Los 5 mejores juegos HTML5 del momento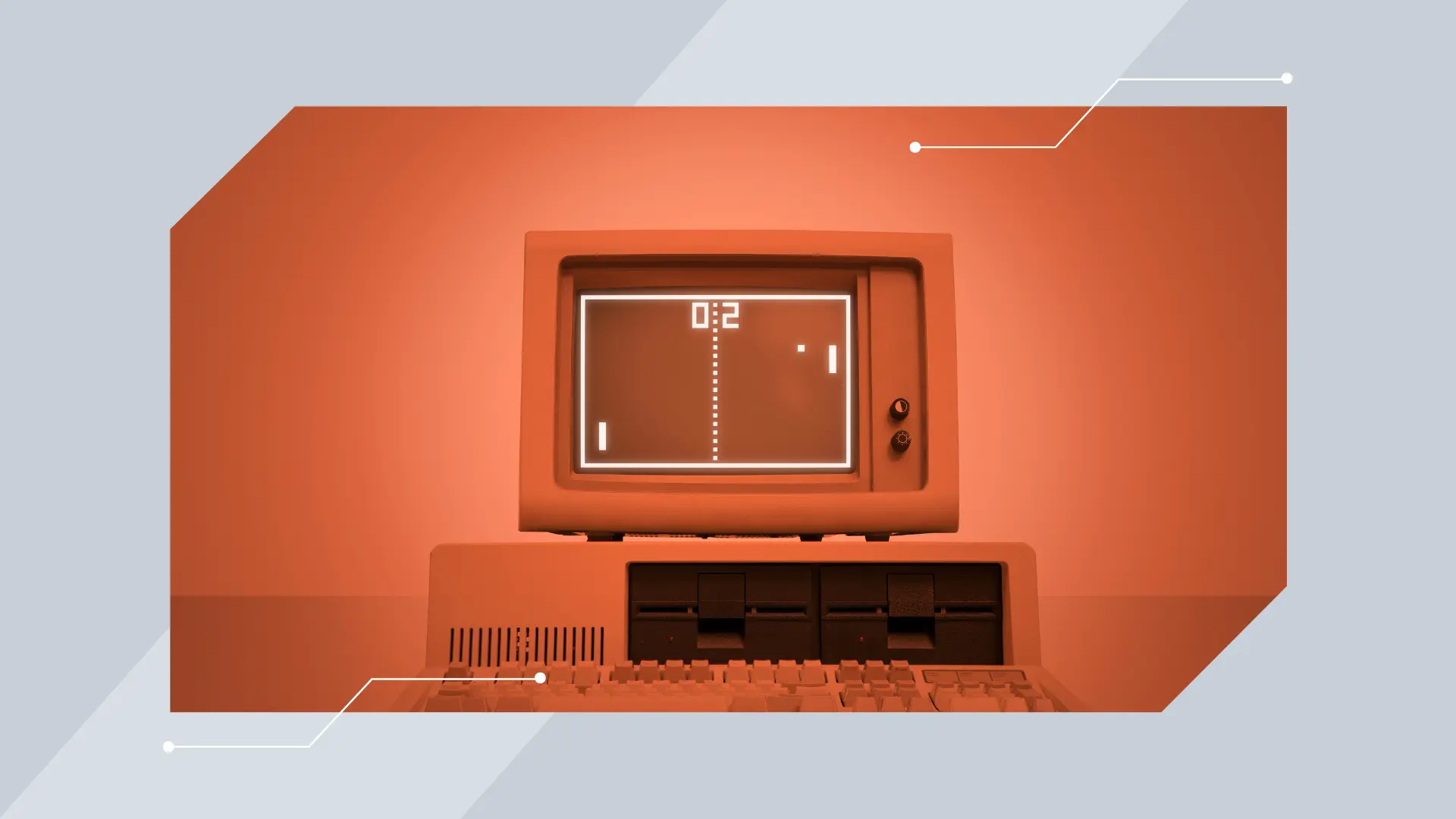 Probablemente hayas oído hablar de HTML5, pero quizá no sepas muy bien qué significa.
En pocas palabras, es la última versión del lenguaje de marcado de hipertexto (más conocido como HTML, HyperText Markup Language) utilizado para crear y desarrollar páginas web y contenido en línea.
Existe desde 2014 y llamarlo una revelación absoluta para el mundo del gaming no resulta exagerado.

Existen innumerables juegos HTML a los que se puede jugar a través de un navegador en casi cualquier dispositivo de gaming.
Una cosa asombrosa de los juegos HTML es que se adaptan al tamaño de la pantalla del dispositivo desde el que se accede a ellos, por lo que siempre parece que el dispositivo que estás usando es el original destinado al juego.
Antes de enumerar nuestros juegos HTML5 favoritos, veamos lo básico.
¿Qué son los juegos online HTML5?
Los juegos HTML5 son videojuegos realizados con tecnología HTML5, lo que significa que son adaptables y pueden jugarse directamente desde un navegador web.
No requieren la descarga de ningún producto o software, son juegos para navegador que pueden disfrutarse casi al instante con tiempos de carga realmente bajos, una gran ventaja.
No es posible clasificar los juegos HTML5 en géneros de videojuegos concretos, ya que varían en complejidad y estilo, lo que los convierte en su propio género de gaming.
Por ejemplo, pueden ser sencillos juegos de puzzles o juegos de acción y juegos de rol más detallados.
Los juegos HTML5 también pueden crearse con tipos de motor de videojuego distintos y marcos de juego distintos, con numerosas opciones para que los desarrolladores elijan a la hora de crear sus títulos.
Diferencias y similitudes con los juegos flash
Antes de que apareciera el HTML5, los juegos flash estaban muy extendidos. Hay muchas diferencias entre los juegos HTML5 y los juegos flash, y las nuevas opciones son muy superiores. Una de las ventajas más notables de los juegos HTML5 es que no necesitan de ningún plugin, mientras que los juegos flash sí.
También se nota que los juegos online HTML5 rinden mucho más que los juegos flash, que normalmente requerían más potencia de procesamiento.
Desde la perspectiva de los desarrolladores, los juegos HTML5 son más fáciles de crear y mantener. Los juegos flash, en cambio, exigen herramientas especiales y conocimientos de la plataforma Flash.
Cómo jugar a juegos HTML5
Lo mejor de los juegos HTML5 es que son fáciles de jugar y accesibles para casi todo el mundo, lo que resulta muy atractivo para, por ejemplo, los gamers de juegos de acción. Todo lo que necesitas es un dispositivo capaz de acceder a Internet, y hacer lo siguiente:
Encuentra un juego HTML5 que te guste.
Haz clic en la miniatura del juego para abrir el título en tu navegador.
Juega con el teclado o el ratón del ordenador, o pulsando la pantalla de un smartphone o una tableta.
Algunos juegos HTML5 te darán la posibilidad de guardar tu progreso o pueden guardarse automáticamente. Otros deberán completarse en una sola sesión de juego.
Ya está. Muy sencillo, ¿verdad?
¿Cuáles son los juegos HTML5 más populares?
Hay innumerables juegos online HTML5 para que los gamers elijan, y es difícil señalar cuáles son los mejores juegos HTML5 del mundo. Sin embargo, hay determinados títulos que han despertado el interés de millones de gamers de todo el mundo.
Puede que incluso ya hayas jugado a alguno o a muchos de nuestros principales contendientes; son clásicos absolutos que no pueden faltar en la lista de los mejores juegos HTML5. Y son:
1. Solitario
El solitario es uno de los juegos que lo empezó todo: el clásico juego de cartas se digitalizó con el surgir de los ordenadores.
Gracias a su sencillez, los desarrolladores se han basado en él para hacer versiones actualizadas y novedosas de los juegos de solitario, muchas de las cuales están ahora disponibles como juegos HTML5.
Entre ellos se incluyen distintas opciones como el Solitario Klondike, el Solitario Spider y el Solitario Pyramid.
2. Candy Crush Saga
Candy Crush Saga, desarrollado por King, es uno de los juegos HTML5 más famosos de todos los tiempos. Este sencillo puzzle de emparejamientos se lanzó inicialmente como un juego para redes sociales, y luego creció hasta convertirse en uno de los juegos para iOS más populares.
Se ha descargado más de 2700 millones de veces, lo que lo convierte con diferencia en uno de los videojuegos de más éxito. Su naturaleza adictiva con puzzles variados hace que guste a todos los grupos demográficos.
3. Cut the Rope
Cut the Rope forma parte del género de juegos de puzzles que atrae a los amantes de la física, ya que los niveles a menudo requieren una intrincada comprensión de la gravedad, así como de la causa y el efecto.
El objetivo del juego es cortar cuerdas para alimentar con caramelos a Om Nom, un simpático monstruo. Los niveles se vuelven cada vez más difíciles, y periódicamente se introducen nuevos elementos para mantener a los gamers alerta.
El título de ZeptoLab existe desde 2010 y se convirtió en uno de los juegos casuales HTML5 más populares poco después de que se lanzara la tecnología de marcado en 2014.
4. Angry Birds
Angry Birds es otro de los juegos para móviles más antiguos, anterior a la aparición del HTML5. Sin embargo, el título de la desarrolladora Rovio se adaptó rápidamente.
De hecho, la adaptación a la nueva tecnología lo ayudó a aumentar su atractivo mundial. Hay pocos juegos para móviles que puedan presumir de tanto éxito como Angry Birds, que se ha convertido en una franquicia que ha trascendido el gaming.
Además de los más de 20 (¡!) juegos de la serie principal, ha habido numerosos spinoffs como Bad Piggies y Angry Birds: Bird Island.
Hay una gran cantidad de merchandising relacionado disponible, como peluches y cromos. Incluso se han lanzado dos películas (que puede que hayas visto o no, eso no lo juzgamos): The Angry Birds Movie y The Angry Birds Movie 2, que se estrenaron en 2016 y 2019, respectivamente.
5. Subway Surfers
Cuando surgió la industria de los juegos para móviles, los juegos endless runner no eran muy conocidos ni populares.
Ahora, sin embargo, están muy extendidos y hay montones de juegos temáticos diferentes que los gamers pueden probar. Subway Surfers, de Kiloo y SYBO Games, fue uno de los primeros, y tuvo una enorme influencia.
El objetivo del juego es controlar a un personaje que corre por una red de metro, evitando obstáculos y recogiendo monedas por el camino. Se lanzó por primera vez en 2012 y se actualizó para HTML5 cuando esta tecnología saltó a la palestra. Hoy en día sigue atrayendo a un gran número de gamers.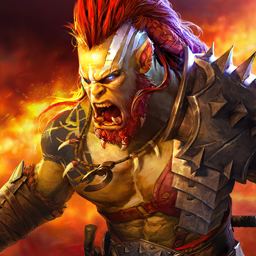 RAID: Shadow Legends
Colecciona 700+ Campeones y lucha por la gloria