Top 10 des meilleurs MMORPG de 2022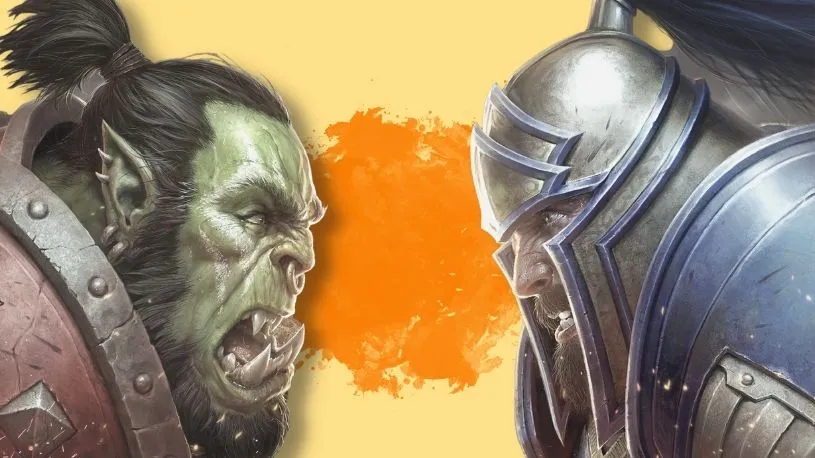 Peu de genres de jeux résument aussi bien les promesses et le potentiel de l'ère Internet que les jeux MMORPG. Les « jeux de rôle en ligne massivement multijoueurs » (de l'anglais massively mutiplayer online role-playing games) connectent les joueurs à travers les continents. Ils proposent de nouveaux mondes, vastes et évolutifs, et mettent les utilisateurs au défi de se coordonner comme ne le fait aucun autre type de jeu. Ils font ainsi amplement partie des meilleurs jeux qui existent.

Avant le début du nouveau millénaire, ces jeux étaient si peu nombreux qu'il était facile de proposer une liste des meilleurs d'entre eux. Aujourd'hui, c'est exactement le contraire.
Ces jeux regorgent de tant d'options classiques et innovantes qu'on peut difficilement déterminer celui qui pourrait être élu « meilleur MMORPG de 2022 ».
Les MMO sont désormais très variés, avec de nouveaux jeux qui continuent de repousser les limites du genre et de brouiller les lignes de sa définition.
Des anciens jeux HTML5 aux nouvelles expériences d'avant-garde, il y a aujourd'hui beaucoup trop de jeux pour qu'une seule personne puisse y jouer.
Cela dit, il y a des jeux qui se démarquent des meilleures offres de MMORPG de 2022 et qui sont indéniablement appréciés. En examinant dix d'entre eux, nous explorons ce à quoi les joueurs peuvent s'attendre. Cette liste est à mettre en parallèle avec celle des meilleurs jeux de 2022. Voici notre top 10 des meilleurs jeux MMORPG de 2022.
World of Warcraft
Date de sortie : 2004
Prix : gratuit jusqu'au niveau 20. 40 € pour le jeu complet. 15 € par mois de frais d'abonnement.
Développeur : Blizzard Entertainment
À quel jeu MMORPG jouer en 2022 si ce n'est à World of Warcraft ? En réalité, aucune liste des meilleurs MMORPG attendus en 2022 ne serait complète sans mentionner World of Warcraft. La version originale de WoW n'est pas de toute première jeunesse puisqu'elle a débarqué sur les étagères en 2004.
Ce jeu a rapidement enflammé le monde du gaming, devenant l'une des versions les plus influentes de tous les temps. WoW a simplifié la formule d'un genre souvent trop compliqué.
Malgré cela, il s'agit toujours d'une expérience profonde, mais avec un niveau d'accessibilité dont peu d'autres jeux peuvent se vanter. Ayant subi d'importantes modifications depuis son lancement, WoW a ainsi déjà connu huit extensions.
Officiellement, WoW a repris le flambeau de la série RTS de base Warcraft. Après le lancement de Warcraft 3 en 2002, le développeur Blizzard a voulu prendre une nouvelle direction. Avec WoW, il a mis les MMO à la portée des masses, créant ainsi un phénomène mondial.
WoW n'a cessé de croître au fur et à mesure que les premières extensions se succédaient. Il a atteint son apogée avec la sortie de Wrath of Lich King en 2008, que beaucoup considèrent comme le point culminant du jeu.
Depuis lors, les efforts déployés pour limiter le gonflement des statistiques ont amené certains à s'interroger sur l'orientation du jeu, mais beaucoup continuent à s'y adonner avec plaisir. World of Warcraft est de loin l'un des meilleurs MMOPRG gratuits de 2022.
WoW n'est peut-être plus le roi qu'il était autrefois, mais le jeu est toujours aussi performant. Ses caractéristiques uniques justifient son inclusion dans le top des MMORPG de 2022. Le WoW moderne est plus accessible que jamais, il est toujours aussi agréable à jouer et, pour cette raison, est considéré comme le meilleur MMORPG, même en 2022.
Final Fantasy 14
Dates de sortie : 2010, 2013
Prix : gratuit pour jouer jusqu'au niveau 60. 20 € pour l'édition de base, 60 € pour l'édition complète. 15 € par mois de frais d'abonnement.
Développeur : Square Enix
Dans le top des MMORPG de 2022, on trouve Final Fantasy 14. Lorsque la première version de FF14 fut lancée en 2010, ce fut un échec total. Le jeu était limité, ses performances étaient médiocres, et il semblait ignorer de nombreuses leçons de son prédécesseur FF11. La version était si mauvaise que le développeur Square Enix mit le titre hors ligne.
La société a alors décidé qu'il était temps d'essayer à nouveau. Au cours des années qui ont suivi, ils ont repensé FF14 de fond en comble, pour le sortir en 2013 sous le nom de FF14 : A Realm Reborn.
Après un cuisant échec, le célèbre phénix de Final Fantasy a ainsi pu renaître de ses cendres. FF14 : ARR n'était pas seulement un bon MMO né d'un mauvais MMO, c'était un grand jeu avec un avenir prometteur.
Les joueurs pouvaient enfin dominer le paysage avec leurs classes de Final Fantasy préférées, en s'affrontant et en coopérant comme jamais auparavant. De la classe de Mage Blanc guérisseur au Chevalier Dragon, ce nouveau jeu était une déclaration d'amour aux fans.
Contrairement à WoW, que beaucoup ont commencé à considérer comme un échec au fil du temps, FF14 : ARR a continué de s'améliorer. Cela est dû en grande partie à l'importance accordée à l'histoire dans ce jeu. Chaque extension s'est appuyée sur une narration forte, dans ce que beaucoup considèrent comme la meilleure histoire de Final Fantasy.
Avec Endwalker, le jeu a officiellement dépassé WoW en tant que MMORPG le plus populaire et sans doute le meilleur en 2022. À quel MMORPG jouer absolument en 2022 ? La réponse est Final Fantasy 14 !
Old School RuneScape
Date de sortie : 2013
Prix : gratuit
Développeur : Jagex
Au tournant du nouveau millénaire, de nombreux ordinateurs personnels ne pouvaient pas faire tourner des jeux avancés. Les jeux web, qui étaient suffisamment simples pour fonctionner sur presque tous les supports, ont résolu ce problème.
Certains, comme le premier RuneScape, permettaient même aux joueurs de profiter de jeux MMO directement depuis leur navigateur.
Puisqu'il faisait partie de ces jeux pour navigateur anciens, l'apparence de RuneScape était pour le moins limitée. Avec les mises à jour, le jeu s'est amélioré, mais certains joueurs craignaient qu'il ne perde de son charme classique. Pour résoudre ce problème, le développeur lança Old School RuneScape.
Cette version adopte l'ancien look mais conserve les mises à jour de performance et les changements de qualité de vie. Il a peut-être l'air d'avoir 20 ans, mais ne t'y trompe pas, il s'agit toujours de l'un des meilleurs MMORPG du moment. Old School RuneScape mérite, sans surprise, sa place dans le top des MMORPG de 2022.
Les joueurs d'Old School RuneScape poursuivent les mêmes objectifs qui ont fait du jeu original un classique. Tu dois collectionner de l'équipement, combattre des monstres, créer des boutiques et cliquer jusqu'à ce qu'à en user ta souris. Simple à utiliser, gratuit et peu exigeant, on comprend facilement pourquoi ce jeu est toujours aussi populaire. Old School RuneScape mérite sa place au rang des meilleurs MMORPG gratuits de 2022.
Nouveau Monde
Date de sortie : septembre 2021
Prix : 39,99 € (sans frais d'abonnement)
Développeur : Amazon Games Orange County
Nouveau Monde n'a pas volé sa place dans le top des MMORPG de 2022. Son histoire se déroulant sur une île fictive de l'océan Atlantique, New World adopte un thème plus réaliste que la plupart des MMO. C'est un titre qui donne au joueur l'impression d'être un explorateur d'autrefois, partant à la découverte de terres inexplorées tout en affrontant une foule de dangers encore inconnus.
Il s'agit d'une approche nouvelle et fraîche et sa qualité en fait l'un des meilleurs MMORPG de 2022.
Au cours de leur périple, les joueurs devront combattre des animaux réels et mythiques, et améliorer leur équipement. Pendant leurs temps morts, ils s'attachent à construire et à entretenir des abris, afin de démontrer leur maîtrise d'un environnement par ailleurs hostile.
Dans le cadre de l'histoire générale, chaque joueur se retrouve pris entre les actions de trois factions majeures. Chacune de ces factions se bat, manigance et tente de s'approprier le plus possible la nouvelle terre.
L'une des choses qui élèvent New World au rang de prétendant au titre de meilleur MMORPG de 2022 est l'accent mis sur la communauté. Tu peux ne pas aimer ta faction, mais tu seras toujours fier de te battre pour tes voisins humains et ta communauté.
Aussi excitant que cela puisse être, les joueurs doivent aussi savoir que tout n'est pas aussi naturel qu'il n'y paraît dans ce nouveau pays…
Guild Wars 2
Date de sortie : 2012
Prix : le jeu de base est gratuit, les extensions plus récentes coûtent 30 €. Pas de frais d'abonnement.
Développeur : ArenaNet
Voici pourquoi Guild Wars 2 fait partie de notre top des MMORPG de 2022. Le premier Guild Wars fut une véritable révolution dans l'industrie des MMORPG.
Il était bien plus actif que la plupart des jeux et évitait la traditionnelle « sainte trinité » pour des options de classe plus variées.
Les développeurs ont repris ces idées dans la suite du jeu, contribuant à en faire l'un des meilleurs MMORPG de 2022.
Situé en Tyrie, Guild Wars 2 marque le retour de cinq Dragons Ancestraux, une espèce dévastatrice responsable de certaines des plus grandes catastrophes du pays.
Face à une menace aussi imminente, les différentes races et guildes doivent se regrouper dans une alliance qui est loin d'être évidente afin de lutter pour leur survie.
Guild War 2 s'appuie également sur le concept de l'histoire vivante. Au fil des années, les éléments majeurs de l'histoire ont des répercussions notables sur l'espace explorable.
Parfois de nouvelles zones s'ouvrent, d'autres fois des zones entières sont détruites après d'intenses batailles.
Sans frais mensuels, Guild Wars 2 montre que parfois tu n'as pas besoin d'accorder une attention constante aux meilleurs MMORPG. Dans ce jeu, il y a toujours quelque chose qui mérite de revenir, et les joueurs ont montré qu'ils appréciaient cela.
Starbase
Date de sortie : juillet 2021
Prix : 32.99 € (sans frais d'abonnement)
Développeur : Frozenbyte
Si tu ne sais pas à quel MMOPRG jouer en 2022, Starbase pourrait être une bonne option. Sorti en accès anticipé en 2021, Starbase a rapidement montré qu'il était un concurrent de taille pour le titre de meilleur MMORPG de 2022. Encore en accès anticipé, le jeu s'est déjà attiré la critique favorable du public.
Alors que l'espace peut sembler être le théâtre naturel d'un jeu MMO, la plupart des efforts pour mettre le mettre en valeur ont systématiquement échoué, à l'instar de Star Citizen.
Le jeu met l'accent sur la science-fiction et les joueurs de Starbase contrôlent un robot humanoïde. Seul ou avec des amis, l'objectif est de rassembler des matériaux, de fabriquer des vaisseaux et des armes, et de construire une base pour y vivre.
L'attrait de Starbase est facile à comprendre, puisqu'il comprend le combat, le vol, l'exploitation minière et un sens de l'échelle qui n'est possible que dans le vide. Starbase pourrait facilement devenir l'un des meilleurs jeux de la décennie.
Tout cela, alors que le jeu est encore en accès anticipé et qu'il progresse à un rythme régulier. Quoi que les développeurs aient en réserve pour les joueurs, tu peux être sûr que nous suivrons Starbase de près. Une chose est certaine, Starbase mérite amplement de faire partie de notre top des MMORPG de 2022.
The Elder Scrolls Online
Date de sortie : 2014
Prix : gratuit pour jouer sur 23 zones. 40 € pour l'extension la plus récente. 15 € par mois pour l'abonnement.
Développeur : ZeniMax Online Studios
Impossible de faire un top des MMORPG de 2022 sans parler de The Elder Scrolls Online. La franchise Elder Scrolls ayant toujours proposé d'explorer un monde immense, il est logique qu'elle lance un jeu en ligne.
Se déroulant sur Tamriel à la Seconde Ère, TES Online reprend ce qui est essentiellement le cadre moderne de Skyrim et l'adapte à l'espace en ligne.
Commençant en tant que prisonnier, dans la tradition des Scrolls, le joueur a beaucoup d'influence sur les compétences et le style de son personnage de jeu. Du gardien Khajiit furtif à l'Orc Dragonknight plus brutal, ce jeu s'inspire profondément de l'histoire établie de la série.
Pour ce qui est des raisons qui en font l'un des meilleurs MMORPG de 2022, le mérite revient avant tout à la construction du monde. Bethesda a passé beaucoup de temps à créer ce monde et c'est vraiment apparent dans TES Online.
Des simples escrocs des rues aux intrigues politiques de haut niveau, TES Online permet au joueur d'être aux premières loges de toutes les manigances. Il n'a peut-être pas le potentiel de modding qui distingue les autres titres, mais en termes de qualité globale, ce jeu est toujours au top.
Eve Online
Date de sortie : 2003
Prix : gratuit
Développeur : CCP Games
Le top des MMORPG de 2022 ne serait pas complet sans Eve Online. L'un des jeux les plus anciens de cette liste, Eve Online a atteint un statut légendaire dans le monde des jeux en ligne. Situé plus de 21 000 ans dans le futur, EO est un jeu où l'humanité a depuis longtemps oublié ses racines.
Adoptant une sorte de tribalisme spatial, les conflits sont éternels dans plus de 5 000 systèmes stellaires.
En termes de gameplay, le joueur doit piloter des vaisseaux spatiaux et améliorer son statut financier. En partant d'un petit vaisseau, les joueurs les plus performants peuvent se retrouver avec d'énormes vaisseaux capitaux et une puissance de feu suffisante pour abattre une petite flotte à eux seuls.
Ce qui fait d'Eve Online l'un des meilleurs jeux, c'est la communauté. Eve Online met en scène un environnement très contrôlé par les clans humains et les groupes de joueurs. Les guildes revendiquent des portions entières de la galaxie, luttant pour la domination et contre l'oubli.
Une grande partie de cette excitation vient du fait que la monnaie de ce jeu a une valeur réelle directe. Les pertes importantes sont mesurables de manière objective, le célèbre « Massacre de M2-XFE » ayant coûté plus de 378 012 dollars à lui seul.
Sans aucun doute l'un des meilleurs MMORPG gratuits en 2022, Eve Online est un jeu que les joueurs hardcore devraient prendre très au sérieux. C'est aussi, et indéniablement, l'un des meilleurs MMORPG gratuits de 2022.
Star Wars: The Old Republic
Date de sortie : 2011
Prix : gratuit jusqu'au niveau 60. 15 € par mois pour un abonnement avec toutes les fonctionnalités actives.
Développeur : BioWare Austin
Voilà un jeu qui mérite particulièrement sa place dans le top des MMORPG de 2022. Après le battage médiatique, la sortie, puis la mort de Star Wars
Galaxies en 2003, les joueurs n'avaient pas vraiment foi dans The Old Republic. Bien que les premières bandes-annonces en images de synthèse aient été de la plus haute qualité, c'était une époque où on ne faisait pas vraiment confiance aux jeux vidéo Star Wars.
Mais lorsqu'il est arrivé sur les étagères en 2011, SW : TOR a prouvé qu'il faisait l'affaire.
Aujourd'hui, le jeu, son univers et son histoire ont parcouru un long chemin pour devenir l'un des meilleurs MMORPG gratuits de 2022. En permettant aux joueurs d'incarner des Jedi, des Sith, des soldats, des chasseurs de primes, des contrebandiers et des agents impériaux, le choix est roi dans TOR.
Soutenu par la forte histoire et les systèmes de moralité caractéristiques de BioWare, on comprend facilement pourquoi ce jeu est resté populaire.
Les fans de Star Wars ont peut-être vécu un âge sombre lorsque la licence est passée à EA, mais en dehors de leur emprise, les jeux des autres développeurs restent forts. TOR, qui reste l'un des meilleurs MMORPG en 2022, a ainsi prouvé sa longévité.
De plus, si l'on se fie aux dernières années, il n'y a aucun risque que ce jeu ne tombe dans le même piège que Galaxies.
Swords of Legends Online : le dernier jeu dans notre top des MMORPG de 2022
Date de sortie : juillet 2021
Prix : 40 € (sans frais d'abonnement)
Développeur : Aurogon
S'il y a bien un jeu qui illumine le top des MMORPG de 2022, c'est Swords of Legends Online. Pour le marché occidental, Swords of Legends Online peut sembler venir de nulle part. En réalité, il est basé sur la série télévisée chinoise de 2014 Swords of Legends, qui est elle-même basée sur un jeu vidéo de 2010 appelé GuJian.
Son origine peut sembler inhabituelle, mais la qualité du jeu et de son environnement fait de lui le meilleur MMORPG de 2022, pour de nombreux joueurs.
Se déroulant à l'ère de la dynastie Tang, l'histoire de Swords of Legends Online suit d'anciennes épées scellées et enfermées pour protéger des vies innocentes. Pour le joueur, cela signifie collecter des armes, explorer un vaste paysage et combattre le mal.
Ce qui fait de ce jeu l'un des meilleurs MMORPG de 2022, c'est sa variété et son approche unique du gameplay. SOLO est un jeu rapide et riche en actions, qui repose sur l'espacement physique et les réflexes, bien plus que la plupart des MMORPG.
Il comprend également un système robuste de construction et de personnalisation de logement pour les joueurs. Alors que de nombreux MMO comme FF14 tentent d'inclure cette fonctionnalité, ils sont généralement limités aux joueurs les plus riches.
Dans SOLO, tout le monde a sa propre maison, et la construction de la demeure parfaite est gratifiante, amusante et facile.
La seule réserve que nous ayons à formuler concernant Swords of Legends Online est que la traduction peut être un peu irrégulière. Si tu passes le dub en chinois original, cela devient moins problématique, bien que la localisation du menu nécessite encore un peu de travail.
Conclusion : le meilleur MMORPG en 2022
Voilà, tu sais tout de notre top des MMORPG de 2022. Grâce à ces jeux MMORPG de premier ordre, les joueurs ont la possibilité de s'essayer à l'éventail complet des possibilités offertes. Que tu cherches à passer de nombreuses heures à construire une seconde vie, ou à t'y plonger de temps en temps pour te détendre, il devrait y avoir quelque chose sur cette liste qui te plaira.
N'oublie pas d'apprendre d'abord le jargon des jeux MMORPG, et tu découvriras que ces jeux peuvent t'emmener très loin !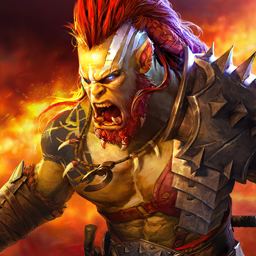 RAID: Shadow Legends
Récupère + de 700 Champions et décroche la gloire