Les 5 meilleurs jeux Match 3 pour 2023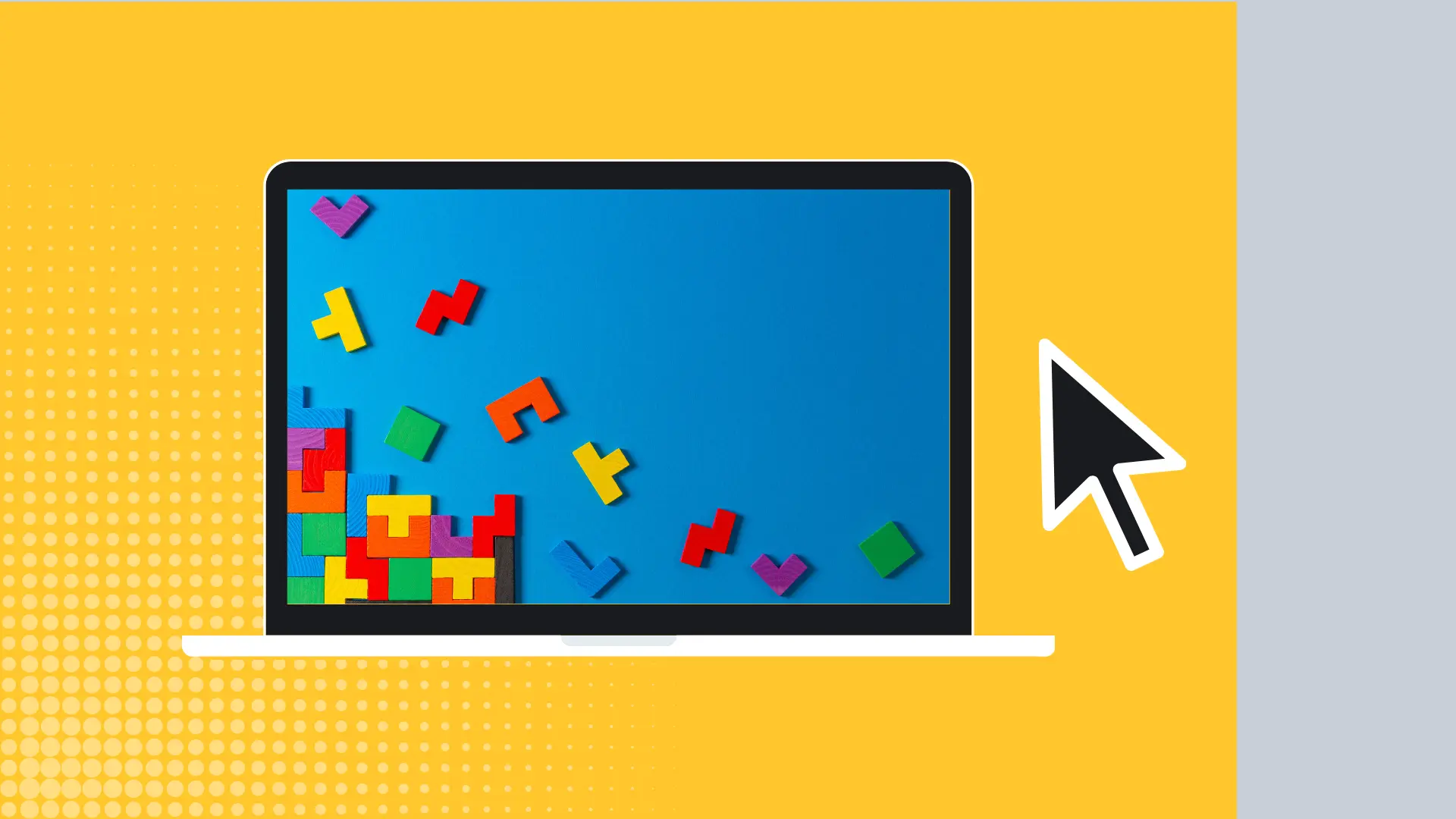 Même si la liste des meilleurs jeux Match 3 est subjective et ne reste jamais figée, nous pensons avoir trouvé quelques-uns des meilleurs divertissements du moment.
Alors, si tu es un fan de puzzles et de symboles, découvre ci-dessous les 5 meilleurs jeux de Match 3 à ne pas manquer en 2023.

Juste avant de plonger dans nos meilleurs titres du genre, assure-toi de connaître les fondamentaux.
Qu'est-ce qu'un jeu Match 3 ?
Les jeux Match 3 sont des jeux de puzzle dans lesquels tu dois aligner des symboles identiques. Ce faisant, les symboles disparaissent et / ou une partie du puzzle est complétée. Le but des jeux de Match 3 est de compléter toutes les parties du puzzle.
Pourquoi ces jeux sont-ils appelés « Match 3 » ?
La réponse à cette question est facile : parce que le nombre de symboles que tu dois aligner pour compléter un motif est, tu l'as deviné, égal à trois. Il y a parfois des limites au nombre de mouvements que tu peux effectuer ou des restrictions de temps. Certains jeux de Match 3, comme ceux mentionnés dans notre liste, proposent des fonctionnalités et des défis supplémentaires.
Quel était le premier jeu Match 3 ?
Shariki, sorti en 1994, est souvent considéré comme le premier jeu Match 3 officiel. Cependant, le concept d'association de tuiles remonte à des siècles, avec des divertissements ludiques tels que le Mahjong et les dominos. C'est surtout grâce à ces premiers que des titres comme Tetris sont devenus populaires.
Puis, au fur et à mesure de l'évolution du genre du puzzle, les jeux Match 3 sont passés au premier plan. Aujourd'hui, tu peux jouer à des jeux Match 3 premium et totalement gratuits sur n'importe quel appareil, y compris les smartphones et les tablettes.
Les meilleurs jeux Match 3 – Édition 2023
Les jeux de Match 3 sont typiquement éphémères, c'est-à-dire que tu peux commencer et arrêter de jouer quand tu le souhaites. C'est pour cette raison qu'on les qualifie souvent de jeux casual.
Nous avons présenté un bref historique des ces divertissements et de leur fonctionnement. Voici donc notre classement des cinq meilleurs jeux Match 3 de l'année 2023 :
1. Le meilleur jeu d'évasion Match 3: The Room
Les jeux d'évasion sont populaires depuis plus d'une décennie et The Room est un parfait mélange des genres de jeux vidéo. En fait, si tu veux jouer à des jeux gratuits en ligne et que tu veux quelque chose en plus, c'est celui qu'il te faut. Les jeux Match 3 gratuits de ce type sont amusants pendant un certain temps, mais ils peuvent devenir assez répétitifs.
Comme tu n'as pas d'autre objectif que de faire correspondre des symboles, il est facile de se désintéresser du jeu. C'est en cela que The Room est différent. Grâce à l'élément de mystère de l'escape room, il y a toujours une raison de résoudre l'énigme suivante. Ceci, combiné à des graphismes impressionnants, en fait l'un des meilleurs jeux Match 3 que nous ayons essayés.
2. Le jeu de Match 3 le plus difficile : Euclidean Skies
Si tu es prêt à payer les frais de téléchargement, tu auras accès à l'un des jeux de Match 3 les plus impressionnants et les plus complexes sur le plan visuel.
Le but est celui de déplacer les blocs pour obtenir un avantage tactique sur tes ennemis. En fait, chaque série de blocs t'aide à résoudre le puzzle et à positionner tes personnages de jeux. Une fois que tu as résolu l'énigme et mis tout le monde en position, tu peux te débarrasser de l'ennemi.
Nous savons qu'il n'est pas toujours intéressant de payer pour du contenu alors qu'il existe de nombreux jeux Match 3 totalement gratuits. Cependant, tu en as pour ton argent avec Euclidean Skies. L'esthétique est absolument magnifique et le gameplay est non seulement stimulant mais aussi très unique.
3. Meilleur jeu de Match 3 en 3D : Manifold Garden
Comme Euclidean Skies, le téléchargement de Manifold Garden est payant. Cependant, le niveau de complexité et de profondeur qu'il offre par rapport aux autres jeux vidéo les plus joués en ce moment est vraiment impressionnant. En fait, tu joues dans un monde en 3D unique, rempli de structures innovantes.
D'un point de vue purement esthétique, Manifold Garden est l'un des plus beaux jeux de Match 3 disponibles en ligne, comportant de nombreux niveaux stimulants et la disposition en 3D. C'est d'ailleurs cette complexité qui lui vaut d'être vendu au prix fort.
Oui, nous admettons qu'il existe suffisamment de jeux Match 3 en ligne gratuits pour que le paiement du contenu ne soit pas toujours nécessaire, mais Manifold Garden pourrait bien être l'exception, car nous pensons que son prix est justifié.
4. Le meilleur des jeux Match 3 gratuits : Mystery Match
Les titres en ligne avec une histoire sont toujours amusants et ne sont pas aussi courants qu'on le souhaiterait, ce qui fait que Mystery Match vaut la peine d'être essayé.
Tu incarnes Emma Fairfax, une détective qui s'efforce de résoudre des mystères dans un monde rempli d'énigmes.
Il y a cinq types d'énigmes à résoudre et plus de 1 700 niveaux à franchir. La raison pour laquelle nous avons classé Mystery Match parmi nos cinq meilleurs jeux de Match 3 pour 2023 est l'élément de l'histoire : chaque puzzle est un défi isolé ainsi qu'une pièce d'un puzzle beaucoup plus grand.
Tous ces éléments s'intègrent dans l'intrigue générale, ce qui signifie que tu résous des énigmes pour deviner le mystère principal.
5. Meilleur jeu de Match 3 pour 2023 : Gem & Jewel Blast
Amazon propose un grand nombre de jeux Match 3 totalement gratuits. Gem & Jewel Blast est sorti en 2023 et a instantanément gagné le respect des amateurs de jeux de Match 3. Comme c'est le cas pour tous les meilleurs jeux online gratuits, ta tâche consiste à glisser, échanger et aligner au moins trois éléments correspondants. Dans ce jeu, les pierres précieuses et les bijoux sont les objets choisis.
Les meilleurs titres de ce genre ont besoin de quelque chose de plus pour s'élever au-dessus de la moyenne, et c'est pourquoi Gem & Jewel Blast possède des caractéristiques inédites. Il y a des milliers de niveaux et les développeurs en créent de nouveaux en permanence, si bien que tu n'arriveras probablement pas à la fin de ce jeu. Des tableaux de classement te permettent de partager tes résultats sur les réseaux sociaux et de défier tes amis.
Comme d'autres jeux de Match 3 gratuits, Gem & Jewel Blast est un jeu hors ligne. Enfin, il y a des tours bonus, des augmentations de prix et des fonctions spéciales, comme des blocs de glace en cristal que tu peux écraser pour découvrir des symboles supplémentaires. Dans l'ensemble, si tu recherches un produit qui reste fidèle aux mécanismes des jeux Match 3 tout en proposant des fonctionnalités supplémentaires, Gem & Jewel Blast est un excellent choix pour toi.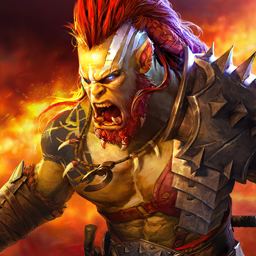 RAID: Shadow Legends
Récupère + de 700 Champions et décroche la gloire