Los RPG tácticos traen lo mejor de ambos géneros


Debido a que los desarrolladores intentan añadir más profundidad y personalización a sus creaciones, los elementos de los RPG han empezado a aparecer en lugares donde normalmente no esperaríamos verlos.
Esto incluye narrativas profundas, subir de nivel y personajes de varias capas que antaño eran el dominio exclusivo del género RPG.
Básicamente, vivimos en un mundo post RPG en el que los híbridos son la norma y no la excepción.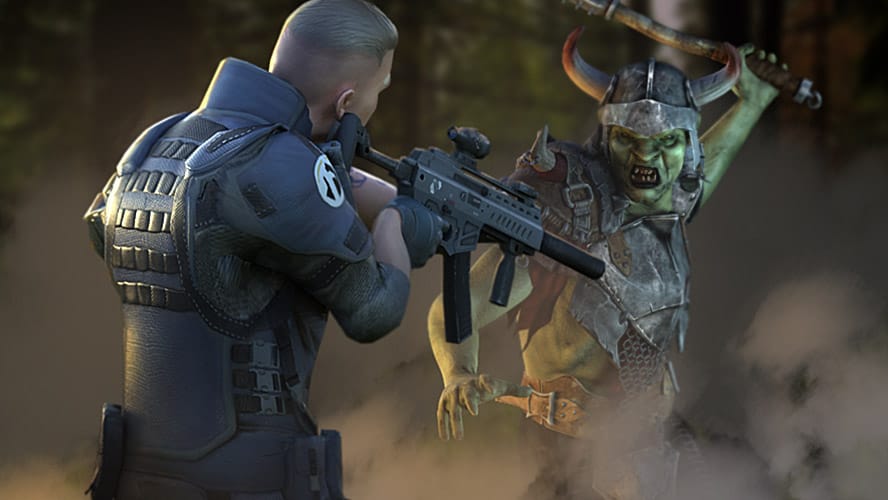 Un área en la que las características de los RPG han entrado pisando fuerte en los últimos años es el género de los juegos RPG de estrategia.
A fin de elevar el género más allá de sus anticuadas raíces tradicionalistas, los juegos RPG de estrategia, como la franquicia Fire Emblem, combinan tácticas y entornos inmersivos.
Uno de los juegos más populares de la serie, Fire Emblem Awakening está marcado por una historia dominante que sigue una batalla épica en varios continentes. Siguiendo el estilo típico de los juegos de rol, todos los personajes se pueden personalizar de varias maneras para adaptarse al terreno y aportar algo de profundidad extra a la acción.
Sin embargo, a diferencia de los juegos de rol típicos, en los RPG tácticos los jugadores no pueden avanzar a saco en el juego, sino que deben usar una amplia gama de estrategias, tácticas y habilidades, además de aprender a utilizar mejor las fortalezas de cada personaje para superar las muchas dificultades del juego.
Fire Emblem Awakening es lo que se conoce como RPG táctico.
El nacimiento de los juegos de rol de estrategia
Los RPG de estrategia, también conocidos como juegos RPG tácticos, remontan su origen a los juegos de rol de mesa tradicionales como el Dungeons & Dragons clásico.
Por "muy guay" que sea eso, interesa más la versión de los videojuegos. Al igual que muchos otros, el subgénero nació en Japón en los años 80. Juegos como The Dragon and Princess y Bokosuka Wars fueron los primeros en sentar las bases del nuevo género, llamado "RPG de simulación" por aquel entonces.
Aunque no fue hasta 1988 que este híbrido de estrategia RPG empezó a tomar forma.
Muchos señalan al RPG de estrategia Silver Ghost como uno de los primeros juegos de rol de estrategia completamente formados. Los jugadores podían usar controles de apuntar y hacer clic en un entorno en tiempo real para gestionar y controlar múltiples personajes/unidades. Si eso te suena a juego de estrategia en tiempo real, no estás equivocado: así es como se allanó el camino para el híbrido RTS/RPG.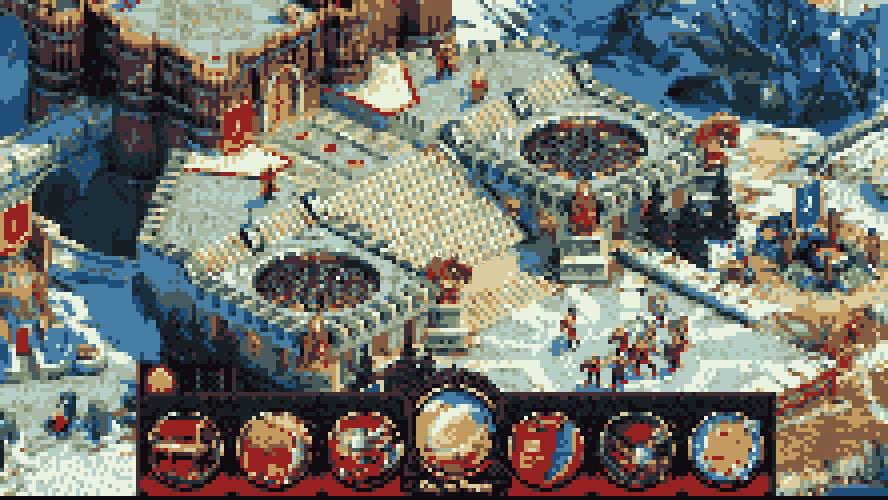 Siguiendo el legado de Silver Ghost, First Queen llevó los RPG tácticos un paso más allá con una visión única. Este RPG táctico permite a los jugadores explorar un mundo interactivo lleno de diferentes personajes, mejoras y escenarios únicos, los cuales son elementos RPG estándar.
Estos híbridos mostraron que era posible crear mundos RPG inmersivos e incorporar elementos tácticos con éxito. La serie Fire Emblem más adelante llevó el concepto de RPG táctico al público general en 1990 y muchas de sus características se han utilizado desde entonces.
Durante la década de los noventa, juegos como Arc the Lad II, la serie de Farland Story, Front Mission y otros ayudaron a evolucionar el género de estrategia RPG.
A medida que pasamos al nuevo milenio, los juegos para móviles entran en escena. Mientras que Valkyria Chronicles, Fire Emblem y similares seguían dominando las consolas, franquicias como Banner Saga convertían los juegos de estrategia RPG móviles en serios contendientes.
Lo que hemos visto a lo largo de los años es un acercamiento de los juegos de estrategia y RPG para formar un nuevo género. Básicamente, los juegos de estrategia RPG son la opción ideal para quienes disfruten tomando decisiones críticas, pero deseen una experiencia más personal que la de un general que observa un campo de batalla desde la distancia.
El modelo de juegos en línea y juegos como servicio de los títulos modernos lleva esto un paso más allá y permite que incluso los juegos individuales sigan evolucionando. Desde cambios de equilibrio hasta nuevos personajes, misiones y características especiales, los RPG tácticos nunca dejan de expandirse.
Cómo la estrategia RPG combina ambos géneros
A partir de este análisis de la historia de los juegos RPG tácticos, se puede empezar a ver qué hace que funcione el género.
En lugar de recurrir a los reflejos o a machacar botones en tiempo real, la esencia de un juego de estrategia es escoger las mejores opciones para la situación actual. Al igual que en el ajedrez, cada movimiento puede tener considerables implicaciones futuras, para bien o para mal.
Los RPG de estrategia no pierden este aspecto. La combinación de historias, mundos expansivos y personajes personalizables solo ha hecho que estos juegos sean más absorbentes.
Al examinar la dinámica un poco más de cerca, se puede ver una interacción entre estrategia y táctica. Como regla general, la estrategia se refiere a un objetivo general, los movimientos globales que te ayudarán a alcanzar la victoria. En contraste, las tácticas se relacionan con las minucias de un combate, los pasos específicos que se realizan en una situación como "usar el arma X para apuntar a Y con la unidad Z".
Cuando un juego requiere que te centres en una estrategia general, por ejemplo, atravesar un mapa usando el camino más óptimo, se inclina hacia un juego de estrategia. Cuando requiere que pienses en las armas que tienes y cómo usarlas en cada batalla, esto se parece mucho más a un juego de rol. De manera que, al combinar estos dos elementos en un solo juego, se obtiene un RPG de estrategia.
Está claro que ciertos juegos se inclinarán más hacia un lado del espectro que al otro. Además, también deberías fijarte en los siguientes atributos para saber si tienes entre manos un RPG de estrategia.
Juego de equipo
Los juegos de rol generalmente ponen a los jugadores en el papel de un solo personaje o un grupo pequeño, mientras que los juegos de estrategia te permiten controlar ejércitos completos. Los RPG de estrategia ofrecen una combinación de ambas dinámicas.
Esta dinámica es algo que a menudo falta tanto en los juegos de estrategia como en los juegos de rol, que se centran más en lo macro y lo micro, respectivamente. En los juegos RPG de estrategia, estos conceptos se mezclan muy bien en el género híbrido.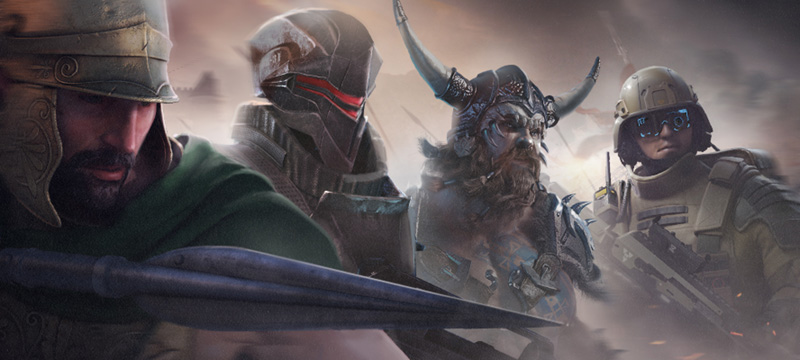 Solo puedes morir una vez
En la mayoría de juegos de rol, en cuanto muere tu personaje principal, se acaba la partida. Cargas la partida guardada y vuelves a intentarlo. Ese no es el caso en los juegos de estrategia, donde dispones de unidades casi ilimitadas.
Una vez más, los RPG de estrategia ofrecen una especie de híbrido de los dos paradigmas. Tu personaje principal debe sobrevivir a la batalla, pero lo mismo no es necesariamente cierto para los personajes secundarios que forman el resto de tu grupo en los juegos de estrategia RPG.
Esto puede desafiar tanto a los jugadores de estrategia como a los de rol. Los jugadores de estrategia no están acostumbrados a tener que proteger una sola unidad, ya que para ellos el conjunto global es lo único que importa. Los jugadores de rol, por otro lado, no siempre se sienten cómodos con la idea de la "permadeath" (muerte permanente): perder a un personaje para siempre.
El enfoque táctico
A diferencia de un juego de rol estándar donde la acción es cercana y personal, los RPG tácticos suelen dar un paso atrás para mirar la acción desde un ángulo más táctico. Algunos RPG de estrategia cambian a una perspectiva descendente o isométrica cuando es hora de luchar.
Este cambio entre la perspectiva del personaje y una vista aérea podría romper la inmersión un poco, pero ayuda a resaltar los elementos de estrategia de los RPG tácticos.
Por otro lado, los juegos de estrategia a menudo carecen de atractivo para el público general porque no ofrecen el nivel de inmersión que busca este público. Es por eso que los RPG tácticos presentan una perspectiva más personal cuando se trata de la historia. Cuando una historia gira en torno a un personaje fundamental, el que controla el jugador, el cambio en los ángulos de la cámara no daña la inversión del jugador en el juego.
Los RPG tácticos hacen que los jugadores se sientan como un general, pero a diferencia de los títulos de estrategia pura, los RPG de estrategia hace que se fijen más en el éxito de ciertas unidades clave.
¿;Los juegos RPG tácticos son para ti?
¿;Prefieres mirar un mapa y practicar tus habilidades de toma de decisiones a largo plazo, o quieres una acción directa que estimule los sentidos? Estas son las opciones con las que generalmente cuentas al elegir entre juegos de estrategia y juegos de rol.
Pero, con los RPG tácticos no tienes que elegir. Este subgénero único ofrece lo mejor de ambos mundos.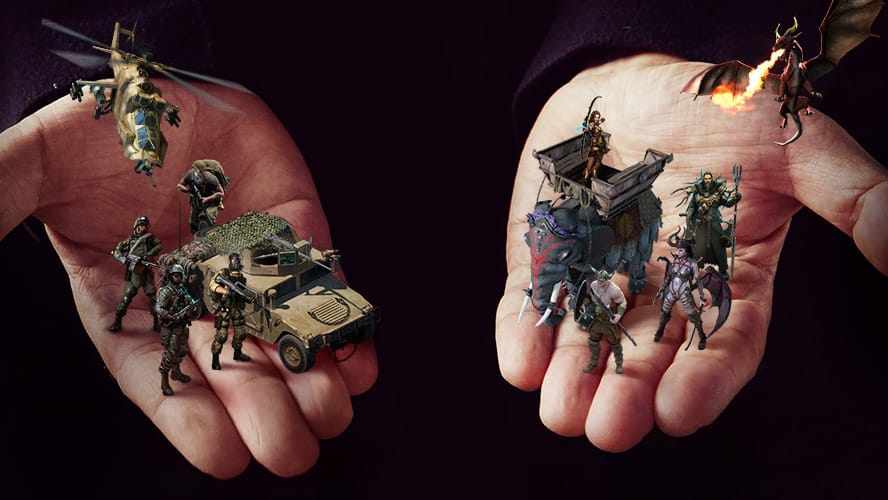 En muchos sentidos, la fusión de elementos RPG y de estrategia ha sido un éxito. Por ejemplo, el RPG táctico Project X Zone fue un gran éxito, y no solo porque combinaba algunos de los principales personajes de Sega, Bandai Namco y Capcom. Gracias a que la dinámica de combate 2D ofrecía un entorno familiar para los jugadores casuales, Project X Zone fue capaz de introducir batallas tácticas con relativa facilidad.
Es cierto que depende de cada juego. Algunos se inclinan más hacia los juegos de rol, ganando la definición de "RPG tácticos", mientras que otros optan por una experiencia de estrategia en tiempo real más tradicional, pero con elementos de rol entremezclados.
Pero, eso solo demuestra que los fans de ambos géneros siempre encontrarán algo para entretenerse y que les desafíe cuando se trata de RPG tácticos. Pueden actuar como una fusión entre aspectos clave de diferentes géneros, pero esta fusión aún permite una flexibilidad considerable, y la abundancia de opciones ha demostrado que el género sigue siendo un gran éxito.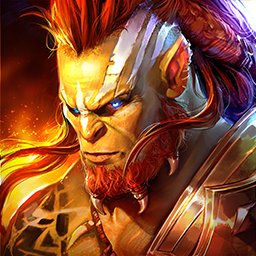 RAID: Shadow Legends
Colecciona 700+ Campeones y lucha por la gloria