Scopri tutto sui mercati neri imperversanti sugli MMO

Internet contribuisce ad intensificare tutti i difetti e le minacce alla sicurezza interconnesse alle tecnologie dell'informazione. Ai nostri giorni, le notizie riguardanti nuove minacce informatiche ai danni di spettacoli televisivi, banche o perfino istituzioni governative sono divenute estremamente comuni. E sarebbe assolutamente errato ritenere che i giochi online siano immuni da tutto questo.
Al contrario, esiste un vero e proprio gruppo di hacker specializzatosi nello sfruttamento dei giochi online. Si tratta di un fenomeno generatosi molto tempo fa e presente in maniera pressoché omogenea nel mondo degli MMORPG. Fin dagli anni di maggior splendore di giochi come RuneScape o World of Warcraft, ci sono state persone, e perfino imprese, intente ad escogitare espedienti per far soldi attraverso l'economia del gioco e talvolta anche tramite lo sfruttamento di altri giocatori.
Così come avviene per gli MMO da cui dipendono, questi cosiddetti mercati neri non cessano mai di innovarsi, evolversi ed adattarsi.
Gli albori del Mercato Nero sugli MMO
Il termine "mercato nero" viene sempre utilizzato con una connotazione negativa. Sarebbe pressoché impossibile poter immaginare le persone che ne fanno parte come degli individui particolarmente virtuosi o affidabili. Tuttavia, occorre dire che questa percezione è in un certo qual modo errata. Per poter comprendere a fondo questo punto, facciamo un salto indietro fino all'origine del fenomeno.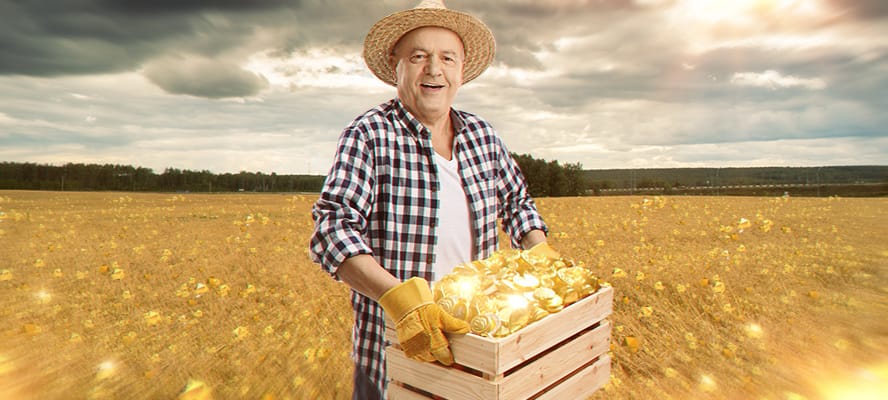 Sarebbe un compito impossibile riuscire a risalire al primo giocatore che si rese conto delle disponibilità di taluni suoi colleghi a spendere soldi veri per acquistare un determinato articolo di gioco. Però una cosa è certa - questo concetto non passò inosservato.
Non appena la tendenza per gli MMORPG divenne dominante e il traffico subì un'impennata, subentrò una nuova esigenza: acquisire oggetti rari senza dover necessariamente sacrificare molto tempo per farlo. Verosimilmente, fu l'assenza di micro-transazioni e la costante vigilanza che contribuirono all'ingresso del denaro reale nel sistema di scambio. Ciò nondimeno, da quel momento, l'Oro o qualsiasi altra "valuta forte" utilizzata nel gioco, assunsero il ruolo di veri e propri prodotti.
Farming - Un Breve Riassunto
Il concetto è di per sé semplice: i giocatori che desideravano cedere l'Oro del gioco attraverso il Mercato Nero dovevano necessariamente essere in grado di fornire grosse quantità di tale bene. Nel 2003, ad esempio, 1 milione di monete d'Oro di RuneScape 2 poteva essere scambiato per qualcosa come 5-8 Dollari americani.
I venditori dovevano escogitare modi sempre più scaltri per mettere insieme milioni di monete d'Oro il più velocemente possibile. Iniziarono così ad identificare risorse relativamente difficili da procurarsi. Dopodiché, idearono degli script per creare account automatici il cui fine fosse quello di raccogliere quante più risorse possibili.
Nei primi MMO, in cui talvolta non esisteva alcun limite reale alla quantità di risorse movimentabili, questa rappresentava la soluzione ideale. Perfino ai nostri giorni, si tratta di un processo decisamente redditizio in molti degli MMO sul mercato. Il fenomeno divenne così comune al punto che gli sviluppatori si trovarono costretti a mettere in guardia i loro giocatori sui pericoli insiti nelle operazioni di acquisto dell'Oro dai cosiddetti Farmer.
Indiscutibilmente, per molti Farmer questo rappresentava un metodo facile per far soldi. Non ci sorprende, perciò, constatare quanto velocemente essi furono in grado di individuare alternative più semplici e redditizie. Pur nella consapevolezza che tali alternative fossero illecite e talvolta perfino dannose.
L'Alba del Phishing
Perché trascorrere intere ore a raccogliere preziose risorse nelle farm od a programmare migliaia di robot, quando sarebbe sufficiente limitarsi a violare gli account di altre persone per depredarli delle loro risorse? Questa fu proprio la logica su cui delle aziende totalmente prive di scrupoli, e qualche operatore nell'ambito del mercato nero, fondarono questa loro nuova tendenza. La medesima logica che contribuì a creare la pessima reputazione ormai inscindibile dal termine "mercato nero".
Già nel 2005, alcuni siti web iniziarono ad offrire sostegno ai giocatori per aiutarli nello sviluppo dei loro account di gioco. I giocatori dovevano limitarsi a rivelare le credenziali dei loro rispettivi account. Prevedibilmente, i giocatori che decisero di svelare il loro nome utente e parola d'ordine a questi siti si ritrovarono gli account letteralmente depredati. Questi account depredati vennero successivamente rivenduti o svuotati di ogni risorsa.

Un tale genere di violazione è di gran lunga il più popolare, ma è al contempo anche il più semplice da aggirare. Sarà sufficiente evitare di divulgare le proprie informazioni di accesso a sconosciuti su Internet. Allo stesso modo, è consigliabile evitare l'utilizzo di software appartenenti a terze parti non accreditate dagli sviluppatori dei giochi. Questo genere di sotware potrebbe, così come promesso, contribuire all'incremento delle vostre risorse, ma nulla potrà prevenire l'eventuale sottrazione delle vostre informazioni di accesso in un secondo momento.
La Via Più Breve
Dovete sapere che il phishing non è in effetti l'unico strumento cui ricorrono i cosiddetti hacker degli MMO. Alcuni di loro preferiscono ricorrere a metodi più semplici o drastici. A volte il modo migliore per mettere insieme milioni di monete d'oro da vendere in cambio di denaro vero consiste nel limitarsi a crearle di sana pianta.
Ci sono stati dei giocatori che sono riusciti ad individuare le modalità per generare le più rare risorse del gioco attraverso la manipolazione dei suoi codici. In alcuni casi il fine ultimo è quello di creare vere e proprie fortune, ma a volte l'intento è quello di generare oggetti rari o perfino abitazioni nell'ambito del gioco. Ed è proprio quest'ultima opzione che MANFRED - un hacker specializzato in MMO - ha scelto di descrivere durante la Conferenza DEF-CON del luglio 2017.
L'hacker ha illustrato nel dettaglio alcuni metodi relativamente semplici da lui utilizzati per il conseguimento dei suoi alquanto discutibili obiettivi. Ad esempio, su Ultima Online, MANFRED si accorse che sarebbe stato possibile sottrarre le abitazioni dai giocatori. A quel punto iniziò a vendere quelle abitazioni su eBay a qualcosa come $2.000 al pezzo. Per oltre 20 anni, è riuscito ad accumulare una piccola fortuna sfruttando le falle presenti nei codici di alcuni tra i più famosi giochi MMO.
Mercato Nero Nei Popolari MMO
World of Warcraft
WoW è ben lungi dal poter essere considerato il primo MMO affetto da un'economia parallela. Ma è stato uno dei più popolari giochi online per lungo tempo. Non sorprende quindi constatare che anche il suo mercato nero abbia ricevuto una buona dose di attenzione da parte dei media.
Qualcuno forse si ricorderà di quei documentari su certe aziende cinesi intente a prendere d'assolto i server di WoW solo per ricavarne dell'oro? Vi basterà andare su Google o YouTube e cercare "Farming su WoW" per rendervi conto della portata del problema. Quello che di più sorprende, però, è che questa pratica non è limitata esclusivamente ai giocatori o alle aziende. Talvolta ci sono prigionieri obbligati a giocare contro la loro volontà, in talune occasioni perfino in condizioni disumane.
Counter Strike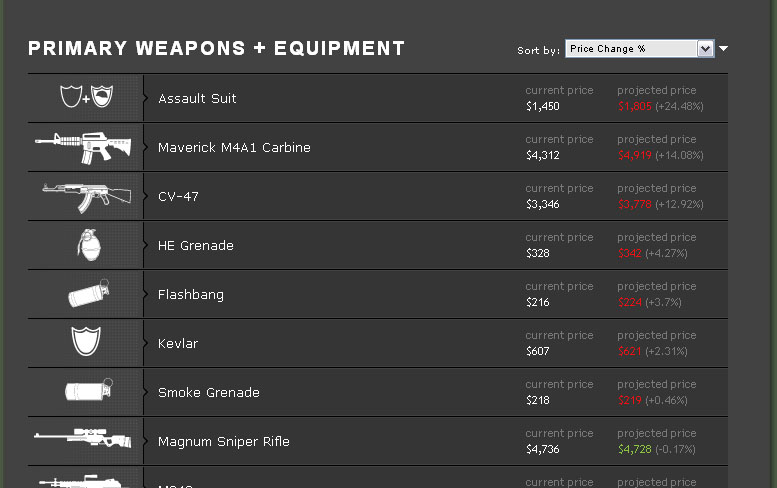 Counter Strike non può essere considerato un MMO nel senso convenzionale del termine, quanto piuttosto una delle più vaste economie parallele insite in un gioco online. Questa industria è di gran lunga più aggressiva rispetto a quelle individuabili su altri giochi online, con una sua chiara politica del "tutto fa brodo". Vi si possono trovare scommesse sui giochi, vendite di attrezzature personalizzate e perfino casinò online completamente illegali.
Valve, l'azienda sviluppatrice, sta cercando di reagire a questo fenomeno punendo tutti coloro che vengono beccati sul fatto. Malauguratamente, questa strategia non sempre ottieni gli effetti desiderati. In una certa misura, l'industria parallela di Counter Strike Global Offensive effettivamente aiuta a moltiplicare la popolarità del gioco; ed anche il denaro che da esso viene generato. Taluni puntano perfino il dito agli stessi sviluppatori i quali permetterebbero il proliferare di tutto questo.
Entropia Universe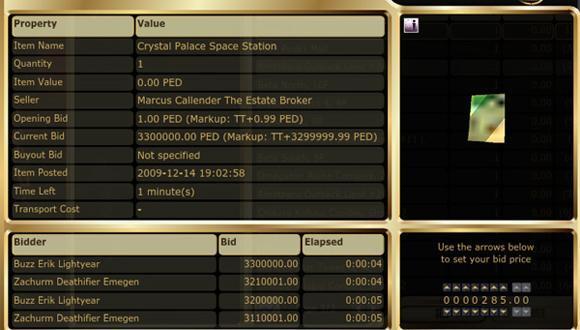 Questo MMO si colloca all'estremo opposto dello spettro del mercato nero. Nel tentativo di impedire l'insorgere di un mercato nero, gli sviluppatori del gioco hanno cercato di introdurre un sistema tutto proprio di conversione delle valute. I giocatori possono investire denaro reale per far avanzare i propri personaggi e account, e hanno la possibilità di vendere oggetti di gioco e convertire il loro "Oro" (denominato PED) in Dollari americani. Si tratta di un concetto alquanto creativo e, sin dal lancio del gioco nel lontano 2003, questo modello di business si sta rivelando abbastanza solido.
Ma questa sorta di convertibilità incorporata ha reso gli account di Entropia Universe estremamente attraenti agli occhi degli hacker di informazioni. Soprattutto quando si è venuti a sapere che il gioco ha fatto il suo ingresso nel Libro dei Record dopo aver venduto una stazione spaziale per qualcosa come $330.000.
Ma Tutto Questo è Legale?
Com'è ovvio che sia, quello che viene da chiederci è se tutto questo sia lecito. Non è forse vero che le pratiche connesse con operazioni di mercato nero siano da considerarsi illegali? O, perlomeno, non costituiscono una violazione dei Termini d'Uso degli MMO stessi? Nella maggior parte delle occasioni, la legge non riserva particolare interesse nei confronti delle economie di un un gioco MMO. Fattasi eccezione quando entra in campo il gioco d'azzardo, soprattutto da parte dei minori.
Farming e cessione degli account non sono da considerarsi, in linea di massima, illegali. Tuttavia gli sviluppatori tendono a schierarsi contro tali pratiche proprio perché temono delle azioni legali. In effetti, laddove due parti di un'operazione di mercato nero decidessero di rivolgersi ad un tribunale, gli sviluppatori sarebbero immediatamente coinvolti come conseguenza del fatto che il loro MMO sarebbe da considerarsi un vero e proprio intermediatore finanziario.
Teoricamente, una soluzione per prevenire le transazioni in valuta reale sarebbe quella di porre l'intera economia nelle mani degli sviluppatori stessi. I giocatori non sarebbero più in grado di influenzare l'offerta e la domanda. Questa però sarebbe considerata una scelta infelice e finirebbe col rendere il gioco poco appetibile e lineare agli occhi dei giocatori. Una tale scelta potrebbe scoraggiare i giocatori dal passare del tempo sul gioco, causando il progressivo totale abbandono dell'MMO stesso.
Poche persone possono vantare una posizione più invidiabile di quella di Eyjolfur Gudmundsson, un tempo Economista Capo presso l'azienda sviluppatrice di Eve Online, la mitica CCP. Eve Online è conosciuto per aver mischiato denaro reale e finanze di gioco. Gudmundsson sintetizzò l'effetto dei mercati neri sugli MMO: il mercato nero degli MMO che operi con valuta reale non rappresenta necessariamente una minaccia all'economia del gioco. Si rende necessario, tuttavia, predisporre delle solide garanzie per regolare l'offerta e la domanda, per regolare l'inflazione e per prevenire la manipolazione del mercato. Queste idee possono apparire decisamente complesse, ma è possibile individuarle in ogni MMO cui si sia partecipato.
Debellare i Mercati Neri
Nessun MMO può essere considerato totalmente immune dalla presenza di mercati neri. Pur quando sembrerebbero non sussistere metodi pratici per i giocatori di scambiare risorse di gioco, la possibilità di cedere account è sempre ben presente. Perfino i giochi per browser non rappresentano un'eccezione.
Si può essere certi che la comunità di gioco non è indifferente a tale situazione. Molti giocatori sono stati vittime di farmer senza scrupoli, la qual cosa potrebbe aiutarci a comprendere l'atteggiamento ostile nei confronti di quei giocatori. Altri sono stati influenzati dal degrado economico di cui tali farmer vengono tacciati.
Talvolta, questo atteggiamento ostile fa la sua comparsa nell'ambito di una campagna globale il cui fine è quello di cercare di scoraggiare o sabotare il lavoro dei farmer. Uno dei casi più recenti ha avuto luogo su RuneScape, in cui alcuni giocatori assunsero un atteggiamento estremamente ostile nei confronti di giocatori provenienti dal Venezuela. Tanto per fornirvi un minimo di contesto, i giocatori venezuelani stavano cercando di fare qualche soldo extra su RuneScape per cercare di sopravvivere all'iperinflazione imperversante nel loro paese.
Trovare una soluzione ad un tal genere di situazione può rivelarsi un compito arduo. Monitorare le azioni e le interazioni di tutti i giocatori non è certo semplice. E non è sempre possibile (o saggio) chiedere ad altri giocatori di segnalare account sospetti. Questo, non solo comporterebbe la verifica di ogni segnalazione, ma si renderebbe anche necessario assicurarsi circa la buona fede di tali rapporti.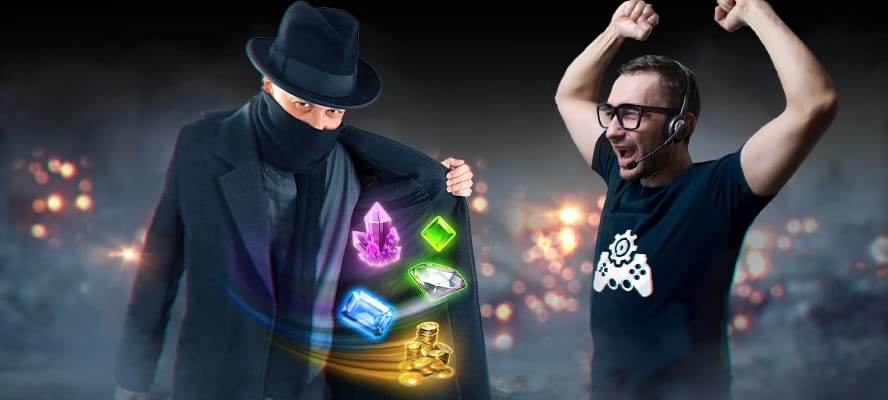 Ad ogni modo, nella maggior parte dei casi, l'unica soluzione consiste nell'integrare i mercati neri nel gioco stesso ricorrendo a modelli come quello di Albion Online. In questo gioco, gli oggetti preziosi che potrebbero attirare i frequentatori di mercati neri non vengono depositati dai mostri o una volta raggiunto il fondo di una segreta. Occorre invece far visita ad un PNG (personaggio non giocante) incaricato di organizzare la ridistribuzione di queste preziose risorse. Ad oggi, non esiste una soluzione affidabile per contrastare il farming di una specifica risorsa. La soluzione di Albion Online è decisamente scaltra e, per ora, sembra funzionare. Anche se questo espediente non può essere usato in qualsiasi MMO.
Nel complesso, i mercati parassitari degli MMO sono un problema estremamente complesso e problematico che gli sviluppatori non riescono sempre a risolvere. Perfino per degli studios come la Blizzard, dotata di enormi risorse e una gran mole di esperienza in questo genere di situazioni, i mercati neri rappresentano ancora una notevole problematica.
Gli sviluppatori non riescono ad affrontarla da soli. I giocatori devono svolgere il loro compito senza cadere nella facile tentazione di ambire ad oggetti economici e Oro. Ma anche a quel punto, è impossibile non riconoscere un futuro roseo a quella industria illecita... Forse l'unica soluzione pratica sarebbe integrarla nel gioco MMO stesso per sottoporla finalmente ad una integrale regolamentazione. C'è poi una frangia più lassista di giocatori che ritengono i mercati neri assolutamente inoffensivi nei confronti di un gioco, e la cui soluzione ideale sarebbe quella di lasciar correre...
Raid: Shadow Legends
Raccogli 400+ Campioni & Battiti Per La Gloria