Giochi Tripla A e Microtransazioni

Il freemium, un modello di gioco free-to-play ma pay-to-win (P2W) si trova sul mercato da lungo tempo, ed ha raggiunto un successo decisamente irrefrenabile con l'avvento dei dispositivi mobili. Piace, a prescindere.
Ironicamente, questi giochi free-to-play sono tra i prodotti ludici più redditizi e remunerativi presenti sul mercato
Il motivo non fa una grinza: ci viene data la possibilità di giocare gratis e lo sviluppatore guadagna soldi se si sceglie di investire attraverso delle cosiddette microtransazioni. È una vittoria per tutti.
Tuttavia, le grandi società e gli sviluppatori di giochi tripla A non vogliono essere lasciati indietro e stanno iniziando sempre più a trarre vantaggio proprio da questo modello. Ci troviamo infatti di fronte ad un allettante quanto indiscusso flusso di entrate, ma anche ad un facile sistema per mantenere i giochi a partecipazione multipla in auge per anni. Più denaro in entrata significa che gli sviluppatori possono continuare ad offrire contenuti sempre nuovi.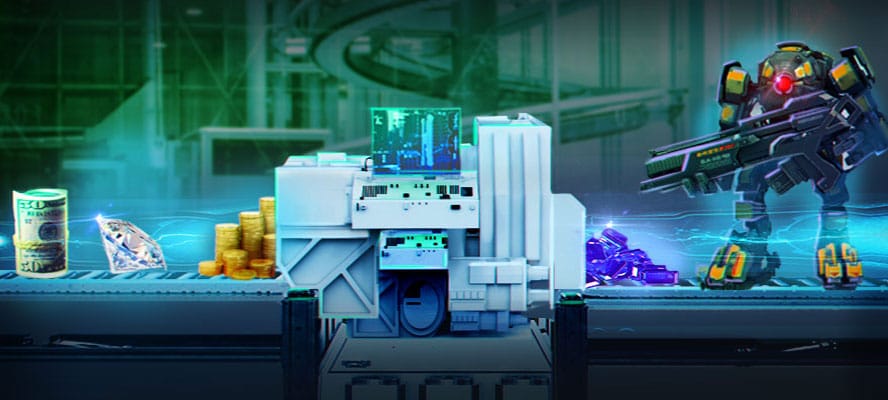 Possiamo già vedere giochi come Star Wars Battlefront 2, Evolve e NBA 2K18 ricorrere a questo modello, ma secondo i loro particolari criteri AAA.
Il problema con i giochi tripla A che includono le microtransazioni è ovvio: acquisti il gioco ad un prezzo premium, poi però devi pagare se vuoi proseguire e mantenere il passo con i "pezzi grossi". Ovviamente, si tratta di un problema più riconducibile ai giochi competitivi a partecipazione multipla, seppure già stiano facendo la loro comparsa all'orizzonte dei giochi a partecipazione singola adornati di cosiddette loot box e altre possibilità di acquisto in-game.
Non è che gli sviluppatori tripla A si stiano facendo eccessivamente avidi avventurandosi in questi modelli P2W premium? Avranno col tempo un impatto negativo e duraturo sulla scena dei giochi? Riuscirà l'industria della telefonia mobile a mettersi al passo con questa nuova versione del modello freemium?
Forse sì. O forse no. Come tutti sanno, ogni medaglia ha sempre due facce.
Star Wars Battlefront 2: l'Origine del Male
Gran parte della controversia riguardante i loot box e le microtransazioni nei giochi premium trae origine dal nuovo sistema proposto da Electronic Arts con il suo Battlefront 2.
Fondamentalmente, il gioco prevedeva l'acquisto di loot box per procurarsi elementi, come la possibilità di far avanzare di livello il proprio personaggio, che molti invece ritenevano dovessero essere già compresi nel prezzo di $60 del gioco stesso.
(Morale della favola, i giocatori iniziarono a ricorrere all'utilizzo di elastici sui loro controller per bypassare l'eccessiva complessità del sistema.)
L'acquisto dei loot box consentiva di ricevere delle Star Card a caso. A quel punto, le Card ricevute potevano essere usate per far avanzare di livello le statistiche e le capacità del personaggio. Come conseguenza del fatto che queste venivano dispensate in maniera casuale, c'era la possibilità di acquistarne un'infinità senza però riuscire a fare alcun progresso di sorta.
A poche ore dal lancio della versione beta di Battlefront 2, i giocatori già stavano esprimendo la loro rabbia su questa esigenza di spendere sempre più denaro per ottenere un qualche significativo progresso nel gioco. E lo stavano facendo in modo decisamente animato.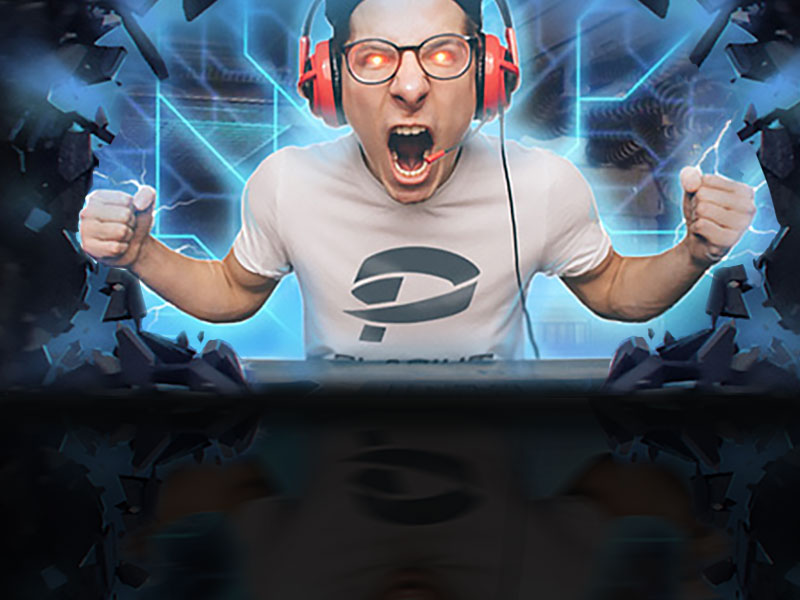 Nella pagina di Star Wars Battlefront 2 su Reddit, un utente decise di esprimere la sua frustrazione dopo aver sfruttato una delle opzioni di microtransazione, acquistando 12.000 Cristalli per $80 (approfittando di uno sconto di accesso del 10% offerto da EA). All'insaputa del giocatore, i Cristalli però non potevano essere utilizzati per acquistare i vari personaggi degli eroi, i quali erano resi disponibili solo attraverso l'uso di Crediti. L'intenzione dell'utente in questione era di sbloccare Dart Fener, che all'epoca aveva un costo di 60.000 crediti.
All'interno di questa stessa discussione, un portavoce di EA rispose al post, dichiarando quanto segue:
"L'intento è quello di proporre ai nostri giocatori un senso di orgoglio e realizzazione nello sbloccare i diversi eroi.
Per quel che concerne i costi, abbiamo determinato i valori iniziali in base ai dati derivanti dalla versione open beta e altre rettifiche apportate ai premi intermedi prima del lancio. Tra le altre cose, stiamo monitorando i tassi medi di accumulo crediti per giocatore su base giornaliera, ed apporteremo metodici aggiustamenti al fine di garantire ai nostri giocatori sfide sempre più avvincenti, gratificanti e, ovviamente, accessibili attraverso le dinamiche del gioco."
Questa risposta in breve tempo divenne il commento più odiato della storia di Reddit, con oltre 675.000 voti negativi.
La preoccupazione dei giocatori principalmente verte sul fatto che, laddove essi non possano permettersi un gran numero di loot box, si prospetti per loro la necessità di trascorrere un'infinità di tempo (centinaia di ore) a macinare gioco solo per stare al passo con gli squali che possono permettersi le microtransazioni. Oltretutto, esiste anche la possibilità che, pur acquistando queste loot box, ma avendo poca fortuna con le Star Card ricevute, si resti comunque indietro rispetto ad altri giocatori con statistiche molto migliori delle nostre. Nei giochi basati sulla competizione, questo comporta uno svantaggio decisamente abissale e iniquo.
In poche parole, il punto di vista dei giocatori è che non dovrebbe sussistere l'esigenza di sborsare denaro per avanzare di livello. Molti ritengono che il prezzo d'acquisto di $60 dovrebbe consentire di sbloccare il gioco completo, come avveniva in passato.
Ora diamo un'occhiata alle due versioni della storia.
Le Argomentazioni a Favore delle Microtransazioni nei Giochi Tripla A
Nonostante la rabbia dilagante attorno al modello P2W, esistono in effetti degli aspetti positivi che lo contraddistinguono.
Ad esempio, le microtransazioni contribuiscono a ridurre le barriere di ingresso per nuovi editori e sviluppatori indipendenti che intendano creare giochi ed accedere ad un mercato altrimenti saturo.
I costi di sviluppo e commercializzazione di un gioco sono aumentati in modo esponenziale negli ultimi 20 anni. I compensi degli sviluppatori sono in crescita, i costi di affitto stanno salendo e ci vogliono sempre più persone per sviluppare questi giochi. Eppure, i prezzi dei giochi sono rimasti stabili a $60 per un titolo medio dal 2005! Ne consegue che gli sviluppatori necessitino di altri modi per far soldi.
Il che si traduce in giochi come servizio i quali consentono all'editore di continuare a generare entrate per un gioco. E questo, a ruota, consente loro di continuare a pagare i propri sviluppatori per aggiornare continuamente il gioco e aggiungere nuovi contenuti.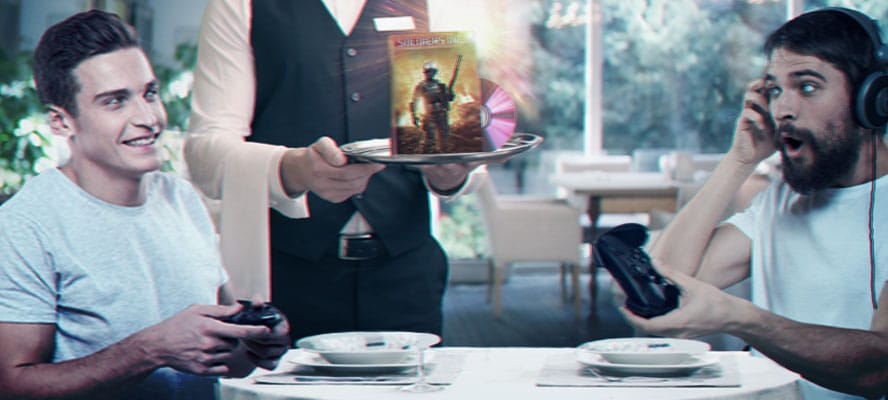 Per finire, disporre di microtransazioni nei giochi tripla A consente ai giocatori con meno disponibilità di tempo per partecipare di rimanere comunque competitivi. Anche non disponendo di 20 ore settimanali per partecipare al gioco, è sempre possibile investire una modica cifra per stare al passo con quelli che di tempo invece ne hanno, e porsi sullo stesso piano dei giocatori più esperti.
Tuttavia, il popolo dei giocatori non nasconde delle valide controargomentazioni in merito al modello pay to win.
Le Argomentazioni Negative Sulle Microtransazioni nei Giochi Tripla A
I giocatori sono persone piene di passione e questa loro caratteristica esce allo scoperto ogni volta che gli sviluppatori di giochi se ne escono con idee che risultano sgradite agli utenti.
Ovviamente, la polemica innestata da Battlefront 2 ha dato il via, come dire, a molte altre controversie. La gente ha cominciato ad esternare i propri punti di vista. Ecco cosa è venuto fuori.
Le microtransazioni possono costituire un ostacolo per alcune persone. Se non si dispone di decine di ore da dedicare al gioco e non ci si può permettere di pagare per vincere e rimanere competitivi, si finisce con l'essere bloccati. A quel punto o non si gioca affatto, oppure si partecipa ma senza riuscire mai raggiungere la piena esperienza del gioco.
Certo, molti titoli richiedono di "macinare gioco" per ottenere equipaggiamento migliore e conseguire livelli più alti. Basta prendere in esame la versione originale di World of Warcraft, che ha portato a 10 giorni (ben 240 ore) il tempo di gioco effettivo per permettere ad un giocatore medio di raggiungere il massimo livello, di solito nell'arco di diversi mesi.
Il problema subentra quando si gioca con persone che hanno deciso di spendere i soldi per gli acquisti in-game, e che ora si trovano a livelli più alti del nostro. La nostra esperienza di gioco diviene immediatamente peggiore rispetto a quella di chiunque abbia deciso di sborsare del denaro.
Ebbene, questo non avrebbe costituito un problema se non si fossero già spesi $60 per procurarsi il gioco, e adesso non si dovesse sborsare ancora di più solo per avere un'equa esperienza di gioco.
In secondo luogo, non tutti gli articoli in-game sono in effetti degli elementi superficiali. I contenuti scaricabili non conferiscono al giocatore alcun vantaggio intrinseco su un altro giocatore. Si tratta di puri elementi estetici. Ma che dire quando invece le microtransazioni divengono necessarie per sbloccare il miglior equipaggiamento, le migliori statistiche e delle capacità superiori? Ebbene, quello è esattamente il punto in cui i giocatori si fanno scontenti.
Infine, la controversia più ovvia si basa sul presupposto che il prezzo pieno del gioco è già stato sborsato. Molti giocatori ritengono che il pagamento del prezzo di vendita di $60 di un gioco dovrebbe sbloccarlo nel suo complesso, e che non dovrebbe essere più necessario aggiungere ulteriori acquisti per parteciparvi.
Però, in fin dei conti, le società sono create proprio per fare soldi. Seppure una società inizi come un piccolo studio, composto da una sola persona e costruito con amore, passione e desiderio di cambiare il mondo, deve comunque realizzare un profitto. E il business di quella persona potrebbe un giorno diventare abbastanza grande da essere acquisito - e l'interesse ultimo degli investitori è decisamente basato sul ricavo.
Quindi ora che abbiamo preso in esame entrambi i lati della medaglia, ci rimangono alcune domande.
Le Microtransazioni Avranno Vita Breve?
Le microtransazioni hanno ottenuto la loro prima vera visibilità su larga scala nel 2006, quando Bethesda lanciò sul mercato l'attesissimo e popolarissimo gioco: The Elder Scrolls IV: Oblivion.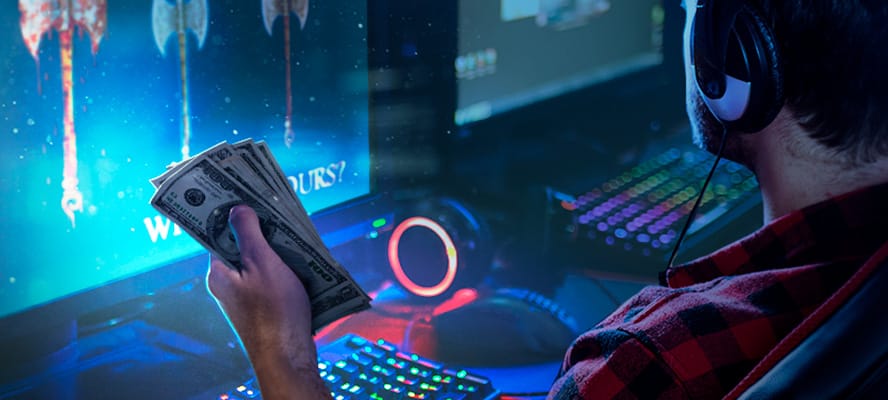 Poco dopo l'uscita, l'azienda decise di aggiungere la possibilità di acquistare un Pacchetto di Armature per Cavalli a $2,50. Dopodiché fecero la loro apparizione nuove segrete, la casa base del giocatore, nuovi incantesimi e altro ancora.
Quando altre aziende si accorsero del grande successo di questi mini contenuti scaricabili, presero la balla al balzo e in men che non si dica il fenomeno assunse proporzioni universali.
Malgrado le controversie relative ai titoli recenti e alle loro microtransazioni, gli editori continueranno inevitabilmente a sperimentare nuovi modelli di business.
Un recente rapporto prova che i sistemi basati sul concetto gioco come servizio hanno triplicato il valore del settore. In effetti, EA ha fatturato nientemeno che 1,3 miliardi di dollari grazie proprio ai suoi contenuti aggiuntivi e questo solo nell'ultimo anno.
Activision ha recentemente depositato un brevetto per un sistema di matchmaking progettato per incoraggiare una maggiore spesa da parte dei consumatori. L'editore ha tenuto a sottolineare che il sistema non è ancora stato implementato, ma ciò non significa che non lo vedremo integrato nei giochi futuri.
Il futuro delle microtransazioni è più che roseo e rimarranno ben implementate sia nei giochi per dispositivi mobili, nei giochi casual e ora anche nei giochi tripla A. Casomai, dovremo aspettarci di vederne sempre di più.
Raid: Shadow Legends
Raccogli 400+ Campioni & Battiti Per La Gloria