I migliori 5 giochi robot per il 2023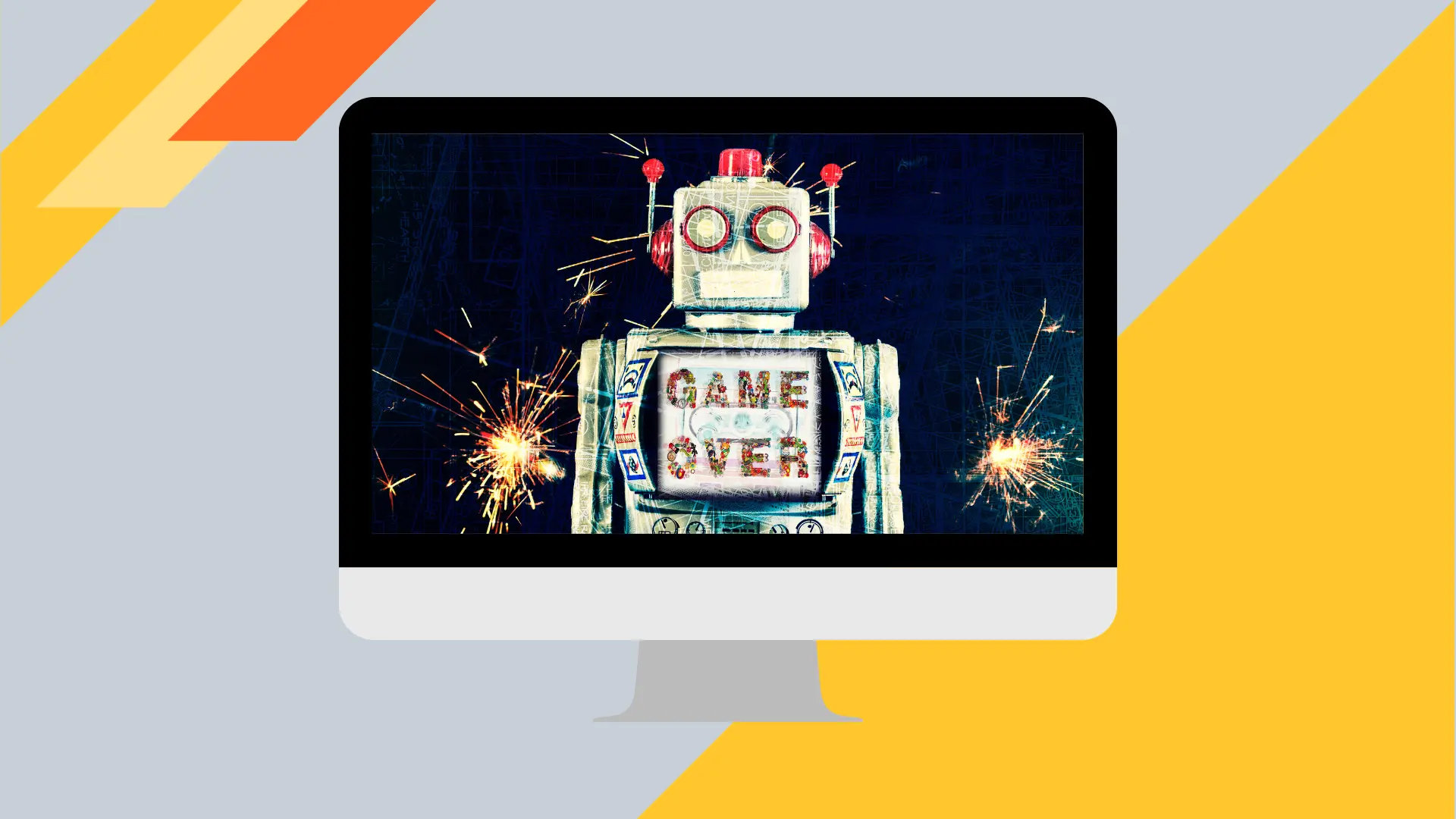 Definire chiaramente cosa siano i giochi robot non è facile, dal momento che ne esistono moltissimi e dai temi più disparati, ma potremmo semplificare dicendo che si tratta di titoli in cui i protagonisti sono i robot. Come potrai immaginare, spesso le ambientazioni sono futuristiche e immaginano un destino distopico e post-apocalittico.

Qual è il segreto del successo di un gioco robot?
La presenza dei protagonisti meccanici non sempre è sufficiente a garantire il successo dei giochi robot, soprattutto considerando che si tratta di un genere flessibile che può assumere forme molto diverse tra loro: fantasy, sopravvivenza, battle arena, strategia e molte altre. Nonostante non siano ancora riusciti a conquistare il grande pubblico come i giochi puzzle o casual, i giochi robot si sono convertiti rapidamente in un fenomeno popolare che offre soluzioni adatte a tutti.
Questi titoli contengono dei robot nella loro trama ma non sono gli unici personaggi né compaiono sempre con lo stesso ruolo. Ad esempio, potresti incontrare dei robot "boss" o quelli controllati dall'intelligenza artificiale, oppure potresti guidare dei robot giganti, usando le loro armi per distruggere gli avversari. Ciò che però è comune a tutti i giochi robot è la grafica fluida e moderna che possiamo apprezzare persino nei titoli per Android e iOS.
I giochi robot e i giochi mech sono la stessa cosa?
Solitamente, nei giochi robot devi affrontare degli automi o dei nemici robotici. I giochi mech sono abbastanza simili da questo punto di vista, dal momento che spesso sono popolati da umanoidi elettronici, ma con la differenza che generalmente si tratta della versione gigante di quelli tradizionali.
Potremmo riassumere dicendo che sono come i giochi robot però dopo una cura di steroidi del futuro!
I giochi mech più comuni ti consentono di comandare un robot per scendere sul campo di battaglia e, quando si parla di questo genere, non si può non menzionare Mech Arena, un titolo di enorme successo che permette persino di scegliere tra una decina di giganti che puoi personalizzare nelle armi e nello stile di combattimento.
Ti consigliamo di provare entrambi i generi, ricordando che i giochi mech sono solitamente più rapidi e dalla trama semplice, mentre quelli robot richiedono una buona dose di intuito e strategia.
I migliori 5 giochi robot che non puoi perderti nel 2023
Sei alla ricerca del robot gioco perfetto per divertirti su PC, console o dispositivo mobile? Continua a leggere per scoprire 5 dei giochi robot più popolari nel 2023: alcuni sono talmente buoni da essere rimasti sulla cresta dell'onda per anni!
1. War Robots
War Robots è approdato sul mercato nell'oramai lontano aprile del 2014, è indubbiamente uno dei giochi di robot migliori in assoluto ed è disponibile su Android, iOS e desktop. È stato ideato come uno sparatutto in terza persona e ti consente di sfidare diversi giocatori in tempo reale, usando degli automi che si affrontano su un pericolosissimo campo di battaglia. La tua missione è semplice: se rimani l'ultimo utente in gioco, la vittoria è tua.
Lo scontro avviene tra due squadre da sei e se vorrai consolidare la tua posizione di campione dell'universo di War Robots, dovrai domare e controllare con abilità questi mostri di metallo. Allena i riflessi e preparati a dimostrare tutto il tuo valore pilotando, lanciando contrattacchi e sorprendendo il nemico con mosse imprevedibili.
Le ragioni del successo di questo titolo sono tante e tra queste spiccano l'autenticità e il realismo che contraddistinguono le dinamiche del gioco, oltre a un'atmosfera unica che contribuisce a rafforzare lo spirito di squadra per affrontare gli avversari.
2. Tower of Fantasy
Oltre a essere una delle uscite più recenti disponibili nel 2023, come potrai intuire dal titolo si tratta di un gioco che farà la felicità di tutti gli appassionati del genere tower defense. Lo abbiamo inserito nella nostra lista dei giochi robot nonostante non sia esattamente il tipico esempio di questo genere, dal momento che gli elementi robotici sono presenti ma non come protagonisti della scena. Ne è un ottimo esempio Mia, l'assistente robotica che ti accompagnerà nella tua avventura sul pianeta Aida.
Ovviamente i robot sono disseminati per tutto il gioco e merita una menzione speciale l'adorabile unicorno meccanico di nome Monocross. Il titolo è un RPG a mondo aperto, è gratuito e potremmo definirlo come una sorta di Genshin Impact, ma in salsa robotica.
Se hai ancora dei dubbi sulla qualità di Tower of Fantasy, sappi che è stato scaricato su Android per ben cinque milioni di volte negli ultimi dodici mesi, diventando così uno dei giochi del suo genere a crescere più rapidamente. Parte del suo successo è dovuto anche alla combinazione di stili diversi, con un mondo aperto, battaglie epiche e un'avventura degna dei migliori titoli di fantascienza.
3. Mayan Death Robots
Se ami i titoli sviluppati dagli studi indipendenti, Mayan Death Robots è innegabilmente uno dei migliori giochi robot di questa categoria. È stato prodotto da Sileni Studios e ti catapulterà in un mondo immaginario in cui la civiltà maya dovrà difendersi da un'invasione aliena.
Potrai decidere se scendere sul campo di battaglia in modalità singola o multigiocatore, con l'unico obiettivo di bloccare l'avanzata degli alieni con tutte le armi a tua disposizione. Non lasciarti ingannare dall'azione che pervade il gioco: per vincere, la forza non basta e dovrai ideare la strategia giusta, decidendo in anticipo la tua prossima mossa di attacco e difesa.
Alcune recensioni online definiscono Mayan Death Robots come una sorta di gioco di artiglieria nello stile di Warms, ma è evidente che si tratti di una descrizione molto riduttiva. Una delle dinamiche più divertenti è costituita dalle "boss battles", ovvero dei momenti in cui smetti di attaccare il tuo avversario e inizi a collaborare con lui per sconfiggere il boss di turno, prima di tornare allo scontro iniziale.
4. Fallout 4
Fallout 4 è l'ennesimo successo di Bethesda Game Studios. Questo nuovo capitolo della serie è ambientato nel 2287, ovvero un decennio dopo la catastrofe nucleare che ha stravolto gli Stati Uniti in Fallout 3. Dovrai indossare i panni dell'unico sopravvissuto, il solo essere umano a risvegliarsi dopo essere stato ibernato in un rifugio nucleare.
Anche in questo caso, la sua appartenenza al genere dei giochi robot non è molto chiara all'inizio ma diventa evidente a mano a mano che viene svelata la storia, con tutta una serie di robot che incontrerai nella tua avventura lungo le terre dell'Appalachia. Alcuni di loro potranno tornarti utili per proteggere la tua base dall'invasione. Merita inoltre una menzione il fatto che alcuni giocatori hanno persino sviluppato delle mod piene di robot per rendere ancora più divertente il gioco.
Se tutto ciò non fosse ancora abbastanza, la funzione Automatron ti permette di costruire i tuoi robot personali. Per crearli puoi combinare gli elementi dei robot nemici sconfitti, progettando così dei compagni preziosi armati di lanciafiamme, pistole laser e molto altro ancora.
5. Titanfall 2
Dobbiamo ammettere che Titanfall 2 potrebbe benissimo trovare posto sia tra i giochi robot che tra quelli mech, anche se la prima categoria ci sembra la più adatta. È il sequel dell'omonimo successo di Respawn Entertainment e, nonostante sia stato lanciato nel 2016 senza molta enfasi, si tratta di un gioco estremamente coinvolgente che viene ancora apprezzato a distanza di anni.
Nella missione a giocatore singolo dovrai guidare il protagonista, Jake Cooper, un soldato della Frontier Militia. In quest'avventura potrai contare sull'aiuto di Titan BT-7274, il robot del tuo defunto mentore, con il quale dovrai unire le forze per sventare i temibili piani dell'Interstellar Manufacturing Corporation (IMC), l'organizzazione criminale che progetta un'arma in grado di distruggere il tuo pianeta.
Per complicare ulteriormente l'impresa, in Titanfall 2 fanno il loro debutto gli Stalkers, dei nuovi robot molto più resistenti degli Spectres e dei Grunts: ricorda di non perderli di vista e non abbassare mai la guardia.
Chiudiamo la nostra recensione invitandoti a scegliere uno dei migliori giochi robot per vivere un'avventura incredibile. Fai però attenzione a non lasciarti conquistare dalla trama o potresti finire per salutare tutti con la frase preferita di Terminator: "I'll be back"...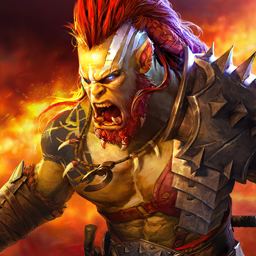 RAID: Shadow Legends
Raccogli 700+ Campioni & Battiti Per La Gloria