I 7 migliori MMO del 2023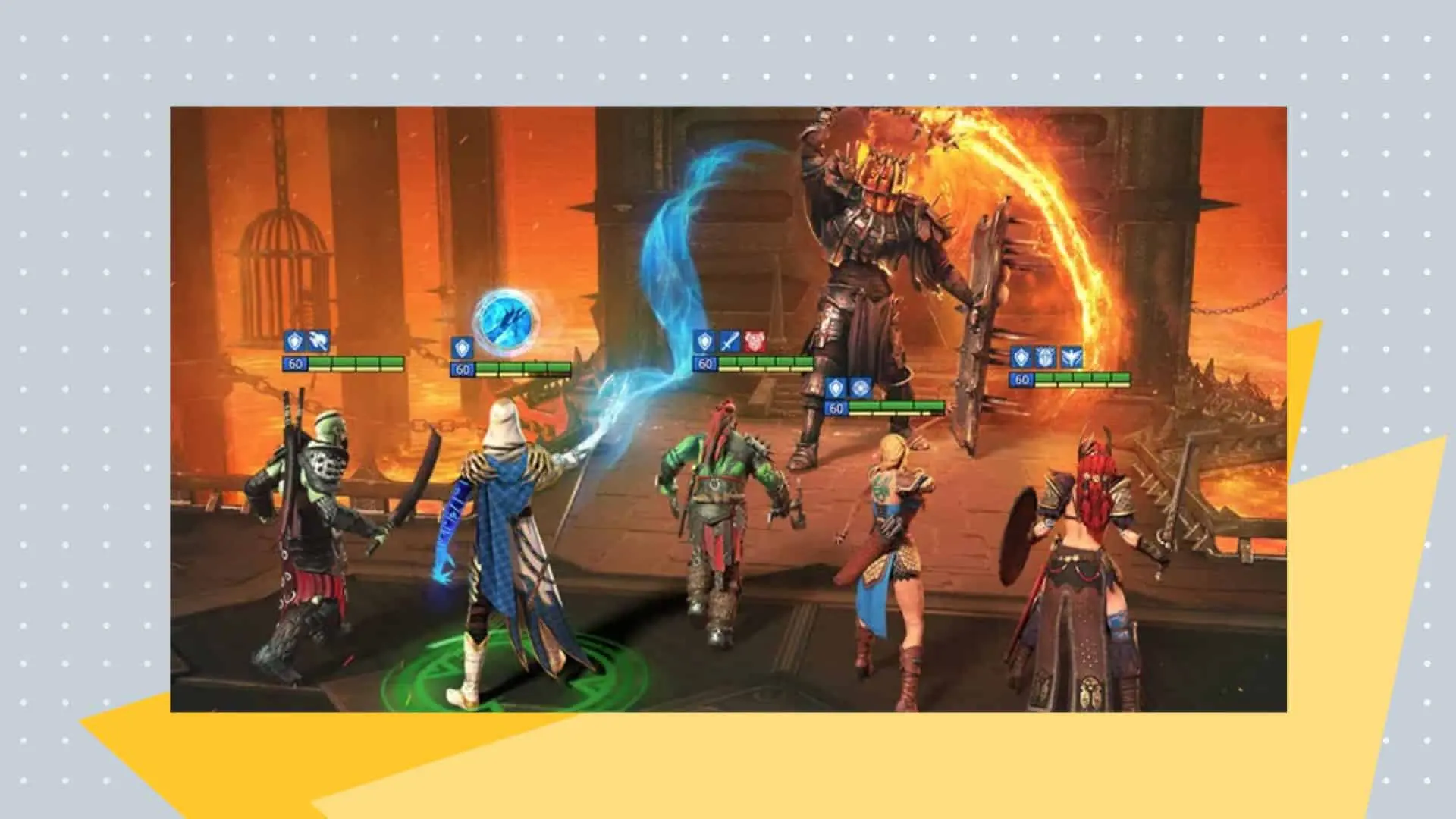 Gli MMO hanno ampiamente contribuito a plasmare le esperienze di gioco che viviamo quotidianamente. Che si tratti dello sviluppo di personaggi o avatar, di razze e di generi, di varietà di scenari di gioco e ambienti open-world, abbiamo molto per cui ringraziare i titoli di quest'anno.
Alcuni dei migliori in circolazione per PC e console sono proprio prodotti ludici di questo genere. In quest'articolo celebreremo i quelli più entusiasmanti che continuano ad allietare i nostri schermi sin dall'inizio di questo millennio.

Che cosa si intende per MMO?
MMO sta per "massively multiplayer online", ossia multigiocatore di massa online. In sostanza sono giochi online che presentano un mucchio di giocatori attivi che interagiscono simultaneamente in tempo reale. E non parliamo di poche decine di persone. Alcuni giochi di questo tipo riescono a supportare centinaia di migliaia di giocatori contemporaneamente.
Gli MMO sono gratuiti?
Occore precisare che le avventure grafiche multigiocatore gratuite fanno parte di una delle tre tipologie del genere più popolari del momento. I migliori titoli gratuiti non richiedono alcun pagamento anticipato e non è necessario versare una somma per sbloccare funzionalità di gioco aggiuntive. I giochi MMO pay-to-play, invece, richiedono il pagamento di un abbonamento mensile o regolare per ottenerne l'accesso, mentre quelli buy-to-play occorre acquistarli a titolo definitivo.
I 7 MMO migliori di tutti i tempi
Se hai appena iniziato a familiarizzare con questo genere di avventure grafiche a pagamento o con quelle gratuite per PC o MacOS, consulta la nostra classifica dei 7 migliori MMO, comprensiva di titoli classici ma anche di quelli più recenti disponibili sul mercato.
1. World of Warcraft
Avendo individuato una lacuna nel mercato dei giochi MMO, nel 2004 Blizzard Entertainment ha pensato bene di lanciare World of Warcraft, ambientato nell'universo Warcraft. Il gioco si svolge su Azeroth che potrai esplorare a tuo piacimento in prima o terza persona e sviluppare il tuo personaggio e avatar. Nel 2017, dopo 13 anni dal lancio, World of Warcraft aveva incassato oltre 9,2 miliardi di dollari, stabilendo il record di uno dei giochi con gli incassi più alti di tutti i tempi della sua categoria.
Nel suo picco massimo, ossia nel 2010, World of Warcraft è riuscito a raggiungere 12 milioni di abbonati attivi. A soli 10 anni dal suo lancio vantava oltre 100.000.000 account registrati, stante ad indicare quanto questo gioco MMO avesse preso i giocatori. Gli sviluppatori non hanno smesso di apportare migliorie ed è grazie ai continui pacchetti di espansione che WoW riesce a mantenere la sua longevità nel tempo.
2. The Elder Scrolls Online
The Elder Scrolls Online è sviluppato da ZeniMax Online Studios, in contrasto con Bethesda Softworks che ha progettato e realizzato il resto dei titoli all'interno della serie Elder Scrolls. Tuttavia ZeniMax ha svolto un lavoro straordinario per garantire che la versione online rimanesse fedele alla serie. Disponibile sia su PC che su console, è ancora molto popolare tra i giocatori PC ma un po' meno coinvolgente su console.
ZeniMax continua a pubblicare aggiornamenti di contenuti nuovi e allettanti per The Elder Scrolls Online, che aiutano a mantenerlo un gioco MMO di grande rilevanza per il 2023 e per gli anni a venire. L'anno prossimo questa versione celebrerà il suo decimo anniversario e, come vedi, resiste ancora oggi alla prova del tempo.
La bellezza di questa versione è che è in gran parte free-roaming. Nel tempo libero puoi esplorare il mondo al tuo ritmo e completare le missioni e accedere a eventi e gare.
3. RuneScape
Jagex ha rilasciato RuneScape nell'etere nel gennaio 2001. In un primo momento questo titolo doveva essere un gioco basato su browser in linguaggio JavaScript. Quindici anni dopo è stato aggiornato utilizzando il client di programmazione C++ nel tentativo di rendere questo classico MMO a prova di futuro. Dal suo lancio, RuneScape ha registrato la creazione di oltre 300 milioni di account di giocatori attivi, con il Guinness World Records che lo ha stabilito il gioco MMO gratuito più importante al mondo.
La cosa fantastica di RuneScape è che ci sono pochissime regole. Senza una trama lineare a cui attenersi, i giocatori (rappresentati da avatar personalizzati) possono fissare i propri obiettivi e delineare le proprie trame.
Si tratta di addestrare ed equipaggiare il tuo avatar di gioco con nuove abilità, pronto a combattere contro mostri guidati dall'IA e altri giocatori controllati dall'uomo. Il sistema di combattimento è come se fosse in tempo reale, con armi fantastiche seppur in qualche modo primitive.
4. Guild Wars 2
Guild Wars 2 ha fatto un bel colpo al suo ingresso sulla scena mondiale. Guild Wars 2 è senza dubbio uno dei giochi MMO esteticamente più gradevoli del pianeta. Gli ambienti e i paesaggi di gioco continuano ancora oggi a resistere alla prova del tempo.
È anche un gioco free-to-play, il che lo rende uno dei migliori titoli multigiocatore gratuiti basati sul valore e sulle esperienze di gioco. Guild Wars 2 è il quarto capitolo del franchise di Guild Wars. A parte i talking point visivi, è apprezzabile anche per le sue meccaniche.
Il suo sviluppatore, ArenaNet, ritiene che questo sia uno dei pochi giochi di tale tipologia a prevedere una trama che si evolve in base al processo decisionale dei giocatori. Tecnica che si vede di rado negli MMO perché è tipica degli RPG single-player.
5. EverQuest
Anche EverQuest rientra nell'elenco dei migliori giochi multigiocatore di tutti i tempi. Sviluppato esclusivamente per PC da Verant Interactive e 989 Studios, EverQuest è stato uno dei primi fantastici MMORPG ed è coinvolgente oggi come 23 anni fa quando è stato lanciato.
Il motivo principale per l'inclusione di EverQuest in questo elenco? È stato il primo di tutti i giochi MMO ad adottare un motore di gioco 3D, il che ha contribuito a definire EverQuest un titolo di spicco della sua epoca e relativo al suo genere. Per molti versi, EverQuest è stato il capostipite di World of Warcraft, con una serie di classi e razze che garantivano una giocabilità duratura.
EverQuest ha ampiamente superato le aspettative commerciali dei suoi sviluppatori, incoraggiandoli a sviluppare un sequel nel 2004. Ambientato 500 anni prima del suo predecessore, EverQuest II è stato rilasciato con grandi aspettative. Tuttavia, poiché il numero di MMO popolari è aumentato rapidamente nei primi anni 2000, il successo di World of Warcraft ha messo in qualche modo EverQuest II nell'ombra.
6. Lord of the Rings Online
Rilasciato nell'aprile 2007, Lord of the Rings Online è ancora uno dei MMORPG con il punteggio più alto del pianeta. Porta ancora una valutazione media di Steam di 9/10, che di solito è un buon termometro dei migliori giochi MMO per giocatori di PC e console. Situato nella Terra di Mezzo di J. R. R. Tolkien, combatterai in partite multiplayer in una serie di luoghi iconici del Signore degli Anelli, tra cui le oscure Miniere di Moria e la verdeggiante Contea.
Puoi giocare da solo come parte di schermaglie multiplayer, in modalità co-op con amici oppure attraverso l'IA personalizzabile in una serie di battaglie. Se hai voglia di provare a fare il cattivo, puoi sempre cimentarti come servitore di Sauron, combattendo come mostro contro altri giocatori nelle modalità di combattimento PvMP.
L'uso intelligente del morale da parte di LOTR piuttosto che dei punti ferita o di quelli della salute per migliorare le prestazioni del personaggio, è innovativo anche dopo 16 anni.
7. Blue Protocol
Parliamo anche di uno dei giochi MMO più attesi degli ultimi anni: il gioco Blue Protocol di Bandai Namco, pubblicato in collaborazione con Amazon Game Studios. Dopo il lancio esclusivo di enorme successo in Giappone lo scorso anno, il resto del mondo aspetta con il fiato sospeso il via libera per poterne godere l'azione in questo 2023.
Questo titolo MMO ispirato agli anime ha fatto impazzire i giocatori occidentali sin da quando il suo trailer è stato rilasciato ai The Game Awards dello scorso anno. In molti hanno paragonato Blue Protocol a Monster Hunter, seppur con un notevole sapore anime. Il gioco stesso ti trasporta nel colorato mondo fantastico di Regnas, dove hai la possibilità di diventare l'eroe della tua terra con combattimenti ad alto numero di ottani e una personalizzazione del giocatore senza precedenti.
Blue Protocol sarà disponibile su PlayStation 5, Xbox Series X e Series S, oltre che su Windows.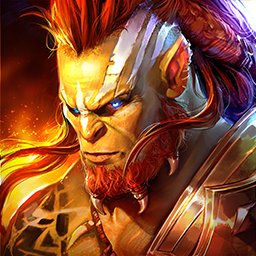 RAID: Shadow Legends
Raccogli 700+ Campioni & Battiti Per La Gloria