I 5 migliori giochi match 3 per il 2023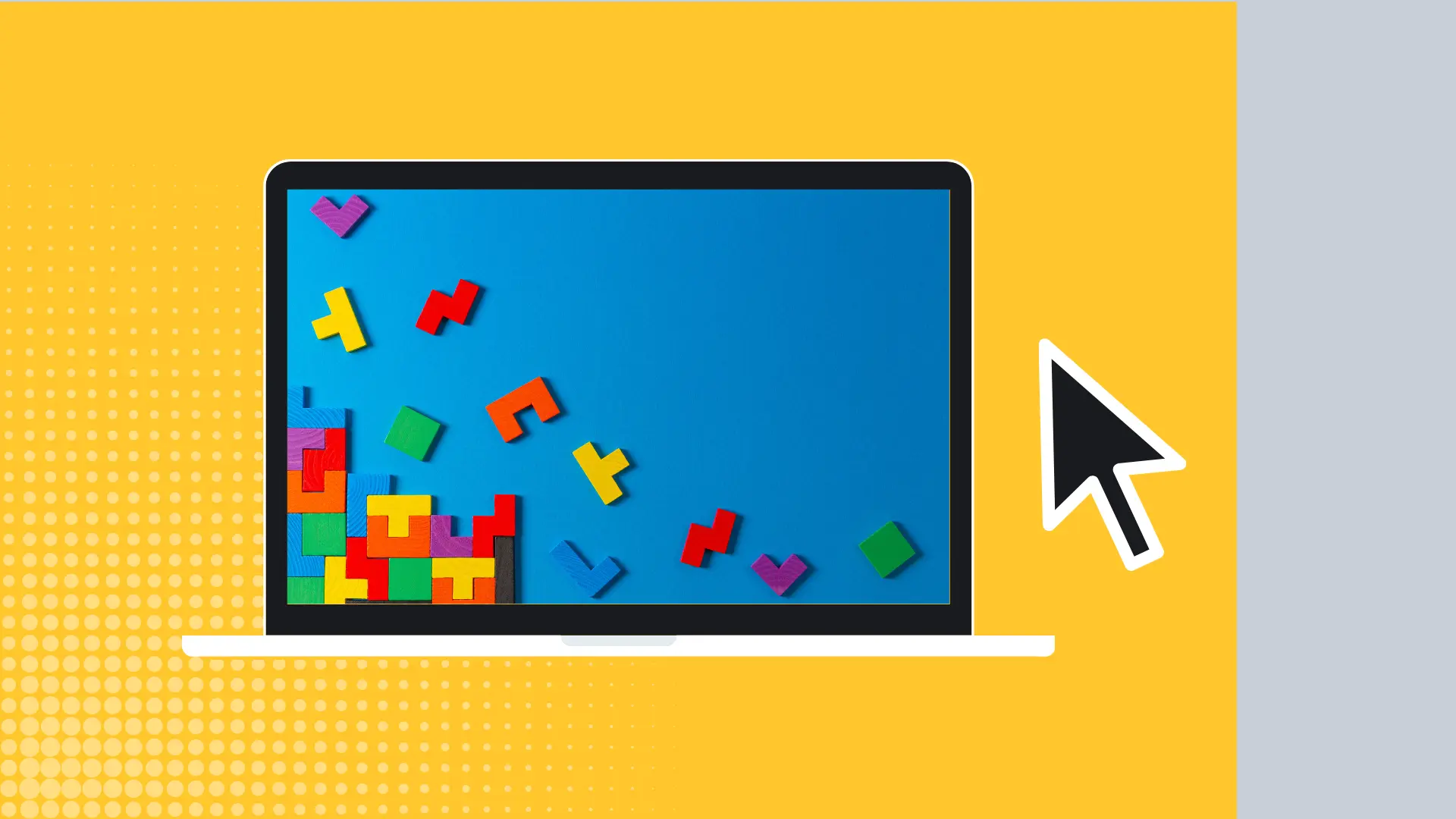 Nonostante la lista dei migliori giochi match 3 sia soggettiva e in costante aggiornamento, abbiamo spulciato a lungo tra le migliori soluzioni sul mercato per scegliere i titoli che non puoi lasciarti sfuggire.
Se puzzle e simboli sono la tua passione, dai un'occhiata alle cinque avventure grafiche di questo tipo che spopoleranno nel 2023.

Prima di scoprire i nostri consigli, continua a leggere per saperne di più su uno dei generi più amati dai giocatori.
Cosa sono i giochi match 3?
I giochi match 3 sono dei puzzle in cui devi allineare dei simboli identici per farli scomparire e/o completare una sezione del tabellone. Solitamente l'obiettivo è risolvere l'intera tavola e, come potrai intuire, il nome di questo genere deriva proprio dal fatto che i simboli da allineare sono sempre tre.
Ovviamente le partite richiedono ben più che un semplice occhio allenato: dovrai riuscire a completarle attraverso un certo numero di mosse e in un tempo limitato. I prodotti ludici che abbiamo scelto offrono inoltre funzioni e sfide aggiuntive.
Qual è stato il primo gioco match 3?
Shariki, lanciato nell'oramai lontano 1994, viene spesso considerato come il primo dei giochi match 3 che sbarcò sul mercato, anche se l'idea di abbinare dei simboli o delle pedine vanta secoli di storia, con invenzioni geniali come il domino e il mahjong. Con la diffusione dell'elettronica, questo genere si è diffuso rapidamente, passando dal successo di Tetris all'immensa offerta odierna di giochi gratis match 3 accessibile da qualunque dispositivo, inclusi smartphone e tablet.
I migliori giochi match 3 per il 2023
Adesso che sai come sono nati i giochi match 3 e come funzionano, è finalmente giunto il momento di scoprire la nostra lista dei migliori cinque titoli del 2023.
1. Il migliore tra i giochi di fuga: The Room
I giochi di fuga o escape room hanno riscosso un grande successo nell'ultimo decennio e The Room è la sintesi perfetta di diversi generi. Se ami i giochi gratis match 3 e hai voglia di qualcosa che aggiunga un pizzico di brivido all'azione, questo titolo è ciò che fa per te: ogni puzzle risolto sblocca una parte della stanza e un nuovo mistero!
I match 3 vengono spesso considerati giochi casual perché sono appassionanti e non richiedono un impegno costante, dal momento che puoi iniziare e smettere di giocare quando lo desideri. Questa caratteristica, che per molti costituisce un vantaggio, ha l'effetto collaterale di rendere le partite un po' monotone.
L'assenza di un vero e proprio obiettivo, a parte il dovere abbinare i simboli, può far perdere velocemente l'interesse per il gioco. The Room offre una soluzione a questo problema, aggiungendo un pizzico di mistero che spinge a risolvere il puzzle successivo per svelare l'enigma. Se a tutto ciò aggiungiamo una grafica di primo livello, otteniamo uno dei migliori titoli match 3 che abbiamo mai provato.
2. Il gioco più impegnativo: Euclidean Skies
Se preferisci i giochi gratis match 3, Euclidean Skies potrebbe non essere il titolo più adatto a te; se però deciderai di dargli una possibilità pagando il prezzo di acquisto, avrai accesso a una delle avventure interattive più complesse e dalla grafica migliore di questo genere.
Euclidean Skies ricorda un po' il cubo di Rubik con la differenza che, invece di ruotare, i blocchi per abbinare i colori dovrai spostarli tu per ottenere un vantaggio sui tuoi nemici. Ogni blocco mosso ti aiuterà a risolvere il puzzle per piazzare i tuoi personaggi in posizione; se riuscirai a completarlo, sconfiggerai i tuoi avversari.
Sappiamo che l'idea di pagare per un contenuto non sia particolarmente allettante, soprattutto considerando la grande offerta di giochi match 3 gratuiti. Euclidean Skies, tuttavia, ha un prezzo più che giustificato dall'estetica curata nel minimo dettaglio e dalla modalità di gioco unica e appassionante.
3. Il migliore gioco in 3D di questo genere: Manifold Garden
Come Euclidean Skies, anche Manifold Garden può essere scaricato solo a pagamento e, anche in questo caso, il prezzo è compensato dal livello di complessità e originalità di questo titolo. Si differenzia dagli altri match 3 già a partire dal suo obiettivo: potrai creare un fantastico giardino e sbloccare nuovi percorsi abbinando i simboli in un mondo che mette a dura prova le leggi della fisica.
Dovrai avventurarti in un universo in 3D unico e dalla struttura innovativa. Da un punto di vista puramente estetico, Manifold Garden è uno dei più bei giochi match 3 disponibili online e le sue qualità non si limitano alla grafica, infatti offre un mare di livelli appassionanti e il tabellone in 3D richiede di pianificare con estrema cura le proprie azioni.
L'insieme di questi aspetti giustifica il suo prezzo senza ombra di dubbio. Se però non hai voglia di pagare per giocare, le alternative gratuite sono molte e di grande qualità. Qualora invece fossimo riusciti a incuriosirti e tu avessi deciso di acquistarlo, siamo certi che non te ne pentirai.
4. Il migliore tra i giochi match 3 con una trama: Mystery Match
I giochi gratis match 3 con una trama appassionante sono molto divertenti, ma non è sempre è facile trovarli online; per questa ragione, Mystery Match è un titolo che devi assolutamente provare.
Indosserai i panni di Emma Fairfax, un'investigatrice al lavoro per svelare i molti misteri di un mondo ricco di puzzle.
Tirati su le maniche e preparati a risolvere oltre 1700 livelli, con ben cinque diversi tipi di puzzle. È una sfida che pochi altri giochi match 3 riescono a eguagliare e che riuscirà ad appassionarti per ore e ore. Se tutto ciò non fosse ancora abbastanza, il motivo per cui abbiamo inserito Mystery Match nella nostra lista delle migliori avventure grafiche di questo genere del 2023, è la sua trama: ogni puzzle costituisce una sfida indipendente e allo stesso tempo la parte di un piano molto più grande.
Abbina i simboli e risolvi i puzzle per sbloccare nuovi indizi, personaggi e sfide. Tutti questi elementi contribuiscono alla storia del gioco, quindi più puzzle risolverai, più ti avvicinerai alla soluzione del mistero. Con una trama di questo livello, potevano non inserirlo tra i migliori giochi match 3 sul mercato?
5. Il gioco match 3 che non puoi lasciarti sfuggire nel 2023: Gem & Jewel Blast
Amazon offre tutta una serie di giochi gratis match 3 e Gem & Jewel Blast è uno dei più amati in assoluto. Lanciato nel 2023, presenta tutte le caratteristiche tipiche dei migliori match 3: sposta e scambia gemme e altri preziosi per allineare tre o più simboli uguali.
Come potrai immaginare, non avremmo certo inserito Gem & Jewel Blast tra i migliori titoli del suo genere se non avesse anche delle funzioni innovative: il gioco offre migliaia di livelli e il loro numero aumenta costantemente, quindi è molto probabile che non riuscirai mai a completarlo prima che gli sviluppatori prolunghino l'avventura. Ricorda che grazie alle classifiche potrai anche condividere i tuoi risultati sui social e sfidare gli amici.
Come altri giochi gratis, Gem & Jewel Blast offre anche la modalità offline, oltre a round bonus, premi potenziati e funzioni speciali, tra cui i blocchi di ghiaccio che puoi distruggere per scoprire altri simboli. Per riassumere, se sei alla ricerca di una soluzione che mantenga gli aspetti più divertenti dei giochi match 3 aggiungendo delle novità originali, questo è il titolo perfetto per te.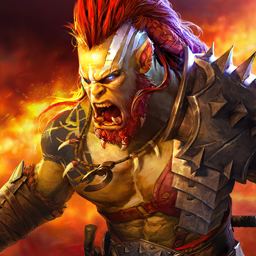 RAID: Shadow Legends
Raccogli 700+ Campioni & Battiti Per La Gloria