Comment devenir le joueur de MMO suprême

Tu joues aux MMO depuis un moment maintenant. Tu t'es bien amusé en pillant, en lançant des raids et en attaquant les autres joueurs, mais tu sens qu'il est temps de passer au niveau supérieur et d'atteindre ton plein potentiel. Mais, comme ils disent, it's a long way to the top if you want to Rock 'n' Roll (le chemin jusqu'au sommet est long si tu veux faire du Rock 'n' Roll, AC/DC) ou, dans ce cas, devenir le joueur de MMO ultime.


SUR PC ET MOBILE
Développe ton propre style de jeu
La première étape de ton long voyage consiste à jouer au jeu. Non seulement y jouer, mais essayer différentes approches et styles de jeu, et trouver celui/celle qui te convient le mieux. Nous avons tous des affinités pour un style de jeu spécifique, basé principalement sur nos forces et les ressources disponibles. Certains possèdent les réflexes et la perception d'un guerrier alors que d'autres ont l'esprit roué d'un tacticien. Certains peuvent investir de longues heures pour développer leur influence alors que d'autres jouent par petites périodes et se concentrent sur la guerre et la puissance militaire. Trouve ton propre style de jeu et tu seras un peu plus près de la grandeur.
Comprends le jeu
Si tu joues depuis un moment aux MMO, tu connais certainement les bases. Mais chaque sous-genre, que ce soit MMORPG, MMORTS ou même un jeu de tir MMO, possède ses propres termes, normes et bizarreries à apprendre. Pour vraiment s'élever au-dessus et aller au-delà du joueur moyen, tu dois connaître le jeu auquel tu joues : comprendre véritablement comment fonctionnent les mécaniques et prédire le résultat de chaque étape. C'est probablement le conseil le plus difficile à suivre puisqu'il faut beaucoup de temps et d'efforts pour comprendre pleinement le fonctionnement d'un jeu, mais ça vaut le coup. Armé de cette connaissance, tu peux être virtuellement invaincu sur le champ de bataille.
Prends des risques
Tu n'iras pas loin en jouant la sécurité. Même si tu arrives quelque part, ce sera un endroit ennuyeux. Un vrai grand joueur n'a pas peur de prendre des risques parce qu'il sait déjà comment gérer tous les résultats possibles. N'attaque pas des joueurs au hasard ou ne laisse pas ton Château sans défense : prends des risques mesurés qui pourraient fournir de superbes récompenses. L'idée, ici, est que tu ne devrais pas avoir peur d'aller chercher ce que tu veux juste parce qu'il y a un risque d'échec. C'est vrai pour les MMO et la vie en général !
Connais ton ennemi
Un joueur astucieux cherche à obtenir le maximum d'infos avant de se lancer à l'offensive. Envoyer des espions dans un Château ennemi est un bon moyen de commencer, mais ça ne suffit pas. Tu dois te familiariser avec tous les types d'Unités que pourrait posséder l'ennemi, afin de savoir quelles sont les meilleures Unités à déployer. De plus, apprends le maximum de choses sur le joueur lui-même : appartient-il à une Ligue puissante ? A-t-il tendance à riposter ? Quel est sa routine de jeu et quand se trouve-t-il généralement en ligne pour se défendre ? Toutes les informations que tu peux obtenir t'aideront toujours à garder un temps d'avance sur tes ennemis.
Connais-toi toi-même
Connaître son ennemi est une partie importante de la guerre, mais se connaître soi-même aussi. Peut-être la puissance militaire n'est-elle pas ton style ? Mais tu as d'autres points forts, à savoir la diplomatie et l'obtention de puissants alliés qui combattent pour toi. Pour jouer sur tes forces, tu dois tout d'abord les identifier. Tu dois également découvrir tes faiblesses. Ainsi, tu sauras comment approcher chaque situation en utilisant tes outils préférés et tu pourras travailler sur tes points faibles.
Sois fidèle à ton Clan et à tes Alliés
Il est difficile de se faire de bons amis et, dans un jeu en ligne, les amis sont généralement la différence entre une victoire et une défaite. Une fois que tu rejoins une Alliance ou une Ligue, mieux vaut lui rester fidèle, autant que possible, et ne jamais laisser personne penser qu'on ne peut pas te faire confiance. Tous les grands joueurs ont besoin d'un réseau d'alliés fidèles qui laisseront tout tomber pour suivre leur chef au combat. Traite-les bien et ils t'aideront à grimper les rangs et à devenir le meilleur joueur possible. Ne les oublie simplement pas lorsque tu auras atteint le sommet.
Dirige en donnant l'exemple
Les meilleurs joueurs de MMO sont d'excellents chefs, sages et courageux. Lorsque tu auras assemblé un groupe d'alliés puissants et dignes de confiance, tu devras établir ton rôle de chef en prenant les choses en main lorsque c'est nécessaire et en montrant à tous que tu as ce qu'il faut pour les conduire à la victoire. Respecte chaque joueur de ton groupe, partage tes connaissances, invente des stratégies astucieuses et tu grimperas lentement, mais sûrement, jusqu'au sommet de ta Ligue. À partir d'ici, le chemin pour devenir le joueur de MMO suprême est clairement visible. Bonne chance dans ta quête de grandeur !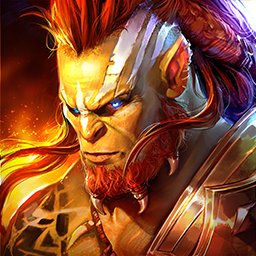 Raid: Shadow Legends
Récupère + de 400 Champions et décroche la gloire