Les meilleurs jeux Mac gratuits à tester en 2023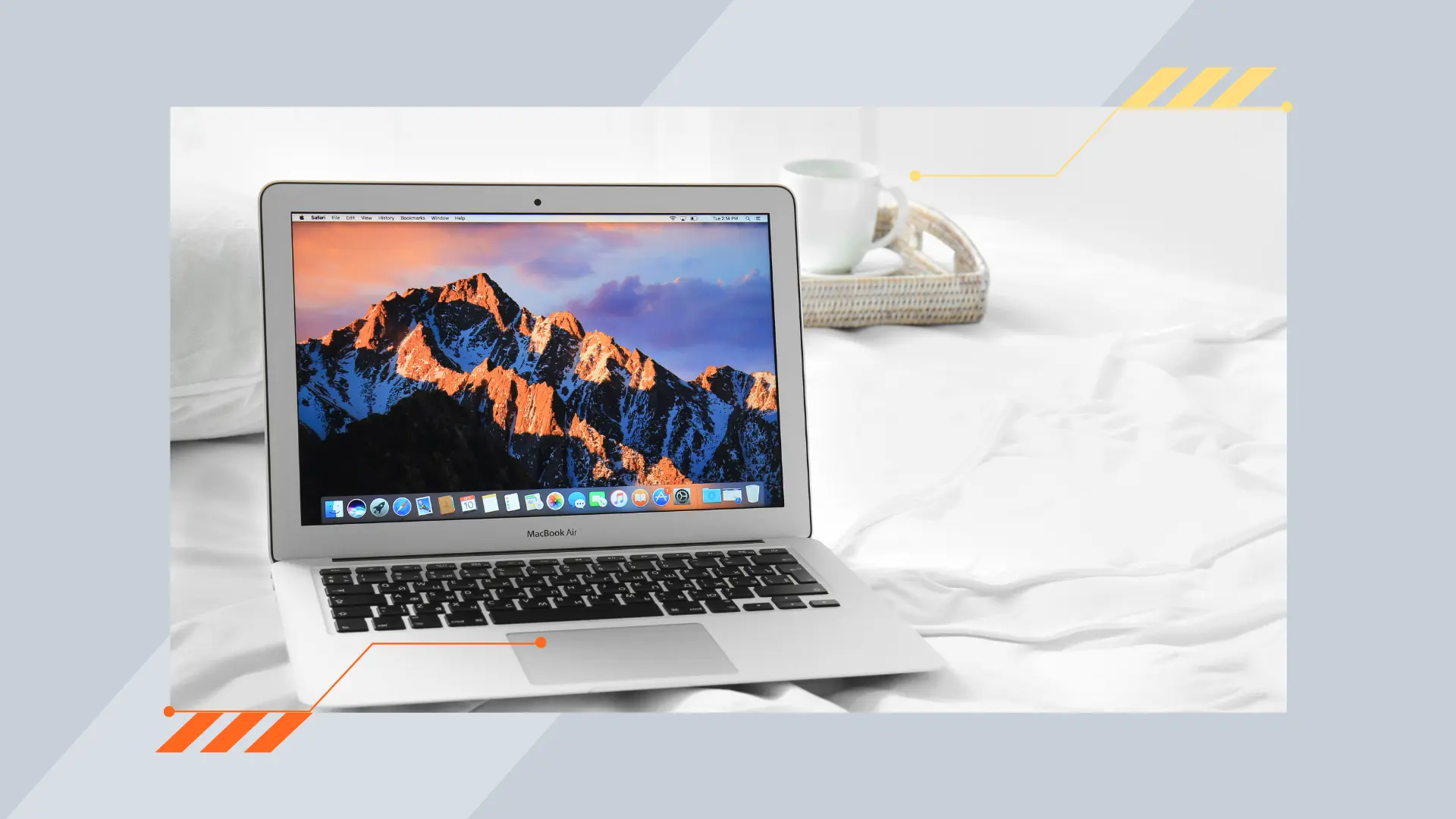 Ce guide est destiné à tous ceux qui cherchent de l'inspiration dans le monde des jeux Mac. Après avoir soigneusement étudié, testé et sondé l'opinion publique, nous avons dressé une liste des meilleurs jeux Mac pour 2023.

La particularité de notre liste est qu'elle combine les options premium avec des jeux gratuits sur Mac. L'idée est que tu puisses trouver de l'enthousiasme avant ta prochaine session de jeu, quel que soit ton budget.
Si tu possèdes un appareil iOS et que tu cherches des jeux pour iPhone / iPad ou des titres à explorer sur Mac, tu te poses peut-être les questions suivantes :
Un Mac peut-il faire tourner n'importe quel jeu ?
En réalité, tous les jeux ne sont pas disponibles sur Mac. MacOS est optimisé pour le style et la fonctionnalité, plutôt que pour le jeu intensif. Certains moteurs graphiques ne sont pas compatibles avec les Mac.
Avec certains logiciels émulateurs tiers, tu peux faire fonctionner Windows sur un Mac. Cela te permet de transformer un Mac en PC et de jouer sur Mac à certains jeux, comme Call of Duty. Il existe également des jeux qui fonctionnent sur Mac, alors tu auras toujours des options si tu possèdes un ordinateur Apple.
Le Mac est-il adapté aux jeux vidéo ?
Le Mac n'est pas nécessairement le premier choix en tant qu'ordinateur de bureau pour les jeux, mais certains ordinateurs Mac sont dotés d'un processeur graphique intégré (GPU). Le GPU et l'unité de traitement informatique (CPU) partagent la même puce.
Pour les jeux PC, il est préférable d'avoir un GPU discret (dédié) qui fonctionne sur sa propre puce. Un GPU discret signifie qu'il y a plus de puissance de traitement dédiée au graphisme, ce qui permet d'exécuter des jeux complexes.
Certains ordinateurs Mac sont équipés de GPU discrets (comme le MacBook Pro et l'iMac), tandis que d'autres ne le sont pas. Ceux qui en sont dépourvus (MacBook Air et Mac Mini) ne sont pas très performants pour faire tourner des jeux.
Si tu souhaites jouer à des jeux gratuits sur Mac ou premium en ligne, il est préférable de trouver un appareil doté d'un GPU discret.
10 meilleurs jeux Mac pour 2023
Voilà pour les bases. Tu sais qu'il est possible d'utiliser des jeux pour iPad, iPhone ou Mac gratuits et premium si tu as le bon appareil. Il est donc temps de consulter notre liste des meilleurs jeux gratuits sur Mac !
Les 5 meilleurs jeux pour Mac Premium
Pour commencer notre tour d'horizon des jeux Mac les plus populaires en 2023, voici cinq titres premium (c'est-à-dire payants) qui font mouche :
1. Total War: Warhammer III
Si tu es fan de jeux de stratégie, 2022 a été une bonne année. Total War : Warhammer III a fait son entrée dans l'univers des jeux Mac. Ursun, le dieu de la barbe, a été emprisonné dans les royaumes démoniaques du chaos.
Tu commences à jouer en tant que prince humain Barkov de Kislev dans le but de libérer Ursun. Au choix, tu peux demander de l'aide aux autres royaumes humains ou passer du côté obscur et incarner l'un des princes démoniaques.
Que tu souhaites jouer à des jeux sur Mac en ligne gratuits ou payants, Total War : Warhammer III est toujours une bonne option.
2. Resident Evil: Village
Les gamers à la recherche de jeux pour Mac gratuits ou payants ont longtemps été privés des jeux Resident Evil. Cela a changé en 2022 lorsque Resident Evil : Village a trouvé sa place sur MacOS.
Le jeu commence par un rappel de l'histoire de Resident Evil. Ethan et Mia Winters ont été piégés par la famille Baker, infectée par un mystérieux virus. Ils se sont échappés avec l'agent paramilitaire Chris Redfield, mais celui-ci est de retour et abat des innocents. Ta mission est de le déceler.
3. Baldur's Gate 3
Le premier Baldur's Gate était un jeu de rôle sensationnel basé sur Donjons et Dragons mais, en raison de ses graphismes en 2D, il n'a jamais été considéré comme l'un des meilleurs jeux Mac.
Le dernier opus de la franchise met enfin les graphismes 3D à l'honneur. Baldur's Gate 3 est disponible en version anticipée sur Steam depuis 2020 et la version finale est attendue pour 2023.
Contrairement à ses prédécesseurs, tu commences avec un tout nouveau personnage de jeu. Tu t'es échappé d'un vaisseau contrôlé par des Mind Flayers, mais une larve de Mind Flayer a été implantée dans ton cerveau. Tu dois trouver un remède, le plus vite possible.
4. The Elder Scrolls Online
Nous pourrions classer The Elder Scrolls Online parmi les cinq meilleurs jeux Mac gratuits car, une fois le prix d'achat initial payé, il n'en coûte rien de jouer en ligne. Comme il y a un coût initial et divers extras, nous l'avons placé dans les cinq meilleurs jeux vidéo Mac premium.
The Elder Scrolls Online est mis à jour régulièrement. L'extension Blackwood 2021 introduit plus de donjons et un nouveau scénario connu sous le nom de Gates of Oblivion.
Dans cette histoire, tu affrontes le Prince de la Destruction et ses serviteurs démoniaques dans le but de sauver le royaume des mortels de la destruction.
5. Disco Elysium: The Final Cut
Disco Elysium est enfin arrivé sur Mac en 2022 et est instantanément devenu l'un des meilleurs jeux vidéo Mac.
Les principes fondamentaux de Disco Elysium sont fermement ancrés dans le domaine des jeux de rôle, mais, à l'instar d'autres jeux de rôle populaires sur Mac, tu n'es pas plongé dans un univers de science-fiction ni de jeux médiévaux. Au lieu de cela, tu te trouves dans une ville moderne appelée Revachol.
Te es un détective qui s'est réveillé avec une gueule de bois et qui doit maintenant résoudre une affaire de meurtre.
Disco Elysium est l'un des jeux Mac les plus immersifs disponibles aujourd'hui, mais les graphismes 3D sont très gourmands en ressources, alors assure-toi que ton GPU peut le supporter !
Quels sont les meilleurs jeux Mac gratuits?
Nous ne pouvions pas dresser une liste des 10 meilleurs jeux Mac pour 2023 sans y inclure quelques jeux free to play. Nous savons qu'il existe de nombreux jeux sur Mac gratuits, mais il n'est pas facile de faire le tri.
La liste suivante contient ce que de nombreux joueurs considèrent comme les meilleurs jeux pour Mac gratuits du moment.
Les 5 meilleurs jeux sur Mac gratuits
1. Counter-Strike: Global Offensive
CS : GO n'est pas seulement l'un des meilleurs jeux pour Mac free to play, c'est aussi l'un des meilleurs jeux iOS de tous les temps.
Bien qu'il soit sorti en 2012, ce jeu a toujours une note « très positive » sur Steam et compte jusqu'à 750 000 joueurs simultanés par mois.
Le principe est simple : travailler en équipe pour infiltrer et abattre une équipe d'agents adverses.
2. Final Fantasy XIV Online
Si tu veux jouer sur Mac gratuitement avec la possibilité de payer si l'action te fait monter l'adrénaline, Final Fantasy XIV Online est une excellente option.
Bien que les premiers jeux vidéo Mac de la série aient été plutôt décevants, les développeurs ont optimisé le logiciel au cours des dernières années et, aujourd'hui, les produits sont solides.
La dernière offre a remanié le système de quêtes afin qu'il soit plus facile de se glisser dans l'univers de Final Fantasy et d'explorer ce qu'il a à offrir.
3. Path of Exile
Path of Exile est sorti en 2013 et a finalement été intégré à la bibliothèque de jeux Mac en 2020. Les joueurs chevronnés remarqueront l'influence des RPG populaires tels que Diablo lorsqu'ils joueront à Path of Exile.
Tu commences par choisir ta classe (duelliste, maraudeur, ranger, scion, ombre, templier et sorcière).
Ensuite, tu peux explorer des grottes, des donjons et des espaces ouverts à la recherche d'équipement et de points d'expérience. Mais attention, le danger te guette à chaque instant.
4. Albion Online
Albion Online a été décrit comme le « premier MMO véritablement multiplateforme ». Disponible sur tous les appareils, ce jeu médiéval fantastique compte plus de cinq millions d'utilisateurs enregistrés. L'objectif est de réaliser des activités et de progresser dans un système de carte ouverte.
La principale raison pour laquelle nous avons placé Albion Online dans notre top-5 des jeux Mac gratuits est que le contenu est géré par les joueurs.
Cela signifie que les armes et les autres caractéristiques sont fabriquées par les participants, ce qui confère à ce jeu un aspect communautaire unique et une grande authenticité.
5. City Island 5: Building Sim
City Island est l'une des plus grandes franchises de simulation pour Mac. Le cinquième épisode de la série fait partie de notre liste des meilleurs jeux gratuits à jouer sur Mac car il propose davantage d'îles et de façons de construire une métropole.
Tout ce que tu as à faire, c'est construire des villes. Avec de nouveaux bâtiments et de nouvelles fonctionnalités à débloquer au fur et à mesure de ta progression, City Island 5 a tout ce qu'il faut pour te tenir en haleine pendant des heures.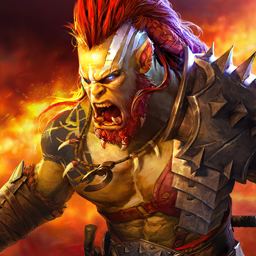 RAID: Shadow Legends
Récupère + de 700 Champions et décroche la gloire