Les jeux multi-plateformes doivent devenir une norme de l'industrie

Imagine un monde où les frontières rigides (et souvent nuisibles) entre joueurs sur différentes plateformes ont disparu.
C'est le rêve poursuivi par certains développeurs et directeurs de jeu contemporains.
Certains personnes soutiendront que ce monde idéal est irrationnel : essaie de créer un pont entre des plateformes et des foules si dissemblables et tu finis par faire du mal à la communauté du jeu vidéo dans son ensemble.
Mais de telles opinions sont noyées par la grande majorité qui demande haut et fort d'ouvrir l'expérience de jeu sans frontières artificielles.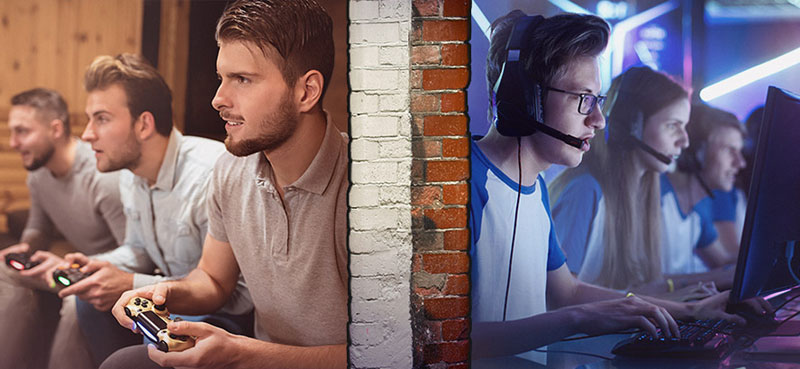 C'est une évidence tangible que c'est la direction prise par l'industrie du jeu puisque nous commençons à voir de nouveaux niveaux de jeux multi-plateformes sur les consoles et les appareils mobiles.
Qu'est-ce que le jeu multi-plateformes et pourquoi est-il important?
En bref, les jeux multi-plateformes sont des jeux qui permettent aux joueurs de jouer ensemble, simultanément, sur différentes plateformes ou appareils.
Par exemple, un jeu qui permet aux joueurs sur PC de jouer sur les mêmes serveurs que les joueurs sur Xbox One, ou les joueurs sur PlayStation 4 qui jouent avec ceux sur PS Vita.
Dans de nombreux cas, les jeux multijoueurs multi-plateformes resteront dans leur domaine d'édition respectif. Par exemple, certains jeux de la série Monster Hunter étaient des jeux multi-plateformes, mais uniquement entre les plateformes Nintendo : la 3DS, la Wii U et la Switch.
Des exemples de jeux multijoueurs multi-plateformes plus inclusifs sont encore peu nombreux, mais leur nombre progresse lentement.
Il est naturel que les fonctionnalités multi-plateformes soient en hausse puisque les titres AAA sortent désormais sur la majorité des principales plateformes depuis de nombreuses années. À mesure que le matériel continue à s'améliorer et que l'architecture des consoles continue à approcher celle des PC, les liens entre toutes les plateformes continueront à se renforcer.
Puisque, de nos jours, tant de joueurs jouent aux mêmes jeux, bon nombre pensent qu'ils devraient pouvoir peupler les mêmes réseaux en ligne. En d'autres termes : les gens devraient pouvoir jouer aux jeux en ligne avec leurs amis, peu importe la plateforme.
Et pourquoi le devraient-ils ? Les langages de script, les bibliothèques de logiciels et les moteurs de jeu ont atteint un tel niveau de développement et de sophistication qu'il est possible de tenir compte et d'optimiser convenablement les détails spécifiques à une plateforme.
Qu'est-ce qui empêche donc le jeu multi-plateformes de devenir une norme dans l'industrie des jeux vidéo ?
Les obstacles se dressant sur le chemin des jeux multi-plateformes
Un culture du jeu malheureusement divisée
Ce n'est un secret pour personne qu'il existe une rivalité entre les plateformes les plus populaires et leurs supporters inconditionnels.
Des termes tels que « PC Master Race », pour race des maîtres sur PC et « Console Peasants », pour paysans sur console (de nombreux joueurs sur PC aiment s'affubler du premier terme alors que le second est une insulte avilissante pour ceux qui jouent sur console) sont régulièrement utilisés sur les forums et les fils Reddit. C'est ironique puisque ces termes ne sont absolument pas PC (politiquement corrects).
Manifestement, peu de joueurs sur PC le pensent de manière néfaste ou offensive, mais il reste ceux qui refuseront catégoriquement d'être impliqués avec des joueurs sur console, jugeant qu'ils sont, ainsi que leurs plateformes, inférieurs à leurs systèmes supérieurs.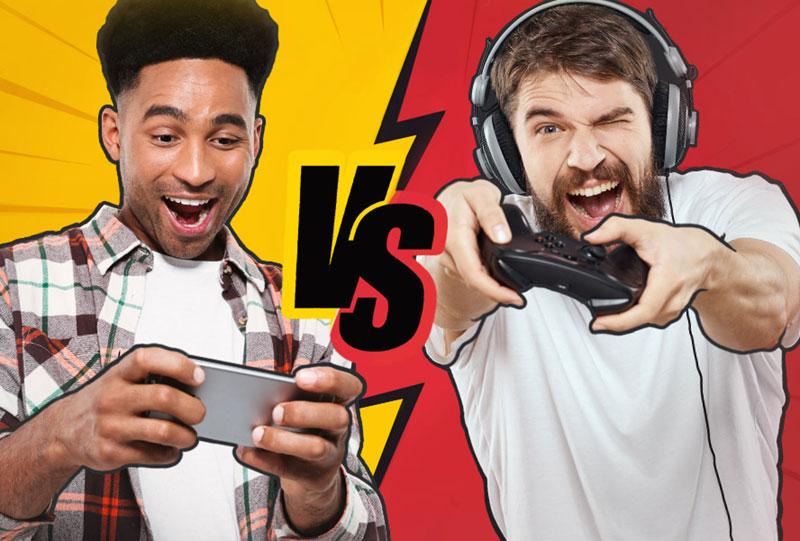 Les adeptes du PC ne sont pas les seuls à avoir ces idées séparatistes. Bon nombre de fanatiques de la PlayStation ou de la Xbox manquent également de respect vis-à-vis de leurs homologues sur PC. Ils trouvent que les joueurs sur PC sont bien trop hardcore, tant au sujet de leur vanité que de leurs performances.
On peut dire la même chose à propos des joueurs « hardcore » qui jouent principalement sur les appareils mobiles. La phrase « sale casual » est souvent utilisée pour dénigrer et traiter avec condescendance les joueurs sur mobile, se rapportant à la manière dont la maîtrise de la plupart des jeux sur mobile nécessite peu de compétences.
Un tel clivage culturel peut entraver les efforts d'union des jeux multi-plateformes. Il existe des personnes qui ne veulent simplement pas ouvrir les frontières entre leurs domaines ni partager un match avec d'autres joueurs qui, selon eux, jouent sur des plateformes inférieures.
Limites techniques
Ceci est un point plus pratique et n'a rien à voir avec les jeux ou les joueurs.
Il existe bien entendu de nombreuses différences entre une combinaison souris-clavier et une manette et, dans de nombreux cas, associer des schémas de contrôle si différents n'a aucun sens.
Dans le cas des jeux de tir à la première personne, une souris et un clavier offrent un avantage par rapport à une manette. Une souris offre un niveau de sensibilité et de précision bien supérieur à un stick analogique et bon nombre de joueurs sur console ne pourraient simplement pas tenir le choc.
Bien entendu, des aides à la visée dans les jeux FPS, par exemple une visée assistée, sont mises en place par les promoteurs du jeu de plateforme croisée, mais même ceci ne résout pas le problème. Cela ouvre la porte aux accusations de tricheries par des joueurs mécontents qui ont « clairement tiré en premier ».
Il y a ensuite des limites de serveur causées par les capacités du matériel. Par exemple, une version PlayStation 4 d'un jeu bride le nombre de gens pouvant rejoindre un match en ligne, empêchant donc toute compatibilité multi-plateformes.
Enfin, les joueurs sur console ne disposeront pas de fréquences d'images aussi élevées ni de performances générales aussi rapides que les ordinateurs les plus haut de gamme. Ceci donne certainement un avantage significatif aux joueurs sur PC, en cela que leurs jeux fonctionnent plus rapidement et de manière plus fluide.
Le niveau de coopération supérieur
En dépit de ces limites, sur lesquelles les partisans du jeu de plateforme croisée travaillent en permanence, de nombreuses personnes veulent, éperdument, jouer à leurs jeux préférés avec leurs amis sur différentes plateformes.
Il fut un temps où l'écran partagé était l'outil préféré pour le jeu multijoueurs sur console, avant l'avènement des lignes internet à haute vitesse. Même si nous voyons de nouveaux niveaux incroyables de jeu en ligne, trop de gens sont nostalgiques de l'interaction physique d'antan.
Pouvoir jouer à quelque chose comme Sea of Thieves avec un ami ou un membre de la famille, dans la même pièce, avec une personne jouant sur PC et l'autre sur Xbox One, ravivera ce sentiment de camaraderie.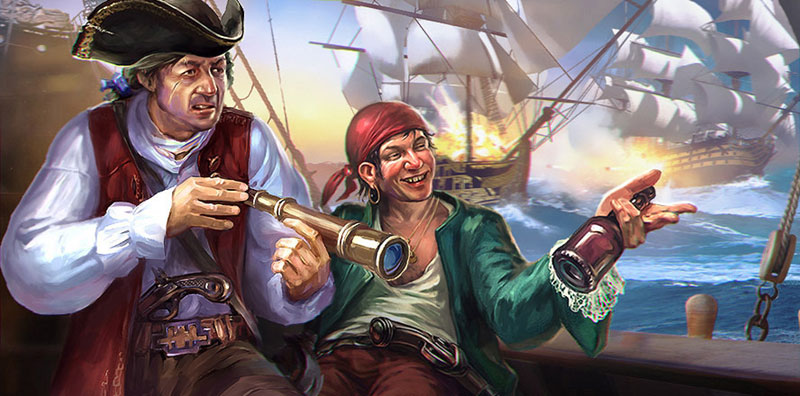 Les gens veulent jouer ensemble et les élitistes résistants sont rares par rapport à la majorité des individus bienveillants qui adoreraient tester leur force de caractère contre des joueurs jouant sur d'autres systèmes.
Il existe de nombreux jeux en coopération auxquels les gens voudraient jouer ensemble, mais qui ne le peuvent pas à cause d'un manque de compatibilité multi-plateformes. Lorsqu'il est question des meilleurs jeux en ligne auxquels jouer avec ses amis, il est vraiment dommage de ne pas pouvoir réunir les joueurs à cause de limites techniques.
Pour de nombreuses personnes, ce besoin est ce qui poussera les développeurs à dépasser les inconvénients mentionnés. À mesure que les consoles gagnent en puissance et que les manettes deviennent plus sophistiquées, nous verrons bientôt de futures plateformes, par exemple la Xbox Two et la PlayStation 5, être de force égale avec les PC haut de gamme.
Ce rapport de force et ce potentiel conduiront finalement au nivellement du terrain de jeu, nécessaire pour que les jeux multi-plateformes touchent les masses. Une fois que les joueurs, sur différents systèmes, pourront interagir librement, les murs entre PC, console et mobile s'effondreront peut-être.
Les jeux multijoueurs multi-plateformes rapprochent les gens
Au grand plaisir d'innombrables personnes aux quatre coins du monde, Sea of Thieves est un des meilleurs exemples récents de jeu multi-plateformes. Ce jeu épique de piraterie de Rare permet aux joueurs sur PC Windows 10, Xbox One et Xbox One X de vivre ensemble leurs aventures.
À la mi-2016, le chef de la conception sur PC de Rare, Ted Timmins, et le producteur exécutif Joe Neate annonçaient, enthousiastes, dans une vidéo discutant des fonctionnalités de Sea of Thieves, que le multi-plateformes serait effectivement une fonctionnalité de leur MMO pour fiers-à-bras à venir.
Manifestement, depuis lors, une telle promesse est quelque chose qui intéressait sincèrement de nombreux joueurs, espérant que ce jeu apporterait une expérience multi-plateformes stable et équilibrée qui révolutionnerait cette fonctionnalité innovante.
D'après un article à propos du multi-plateformes sur le site web de Sea of Thieves officiel, les développeurs se sont demandé : « pourquoi devrions-nous isoler les joueurs d'emblée » ?
C'est une question importante. Il n'existe aucune bonne raison de diviser la communauté de jeu, particulièrement avec la nouvelle initiative de Microsoft Play Anywhere (Joue n'importe où). Cette étape réellement merveilleuse vis-à-vis de l'union de la communauté de jeu te permet de jouer à tous les jeux compatibles avec la Xbox One sur n'importe quel PC Windows 10 (et vice-versa).
Les joueurs ont rapporté que l'expérience multi-plateformes de Sea of Thieves leur donne l'impression qu'ils jouent sur le même appareil. Un telle interaction sans frontières a brisé les murs entre Xbox One et PC, au moins pendant que tu joues au jeu.
Les développeurs de jeux ont également compris la puissance du mobile lorsqu'il est question des jeux en ligne multi-plateformes. Il te suffit de jeter un œil au jeu de battle royale extrêmement populaire d'Epic Games, Fortnite. Une grande partie de sa popularité peut être attribuée aux récentes versions du jeu sur iOS et Android qui permettent de jouer en multi-plateformes avec les PC et les consoles.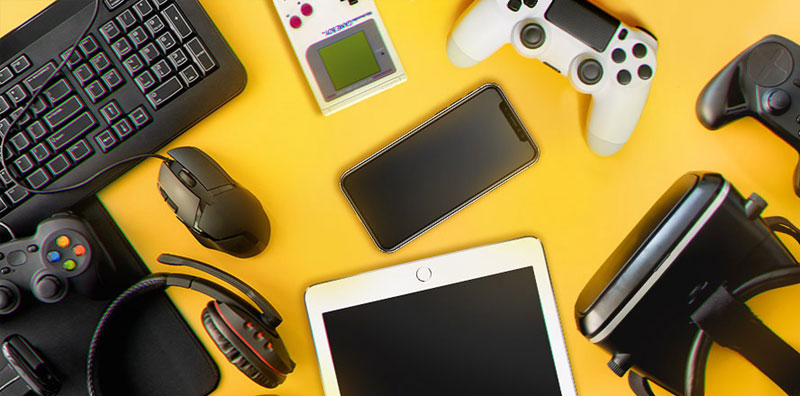 Depuis le 12 mars, les joueurs sur PS4 peuvent jouer avec les joueurs sur Mac, iOS et PC. Les joueurs sur Xbox One peuvent également jouer avec les joueurs sur iOS, Max et PC, mais, à ce stade, les joueurs sur Xbox One et PS4 ne peuvent pas encore s'affronter.
De telles barrières entre PS4 et Xbox One pourraient être surmontées par Epic s'il réussit à contourner les restrictions de la Loi de Metcalfe. Ironiquement, avoir plus d'utilisateurs connectés aux réseaux augmente sa valeur, donc de telles barrières superficielles ne font que restreindre le potentiel du jeu en ligne en général.
Les développeurs travaillent d'arrache-pied pour surmonter de telles restrictions, fournissant une expérience de jeu dépassant presque tous les obstacles au jeu de plateforme croisée et permettant d'offrir une expérience de jeu unique où presque tout le monde peut jouer ensemble.
Pourquoi Sony ne soutient pas le multi-plateformes
Alors que Microsoft fait de son mieux pour aider le jeu multi-plateformes à devenir une réalité au cours de notre vie, son principal adversaire sur le marché de la console n'est pas emballé par l'idée.
En bref, Sony pense que le jeu multi-plateformes ne lui serait pas bénéfique. En fait, une destruction des murs serait financièrement préjudiciable pour les grosses compagnies qui se reposent sur des jeux exclusifs pour vendre leurs consoles. La PlayStation 4 apprécie sa base de fans passionnée et a utilisé ses titres exclusifs populaires pour devenir la plus grosse console de sa génération.
Ce statut royal permet à Sony de recruter énormément de nouveaux joueurs, intéressés par les plus peuplées des arènes multijoueurs sur console. Comme tu le vois désormais, ouvrir ses portes au jeu multi-plateformes réduirait considérablement la domination et l'attrait de la PS4.
De nombreuses personnes considèrent qu'une telle obstination est contraire à l'intérêt des consommateurs et avec la croisade multi-plateformes passionnée, lancée par des entreprises telles qu'Epic Games, gagnant une telle traction, beaucoup pensent que même Sony « capitulera » bientôt et rejoindra les efforts permettant de réunir toutes les communautés de joueurs.
Conclusion
Les jeux récents ont fourni une précieuse contribution au développement et aux progrès des jeux multi-plateformes. Il suffit de quelques titres qui réunissent avec succès plusieurs plateformes, de manière sécurisée et raisonnable, pour convaincre l'industrie du jeu que la fonctionnalité multi-plateformes peut rapidement devenir une aventure fiable, agréable et extrêmement profitable.
Il y a tant à gagner de l'intégration multi-plateformes et bon nombre d'entreprises de premier plan le savent déjà. Les limites techniques seront surmontées et un royaume équilibré et juste de jeu unifié sera atteint grâce à la coopération.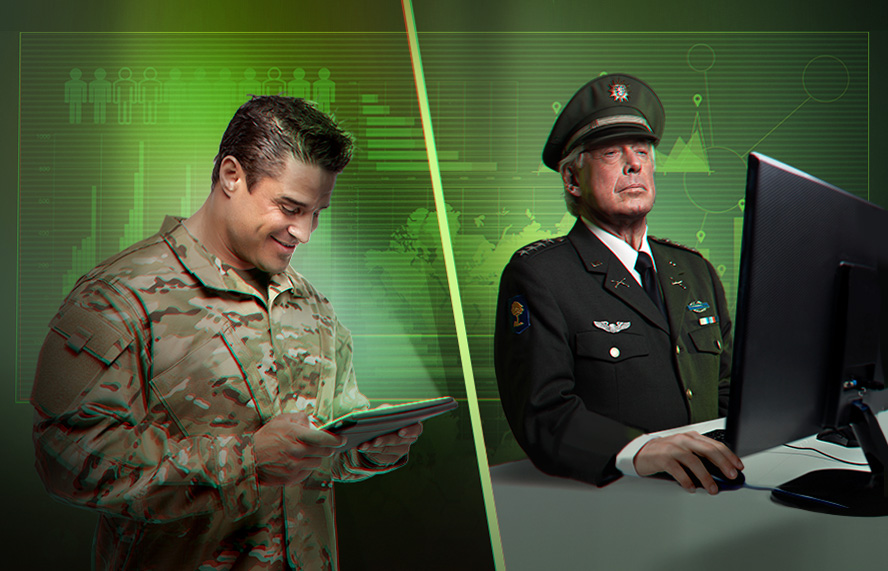 Ce ne sont pas simplement des joueurs pouvant jouer ensemble sur différentes plateformes ; c'est un nouveau niveau de coopération entre les géants de l'industrie du jeu. Les esprits les plus brillants et les plus talentueux du développement et de la direction de jeu travailleront ensemble pour la première fois.
Si les choses continuent ainsi, avec l'enthousiasme de Microsoft et Sony rejoignant la marche du progrès, nous allons voir une renaissance du jeu, au cours de laquelle les divisions techniques et culturelles, ainsi que les limites entre plateformes, commenceront à s'évaporer.
Nous verrons une norme de jeu que nous jugions impossible, où des systèmes ingénieux destinés à des expériences multijoueurs auront été réorganisés pour atteindre des niveaux incroyables. Réfléchir à tout ceci est très exaltant et il nous reste à attendre la suite des événements pour voir ce que nous réserve le secteur du jeu.
Raid: Shadow Legends
Récupère + de 400 Champions et décroche la gloire