Les jeux de film MMO profitent-ils du succès des franchises existantes ?

Tu es certainement déjà tombé sur des jeux MMO inspiré de films, de livres, de mangas ou d'autres jeux vidéo. Peut-être même par hasard en surfant sur internet.


SUR PC ET MOBILE
Aujourd'hui, beaucoup de ces jeux de film ne sont plus ce qu'ils étaient. Il y en a même beaucoup qui n'ont jamais atteint leur plein potentiel avant de disparaître. L'adaptation d'une franchise aussi réussie que One Piece, Harry Potter ou Game of Thrones, par exemple, devrait logiquement garantir la production de jeux de film avec un grand nombre de joueurs actifs et, par conséquent, un succès presque immédiat.
Malheureusement, la réalité des jeux de films et de livres est bien différente. Jeff Strain, cofondateur d'ArenaNet, explique que les franchises existantes et les MMO ne font pas nécessairement bon ménage. Cette affirmation ne repose pas seulement sur son analyse personnelle mais fait écho à la réalité : les jeux de film ne cartonnent pas toujours.
Après les échecs fracassants de jeux comme Matrix Online ou FFXIV, examinons l'impact des franchises sur l'univers en constante évolution des MMORPG.
Pourquoi les jeux de films et de livres sont-ils si captivants ?
Il y a une énorme quantité de MMORPG inspirés de films, séries, livres, BD, voire même d'autres jeux vidéo.
Ce développement massif des jeux de franchises révèle un profond manque d'originalité de la part des studios de développement et des producteurs, mais d'autres raisons expliquent ce phénomène.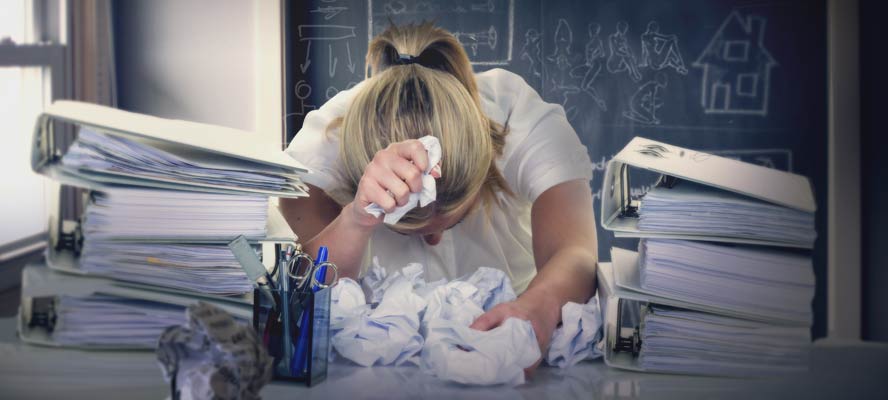 Commençons à analyser ces raisons avec le jeu adapté d'un livre, World of Warcraft.
Nous sommes en 1984 et Warcraft : Orcs & Humans vient de sortir. L'année suivante, la presse spécialisée fait les éloges du jeu de Blizzard. La version MacOS remporte même des prix au CES (Consumer Electronics Show) de 1995 et à l'Academy of Interactive Arts and Sciences.
Le jeu avait largement contribué au succès des jeux RTS, tout comme des titres tels que Command & Conquer. Mais personne n'y avait vu le futur des jeux vidéo.
La raison est simple : d'autres jeux plus populaires comme Doom II, UFO Unknown et System Shock ont enregistré de meilleurs chiffres de vente. Doom II s'est vendu à 1,8 million d'exemplaires à lui seul en 1999.
À l'époque, le marché des jeux vidéo était encore dominé par des noms comme Nintendo, et la PlayStation de Sony venait de sortir au Japon.
Cependant, il suffit de lire quelques études et ouvrages sur les jeux vidéo pour comprendre l'influence de Warcraft sur le développement des jeux de films et de livres et sur l'industrie du jeu vidéo en général.
Au cours des dix années suivantes, quelques nouvelles extensions et titres de la franchise Warcraft ont été publiés, comme Warcraft III : Reign of Chaos en 2002. Là encore, le jeu a connu un énorme succès, mais il n'a pas réussi à monter sur le podium, y compris à l'intérieur de son propre genre. Par conséquent, Warcraft n'a pas réussi à renverser l'équilibre des forces de l'époque.
En 2005, Blizzard annonce la sortie de World of Warcraft. Loin d'être le premier MMORPG, son succès ne pouvait pas être attribué à son aspect novateur. Malgré cela, en quelques années seulement, World of Warcraft est passé d'un simple jeu vidéo à un succès mondial.
En 2010, le jeu atteint 12 millions d'utilisateurs actifs avec l'extension Cataclysm.
Les analystes et les joueurs se sont demandés ce qui avait fait de ce jeu un tel succès. Contrairement à d'autres jeux MMO de l'époque, WoW disposait déjà d'une base de joueurs très importante. Ainsi, la transition vers une plateforme web s'est faite sans heurts.
WoW n'est pas le seul exemple d'un tel phénomène, mais il en est le meilleur représentant. Depuis lors, WoW est devenu le Saint Graal du développement des MMO.
Pour réussir auprès d'un public bien établi, un jeu vidéo doit surfer au maximum sur l'engouement qu'un tel public éprouve déjà pour une franchise. C'est la garantie d'un succès immédiat et durable des jeux de films, de livres, de BD, etc.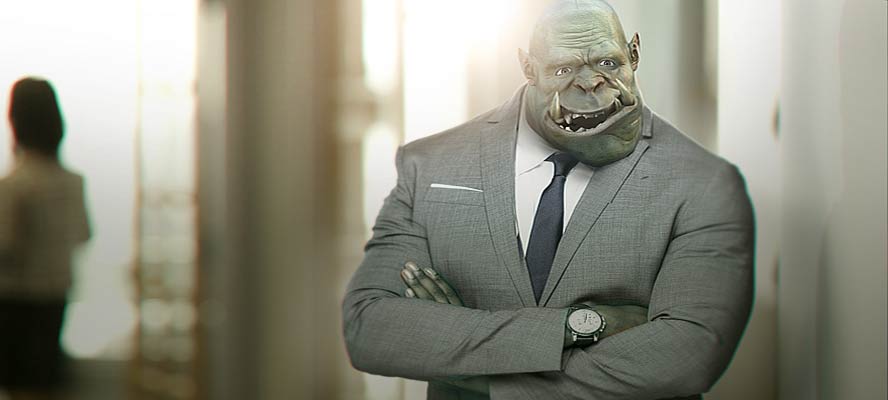 Le format-type de la franchise digne d'un MMO
Tout le monde veut connaître les ingrédients du succès d'une franchise. Pour identifier leur potentiel pour les jeux de films, de livres ou de BD à succès, il faut se poser les questions suivantes :
Quels sont leurs éléments structurels et narratifs ?
En quoi le transfert d'un film/livre/BD vers un MMORPG est-il intéressant pour les développeurs ? Son histoire ?L'univers dans lequel se déroule cette histoire ? L'inclusion de personnages fascinants ou d'adversaires au potential inexploité ?
Voici les quatre facteurs qui composent une franchise pouvant s'adapter idéalement au format MMO :
Le public
Une histoire pleine d'action
Un combat de grande envergure
Des dénouements qui laissent la porte ouverte
Le public
De toute évidence, pour adapter une franchise au format MMO, celle-ci doit être captivante. Il n'y a pas de meilleure façon de mesurer le succès d'une franchise qu'au travers de son public.
Le film, le livre ou le jeu vidéo qui sera adapté sous ce format doit avoir été vendu à plusieurs centaines de millions d'exemplaires ; de tels chiffres prouvent qu'il s'agit bien de blockbusters. On parle de centaines de millions d'exemplaires, et non de dizaines de millions, car seule une proportion de gamers se trouvent au sein de ce large public.
La capacité de la franchise Star Wars à attirer régulièrement des millions de spectateurs dans les salles de cinéma en est un bon exemple.
Le genre du film (science-fiction) et sa base de fans (majoritairement masculine) signifie qu'une bonne partie du public aime aussi les jeux vidéo. C'est pourquoi un producteur investira dans cette franchise prendra très peu de risques, sachant que des millions de personnes seront intéressées.
Une histoire pleine d'action
Ce concept est facile à comprendre : l'histoire doit être davantage marquée par l'action et les voyages épiques que par des préoccupations et des prouesses purement intellectuelles.
En ce sens, les histoires épiques et fantastiques comme Le Seigneur des Anneaux (qui, soit dit en passant, est devenu un MMO), les histoires de super-héros ou les mangas japonais, en particulier les Shônen, sont vraiment idéales.
Cependant, même certaines franchises de livres ou de films très populaires manquent parfois d'assez action pour en faire des jeux qui attirent et ne déçoivent pas leurs fans.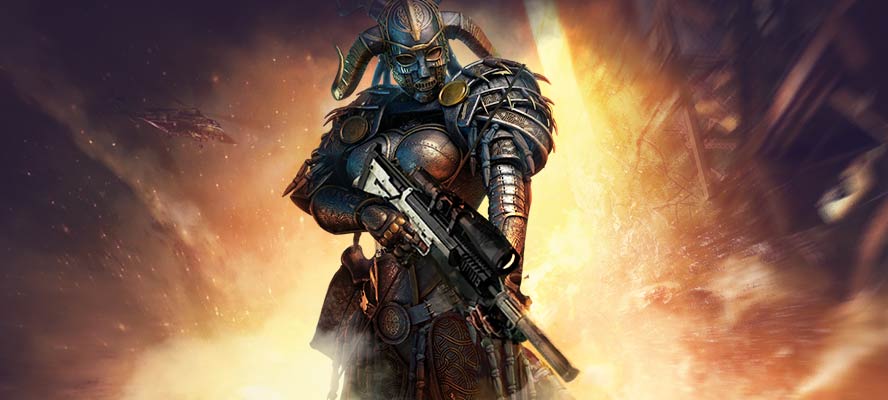 Prenons l'exemple des histoires de Sherlock Holmes et de leurs diverses adaptations. Bien qu'il y ait des moments d'action, l'histoire tourne autour de l'intelligence impressionnante des personnages. Cela rend peu probable la sortie d'un MMO vraiment captivant.
Un combat de grande envergure
Avec une histoire riche en action d'une part, et un univers intéressant et inexploré d'autre part, il manque encore un élément essentiel : le combat. Quels obstacles faut-il surmonter pour que le protagoniste réussisse dans sa mission ?
On retrouve souvent cette question dans les films, les livres ou les BD où le héros se confronte à une mission ou à un dilemme d'envergure.
Au lieu de s'attacher aux réussites personnelles, comme dans Limitless et Karate Kid, où l'échec n'a aucun impact sur le reste du monde, on considèrera plutôt l'impact à l'échelle mondiale, à l'image d'un film comme Avatar : le sort de l'humanité entière est entre tes mains ! L'impact des jeux de films est bien plus grand lorsqu'il y a une mission épique à accomplir.
Une fois le MMO créé, il faut que les joueurs sentent qu'ils participent à un combat bien plus grand qu'eux. Même dans un MOBA (Multiplayer Online Battle Arena), les jeux de films tournent autour d'un combat d'envergure toujours présent dans l'histoire proposée aux joueurs.
Des dénouements qui laissent la porte ouverte
Voici un des facteurs les plus complexes lors de la création de jeux de films et de livres. Il est important, mais il n'est pas toujours indispensable pour adapter une franchise à un MMO.
Les contes de fées sont un exemple parfait de ce principe. Dans une histoire comme Blanche-Neige ou Raiponce, les problèmes rencontrés par les personnages principaux sont résolus à la fin. Bien sûr, des manières simples de relancer l'histoire existent, mais cela nécessite généralement l'introduction de nouveaux adversaires.
En revanche, dans une histoire comme Harry Potter, la menace que le personnage principal doit surmonter est présente tout au long de l'histoire, même si de nouveaux adversaires peuvent apparaître en cours de route. L'univers de l'histoire est propice à l'émergence de nouveaux rivaux et de nouvelles menaces.
Cet univers, avec sa fin relativement ouverte, se prête mieux à une adaptation MMO. De cette façon, les joueurs maintiennent un lien entre les personnages qu'ils aiment et les avatars qu'ils utilisent dans les mondes virtuels.
Un contenu accessible à tous
Enfin, la franchise doit proposer un contenu adapté à tous, sans faire de discrimination entre les types de spectateurs ou de joueurs.
C'est la principale raison pour laquelle des franchises comme 50 Nuances de Grey ou Alien ne deviendront pas des MMO de sitôt. Les jeux de film de ce type dérangeraient trop de monde.
Quand les MMO imitent le cinéma : les jeux de films
Parmi les franchises qui ont été transformées en MMO, on doit s'intéresser aux jeux de films à succès.
On ne peut pas faire une analyse complète des sans parler notamment de titres comme Star Wars, The Matrix ou Star Trek. Bien qu'il s'agisse d'énormes superproductions, les MMO basés sur ces films n'ont pas été très populaires.
The Matrix Online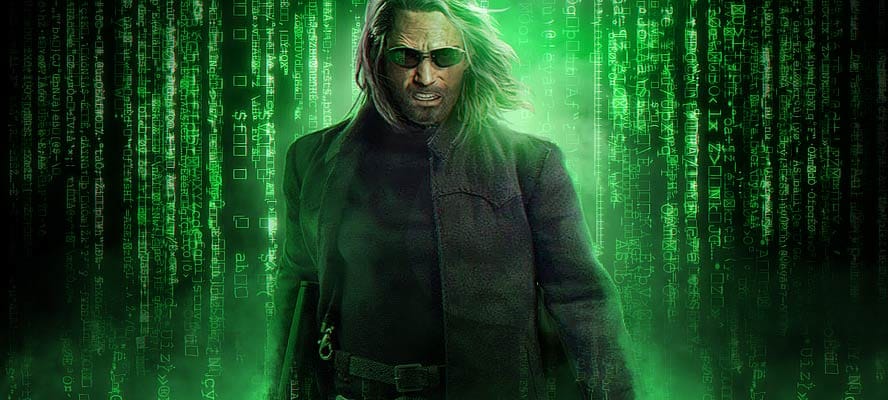 The Matrix Online (MxO) a été développé par Monolith Studios et publié en 2005 par Warner Bros. Interactive Entertainment.
Ce jeu ambitieux aspirait à un succès immense, et tous les moyens ont été mis pour y parvenir. Non seulement l'univers proposé aux joueurs était très populaire, mais il y avait toute une infrastructure en place pour répondre à leurs besoins et résoudre leurs problèmes.
On a choisi un modèle sandbox où les joueurs interagissaient librement avec une équipe chargée de donner vie aux personnages principaux comme Morpheus. Ils recevaient aussi des conseils ou des leçons pour progresser. Malgré ces ressources et l'une des intrigues les plus intéressantes de l'histoire moderne des MMO, MxO s'est arrêté quatre ans seulement après sa sortie. Le problème avec MxO venait en partie de sa nature même.
Le jeu plonge les joueurs dans les événements qui se déroulent immédiatement après la fin du dernier film. Les développeurs ont créé plusieurs personnages véritablement actifs dans jeu, au lieu de quelques PNJ (personnages non joueurs). Et pour leur donner de la substance, ils devaient constamment créer de nouvelles intrigues. C'était un travail de titan.
Au lieu d'être une succession d'étapes (vaincre un chef, terminer un donjon, etc.), les missions de MxO se composaient d'événements uniques auxquels tous les joueurs pouvaient participer.
Même si ce concept était intéressant, c'était mission presque impossible de le maintenir pour l'équipe créative qui devait produire continuellement du contenu sans jamais perdre de vue les codes et les modèles de l'univers de Matrix. Cela dit, malgré sa courte vie, le jeu a fait forte impression. Cela se voit clairement par le fait que certaines personnes tentent encore de le faire revivre.
Star Trek Online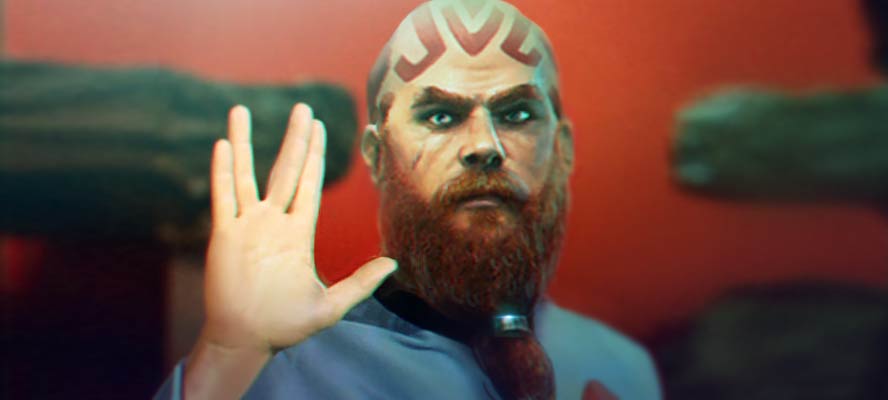 Le jeu est sorti en 2010 pour profiter de l'intérêt croissant pour la franchise. Développé et publié par Cryptic Studios, le jeu se voulait une immersion totale dans l'univers infini de Star Trek. Avec le recul, on constate que les développeurs ont visé trop haut.
Le jeu propose un ensemble de missions répétitives. Tu ne peux pas explorer les planètes sur lesquelles tu atterris. Ni les séquences dans l'espace, ni les jeux de tir à la troisième personne (TPS) n'offrent une réelle immersion. Cependant, au-delà de ces inconvénients, les graphismes du jeu sont certainement parmi les meilleurs jamais créés pour des jeux de films et de séries.
Une fois de plus, la connexion entre le jeu et la franchise a suscité l'intérêt des joueurs. En 2013, le projet comptait deux millions d'utilisateurs actifs, avec des pics allant jusqu'à 4 000 joueurs actifs à la fois. Mais dès que les joueurs ont réalisé la grande différence entre l'idée qu'ils se faisaient du jeu et le contenu réellement proposé, le trafic a chuté. Voilà une démonstration de plus que l'immense succès d'une franchise n'induit pas nécessairement celui de jeux de films qui en sont directement inspirés.
A ce jour, le pic de STO gravite autour de 1 900 de joueurs actifs en ligne en même temps.
Star Wars MMO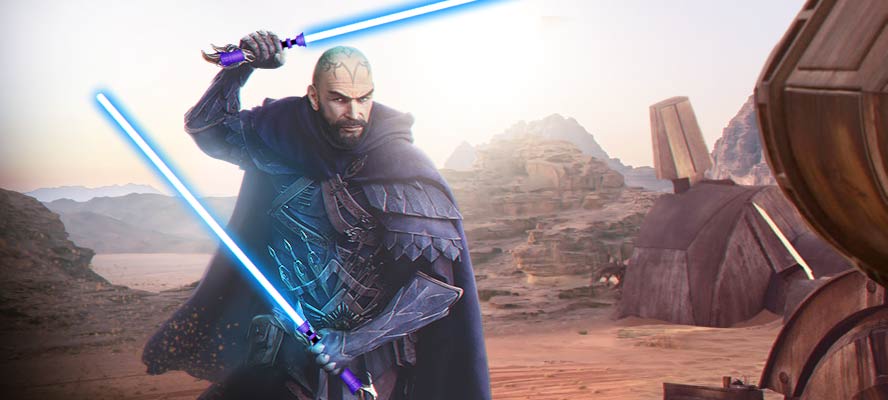 Lorsque l'on parle de Star Wars et de jeux vidéo, l'adaptation MMO qui vient immédiatement à l'esprit est SWTOR (Star Wars : The Old Republic). Il en existe d'autres, mais moins populaires, comme Star Wars Galaxies et Clone Wars Adventures.
Contrairement à Matrix, qui intégrait des personnages célèbres de la franchise, Star Wars a choisi une approche similaire à celle de Star Trek. La différence réside dans la composition des univers eux-mêmes.
Bien que l'univers de Star Trek soit riche et dynamique, le choix d'un style sandbox pour le jeu a nui à son aspect immersif. En revanche, Star Wars offre une expérience basée sur un parc à thème.
Tout le monde est d'accord sur un point : l'histoire de SWTOR est vraiment immersive et captivante. Mais aucun des personnages du film n'est réellement présent. Seuls les fans les plus fidèles, qui connaissent les BD et les livres, reconnaîtront certains noms et histoires qui sont présentés 4 000 ans avant les évènements des films.
Et c'est là que se situe le cœur du problème : en décidant de baser un MMO sur une franchise préexistante, on court le risque de ne pas répondre aux attentes déjà fortes du public. Un public qui a déjà des idées arrêtées sur ce qui devrait se produire et ce à quoi le jeu devrait ressembler. Et les jeux de films, tout comme les films basés sur des livres, ont de fortes chances de décevoir leurs fans.
Il va sans dire qu'il est impossible de satisfaire tout le monde et que, par conséquent, les développeurs ont clairement pris le risque de s'aliéner leur public dès le départ. La clé ici est de rendre le jeu aussi fidèle que possible à l'univers du film, du livre ou du manga sans essayer de dicter l'avenir des personnages ou des lieux et événements auxquels les fans sont déjà attachés.
Il en va de même pour les MMO inspirés de jeux qui existent déjà. Lorsqu'il y a une certaine continuité dans le développement, par exemple avec The Elder Scrolls et The Elder Scrolls Online, tu es prêt à accepter les changements et à explorer les nouveautés.
Mais même dans ces scénarios, une mauvaise exécution peut conduire à des résultats désastreux. Le jeu Final Fantasy XIV de Square Enix en est un parfait exemple.
FFXIV est devenu une étude de cas sur l'engagement des joueurs dans l'industrie des MMORPG. Après l'échec de la première version, Square Enix s'est remis en question. L'éditeur a évalué les performances du jeu en comparant les objectifs fixés avec les résultats obtenus.
L'éditeur japonais a rapidement identifié la clé du problème, ce qui lui a permis de fixer des objectifs plus réalistes. Alors que le premier FFXIV mettait davantage l'accent sur les effets graphiques que sur les mécanismes de jeu, le nouveau FFXIV : A Realm Reborn met le joueur au premier plan.
Cette nouvelle version en ligne de Final Fantasy a connu un énorme succès. En acceptant de casser les codes de la franchise en ligne et d'affiner le gameplay du MMO, Square Enix a remonté la pente et récupéré tout le travail et les ressources investis dans la version précédente.
Les limites du projet
Développer un MMO basé sur une franchise existante est une méthode 100% efficace pour attirer un public déjà acquis. Cependant, on aurait tort de penser que c'es la voie assurée vers le succès, car l'équipe créative devra satisfaire les aspirations irrationnelles des fans, ce qui n'est pas une mince affaire.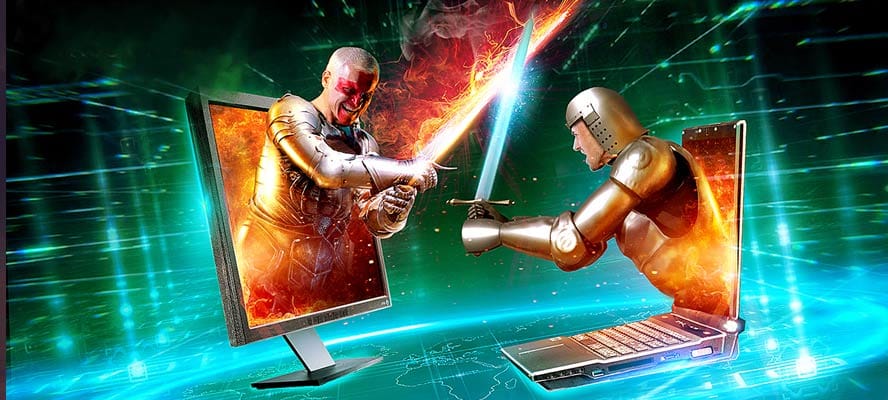 Si, par hasard, les développeurs choisissent un monde en sandbox pour leurs jeux de films ou de livres, ils devront s'assurer que l'histoire et l'univers de la franchise choisie peuvent s'adapter facilement à ce format.
Aucune franchise ne fait exception à la règle - ni les livres, ni les BD, ni les mangas, ni les films, ni les jeux vidéo déjà établis. S'appuyer sur cette approche représente un risque inhérent que les producteurs et les développeurs de jeux de films et de livres devront étudier en profondeur.
Un autre problème pour tout studio de développement intéressé par une franchise existante est la question des droits intellectuels. Le développeur ou le producteur a une liberté absolue sur son jeu, mais lorsque le jeu en question est une adaptation, les droits dérivés n'appartiennent pas nécessairement au développeur, mais peut-être à l'auteur ou au producteur de la franchise.
Par conséquent, nombreux sont les films ou les mangas qui pourraient devenir d'excellents MMO, même en format sandbox, mais qui ne sortiront pas de sitôt.
Cela ne veut pas dire que cette tendance doit être oubliée, bien au contraire ! L'intérêt d'un MMO basé sur une franchise, comme les jeux sur les films, est d'offrir une immersion aux facettes multiples qui va au-delà de ton expérience originale.
Mais sans la volonté de sacrifier d'énormes ressources et de développer un univers de jeu basé fidèlement sur une franchise existante, les projets de jeux de films ou de livres ne seront pas forcément menés à bien.
Quels films de gamers aimerais-tu voir sous forme de jeux vidéo ? Y a-t-il un univers dans lequel tu aimerais te plonger sous un format MMO ? Partage cet article avec tes amis afin qu'ils puissent découvrir le monde des jeux de films, de livres et de BD célèbres !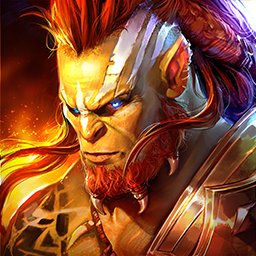 Raid: Shadow Legends
Récupère + de 400 Champions et décroche la gloire