Jeux AAA et micro-transactions

Le modèle freemium, free-to-play mais pay-to-win (P2W, soit joue gratuitement, mais paie pour gagner), existe depuis très longtemps et sa réussite sur mobile est énorme. Ça fonctionne, tout simplement.
Paradoxalement, ces jeux font partie des jeux les plus lucratifs et les plus rentables sur le marché.
C'est logique : tu joues gratuitement au jeu et le développeur reçoit de l'argent si tu décides d'investir à l'aide des micro-transactions. Tout le monde y trouve son compte.
Toutefois, les grosses entreprises et les développeurs de jeux AAA ne veulent pas être laissés pour compte et commencent à profiter de plus en plus de ce modèle. C'est à la fois un flux de revenus tentant et une manière de conserver les jeux multijoueurs pertinents pendant des années. Plus d'argent qui rentre signifie que les développeurs peuvent continuer à fournir du nouveau contenu.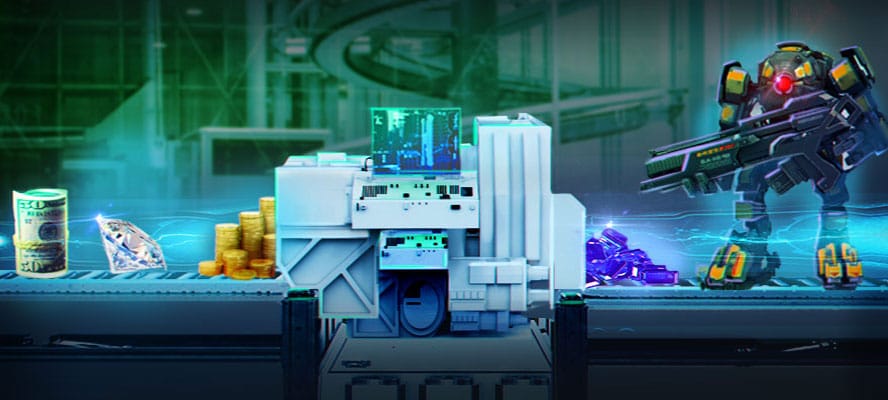 Des jeux tels que Star Wars Battlefront 2, Evolve et NBA 2K18 utilisent ce modèle, mais à leur propre manière AAA.
Le problème avec les jeux AAA qui incluent des micro-transactions est évident : tu achètes le jeu au prix fort, mais tu dois ensuite payer si tu veux aller de l'avant et jouer dans la cour des grands. Naturellement, c'est surtout un problème dans les jeux multijoueurs compétitifs, même si nous commençons à voir des jeux solo avec des boîtes de butin et d'autres achats en jeu.
Les développeurs AAA deviennent-ils trop gourmands en développant ces modèles P2W premium ? Cela aura-t-il un impact négatif et durable sur l'industrie des jeux ? L'industrie du mobile s'adaptera-t-elle à cette nouvelle mode du modèle freemium ?
Peut-être. Peut-être pas. Comme tu le sais, chaque pièce possède deux faces.
Star Wars Battlefront 2 : début de la controverse
Une grande partie de la controverse autour des boîtes de butin et des micro-transactions dans les jeux premium est née avec le nouveau système d'EA présenté dans Battlefront 2.
Le jeu te demande, en gros, d'acheter des coffres de butin pour obtenir des choses qui, pour beaucoup, devraient être incluses dans le prix du jeu, soit 60 $ ; par exemple la possibilité de faire gagner des niveaux à ton personnage.
(Assez curieusement, les joueurs ont commencé à utiliser des élastiques sur leurs contrôleurs pour contourner le système ridiculement complexe.)
Tu achètes ces coffres de butin et tu obtiens des Cartes des Étoiles aléatoires. Ces cartes sont utilisées pour faire gagner des niveaux aux statistiques et aux compétences de ton personnage. Parce qu'elles sont aléatoires, tu peux en acheter une tonne et n'obtenir presque aucune amélioration.
Quelques heures après le début de la bêta de Battlefront 2, les joueurs ont commencé à exprimer leur colère et à dénoncer le fait qu'ils devaient dépenser toujours plus d'argent pour pouvoir progresser de manière significative. Et ils l'ont exprimé haut et fort.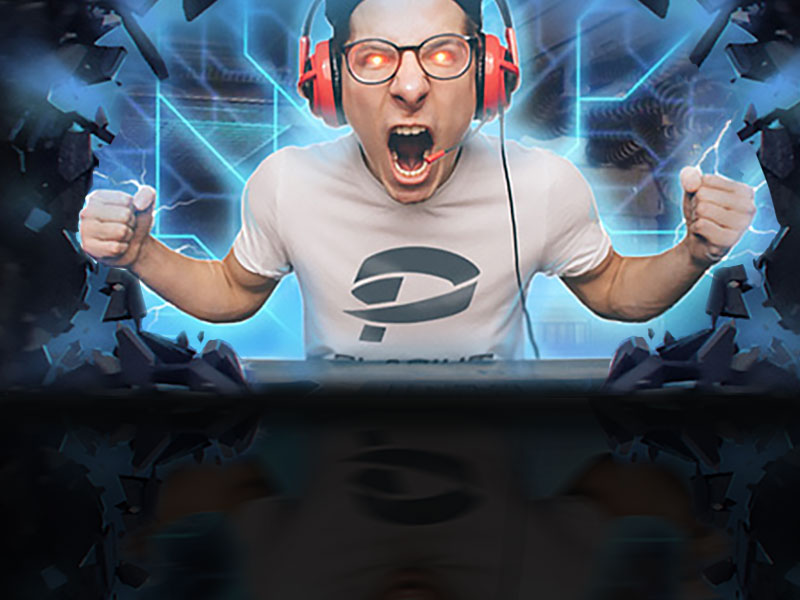 Sur la page Reddit de Star Wars Battlefront 2, un utilisateur a exprimé sa frustration après avoir profité d'une des options de micro-transactions, achetant 12 000 Cristaux pour 80 $ (avec une remise EA Access de 10 %). Ce que le joueur ne savait pas, c'est que les Cristaux ne pouvaient pas être utilisés pour acheter les divers personnages héros, qui ne sont disponibles qu'en échange de Crédits. Cet utilisateur voulait débloquer Darth Vader, qui, à ce moment-là, coûtait 60 000 crédits.
Dans le même fil de discussion, un porte-parole d'EA a répondu au message, déclarant ce qui suit :
« L'intention est de donner un sentiment de fierté et d'accomplissement au joueur lorsqu'il débloque les différents héros.
En ce qui concerne le prix, nous avons choisi des valeurs initiales basées sur les données de l'Open Beta et d'autres ajustements réalisés sur les récompenses jalons avant le lancement. Entre autres choses, nous avons regardé les taux de gain de crédits moyens, par joueur et par jour, et nous réaliserons des ajustements constants pour nous assurer que les joueurs relèvent des défis captivants, gratifiants et, bien entendu, réalisables en jouant au jeu. »
Cette réponse est vite devenue le commentaire le plus mal aimé dans l'histoire de Reddit, avec plus de 675 000 votes négatifs.
S'ils ne peuvent pas s'offrir des tas de coffres de butin, les joueurs se demandent, inquiets, s'ils devront passer beaucoup de temps (des centaines d'heures) à grinder en jeu juste pour rester au contact des joueurs fortunés qui peuvent payer les micro-transactions. Même si tu achètes ces boîtes et que tu n'as pas de chance avec tes Cartes à Étoiles, tu pourrais te retrouver à la traîne lorsque tu affrontes des joueurs ayant de bien meilleures statistiques que toi. Dans des jeux compétitifs, c'est un énorme désavantage, très injuste.
En bref, les joueurs soutiennent qu'ils ne devraient pas avoir à payer pour gagner des niveaux. Beaucoup estiment que le prix de 60 $ devrait débloquer le jeu entier, comme c'était le cas dans le passé.
Examinons les deux côtés.
Les arguments en faveur des micro-transactions dans les jeux AAA
Malgré la colère autour du modèle P2W, de bonnes choses peuvent en ressortir.
Par exemple, les micro-transactions baissent la barrière d'entrée pour les nouveaux éditeurs et les développeurs indépendants, qui créent des jeux et peuvent pénétrer un marché déjà très saturé.
Les coûts de développement et de marketing d'un jeu ont énormément augmenté au cours des 20 dernières années. Les salaires des développeurs augmentent, le coût des loyers également, et il faut plus de gens que jamais auparavant pour développer ces jeux. Dans le même temps, le prix des jeux est resté à 60 $ pour un jeu moyen depuis 2005 ! Les développeurs ont donc besoin d'autres manières de gagner de l'argent.
Cela signifie que les jeux en tant que service permettent à l'éditeur de continuer à générer des revenus pour un jeu. Et s'ils réussissent à faire ça, ils peuvent continuer à payer leurs développeurs pour mettre le jeu à jour en permanence et ajouter du nouveau contenu.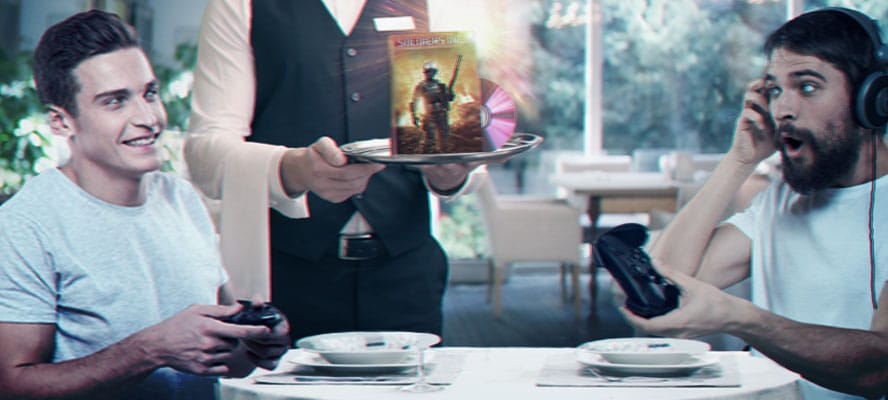 Enfin, avoir des micro-transactions dans les jeux AAA permet aux joueurs ayant moins de temps pour jouer de rester compétitifs. Même si tu n'as pas 20 heures par semaine pour jouer à un jeu, tu peux dépenser un peu d'argent pour rattraper ceux qui ont le temps et jouer à armes égales avec les joueurs les plus acharnés.
Toutefois, la population de joueurs offre également des contre-arguments puissants au modèle pay-to-win.
Les arguments contre les micro-transactions dans les jeux AAA
Les joueurs sont des gens passionnés et cette passion ressurgit dès que les développeurs d'un jeu font quelque chose qu'ils n'aiment pas.
Naturellement, la controverse BF2 a lancé, eh bien, des tas d'autres controverses. Les gens ont partagé leurs sentiments à ce sujet. Voici ce qu'ils ont dit.
Les micro-transactions peuvent empêcher certaines personnes de jouer au jeu. Si tu n'as pas des dizaines d'heures à consacrer à un jeu et que tu ne peux pas te permettre de payer pour gagner et rester compétitif, tu es bloqué. Soit tu n'y joues pas du tout, soit tu joues, mais tu ne pourras jamais profiter de l'expérience complète.
Bien entendu, il faut, dans de nombreux jeux, « grinder » pour obtenir un meilleur équipement et atteindre des niveaux plus élevés. Souviens-toi de la version originale de World of Warcraft : il fallait au joueur moyen plus de 10 jours (un total de 240 heures) de jeu réel pour atteindre le niveau maximum, généralement sur une durée de plusieurs mois.
Le problème survient lorsque tu joues avec des joueurs qui ont décidé de dépenser de l'argent pour des achats en jeu et qui sont désormais à des niveaux plus élevés que le tien. Ton expérience de jeu devient immédiatement pire que celle de quiconque ayant dépensé de l'argent.
De nouveau, ceci n'était pas un problème si tu n'avais pas déjà dépensé 60 $ pour obtenir le jeu. Tu dois maintenant payer encore plus, simplement pour avoir une expérience de jeu équitable.
Deuxièmement, tous les objets payés en jeu ne sont pas cosmétiques. Les DLC (pour downloadable content, soit les contenus téléchargeables) cosmétiques ne donnent pas d'avantage intrinsèque au joueur qui les utilise. Ils sont là uniquement pour frimer. Mais qu'en est-il lorsque les micro-transactions sont nécessaires pour débloquer le meilleur équipement, les meilleures statistiques et les meilleures compétences ? Eh bien, c'est là que les joueurs sont mécontents.
Enfin, l'argument le plus évident est que tu as déjà payé plein pot pour le jeu. De nombreux joueurs estiment que payer le prix de 60 $ pour un jeu devrait débloquer l'ensemble du jeu et qu'ils ne devraient pas avoir à dépenser plus.
Mais, en définitive, les entreprises sont créées pour gagner de l'argent. Même si une entreprise débute avec un petit studio d'une personne bâti avec amour, passion et le désir de changer le monde, elle doit toujours gagner de l'argent. Et l'entreprise de cette personne pourrait un jour devenir suffisamment importante pour être achetée et, pour les investisseurs, tout tourne vraiment autour de l'argent.
Donc, maintenant que tu comprends les deux côtés de la pièce, il reste quelques questions.
Les micro-transactions disparaîtront-elles bientôt ?
Les micro-transactions sont arrivées sur le devant de la scène en 2006 lorsque Bethesda a sorti un jeu très anticipé et très populaire : The Elder Scrolls IV: Oblivion.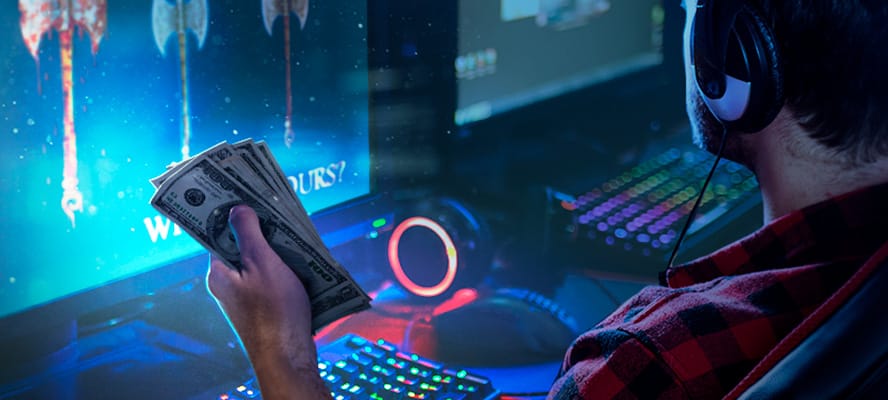 Peu après la sortie, ils ont ajouté la possibilité d'acheter un Lot d'Armure pour Cheval à 2,50 $. Ensuite sont arrivés les nouveaux donjons, une maison pour le joueur, de nouveaux sorts, et bien d'autres choses.
Lorsque les autres entreprises ont vu l'énorme succès de ces petits DLC, ils ont pris le train en marche et le phénomène est rapidement devenu universel.
Malgré la controverse autour des récents titres et de leurs micro-transactions, les éditeurs continueront inévitablement à expérimenter de nouveaux modèles d'affaires.
Un rapport récent prouve que les systèmes de jeux en tant que service ont triplé la valeur de l'industrie. En fait, EA a gagné un chiffre monstre de 1,3 milliards de dollars grâce au contenu supplémentaire, juste pour l'année dernière.
Activision a récemment déposé un brevet pour un système de matchmaking conçu pour encourager les dépenses des consommateurs. L'éditeur a insisté sur le fait que le système n'a pas encore été mis en place, mais ceci ne signifie pas que nous ne le verrons pas apparaître dans de prochains jeux.
Les micro-transactions ne disparaîtront pas, ni dans les jeux mobiles, ni dans les jeux occasionnels, ni dans les jeux AAA non plus. Nous allons, au contraire, en voir de plus en plus.
Raid: Shadow Legends
Récupère + de 400 Champions et décroche la gloire