Tout savoir sur les jeux AAA, les micro-transactions et les loot boxes

Le modèle freemium englobe les jeux téléchargeables auxquels on peut jouer gratuitement mais pour lesquels il faut « payer pour gagner » (connu sous le nom de P2W, ou Pay To Win). Il existe depuis longtemps et connaît un immense succès, notamment sur les appareils mobiles. Bien que ce modèle semble peu viable, les bénéfices réalisés montrent qu'il marche.
Ces jeux gratuits font partie des jeux les plus lucratifs et les plus rentables du marché. C'est logique : tu joues gratuitement, et le développeur est rémunéré si tu choisis d'investir dans le jeu par le biais de micro-transactions. Tout le monde y trouve son compte.
Cependant, les grandes entreprises et les développeurs de jeux AAA ne veulent pas être laissés pour compte et appliquent de plus en plus ce modèle. Il s'agit non seulement d'une source de revenus intéressante, mais aussi d'un moyen de maintenir la pertinence des jeux AAA pour les années à venir. Plus l'argent rentre, plus les développeurs peuvent produire de nouveaux contenus.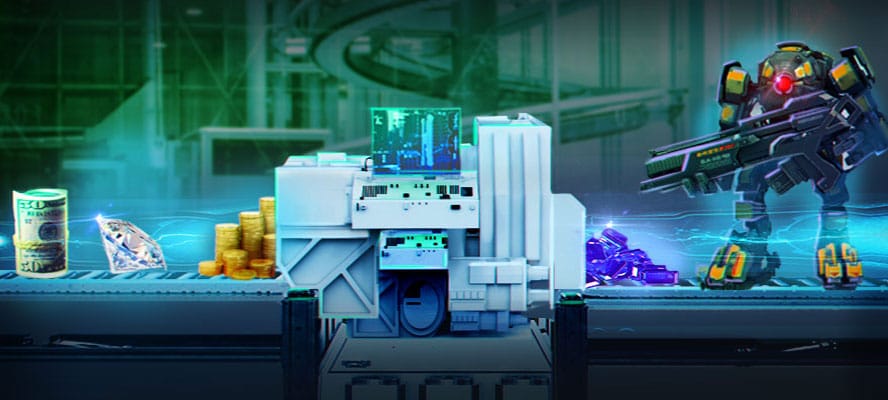 On voit déjà des jeux AAA comme Star Wars Battlefront 2, Evolve et NBA 2K18 utiliser ce modèle, mais à leur manière.
Le problème des jeux triple A qui incluent des micro-transactions est évident : tu achètes le jeu à un prix élevé, mais tu dois ensuite payer si tu veux progresser et arriver dans la cour des grands. Sans surprise, c'est un problème majeur dans les jeux AAA, même si on commence déjà à voir des jeux pour joueur unique avec des loot boxes (coffres à butin) et d'autres achats de contenu en jeu.
Les développeurs de jeux AAA sont-ils trop gourmands en développant ces modèles P2W premium ? Ces changements auront-ils un effet négatif et durable sur le monde du jeu ? L'industrie du mobile s'adaptera-t-elle à cette nouvelle mode du modèle freemium ?
Peut-être, ou peut-être pas. Dans le monde des jeux triple A, comme dans n'importe quel autre genre ou secteur d'activité, tout changement important a des avantages et des inconvénients.
Star Wars Battlefront 2 : l'origine de la polémique dans les jeux AAA
Une grande partie de la polémique entourant les loot boxes et les micro-transactions dans les jeux premium triple A provient du système qu'EA a introduit dans Battlefront 2.
En fait, les jeux AAA t'obligent à acheter des loot boxes pour obtenir des choses qui, selon beaucoup de joueurs, devraient être incluses dans le prix de 50 euros du jeu, comme par exemple la possibilité d'améliorer ton personnage. Pour la petite histoire, des joueurs ont commencé à utiliser des élastiques sur leurs manettes pour contourner ce système absurdement complexe.
Lorsque tu achètes ces loot boxes, tu obtiens des Cartes Etoile (Star Cards) aléatoires. Tu utilises ces cartes pour augmenter le statut et les capacités de ton personnage. Mais comme elles sont aléatoires, tu peux en acheter énormément sans pour autant obtenir d'améliorations.
Quelques heures à peine après le lancement de la version bêta de Battlefront 2, les joueurs ont commencé à exprimer leur indignation de devoir dépenser de plus en plus d'argent pour progresser de manière significative dans ce jeu triple A. Et ils l'ont exprimé haut et fort.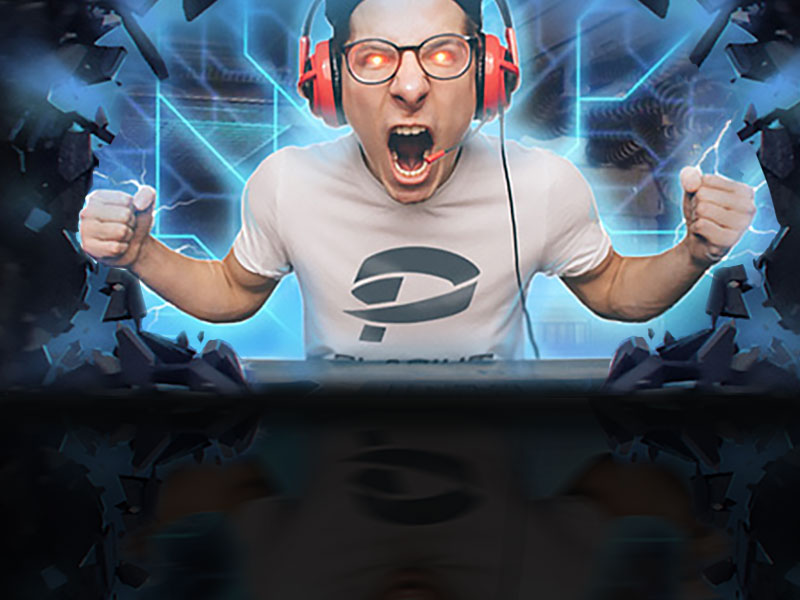 Sur la page Reddit de Star Wars Battlefront 2, un utilisateur a exprimé sa frustration après avoir utilisé une des options de micro-transaction, en achetant 12 000 cristaux pour près de 70 euros (avec une réduction d'EA Access de 10 %). Le joueur ne le savait pas, mais il ne pouvait pas utiliser les cristaux pour acheter les différents personnages héros. Ils ne pouvaient être échangés que contre des crédits. Cet utilisateur voulait débloquer Darth Vader, qui valait à l'époque 60 000 crédits.
Dans ce même fil de discussion sur les jeux triple A, un porte-parole d'EA a répondu ainsi à ce message :
« L'objectif est de donner aux joueurs un sentiment de fierté et d'accomplissement quand ils débloquent différents héros. Pour ce qui est du coût, nous avons sélectionné des valeurs initiales basées sur des données de l'Open Beta et apporté d'autres ajustements aux récompenses avant le lancement. Entre autres, nous avons regardé les taux moyens de gains de crédits par joueur. Nous ferons constamment des ajustements pour nous assurer que les joueurs ont des objectifs captivants, gratifiants, et bien sûr réalisables tout au long du jeu. »
Cette réponse est rapidement devenue le commentaire le plus « downvoté » de l'histoire de Reddit, avec plus de 675 000 votes négatifs.
Les joueurs de jeux triple A s'inquiètent du fait que s'ils ne peuvent pas s'offrir beaucoup de loot boxes, ils devront passer beaucoup de temps (des centaines d'heures) à grinder dans le jeu juste pour égaler ceux qui peuvent faire des micro-transactions.
De même, si tu achètes ces loot boxes, mais que tu n'as pas de chance avec les Star Cards que tu obtiens, tu seras à la traîne face à d'autres joueurs aux statistiques bien meilleures que les tiennes. Dans les jeux compétitifs, en particulier les jeux AAA, c'est un désavantage énorme et injuste.
En résumé, les joueurs affirment qu'ils ne devraient pas avoir à payer pour monter de niveau. Beaucoup estiment que le prix de 50 euros devrait permettre de débloquer l'intégralité du jeu, comme cela a été le cas par le passé.
Comme pour toute chose, une analyse de la situation doit prendre en compte les arguments des deux parties, aussi bien des joueurs que des développeurs de jeux triple A.
Arguments en faveur des micro-transactions dans les jeux triple A
Malgré l'indignation suscitée par le modèle P2W, tirons quelque chose de positif de ce changement.
D'une part, les micro-transactions abaissent la barrière d'entrée pour les nouveaux éditeurs et les développeurs indépendants qui souhaitent créer des jeux et pénétrer un marché déjà saturé.
Les coûts de développement et de publicité d'un jeu ont énormément augmenté au cours des 20 dernières années. Les salaires des développeurs augmentent, le coût des loyers aussi. Il faut également plus de personnel que jamais pour développer ces jeux. Cependant, les prix des jeux triple A sont restés autour de 50 euros en moyenne par titre depuis 2005. Les développeurs doivent donc trouver d'autres moyens de gagner de l'argent.
Cela signifie que les jeux de type Games As A Service (jeux en tant que service) permettent à l'éditeur de continuer à générer des revenus pour un jeu. Ils peuvent aussi continuer à payer leurs développeurs pour qu'ils ajoutent continuellement du nouveau contenu.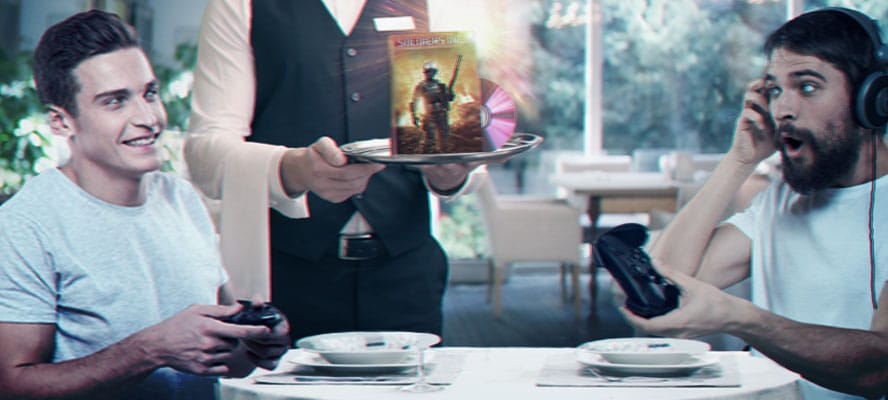 Enfin, la présence de micro-transactions dans les jeux triple A te permet de maintenir un niveau compétitif même si tu ne disposes pas de 20 heures par semaine pour jouer à des jeux AAA. Tu peux dépenser un peu d'argent pour rattraper les autres joueurs et égaler les meilleurs d'entre eux.
Sache que le public est également très opposé au modèle P2W.
Arguments contre les micro-transactions dans les jeux triple A
Les joueurs sont des êtres passionnés, et leur passion se déchaîne dès que les développeurs de jeux font quelque chose qu'ils n'aiment pas.
Comme on pouvait s'y attendre, la polémique sur BF2 en a entraîné de nombreuses autres. Les gens ont exprimé ce qu'ils ressentaient. Voici ce qu'ils ont dit :
Les micro-transactions peuvent empêcher certaines personnes de jouer au jeu. Si tu n'as pas des centaines d'heures à consacrer à un jeu, ou les moyens de payer pour jouer et rester compétitif, tu seras vite bloqué. Tu ne joueras pas du tout, ou tu joueras sans jamais profiter pleinement de l'expérience.
Bien sûr, de nombreux jeux t'obligent à payer pour obtenir un meilleur équipement et des niveaux plus élevés. Regarde la version originale de World of Warcraft, où le joueur moyen devait passer plus de 10 jours (240 heures complètes) de jeu réel pour atteindre le niveau maximum, généralement sur une période de plusieurs mois.
Le problème survient quand tu joues avec des personnes qui décident de dépenser de l'argent pour acheter du contenu et dont le niveau est désormais plus élevé que le tien. Ton niveau de jeu devient immédiatement moins bon que celui du joueur qui aura mis de l'argent.
Encore une fois, ce ne serait pas un problème si tu n'avais pas déjà dépensé 50 euros pour arriver jusqu'ici. Mais maintenant tu dois payer encore plus seulement pour avoir une expérience de jeu équivalente.
Deuxièmement, les objets payants d'un jeu ne sont pas tous de nature cosmétique. Les DLC (downloadable content, ou contenu téléchargeable) cosmétiques ne procurent pas au joueur d'avantage considérable sur un autre. C'est simplement pour le spectacle. Mais que se passe-t-il lorsque des micro-transactions sont nécessaires pour débloquer de meilleurs équipements, statistiques et compétences ? C'est précisément à ce moment-là que les joueurs sont déçus.
Enfin, l'argument le plus évident est que tu as déjà payé le jeu au prix fort. De nombreux joueurs estiment que le fait de payer 50 euros pour des jeux AAA devrait tout débloquer, et qu'ils ne devraient pas avoir à dépenser plus d'argent.
Mais au bout du compte, on crée une entreprise pour gagner de l'argent. Même si elle démarre comme un petit studio d'une personne, construit avec amour, passion et le désir de changer le monde, elle a toujours besoin d'argent pour continuer à fonctionner. Et peut-être qu'elle deviendra un jour assez grande pour être rachetée. Mais les investisseurs s'y intéresseront uniquement si elle est rentable.
Maintenant que tu connais les deux revers de la médaille, une autre question se pose :
Les micro-transactions disparaîtront-elles bientôt ?
Les micro-transactions dans les jeux AAA sont apparues pour la première fois à grande échelle en 2006, lorsque Bethesda a sorti le jeu populaire et très attendu The Elder Scrolls IV : Oblivion.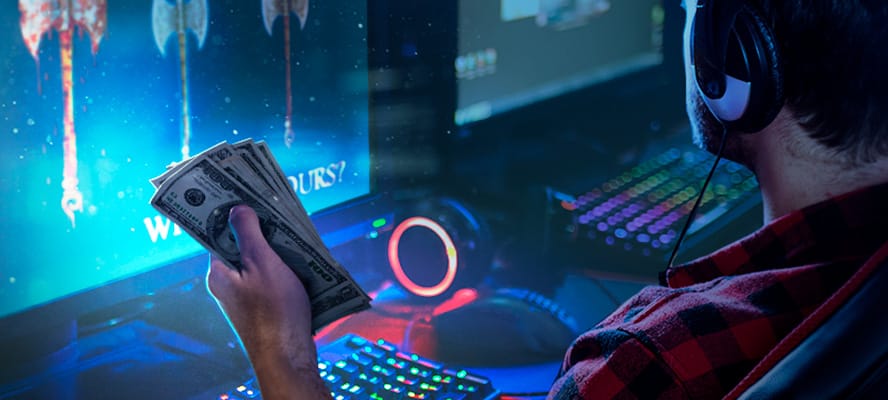 Peu après ce lancement, ils ont ajouté la possibilité d'acheter un pack d'armure pour cheval pour 2,50 $. De nouveaux donjons, une maison pour les joueurs, de nouveaux sorts et bien d'autres choses encore ont suivi.
Lorsque d'autres sociétés de jeux AAA ont constaté l'énorme succès de ce contenu payant, elles ont pris le train en marche et le phénomène s'est rapidement généralisé.
Malgré la polémique entourant les récents jeux AAA et leurs micro-transactions, les éditeurs continueront inévitablement d'expérimenter de nouveaux modèles économiques.
Un rapport montre que les systèmes de Games As A Service ont triplé la valeur de l'industrie. EA a gagné la somme incroyable de 1,3 milliards de dollars rien qu'avec les contenus téléchargeables des jeux AAA au cours de l'année 2016.
Activision a déposé un brevet pour un système de matchmaking destiné à encourager les consommateurs à dépenser davantage. Cette méthode sera sans doute bientôt mise en œuvre à l'échelle du secteur.
On a lancé les micro-transactions pour les jeux mobile, les jeux casual, et maintenant les jeux triple A. Ainsi, nous continuerons très probablement à voir de nouvelles applications de ce format.
Raid: Shadow Legends
Récupère + de 400 Champions et décroche la gloire