Black Friday pour les jeux vidéo en 2022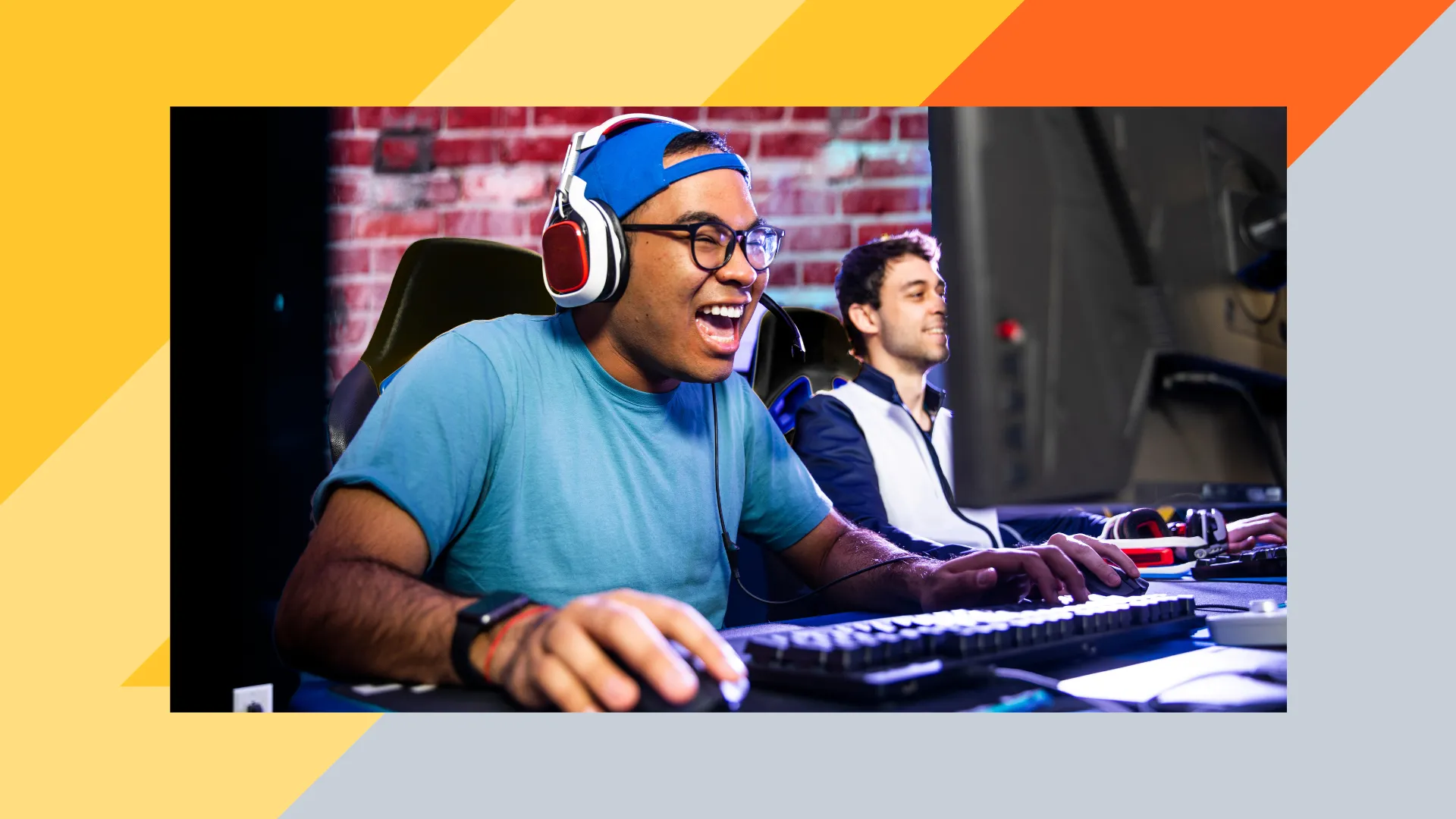 Quoi de mieux que de commencer la saison de Noël avec de superbes offres du Black Friday des jeux vidéo pour RAID : Shadow Legends, Mech Arena, et tout un éventail d'autres titres Plarium ? Il y a une raison pour laquelle tout le monde aime cette période de l'année !
Pour fêter cela, nous avons décidé de lancer quelques-unes de nos meilleures offres exclusives afin de marquer notre plus grande vente du Black Friday des jeux vidéo jamais organisée ! Tu ferais mieux de ne pas les manquer pour ne pas le regretter toute l'année.

Black Friday des jeux vidéo et Cyber Monday pour RAID : Shadow Legends
Pendant le Black Friday, les jeux de rôle se mettent en quatre pour étonner les gamers et RAID ne fait pas exception. Nous avons prévu une multitude d'offres et d'événements pour la période du Black Friday et du Cyber Monday. Voici ce qu'il en est :
Offres spéciales | Jeux du Black Friday
Nous accueillons le Black Friday des jeux vidéo avec un pack très spécial de jeux en ligne dans notre boutique. Tu y trouveras Ancient Shards, un jeu plein d'énergie et de coffres remplis d'argent brillant.
Saisis ta chance pour amener ton équipe au niveau supérieur, et profite bien de notre offre de jeux vidéo du Black Friday !
Pour le plus grand plaisir des joueurs expérimentés de RAID, nous mettrons en vente les fragments des anciens événements de Fragments afin que les joueurs puissent se procurer ce dont ils ont besoin pour acquérir les champions tant convoités.
En outre, nous aurons une vente de skins, alors attention. C'est l'occasion de donner à tes champions préférés un aspect plus cool que jamais !
Si cela ne suffit pas, nous proposerons également une offre exclusive pour le Cyber Monday. Ce pack contiendra des Ancient Shards et ce que tout joueur du RAID chérit : un livre de compétences légendaires !
Événements du Black Friday pour les amoureux de RAID
Une fois que tu auras saisi toutes les offres de notre vente de jeux vidéo du Black Friday, tu pourras frimer avec tes achats lors de nos événements spéciaux.
Le 22 novembre, tu auras 10 fois plus de chances d'obtenir certains champions des Ancient Shards et tu pourras participer à l'événement Summon Rush. Cette chance d'invocation x10 sera disponible pour les Void Shards le 23 novembre et pour les Sacred Shards le 24.
C'est donc le moment idéal pour ouvrir tes réserves de Shards !
Du 24 novembre au 1er décembre, nous aurons également un événement spécial Fragment avec un nouveau champion redoutable à gagner. Enfin, nous lancerons un nouvel événement Hero's Path.
Reste donc attentif aux news à l'intérieur du jeu pour plus de détails à ce sujet.
Drops sur Prime Gaming pour RAID
N'oublie pas de te rendre sur la page d'accueil de Prime Gaming à l'adresse https://gaming.amazon.com/home pour obtenir de superbes récompenses pour RAID : Shadow Legends (si tu as la carte Prime, bien sûr).
Le premier drop contient la championne épique Kunoichi et est disponible jusqu'au 7 décembre.
Il suffit d'ouvrir la page sur RAID : Shadow Legends, puis sélectionner « Obtenir du contenu en jeu » pour recevoir un code promo personnalisé qui peut être saisi dans RAID ou sur une page spéciale d'échanges de codes promo.
C'est la deuxième fois que Plarium collabore avec Prime Gaming pour offrir aux membres Prime du contenu exclusif pour RAID, la première ayant eu lieu début 2019, peu après le lancement du jeu.
Que se passe-t-il dans Mech Arena pendant le Black Friday des jeux vidéo ?
Notre Mech préféré incarne également l'esprit du Black Friday avec de savoureuses offres de jeux de robot.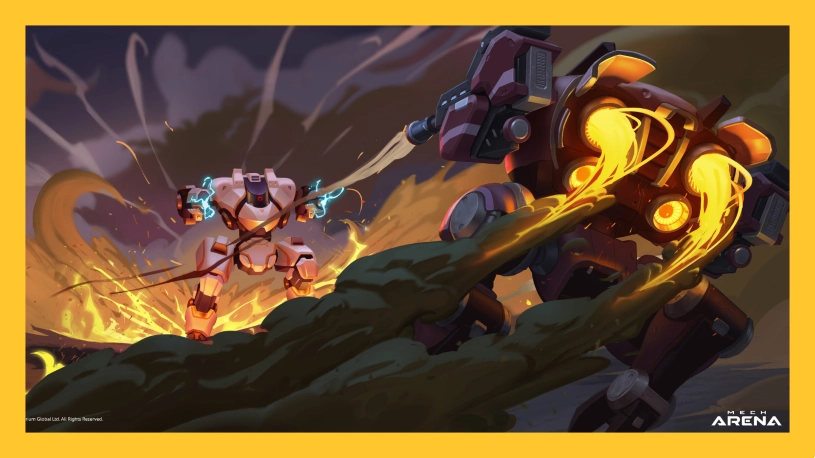 La star principale des jeux pour le Black Friday est Redeemer. Ce Mech est disponible à un prix super réduit, et il peut transformer ton équipe avec sa capacité Backtrack qui change les règles du jeu !
Active-la pour ramener Redeemer là où il se trouvait quelques instants plus tôt.
Lorsqu'il est à 100% de ses capacités, l'effet Backtrack supprime également tous les effets secondaires, et peut même être activé lorsque Redeemer est étourdi par un effet EMP ! Tu peux donc charger tes adversaires sans crainte.
Le Black Friday des jeux vidéo offre également une énorme réduction de 60 à 70 % sur les A-Coins, les crédits, les clés de chance et les billets. Voilà une réduction digne d'un vendredi noir !
Tu trouveras les remises dans la boutique du jeu. Ne rate pas ta chance d'obtenir ce qu'il te faut.
Pour le Cyber Monday, l'équipe Mech sort l'EM Rifle 16. Cette arme de sniper est vraiment à la hauteur de l'événement. Avec sa visée laser et ses projectiles puissants qui peuvent infliger des dégâts doubles, elle peut t'aider à renverser le cours d'un match.
C'est une arme que tu voudras absolument obtenir.
Le Black Friday des jeux vidéo 2022 | Nos autres titres
Il y a plus de 15 autres jeux chez Plarium et ils ont tous des offres spéciales prévues pour cet événement. En voici quelques-unes qui pourraient t'intéresser :
Un des meilleurs jeux de solitaire, Undersea Tripeaks Solitaire, célèbre notre Black Friday des jeux vidéo dans les sombres profondeurs de l'océan avec deux packs étonnants. Ils contiennent tout : des pièces, des cartes supplémentaires et d'indispensables boosters.
Pour ce qui est du Cyber Monday, tu découvriras une offre spéciale qui te permettra de gagner jusqu'à 100 % de pièces supplémentaires dans tous les packs !
Pour ceux qui aiment des jeux dynamiques
Nos jeux de stratégie tels queStormfall: Age of War, Sparta: War of Empires, and Soldiers Inc. ont des offres spéciales contenant les objets les plus utilisés par les gamers à des tarifs réduits. Ces packs du Black Friday contiendront une grande variété d'éléments pour aider les joueurs de tous niveaux à progresser plus vite. Plonge dans le Black Friday des jeux vidéo et procure-toi ceux qui te plaisent le plus avant qu'ils ne disparaissent !
FAQ sur le vendredi noir
Pour les curieux qui veulent mieux connaître cette fête, nous avons préparé une Foire aux questions.
Quelle est l'histoire des offres de jeux pour le Black Friday ?
Les offres de jeux sur PC pour le Black Friday ont fait leur apparition au cours de la dernière décennie, depuis que les achats en ligne sont devenus plus courants. Les origines du Black Friday en tant qu'événement commercial sont toutefois très controversées.
Pour certains, il s'agit d'un nom créé par les employés des magasins pour faire référence à la folie qui s'abat sur les boutiques pendant le premier grand week-end de shopping avant Noël.
D'autres affirment que son origine vient de la couleur de l'encre utilisée par les comptables pour enregistrer les bénéfices !
Combien coûtent les jeux vidéo lors du Black Friday ?
Les offres du Black Friday des jeux vidéo varient vraiment d'une année à l'autre, mais tu peux t'attendre à des réductions de 50 % si tu cherches bien !
Notre conseil : va voir dans plusieurs magasins et détaillants pour être sûr de bénéficier des meilleures offres du Black Friday sur les jeux vidéo.
Profite bien des promos des jeux du Black Friday de Plarium
C'est fini de notre côté ! Plonge dans nos jeux pour mobile, PC ou console pour tirer le meilleur parti de nos offres épiques de jeux pour le Black Friday. Reste dans les parages pour le Cyber Monday et découvre davantage de bonnes affaires.
Et, surtout, amuse-toi bien en jouant à nos jeux !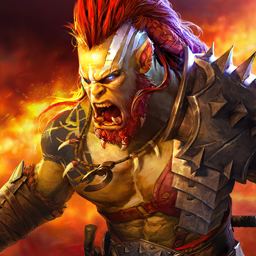 RAID: Shadow Legends
Récupère + de 700 Champions et décroche la gloire