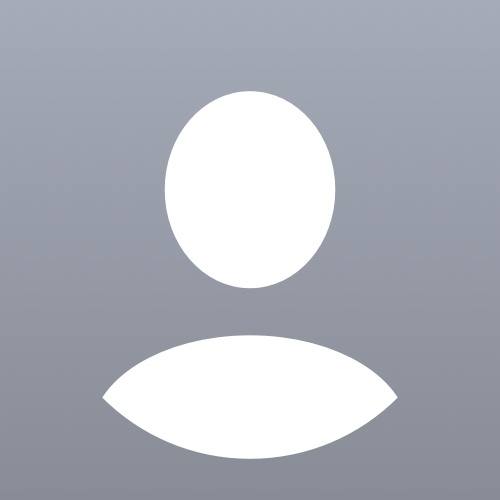 HRV Witches Chapter 4
Witches of HRV Chapter 4
Previous Chapter link: https://plarium.com/forum/en/stormfallrob/tavern/38521_hrv-witches-chapter-3/
Characters:
Crusaders team: Hercules (Hero), Magic Town (MT) & any member from HRV league
Witches Squad: Zora, Love Lord (LL), Kake, Jiggles & Rock
Preview: The legendary rock moved for the first time. Hero and his men on their way towards LL lair. Now, the continuation…
Back at HRV Prison, the security is weak as most of the guards has left to capture the witches that escaped.
Excaliber: Do you hear something?
Drakan: Nah man you must be dreaming.
Excaliber: Shhh… listen! Something is here, I can feel it!
Drakan: Still drunk from last night?
Excaliber: We are suppose to guard the witch, which they left behind and we are the only guards who remain so be on your guard.
Drakan: Something is moving on the floor
Excaliber: Where? What is it?
Drakan: I think it's a pumpkin
Excaliber: Ah what?
(As the guards look puzzled, the pumpkin slowly made its way close enough to explode creating poisonous gas which kills both the guards slowly)
Excaliber: I can't breathe. I am dying.
Drakan: I am too young to die.
Excaliber: It's been nice knowing you Drakan
Drakan: Same here pal same here *cough*
(Both take their last breathe as Jiggles enters the room in which kake is being held captive)
Jiggles: What've they done to you? I will release you don't worry!
(Kake is freed but barely conscious of her surrounding still tries to mumble a few words)
Jiggles: What are you trying to say?
Kake: I will make that mad scientist pay if it's the last thing I do!!!
***
(The crusade campaign enters the very lair of the voodoo master LL who makes her stand)
Hero: I am not paid enough to do such tasks
MT: Patients my lord. Guards you two head up for scouting and bring whatever information you find
Rain: Yes my lord
Galahad: Yes sire
Hero: AHHHHHHHHHHHHHH my butt!!! It hurts!!!
Storm: What?
MT: Looks like the witch started poking with needles. You two move ahead fast
(The two march further ahead from the rest hoping to find valuable information)
Rain: Hey, come take a look at this
Galahad: What is it?
Rain: A trail of blood, looks like the witch got careless. We know where she is now and we can strike her
Galahad: You don't say
(Galahad stabs rain in the back and leaves him to die slowly)
Rain: *cough* Why? How..could you..(passes away)
(Galahad takes the body away, trying to conceal it from the rest and heads to a hidden path leading straight to the witch LL)
LL: What are you doing here?
Galahad: I've managed to kill one of them down but it's only a matter of time before they find you
MT: I am afraid that's sooner than you had anticipated
LL: The crusaders but how???
(MT strikes Galahad with his sword, dealing a fatal blow)
MT: Do you think I wouldn't recognize that soldier? I watched him die with your needles as he took his last breathe. And you dare to bring him back as your puppet to deceives us!
LL: Oh fine, your right. But you didn't expect us witches to fall without a fight
MT: I waited a longtime for this. I will not rest until you die today!
LL: Bring it on!!
Storm: I am sorry to interrupt this faithful reunion but Hero is crying for a doctor
MT: Treat him. I will deal with this witch
Storm: I will try
(With rage LL throws needles at MT who takes cover from the attack but the gets hit)
MT: Damn she managed to hit my arm
LL: Come out come out wherever you are
(MT takes deep breathes while remain hidden from LL sight)
LL: One of your hands must be paralyzed by now. You cannot hide forever. You cannot win!!
MT: I am afraid you will have to do better than that
LL: I've remained captive for far too long and I will not be a prisoner again! I will eliminate you all!
(LL grabs a voodoo doll in her hand and pokes it with a needle causing hero to scream)
MT: What are you trying to do?
LL: Your warden will continue to suffer while you are still hiding
Hero: For goodness sake come out of hiding, the pain is unbearable!
Storm: Sire, you need to calm down
Hero: I am trying but my butt…no wait my stomach….AAHHH!!!
(Another poke by the witch while MT prepares for a counter attack)
LL: He will not last for long
(MT comes out and throws a knife at the witch who shields herself using the voodoo doll)
Hero: OMG!! AH…AH…AH!!
Storm: My lord. Are you alright?
Hero: I just got stabbed by a knife. Do you think I am alright?
(LL throws needles and paralyzes MT)
LL: Any last words before you die?
MT: Yes, never underestimate a crusader who is about to lose his mind
LL: What?
MT: Look behind you
(LL turns around and gets hit by a shovel)
Hero: That will teach you not to mess with HRV warden!! Storm I want you to tie her up using her own needless
Storm: Yes Sire
Hero: MT prepare the troops. We are going after our last witch Zora!!
MT: Yes my lord
***
(The legendary rock which had a crack in it begins to take shape and forms into a witch)
Rock: I have finally returned and vengeance will soon by mine! But first thing first, *ouch*I guess that crack broken some old bones. Need to take care of that.
To be continued…
Here is a link to the next chapter: https://plarium.com/forum/en/stormfallrob/tavern/39525_hrv-witches-chapter-5/