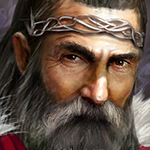 Undo button or at least a warning message On Dragon arts upgrade
Have you ever hit the Wrong button and threw away sapphires On let's say Dragon arts by accidently hitting the Instant button that has no safety message like Are you sure you want to spend Sapphires on this upgrade like some do. 
Yeah that happened again today . Made me think Would be nice to have an undo button on all Sapphire ingame transactions That could be used within 60 seconds of the accident. 
What do you think Players is this a good Idea ?