Las 7 mejores tendencias de videojuegos de 2018: Battle Royale, Diversity y el final de las Cajas de botín

La industria del juego evoluciona y cambia constantemente. Aún con todo, existen numerosos aspectos que permanecen iguales.
Cada año aparecen nuevos desarrollos, nuevas tecnologías y nuevas innovaciones que captan nuestra imaginación. Los influencers de la industria y los creadores de tendencias tienden a romper las viejas normas y marcar el comienzo de nuevas ideas.
Por lo general, el cambio se produce gradualmente, aunque hay años en que los pueden observarse cambios notables en la dirección que toma la industria.
Que 2018 sea uno de estos años es cuestión de perspectiva, pero sin duda están llegando cambios emocionantes.
¿Qué opinan los jugadores sobre el año 2018?
No hay nada sorprendente en que Plarium se interese en las cambiantes tendencias que dan forma al mercado de los videojuegos. Siempre seguimos de cerca y estudiamos los últimos desarrollos que afectan a la industria del juego.
Ya hablamos de esto en un artículo sobre las últimas tendencias de 2017 y cómo estas daban forma al mundo de los videojuegos.
En 2018, una vez más hemos profundizado en este tema importante y nos hemos puesto en contacto con varias estrellas de los videojuegos en YouTube y les hemos preguntado cuáles creen que son las mayores tendencias en videojuegos en 2018.
Tres de estos influencers son Orange Juice Gaming, Red Arcade y Prestigeiskey.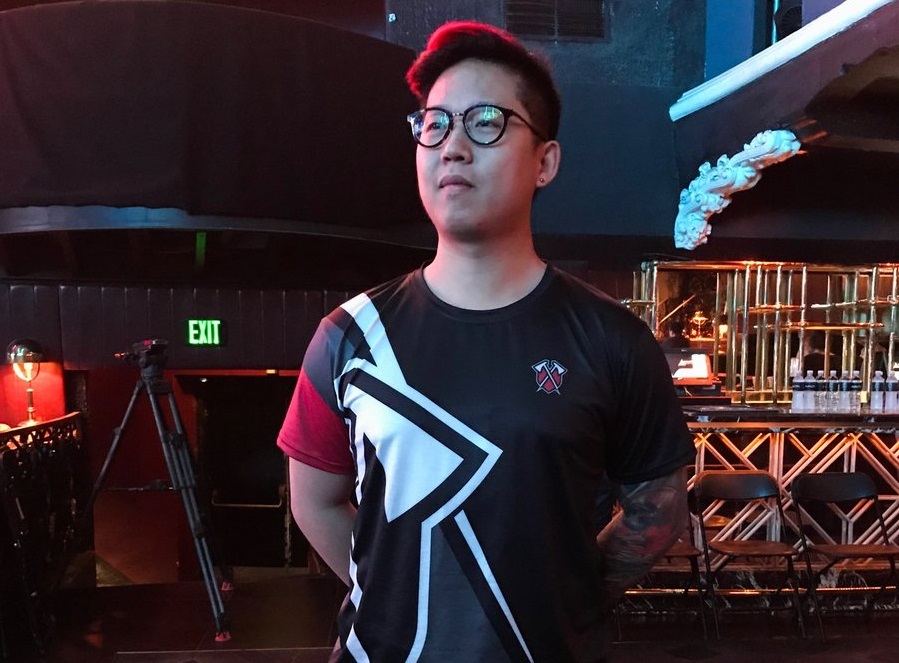 Orange Juice Gaming dijo lo siguiente:
"En 2018, los géneros battle royale dominarán la industria antes de que empiece a perderse la excitación. Fortnite está en pleno apogeo y no parece que vaya a dejar de estarlo en este año.
Estoy mas emocionado acerca del Switch porque tienen ideas increíblemente innovadoras. Con el próximo lanzamiento de Nintendo Labo, aparecerá una forma económica de complementar los juegos con muchos accesorios."
Red Arcade también compartió su opinión sobre el interés en los Battle Royale:
"Estoy muy entusiasmado de ver cómo gigantes como Call of Duty implementarán el modo battle royale, si deciden introducirlo en el juego. Por lo que sé, hasta ahora los juegos de battle royale han sido realizados por pequeños equipos, así que será interesante ver qué aportan los gigantes."
Mientras tanto, Prestigeiskey secundó esta opinión, además de mencionar algunos cambios interesantes de Nintendo:
"La mayor tendencia de 2018 será el battle royale, debido a la inmensa influencia de Fortnite. Han proporcionado un producto sólido y pronto veremos muchos más estudios AAA lanzando juegos con elementos de battle royale.
¡Estoy muy emocionado por E3 este año! Obtendremos mas información sobre Last of Us Part II y, por supuesto, Nintendo mostrará nuevos adelantos de lo que está haciendo para switch. ¡Espero que añadan algún emulador de gameboy, y un juego nuevo de Pokemon!"
Aunque cada uno tenía su propia opinión, todos estuvieron de acuerdo en una cosa: Battle Royale es el éxito actual en la industria. Por eso se encuentra en el primer puesto de nuestras 7 principales tendencias en juegos para 2018.
Battle Royale
Esta tendencia, por sí sola, está cambiando la industria del juego.
Battle Royale en 2018 es el tema del que mas se habla y las compañías de juegos están luchando por conseguir un pedazo del pastel de Fortnite.
Fortnite, creado y desarrollado por Epic Games, fue lanzado para acceso anticipado en PC el año pasado. Desde entonces, el juego ha obtenido una inmensa popularidad, y no hay motivos que nos hagan pensar que esto vaya a cambiar en un futuro próximo. El 13 de junio de 2018 Epic Games publicó un informe acerca de que el número de jugadores de Fortnite había llegado a unos increíbles 125 millones.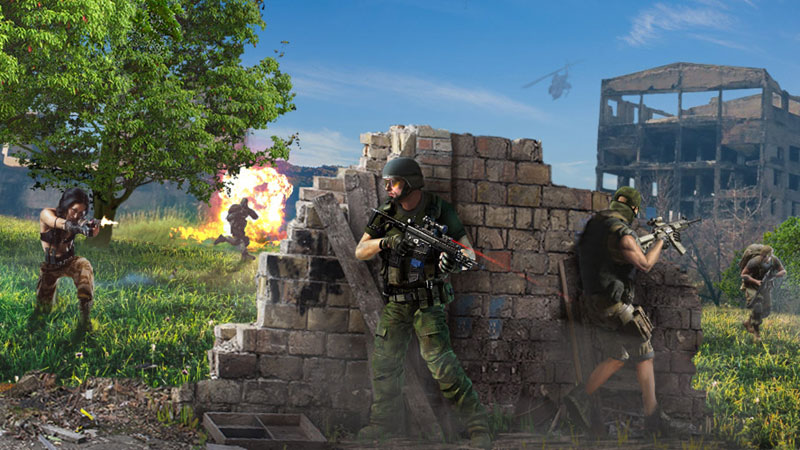 Además de esto, el juego tiene un tal éxito, sobre todo debido a su estilo único y elementos de battle royale, que Epic Games anunció 100.000.000 de dólares en el fondo de premios disponibles para la próxima temporada de torneos de esports.
De este modo, no es de extrañar que este fuera el tema dominante del E3 2018. Varias compañías hablaron sobre el género y si planeaban incluirlo en sus líneas de juegos actuales, o en cualquier juego futuro que aún esté en desarrollo.
Activision, creadores de la inmensamente exitosa serie Call of Duty, se apresuró a afirmar que incluiría un modo de battle royale en el próximo lanzamiento de Call of Duty: Black Ops 4.
Además, a tan solo seis minutos de la cobertura mediática de E3, nos dijeron que Battlefield V, un juego de tirador basado la Segunda Guerra Mundial (y el principal competidor de Call of Duty) también incluiría el battle royale.
Otros títulos de este tipo se unieron pronto a esta tendencia de battle royale y se hicieron numerosos anuncios a medida que se desarrollaba el E3 2018, y entre ellos títulos como Mavericks: Proving Grounds, Rapture Rejects y otros, que saltaban a la piscina del battle royale.
No queda duda alguna de que se trata de la mayor tendencia en videojuegos del año 2018, pero sería incorrecto decir que es la única, ya que otras tendencias continúan cosechando éxitos en la industria.
La muerte de las cajas de botín
Para algunos, esta tendencia era inevitable y se veía venir claramente. Para otros, fue todo un shock y una sorpresa.
El promer signo de esta tendencia fue la controversia en torno de Star Wars Battlefront 2, que surgió al adoptar cajas de botín.
Los jugadores se indignaron por la forma en que su sistema de "caja de botín" afectaba a la progresión. Muchos de ellos sintieron que era imposible lograr el éxito en el juego sin "tener que sacar la tarjeta de crédito". Parecía que el juego no se basaba en el proceso de juego como tal, sino en la compra de objetos aleatorios.
Esto dio comienzo a un efecto dominó en toda la industria. La reacción de los jugadores contra los desarrolladores que participaban en esta forma de transacción les empujó a reconsiderar los desarrollos futuros y cómo planeaban cobrar a los clientes por la creación del contenido y la gestión del juego.
Juegos como Fortnite lideran la carga en este aspecto, demostrando que los desarrolladores pueden obtener grandes ganancias simplemente vendiendo más modelos de personajes en el juego y objetos cosméticos que cambian el aspecto de tus personajes, pero que no te ofrecen una ventaja inherente sobre tus oponentes.
Por si solo, Fortnite ha obtenido más de 15 millones de dólares en ingresos desde su lanzamiento, demostrando que se trata de un modelo comercial viable y que establece una nueva tendencia en la industria del juego.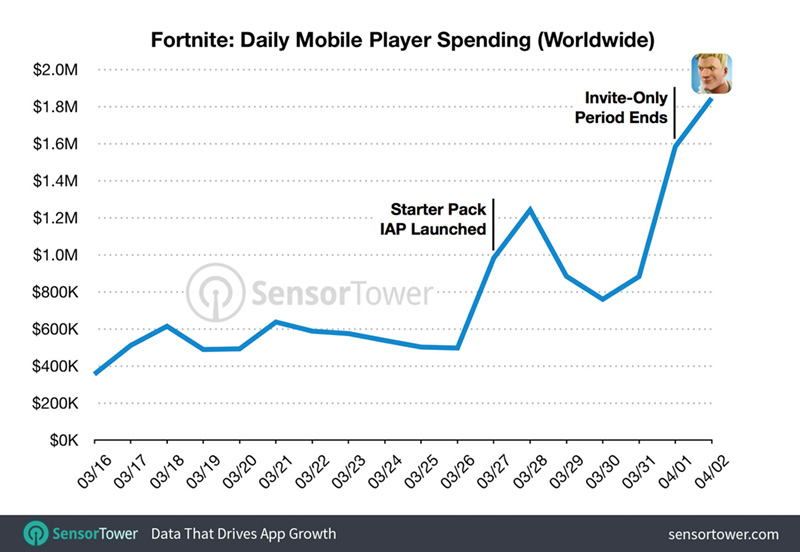 Además, es un cambio que se está forzando por parte de muchas entidades gubernamentales, a medida que cada vez más países comienzan a perfeccionar y examinar la industria del juego, al identificar las cajas botines como una variedad de juegos de azar.
Diversidad e inclusión
Los desarrolladores y editores de videojuegos continúan ampliando el alcance a otros segmentos de la población, dando la bienvenida a nuevos jugadores con los brazos abiertos y esperando atraer a un público cada vez más diverso.
Esta tendencia ha provocado varios conflictos a lo largo de los años, como vimos con la irrupción de la controversia de "Gamergate", que reformó muchos aspectos y segmentos del mundo de los videojuegos.
Como resultado del Gamergate, muchas empresas tuvieron que reconsiderar sus métodos de trabajo, porque la presión de los políticos y la sociedad amenazaba sus ganancias e imagen pública. Dos aspectos que ninguna empresa querría ver dañados.
Independientemente del lado en el que te posicionaras durante ese acalorado debate, debemos admitir que la industria se rige cada vez más por los principios de "diversidad e inclusión".
En particular, ahora entre los personajes de los juegos AAA hay representantes de la comunidad LGBT, por ejemplo, como en Overwatch's Tracer y The Last of Us 2's Ellie.
Pero esto no es todo. También se han realizado otros avances en tecnología e innovación, como el Controlador Adaptativo Xbox, que fue creado y diseñado para jugadores con movilidad reducida.
Otro concepto innovador que se ha comenzado a desarrollar es el de juegos que se basan en cuestiones mucho más "reales", como las enfermedades mentales.
Hellblade: Senua's Sacrifice es uno de esos juegos de un gran éxito, que acaba de ganar cinco premios de la Academia Británica de Cine y Televisión (BAFTA), demostrando que los juegos ya no pueden ir a lo seguro con historias predefinidas encajadas en estrechos argumentos.
Los eSports continúan creciendo
Otra tendencia que está ganando popularidad rápidamente es la de los eSports, tanto para los competidores como para los consumidores.
Se trata de una tendencia que he observado durante años, como fan y consumidor personal de este contenido, y podía ver que se trataba de un segmento sin explotar del mercado que pronto se dispararía, y vaya tenía razón.
Los ingresos de los eSports han aumentado drásticamente desde 2012, pasando de una industria de 130 millones de dólares a 655 millones en 2017. Lo que es aún más impresionante para quienes no ven el potencial de esta industria son sus perspectivas. Según los cálculos en 2018, los deportes electrónicos tendrán unos beneficios de 906 millones de dólares, y para el final de 2021, una asombrosa cantidad de 1,65 mil millones de dólares.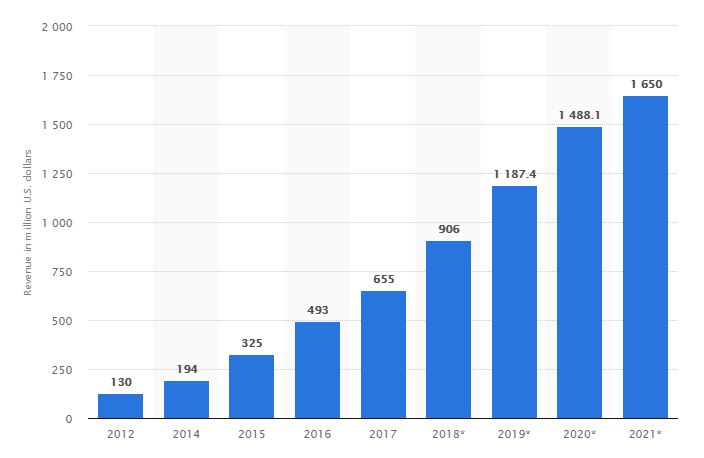 Estas ganancias en los ingresos están estrechamente relacionadas con estudios recientes, según los cuales a los milleniales les gusta ver los deportes electrónicos tanto como los deportes "reales".
Esta tendencia ocupa cada vez más segmentos de la industria de videojuegos y los desarrolladores se plantean si deberían o no participar en los eSports. Lo que lleva a los desarrolladores a cuestionarse las viejas "normas" y preguntarse si los MMO también puede ser un eSport.
Tengo la firme sospecha de que esta es una tendencia que aumentará con los años, puesto que los eSports están superando a la industria deportiva "tradicional" debido al cambio demográfico actual.
Juegos de cross-play para PC y móviles
Como una minitendencia adicional, podemos ver que muchas de las tendencias de los videojuegos de 2018 tienen bases sólidas basadas en los éxitos de años anteriores.
Entre estas tendencias destacan los juegos móviles y juegos de cross-play, una innovación de la que muchos comienzan a aprovecharse en la industria de los juegos.
Más que nunca, los jugadores quieren que sus tecnologías les acompañen cuando viajan al extranjero y abandonan las comodidades de su hogar. Lo mismo esperan en lo que respecta a sus juegos.
Los smartphones sin duda han liderado el cambio en esta industria. A medida que estos mejoran, mejor será la calidad del juego que pueden ofrecer.
Los juegos que antes solo estaban disponibles para PC y consolas están empezando a cruzar la línea y hacerse hueco en las plataformas móviles.
Juegos populares como el Fortnite (otra vez) y PUBG ya permiten que los jugadores jueguen no solo en sus consolas y PC sino también en sus móviles. The Elder Scrolls Blades, que se anunció recientemente durante E3 2018, es otro interesante ejemplo porque permite la interacción entre dispositivos VR en dispositivos móviles, PC y consolas.
Juegos como Elder Scrolls Blades realmente resaltan lo lejos que ha llegado la industria del juego móvil y muestra cómo el mercado de los juegos móviles está dando pasos agigantados en la innovación, comenzando a rivalizar con la calidad del PC tradicional y la plataforma.
Realidad aumentada frente a realidad virtual
En los años anteriores, todos pensaban que la Realidad Virtual iba a ser la próxima gran novedad. En 2018, comienza a parecer obvio que la Realidad Aumentada es una tecnología mucho más prometedora y popular.
Durante los últimos años se ha observado tanto el auge tanto de la AR como de la VR, siendo la realidad virtual la nueva oleada tecnológica que iba a cambiar el mundo. Y puede que sea el caso pero, por desgracia, aún no ha sucedido.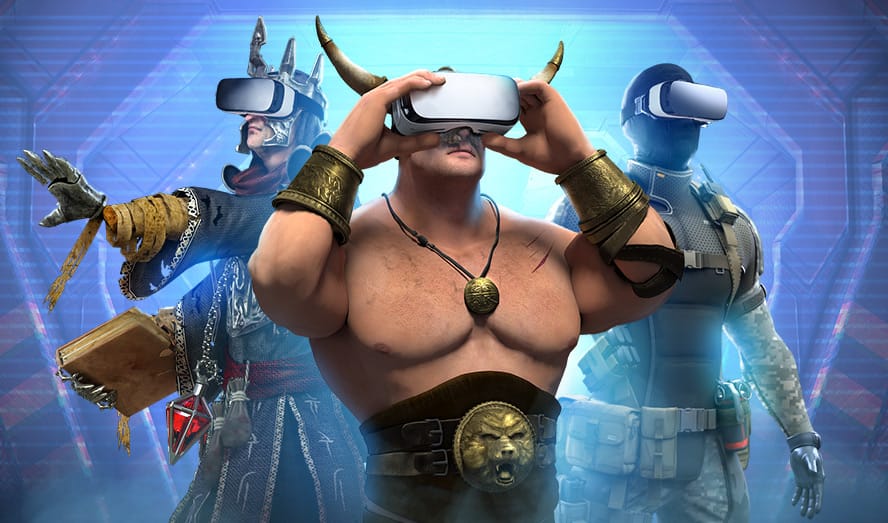 Han surgido muchos problemas en torno a la realidad virtual, los cuales han provocado la desaceleración de su crecimiento. Uno de ellos es la barrera a la entrada. Las gafas de realidad virtual son muy caras o de muy baja calidad, y esto puede estropear seriamente la experiencia.
La AR, una tecnología que superpone una imagen generada por ordenador en la visión del mundo real de un usuario, generalmente a través de un teléfono inteligente u otro dispositivo similar, tiene una barrera de entrada mucho menor y, por lo tanto, se está adoptando más fácilmente.
Aunque la AR requiere de un dispositivo caro para funcionar, la mayoría de las personas ya lo tiene en su poder: un smartphone. Por lo tanto, en realidad no les cuesta nada poder participar.
Pokemon Go destaca como un juego que realmente llevó la AR a la vanguardia del espacio de la tecnología, tomando al mundo por sorpresa a medida que millones de usuarios entraron en acción, con la esperanza de "atraparlos todos".
Pokemon Go puede haber sido el primer gran éxito de la AR, pero estará lejos de ser el último que veamos. Solo en 2018 hay una gran cantidad de nuevos juegos de AR y aplicaciones listos para llegar a los mercados, algunos de los cuales ya están disponibles.
Juegos como The Machines, ARZombi, AR Dragon y ARise son solo algunos de los más esperados.
El auge de la industria del juego en China
A pesar de que no suele discutirse en la cultura occidental, en general, la industria del juego chino es una tendencia de la que no podemos olvidarnos.
China ha superado a cualquier otra nación del mundo como el principal generador de ingresos en la industria del juego. En 2017, solo China produjo una cuarta parte de todos los ingresos de juego en todo el mundo. No es sorprendente que los expertos occidentales se vean obligados a prestarles mayor atención.
Tencent es ahora la compañía de juegos más grande del mundo con asombrosos 12.701.000.000 de dólares de ingresos.
Es aún más impactante cuando lo comparas con una compañía más tradicional en la industria de los videojuegos, como Nintendo, con un ingreso de 1.879.000.000 de dólares.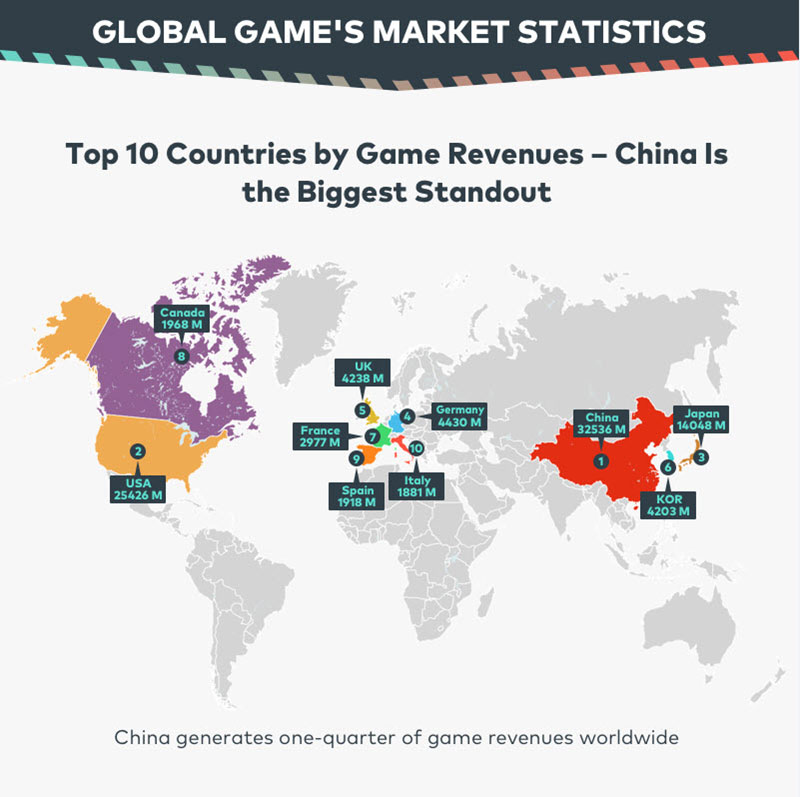 Una vez más, el principal benefactor de este crecimiento ha sido el mercado del móvil, al que China ha adoptado abiertamente. Los smartphones han florecido y ahora están en manos de una población masiva, de la cual un gran porcentaje puede participar en microtransacciones en varios juegos de su elección.
Conclusión
No se sabe cuáles de estas tendencias se desarrollarán y cuáles desaparecerán, pero por ahora, cada una de ellas afecta a la industria de los videojuegos en diferentes niveles.
Es difícil subestimar el efecto que Fortnite su jugabilidad de estilo battle royale han tenido en el mercado de los juegos.
No es de sorprender que todos los YouTubers hayan mencionado este juego al preguntarles sobre las tendencias de 2018. Ha tenido un inmenso impacto en estas 7 principales tendencias de 2018.
Será interesante observar cómo se desarrollará su destino en la segunda mitad del año, y lo que nos espera en el próximo año 2019.
Raid: Shadow Legends
Colecciona 400+ Campeones y lucha por la gloria