Todo sobre los juegos triple A, las microtransacciones y las cajas de botín

El modelo freemium, que engloba a aquellos juegos que se ofrecen para descargar y jugar de forma gratuita pero en los que hay que «pagar para ganar» (lo que se conoce como P2W, o Pay To Win), existe desde hace mucho tiempo, y ha tenido un inmenso éxito, especialmente en los dispositivos móviles. A pesar de que podría parecer que no es un modelo viable, las cifras de beneficios que obtienen muestran que simplemente funciona.
De hecho, estos juegos gratuitos se encuentran entre los juegos más lucrativos y rentables en el mercado. Tiene sentido: puedes jugar gratis, y el desarrollador recibe dinero si eliges invertir en él a través de microtransacciones. Todo el mundo gana.
Sin embargo, las grandes empresas y desarrolladores de juegos triple A no quieren quedarse atrás y aplican este modelo cada vez más. No solo constituye un tentador flujo de dinero, sino una forma de hacer que los juegos AAA sean relevantes durante años: una mayor entrada de ingresos periódicos se traduce en que los desarrolladores pueden continuar produciendo contenido nuevo.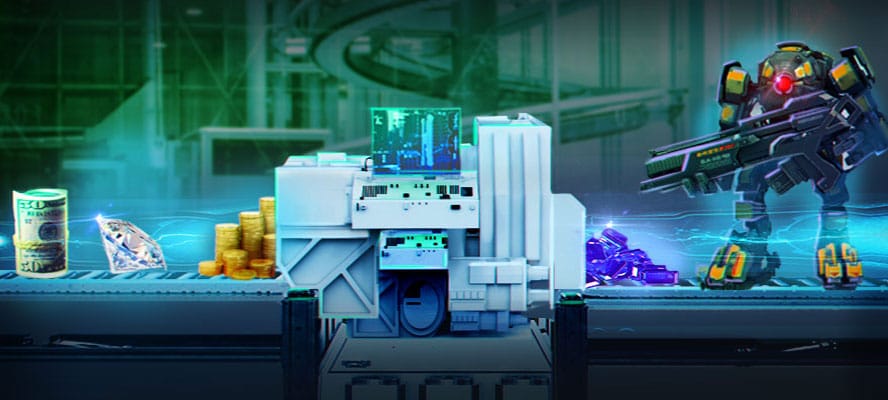 Ya estamos viendo juegos como Star Wars Battlefront 2, Evolve y NBA 2K18 emplear este modelo, pero a su manera, en los juegos triple A.
El problema con los juegos triple A que incluyen microtransacciones es obvio: has adquirido el juego a un precio premium, pero luego tienes que pagar si quieres avanzar y estar al día con los "peces gordos". Como es natural, es un problema mayor en los juegos AAA, aunque ya se empiezan a ver juegos individuales también con cajas de botines y otras compras de contenido dentro del juego.
¿Están empezando los desarrolladores de juegos AAA a volverse demasiado codiciosos desarrollando estos modelos P2W premium? ¿Tendrán estos cambios un efecto negativo y de larga duración en el mundo de los juegos? ¿Se adaptará la industria móvil a esta nueva moda del modelo freemium?
Puede. O puede que no. En el mundo de los juegos triple A, como en cualquier otro género o industria, todo gran cambio tiene sus ventajas y sus desventajas.
Star Wars Battlefront 2: la semilla de la controversia
Buena parte de la polémica que han generado las cajas de botines y las microtransacciones en juegos triple A premium procede del sistema que EA ha presentado en Battlefront 2.
Básicamente, el juego te exige que compres cajas de botines para conseguir cosas que muchos opinan que deberían estar incluidas en el precio de 60 $ del juego como, por ejemplo, la capacidad de mejorar tu personaje. Como anécdota, los jugadores empezaron a recurrir al uso de elásticos en sus mandos para saltarse este sistema absurdamente complejo.
Al comprar estas cajas de botines consigues Star Cards aleatorias. Estas tarjetas se emplean para aumentar el estatus y las habilidades de tu personaje. Como son aleatorias, puede que compres una tonelada y que aún así no consigas mejoras.
Tan solo unas horas después del lanzamiento del beta de Battlefront 2, los jugadores comenzaban a expresar su indignación sobre cómo se les obligaba a gastar cada vez más dinero para lograr un progreso significativo en este juego triple A. Y lo hicieron con bastante énfasis.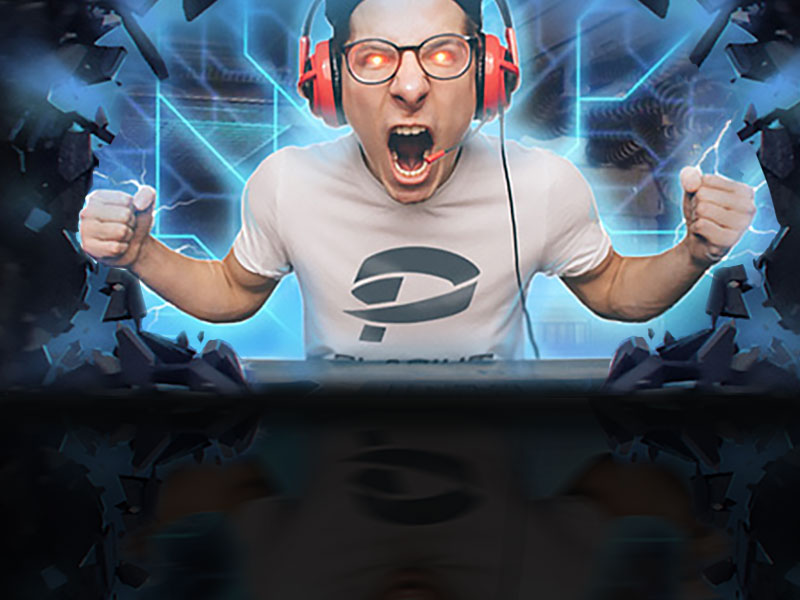 En la página de Reddit de Star Wars Battlefront 2, un usuario expresó su frustración tras aprovecharse de una de las opciones de microtransacción, comprando 12.000 cristales por 80 $ (con un descuento del 10 % de EA Access). El jugador lo desconocía, pero los cristales no podían emplearse para comprar los diferentes personajes de héroes, que estaban disponibles únicamente para intercambiar por créditos. Este usuario quería desbloquear a Darth Vader, quien en ese momento tenía un valor de 60.000 créditos.
Dentro de este mismo hilo del juego triple A, un portavoz de EA respondió a la publicación, asegurando lo siguiente:
"El objetivo es proporcionar a los jugadores una sensación de orgullo y éxito por desbloquear héroes diferentes. En cuanto al coste, hemos seleccionado valores iniciales basados en datos de Open Beta y otros ajustes realizados en las recompensas por logro antes del lanzamiento. Entre otras cosas, nos estamos fijando en las tasas de ganancia de crédito por jugador diariamente, y realizaremos ajustes constantemente para asegurar que los jugadores cuentan con metas atractivas, gratificantes y, por supuesto, realistas a través del juego."
Esta respuesta se convirtió pronto en el comentario con más «No me gusta» de la historia de Reddit hasta el momento, con más de 675.000 votos negativos.
A los jugadores de juegos triple A les preocupa que, de no poder permitirse muchas cajas de botines, tendrán que invertir mucho tiempo (cientos de horas) pasando el rato en el juego simplemente para poder estar al nivel de los que sí pueden permitirse las microtransacciones.
Incluso si te compras esas cajas, pero no tienes suerte con las Star Cards que te tocan, puede que te quedes atrás al enfrentarte con otros jugadores con mucho mejor estatus que tú. En juegos competitivos, especialmente en los juegos AAA, se trata de una enorme e injusta desventaja.
En resumen: los jugadores argumentan que no deberían tener que pagar dinero para subir de nivel. Muchos sienten que la etiqueta de 60 $ debería desbloquear el juego al completo, tal y como ha ocurrido en el pasado.
Como en todo, para hacer un análisis de la situación es necesario tener en cuenta los argumentos de ambas partes, tanto de los desarrolladores de los juegos triple A como de los jugadores.
Argumentos en contra de las microtransacciones en los juegos triple A
A pesar de la indignación que causó el modelo P2W, en realidad sí que se puede sacar algo positivo de este cambio.
Por ejemplo, las microtransacciones reducen la barrera de entrada para nuevos editores y desarrolladores indie para crear juegos y entrar en un mercado ya de por sí saturado.
Los costes de desarrollar y publicitar un juego han aumentado enormemente en los últimos 20 años. Los salarios de los desarrolladores están subiendo, el coste de los alquileres va en aumento, y se requiere más personal que nunca para desarrollar estos juegos. Sin embargo, los precios de los juegos triple A se han mantenido en unos 60 $ de media por título desde 2005. De este modo, los desarrolladores necesitan otras formas de ganar dinero.
Esto se traduce en que los juegos del tipo Games As A Service permiten al editor continuar generando ingresos para un juego. Y si pueden continuar haciéndolo, podrán seguir pagando a sus desarrolladores para actualizar el juego continuamente y añadir contenidos nuevos.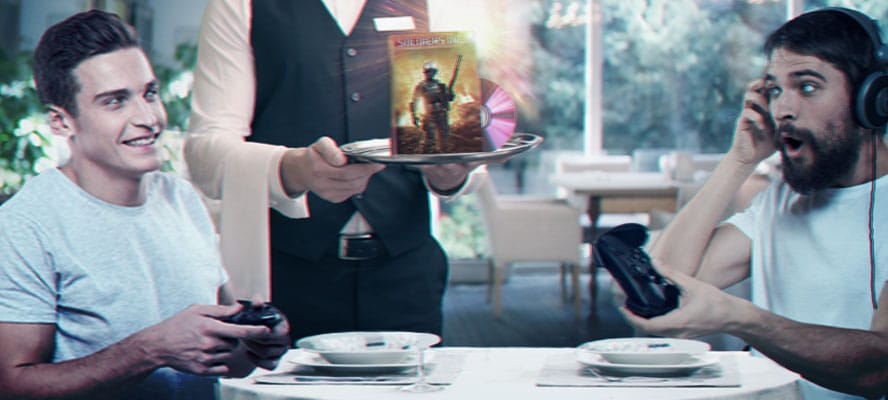 Por último, contar con microtransacciones en juegos triple A permite a los jugadores con menos tiempo para el juego mantener un nivel competitivo. Incluso si no cuentas con 20 horas a la semana para jugar a un juego AAA, puedes gastarte un poco de dinero para ponerte al nivel de aquellos que sí lo tienen, y nivelar el ámbito de juego con los jugadores más duros.
No obstante, el público también defiende unos fuertes argumentos contra el modelo de «pagar para ganar».
Argumentos a favor de las microtransacciones en los juegos triple A
Los jugadores son personas apasionadas, y esa pasión se libera siempre que los desarrolladores de juegos hacen algo que a estos no les gusta.
Como era de esperar, la controversia de BF2 trajo consigo un montón de otras polémicas. La gente expresó cómo se sentía. Esto es lo que dijeron:
Las microtransacciones pueden conseguir que algunas personas no jueguen al juego. Si no tienes cientos de horas para dedicar a un juego, y no puedes permitirte pagar para jugar y mantenerte competitivo, pronto sentirás que estás atascado. O no juegas nada, o juegas y no consigues nunca la experiencia completa.
Por supuesto, muchos juegos exigen que pagues para conseguir un mejor equipamiento y mayores niveles. Fijémonos simplemente en la versión original de World of Warcraft, en la cual el jugador promedio necesitaba invertir más de 10 días (240 horas completas) de juego real para alcanzar el máximo nivel, generalmente durante un periodo de varios meses.
El problema llega cuando estás jugando con personas que deciden gastarse el dinero en las compras de contenido, y se encuentran ahora en niveles superiores al tuyo. Tu experiencia de juego se vuelve inmediatamente peor que la de cualquiera que haya soltado pasta.
De nuevo, esto no sería un problema si no te hubieras gastado ya 60 $ para llegar hasta aquí, y ahora tienes que pagar aún más solo para tener una experiencia de juego que pueda considerarse justa.
Segundo, no todos los objetos de pago en un juego son estéticos. Los DLC estéticos no proporcionan al jugador una ventaja inherente sobre otro jugador. Son simplemente para lucirse. Pero, ¿qué ocurre cuando las microtransacciones son necesarias para desbloquear mejor equipamiento, estados y habilidades? Pues es entonces cuando los jugadores se sienten decepcionados.
Por último: el argumento más obvio es que ya has pagado el precio completo por el juego. Muchos jugadores sienten que pagar el precio de 60 $ que se establece para un juego AAA tendría que desbloquearlo todo, y que no deberían tener que gastarse más dinero en él.
Pero, al fin y al cabo, las empresas se crean para ganar dinero. Incluso cuando una empresa comienza como un estudio pequeño de una sola persona, construida con amor, pasión y ganas de cambiar el mundo, sigue necesitando dinero para poder continuar. Y puede que el negocio de esa persona un día crezca lo suficiente como para que la adquieran, y los inversores sí que se mueven por el dinero.
Así que ahora que conocemos los dos lados de la moneda, surge otra pregunta:
¿Desaparecerán las microtransacciones en los juegos AAA en un futuro próximo?
Las microtransacciones se hicieron visibles a gran escala por primera vez en 2006, cuando Bethesda lanzó el enormemente esperado y popular juego The Elder Scrolls IV: Oblivion.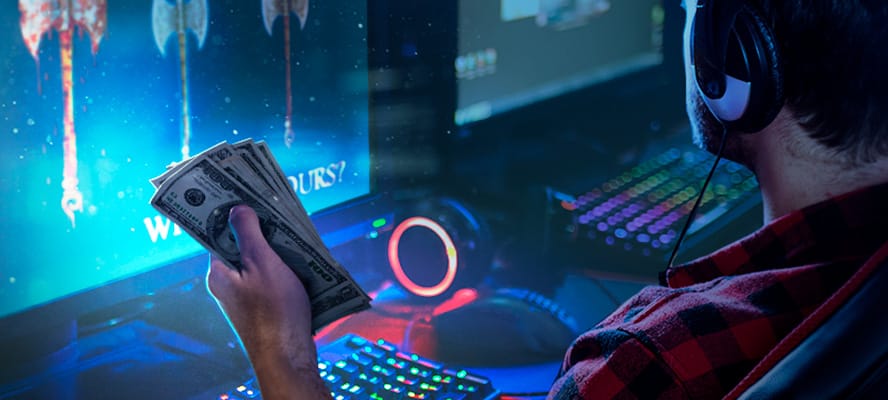 Poco después del lanzamiento, añadieron la posibilidad de comprar un pack de Armadura para Caballo por 2,50 $. A continuación siguieron nuevas mazmorras, un hogar para el jugador, nuevos hechizos y más.
Cuando otras empresas de juegos AAA vieron el enorme éxito que tenían estos contenidos de pago, se subieron al tren y en seguida se convirtió en un fenómeno generalizado.
A pesar de la controversia que existe alrededor de títulos recientes de juegos AAA y sus microtransacciones, es inevitable que los editores continúen experimentando con nuevos modelos de negocio.
Un informe demuestra que los sistemas de Games-As-A-Service han triplicado el valor de la industria. De hecho, EA ganó la increíble cifra de 13 mil millones de dólares solo con el contenido descargable en juegos AAA durante el 2016.
Activision ha presentado una patente para un sistema de matchmaking diseñado para fomentar más el gasto del consumidor. Es posible que este método se implemente pronto en toda la industria.
Las microtransacciones han llegado para quedarse en los juegos para móviles, los juegos casual, y ahora también en los juegos triple A. Por ello, lo más posible es que sigamos viendo nuevas aplicaciones de este formato.
Raid: Shadow Legends
Colecciona 400+ Campeones y lucha por la gloria