11 lecciones aprendidas de la guerra aplicadas en los MMO

En 2003 se publicó un documental titulado The Fog of War (Niebla de guerra). La película versaba sobre la vida y los tiempos del exsecretario de Defensa de EE.UU. Robert S. McNamara y las once lecciones más importantes que aprendió sobre la guerra moderna. Dado que los juegos de estrategia y los juegos multijugador online a menudo simulan la guerra en sus múltiples formas, estas lecciones pueden, sin duda, servir como una guía para todos los jugadores de MMO. En este artículo se revisarán para entender cómo podrían ayudar al jugador a mejorar.

1. Empatizar con el enemigo
Trata de ver la situación a través de los ojos de tus enemigos antes de precipitarte al combate. Te ayudará a entender su forma de pensar y anticipar cómo podrían reaccionar a tus acciones, aunque no debería confundirse nunca con simpatía. No tienes que sentirte mal por tu enemigo ni mostrar misericordia; al fin y al cabo, se lo han buscado ellos mismos al desafiarte.
2. La racionalidad no nos salvará
No todos los desafíos pueden resolverse o solucionarse únicamente haciendo uso del pensamiento racional. Lo más inteligente que se puede hacer en un momento dado no es siempre lo mejor que se debe hacer. Incluso cuando todas tus neuronas te instan a seguir cierto camino, a veces tienes que confiar en tu instinto y hacer lo que te dice. En otras ocasiones lo único que necesitas es suerte.
3. Hay algo más allá de uno mismo
Es importante recordar que en un MMO, tus acciones no existen en el vacío y pueden afectar a otros jugadores o tu Grupo. También es importante tener en cuenta que uno mismo se ve afectado por las acciones de los demás jugadores. Por ejemplo, es posible que nunca te hubieses unido a tu grupo de no ser por ese jugador amable que te envió refuerzos en el momento justo.
4. Maximizar la eficiencia
Incluso el más común de los recursos del juego es un bien preciado, por no hablar de tu propio tiempo personal. Malgastar cualquier recurso o tiempo en un juego de estrategia es casi un crimen, así que asegúrate de utilizar tus recursos de la mejor manera posible. No entrenes unidades ni construyas nuevos edificios solo porque puedes: piensa si realmente los necesitas, o si hay algo mejor en lo que puedes invertir tus recursos y tu tiempo.
5. La proporcionalidad debería ser una directriz en la guerra
A veces es fácil ceder a nuestra rabia y limitarnos a ir a por un enemigo con todo lo que tenemos. Sin embargo, hay un viejo dicho que dice que el castigo debe ajustarse al crimen. Que alguien te ataque y te robe algunos de tus recursos no es necesariamente una declaración de guerra. Reconoce su base para evaluar si resultará ventajoso enfrentarte a él o envíale un mensaje para que sepa que eres un jugador activo. Y si vuelve a hacerlo, hazlo pedazos.
6. Consigue información
En pocas palabras, necesitas saber a qué te enfrentas. Ya hemos mencionado el reconocimiento en la lección anterior, pero también hay otras formas de obtener datos sobre tu contrincante. ¿;Forma parte de un grupo? ¿;Alguno de tus aliados ha tratado alguna vez con él o ella? ¿;Tiene antiguos aliados de quienes puedes sacar información? Puedes incluso echar un vistazo a la página de Facebook del jugador para aprender más acerca de sus hábitos de juego. Los datos son conocimiento, y el conocimiento, poder.
7. Creer y ver a menudo no son suficientes
Hay una frase hecha que dice "ver para creer". Sin embargo, la lección 7 afirma que eso no es verdad, ya que lo que vemos a menudo está distorsionado por lo que creemos. A menudo vemos lo que queremos ver y dejamos de lado sucesos e información que apuntan a una conclusión diferente. Revisa varias veces tu información antes de tomar una decisión importante y asegúrate de que tus fuentes no estén influenciadas de ninguna manera.
8. Prepárate para reexaminar tu razonamiento
Ser testarudo y asertivo tiene sus ventajas al llevar a otros jugadores a la guerra, o al negociar un acuerdo diplomático. Sin embargo, también es importante saber cuándo te equivocas. Si no eres capaz de convencer a otros del mérito de tus formas y acciones, no lo atribuyas a su estupidez. Reexamina tu propia lógica antes de nada.
9. Para hacer el bien puede que tengas que hacer el mal
Esta es probablemente la lección más controvertida de la lista de aprendizajes sobre la guerra. La guerra nunca es bonita, ni siquiera en el mundo digital. A veces tienes que atacar a otros jugadores que no crees que lo merezcan porque simplemente eligieron alinearse con un enemigo de tu clan o tal vez por encontrarse en tu camino. Intenta minimizar estos casos. Puede que no seas capaz de evitarlos por completo, pero al menos puedes asegurarte de que no ocurren de forma innecesaria.
10. Nunca digas nunca
"Nunca digas nunca" no es solo una terrible canción de Justin Bieber. En este contexto, es un lema bastante optimista que todo jugador de MMO debería adoptar. En muchos MMO, no hay una "condición de pérdida", por lo que siempre puedes superar cualquier desafío que te presente el juego u otros jugadores. Con dedicación, un poco de ayuda de tus aliados y un puñado de diamantes siempre puedes volver a la cima en poco tiempo.
11. No puedes cambiar la naturaleza humana
No importa cuánto lo intentes ni lo mucho que juegues, no puedes cambiar la forma de jugar de otros jugadores. A algunos les gusta atacar a todo lo que ven, otros juegan una campaña larga y sangrienta, llena de puñaladas traperas y traiciones. Lo cierto es que otros jugadores intentarán hacerte daño, es inevitable. El truco es no dejar que te afecte. Encuentra a otras personas con las que te diviertas jugando, forma fuertes lazos con ellos y lleva la lucha a todos tus enemigos.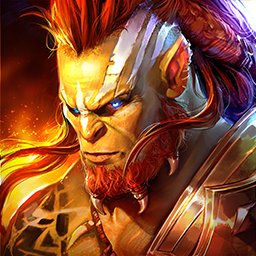 RAID: Shadow Legends
Colecciona 700+ Campeones y lucha por la gloria