Juneteenth, el Día de la Liberación: ¿cuándo es y por qué se celebra?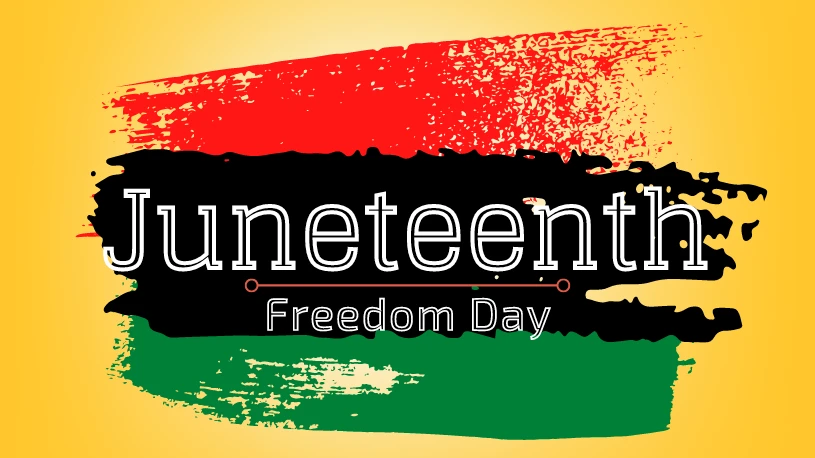 El Juneteenth, o Día de la Liberación, es el día que celebra el fin de la esclavitud en Estados Unidos. El nombre es una versión abreviada de June 19th (19 de junio), aunque esta fecha no siempre corresponde con el día de la celebración. El día de Juneteenth 2022 tendrá lugar el domingo 19 de junio de este año.

¿;Por qué se llama Juneteenth al Día de la Emancipación?
El 22 de septiembre de 1862, Abraham Lincoln firmó la Proclamación de Emancipación. En ella se establecía que, a partir del mes de enero siguiente, en 1863, toda persona que siguiera viviendo en los estados esclavizados que se rebelaron contra la Unión sería libre.
Aunque fue un gran paso hacia la libertad, solo se aplicó a los que vivían en la confederación. La Víspera de la Libertad tuvo lugar el 1 de enero de 1863. Los afroamericanos se reunieron, esperando la noche en que la Proclamación de la Emancipación entraría en vigor.
Cuando se hizo realidad, celebraron servicios religiosos y marcharon por todo el país, difundiendo la buena nueva. Para las zonas que no estaban bajo el control de los estados confederados, pasaría mucho tiempo antes de que la emancipación pudiera promulgarse. Texas era el estado más al oeste y sería el último en beneficiarse.
Se necesitaron dos años y medio para que esto ocurriera. El 19 de junio de 1865, dos mil soldados llegaron a Galveston, Texas, y tomaron el control del estado. Allí vivían 250.000 ciudadanos negros en situación de esclavitud, y se anunció que su libertad había llegado.
Ese es el momento en el que se puso fin a la esclavitud en todo Estados Unidos y es la razón por la que el día de Juneteenth, o Día de la Emancipación, se celebra cada año.
¿;Es el Juneteenth 2022 una fiesta nacional?
El 17 de junio de 2021, el día de Juneteenth se convirtió en una fiesta federal oficial. Ahora se conoce como la fiesta afroamericana más longeva y las celebraciones del Juneteenth 2022 tendrán lugar el día 19 de junio.
Cómo celebrar Juneteenth 2022
Las celebraciones del Día de la Emancipación tienen lugar desde hace unos 150 años en Estados Unidos. Sin embargo, hasta hace poco no era considerada una fiesta federal oficial. El primer estado en celebrarlo fue Texas, cuando se convirtió en fiesta estatal oficial en 1980.
Nueva York lo convirtió en ley en 2020, y se promulgó como fiesta federal un año después, en 2021.
Al ser una fiesta nueva, no tiene las tradiciones institucionalizadas que tienen otras festividades. Mucha gente opta por celebrarla de diversas maneras. Como en la mayoría de las fiestas estadounidenses, suele haber comida, barbacoas y fuegos artificiales.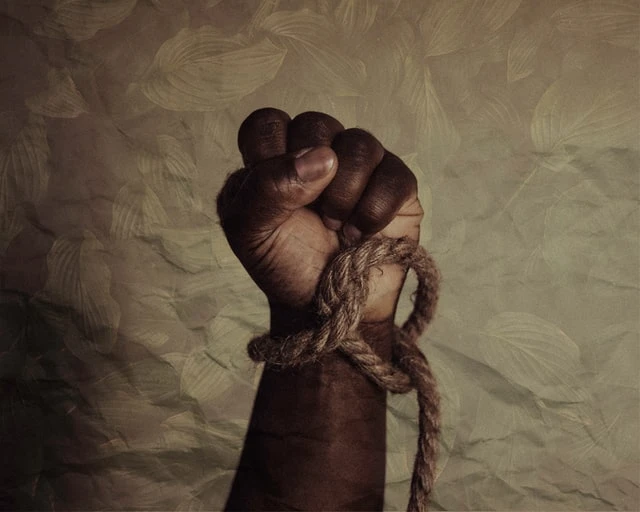 Foto de
Tasha Jolley
en
Unsplash
Vestirse de rojo, negro y verde para este día es una tradición común, y las decoraciones de Juneteenth también pueden contener estos colores, que son representativos de los pueblos africanos de todo el mundo y sus descendientes.
La temática roja se traslada a la comida y la bebida que la gente consume ese día. Los pasteles "red velvet", los refrescos de fresa y la sandía también conmemoran el día.
Cuando los africanos esclavizados llegaron a Estados Unidos y al sur del Caribe, el té de hibisco y el té de nuez de cola fueron dos bebidas que se trajeron con ellos. Las bebidas rojas son un guiño a esto, además de representar la sangre de los esclavizados o de los que perdieron la vida a causa de ello.
Otros pueden optar por celebrar el Juneteenth 2022 mirando hacia el futuro, y el apoyo a empresas e innovaciones locales es una forma práctica de hacerlo.
¿;Cómo celebramos Juneteenth en la industria del gaming?
No hay una forma oficial de celebrar Juneteenth en la industria del gaming. Jugar juegos gratis de temática relacionada es una buena forma de hacerlo. Hay destacados personajes de videojuegos afroamericanos y negros en los juegos, además de un excelente personal que los hace realidad, pero aún queda mucho camino por recorrer.
Si no fuera por la contribución de innovadores como Gerald "Jerry" Lawson, no habríamos tenido el concepto de cartucho de juegos. Lawson y su equipo fueron los responsables de la Fairchild Channel F, la primera consola con juegos extraíbles.
Este concepto ha continuado hasta los juegos modernos gracias al trabajo de desarrolladores como Shawn Alexander Allen, de Rockstar, que trabajó en la serie Grand Theft Auto y Red Dead Redemption.
Me, about these Black game developer lists:
"Those feel very strange to me. I don't want to be your favorite black developer, just like no one wants to be your favorite white rapper."

Can read more about Treachery in @Beatdown_City in the LA timeshttps://t.co/ayLWVDDWpT

— Shawn Alexander Allen (@ShawnDoubleA) June 11, 2020
Si quieres homenajear su contribución a este sector, comparte tu agradecimiento en las redes sociales y crea un debate para difundirlo.
¿;Cuál es el significado de la bandera de Juneteenth?
El diseño de la bandera de Juneteenth fue obra de Ben Haith y la ilustradora Lisa Jeanne Graf. Creada en 1977, Haith fue uno de los fundadores de la National Juneteenth Celebration Foundation y llenó la bandera de simbolismo.
Did you know: The Juneteenth Flag was created by former National Juneteenth Observance Foundation (NJOF) Massachusetts State Director and Founder of the National Juneteenth Celebration Foundation (NJCF), Ben Haith, in 1997. pic.twitter.com/TOBTSfD4QL

— B.L.A.C. (@BLAC_EST2020) June 16, 2020
Su esquema de colores rojo, blanco y azul refleja la bandera de Estados Unidos. En el centro hay una estrella blanca, que representa a Texas, el estado de la estrella solitaria. Alrededor de ella se aprecia otra silueta que recuerda a una explosión.
Esta explosión representa una nova, el proceso de nacimiento de una nueva estrella, que recuerda el nuevo comienzo de los afroamericanos en Estados Unidos.
Sin embargo, hay otra combinación de colores muy destacada en torno al Juneteenth, que representa la bandera panafricana (creada en 1920) y cada color tiene un significado simbólico.
¿;Cuál es el significado de "For Those Who Chose the Sea" (Para los que eligieron el mar)?
La primera fiesta nacional del Juneteenth inundó las redes sociales con la frase "For those who chose the sea". Es una referencia a las personas que eligieron saltar por la borda durante el pasaje del medio, una sección del comercio de esclavos del Atlántico que transportaba personas desde África hasta el Caribe y las Américas.
Muchos elegirían saltar por la borda y morir antes que vivir una vida esclavizada en una tierra extranjera.
Estas publicaciones en las redes sociales a menudo contenían una imagen de una escultura submarina. En ella aparecía un círculo de seres humanos cogidos de la mano mirando hacia fuera. La escultura se encuentra en el jardín de esculturas submarinas de Molinere, en Granada.
Llamada Las Vicisitudes, es obra del artista Jason DeCaires Taylor. Su intención no era crear una pieza sobre el pasaje del medio sino mostrar la unidad y la cohesión frente a los elementos.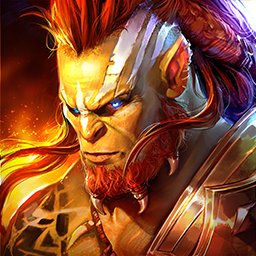 RAID: Shadow Legends
Colecciona 700+ Campeones y lucha por la gloria