Videojuegos en el Black Friday: las mejores ofertas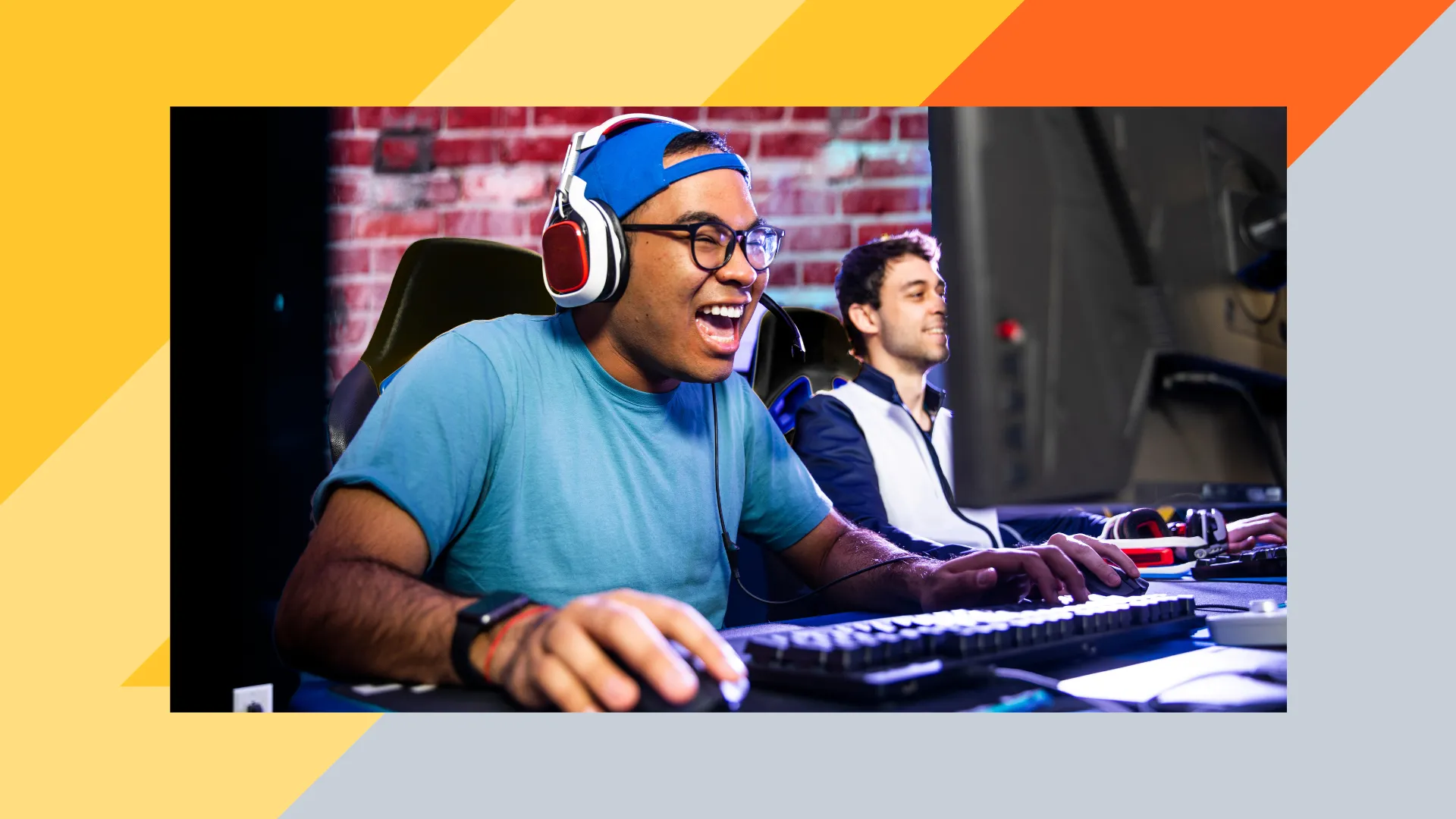 En el marco de las festividades, ¡hemos decidido lanzar nuestras promociones exclusivas y crear las más grandes ofertas en videojuegos del Black Friday que hemos tenido hasta ahora para celebrar! ¡No te las pierdas o te arrepentirás todo el año!
Sigue leyendo para saber todos los detalles de las promociones que tenemos en nuestros mejores juegos para móviles y PC.

Black Friday y Cyber Monday en RAID: Shadow Legends
Durante el Black Friday, los juegos lo dan todo por sorprender a los jugadores y uno de los mejores juegos de rol no se puede quedar atrás.
Para RAID, traemos una amplia gama de ofertas y eventos en nuestra tienda a propósito del Black Friday y el Cyber Monday. A continuación te presentamos todo lo que necesitas saber:
Promociones especiales en videojuegos del Black Friday
Le damos la bienvenida al Black Friday de juegos con un paquete muy especial en la tienda del juego en nuestra plataforma. Está hasta el tope de Fragmentos Antiguos, un montón de Energía y un cofre lleno de Plata reluciente.
¡Hazte con ellos para llevar a tu equipo al siguiente nivel y da inicio a las ofertas en videojuegos del Black Friday con estilo!
Seguido de esto tendremos algo que los jugadores experimentados de RAID siempre están esperando: nada menos que el lanzamiento de Fragmentos de Eventos de Fragmentos anteriores en oferta para que finalmente puedan conseguir lo que necesitan y adquirir los Campeones por los que han estado trabajando.
Además de eso, tendremos una oferta en Skins. ¡Presta atención para no perder la oportunidad de hacer que tu Campeón favorito luzca renovado!
Por si fuera poco, también vamos a lanzar una oferta especial para el Cyber Monday. El paquete incluirá Fragmentos Antiguos y el sueño de cada jugador de Raid: un Tomo de Habilidades Legendario.
Eventos de RAID durante el Black Friday
Una vez que hayas adquirido todas nuestras promociones en videojuegos del Black Friday, podrás presumir de tus compras en nuestros eventos especiales.
El 22 de noviembre, tendrás 10 veces más probabilidades de invocar a ciertos Campeones a partir de Fragmentos Antiguos, además de un Evento de Avalancha de Invocaciones.
Esta probabilidad x10 de invocación estará disponible para Fragmentos del Vacío el 23 de noviembre y para Fragmentos Sagrados el 24; ¡el momento perfecto para abrir tus Fragmentos acumulados!
Asimismo, a partir del 24 de noviembre y hasta el 1 de diciembre, llevaremos a cabo un Evento de Fragmentos especial con un temible Campeón que podrás llevarte.
También tendremos un nuevo lanzamiento de Evento Camino del Héroe, así que sigue las noticias del juego para obtener los detalles.
Entregas de Prime Gaming para RAID
No olvides dirigirte a la página de inicio de Prime Gaming en https://gaming.amazon.com/home y canjear unas excelentes recompensas de RAID: Shadow Legends (si es que tienes Prime, claro está).
La primera entrega contiene al Campeón Épico Kunoichi y está disponible hasta el 7 de diciembre.
Solo debes abrir la página de descripción de producto de RAID: Shadow Legends y seleccionar «Consigue contenido del juego» para recibir un código promocional personalizado que puedes introducir en RAID o en una página de canje de códigos promocionales especiales.
Esta es la segunda vez que Plarium colabora con Prime Gaming para que sus miembros puedan disfrutar de contenido exclusivo de RAID. La primera oportunidad fue a principios del 2019, poco después del lanzamiento del juego.
¿Qué se está cocinando en Mech Arena para el fin de semana del Black Friday?
Nuestro increíble ejemplar de juegos de robots también se viste de gala para la ocasión con unas jugosas ofertas en videojuegos del Black Friday.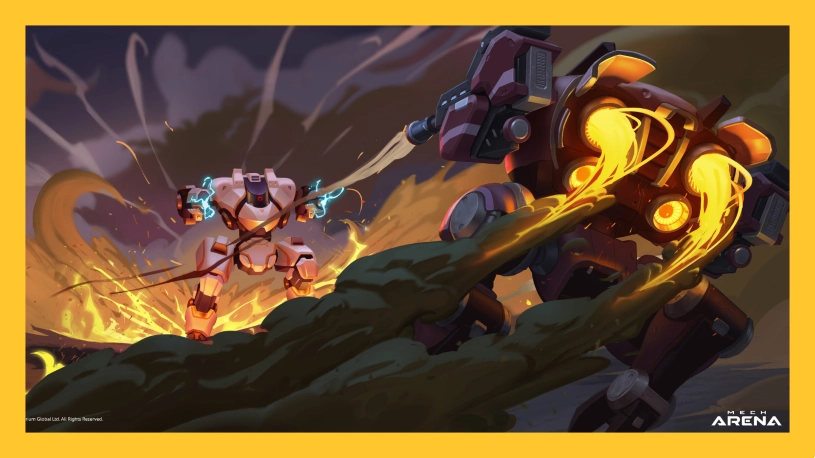 La estrella principal del show en este Black Friday será Redeemer. Este Mech está disponible a un súper descuento, ¡y puede transformar a tu equipo con su habilidad determinante de Retroceder!
Solo debes activarla para regresar a Redeemer a donde estaba unos instantes atrás.
Cuando está totalmente mejorado, la habilidad de Retroceder también elimina todos los Debuffs e incluso puede activarse mientras que Redeemer está aturdido debido a un efecto de PEM. ¡Así que puedes cargar a tus oponentes sin miedo!
Nuestras ofertas en videojuegos del Black Friday también traen para ti un enorme descuento del 60 % al 70 % en A-Coins, Créditos, Llaves de la Fortuna y Entradas. Sin duda, algo digno de un Black Friday.
Puedes encontrar los descuentos en la tienda del juego. ¡No te pierdas la oportunidad de hacerte con todo lo que necesitas!
El Cyber Monday no se queda atrás. El equipo de Mech lanzará el EM Rifle 16. Este Arma Francotirador de verdad que está a la altura de la ocasión.
Su mira láser y sus proyectiles de gran potencia, que infligen dos veces más daño, te pueden ayudar a voltear el marcador de cualquier batalla. Definitivamente, no te lo puedes perder.
Ofertas en videojuegos del Black Friday 2022 en nuestros otros títulos
El portafolio de juegos online de Plarium contiene más de 15 títulos diferentes y para todos hemos planeado promociones especiales en este evento.
A continuación te presentamos un abrebocas de lo que encontrarás en nuestro Black Friday de juegos:
Undersea Tripeaks Solitaire se une a la celebración en el marco de las ofertas en videojuegos del Black Friday en las profundidades del océano con dos paquetes alucinantes. En ellos encontrarás de todo, desde Monedas y Cartas Adicionales hasta los importantísimos impulsores. Por otro lado, el Cyber Monday trae una oferta especial que te dará hasta 100 % más en monedas en todos los paquetes. ¡Los juegos de solitario nunca habían sido tan generosos!
Ahora bien, los juegos de estratégia no se quedan atrás. Stormfall: Age of War, Sparta: War of Empires y Soldiers Inc. contarán con promociones especiales que incluyen grandes descuentos en los artículos más usados por los jugadores. Estos paquetes del Black Friday de juegos traerán una increíble variedad de elementos que ayudan a los jugadores de todos los niveles a avanzar más rápido. ¡Corre ya a los juegos y hazte con ellos antes de que desaparezcan!
Preguntas frecuentes del Black Friday
Si te interesa saber más sobre esta celebración, hemos preparado para ti esta guía para ayudarte:
¿Cuál es la historia detrás de las ofertas en videojuegos del Black Friday?
Las ofertas en videojuegos del Black Friday empezaron a surgir en la última década, a partir de que las compras en línea ganaran popularidad. Sin embargo, los orígenes del Black Friday como evento comercial son el centro de un álgido debate.
Por un lado están quienes consideran que es un nombre creado por los trabajadores de tienda para referirse a la locura que inunda las tiendas durante el primer gran fin de semana de compras de las festividades.
En el otro extremo están los que aseguran que su nombre se debe al color de tinta que usan los contadores para registrar las ganancias.
¿Cuánto cuestan los videojuegos en el Black Friday?
En realidad, las ofertas en videojuegos del Black Friday varían cada año, ¡aunque si buscas bien, puedes encontrar descuentos del 50 %!
Nuestra recomendación es que te asegures de revisar cada tienda y minorista para garantizar que recibas las mejores ofertas en videojuegos del Black Friday.
Entra ya en las ofertas en videojuegos del Black Friday de Plarium
¡Eso es todo! Echa un vistazo a nuestros juegos y aprovecha nuestras épicas ofertas en videojuegos del Black Friday. Quédate hasta el Cyber Monday y consigue más promociones increíbles.
Por último, pero no menos importante: ¡diviértete con nuestros juegos para PC, móviles y más!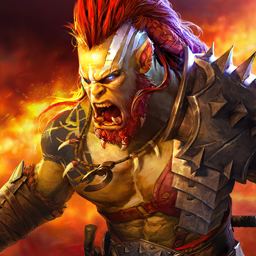 RAID: Shadow Legends
Colecciona 700+ Campeones y lucha por la gloria