In the relatively fresh lands of Ubeveberg, warriors sharpen their axes and don their armor. The time to protect their homelands is now and they will not let their ancestors down.
Clans have been pitted against rival clans of an opposing realm, in a challenge that will test these new lands like never before. This will either be their finest hour, or their greatest defeat.
One clan in particular that is riding out into battle in defense of their homelands are the Rage of Dutch clan, warriors that are eager to test their arms in combat!
Fortunately, they were forewarned of this coming battle, as a Kingdom-wide announcement was made to make all the realm well aware of the coming event. This gave them the time they needed to warn their warriors and prepare them for the coming conflict.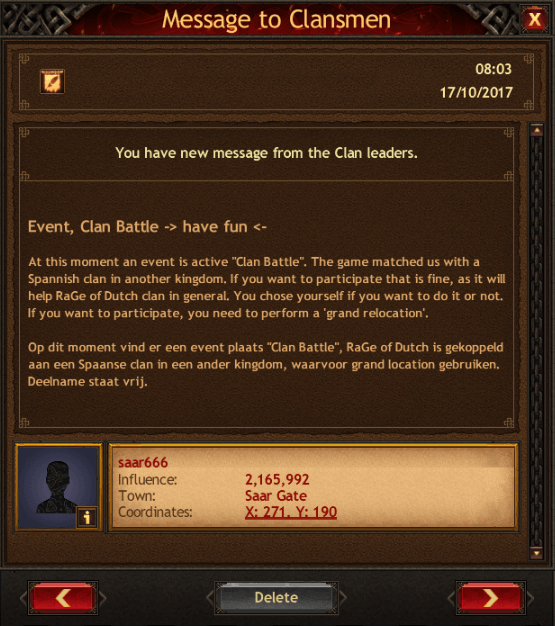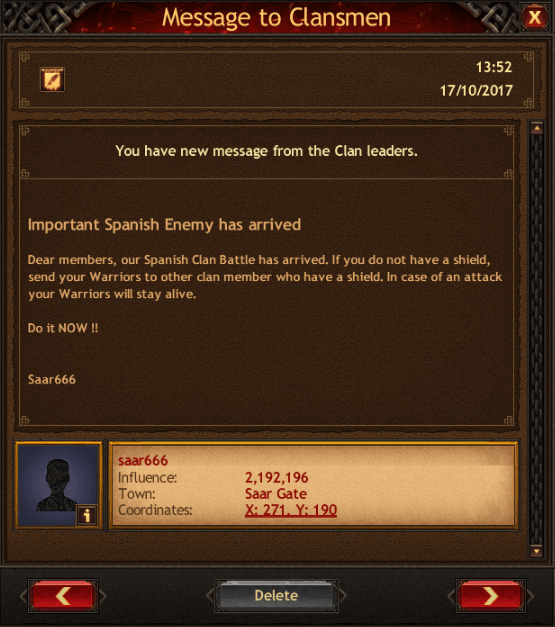 Deploying a number gruesome tactics, the veterans that make up the ranks of the Rage of Dutch quickly set out to decapitate their opponents before they even knew what befell them. Their enemy, the Hijos de Horus, were a small collection of warriors ill-prepared for the overwhelming numbers that that Rage of Dutch threw at them.
Defeat after defeat rained down upon them. In addition to this, the craftsmen and gatherers of the Rage of Dutch accumulated vast amounts of points, propelling their clan far ahead of their opponents.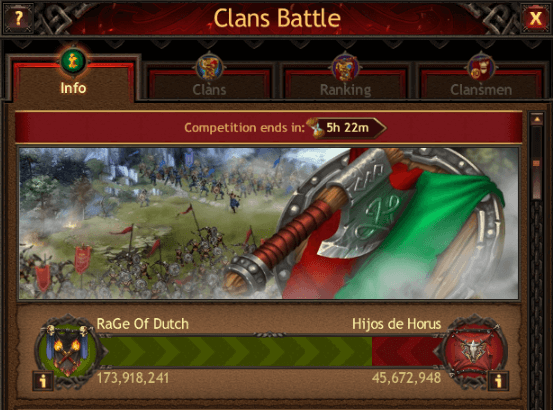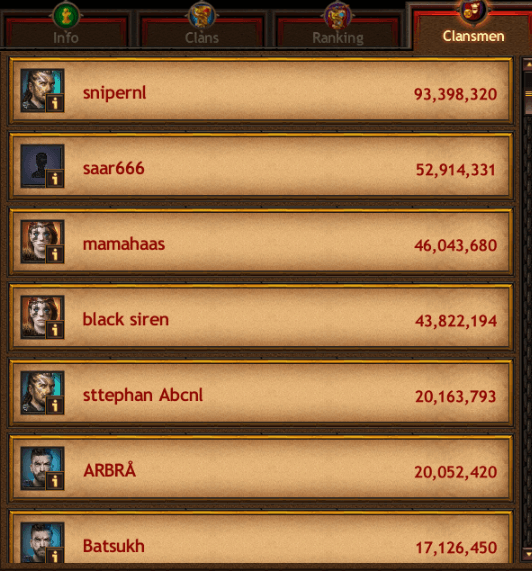 Still, it was not an entirely one-sided battle: the Rage of Dutch also found themselves under retaliation, with one of their members finding themselves almost entirely wiped out in the process.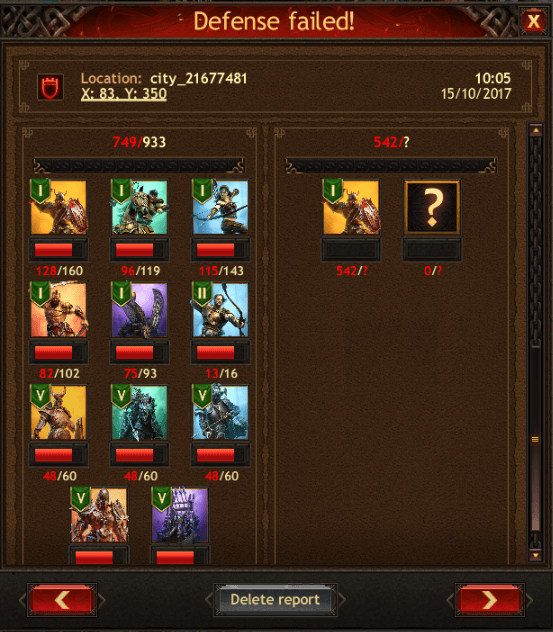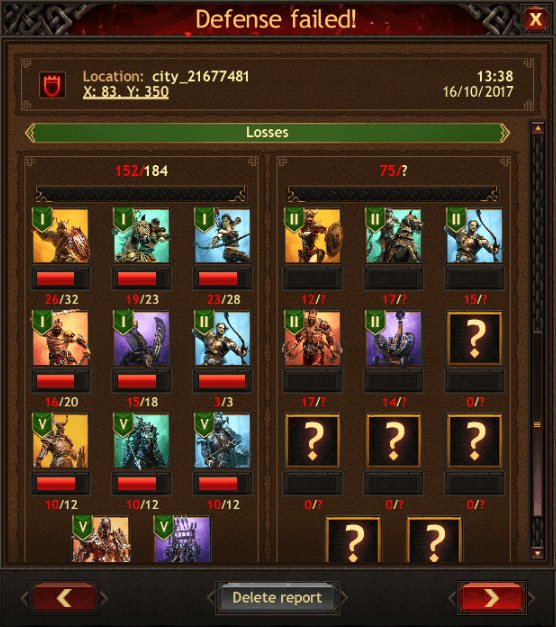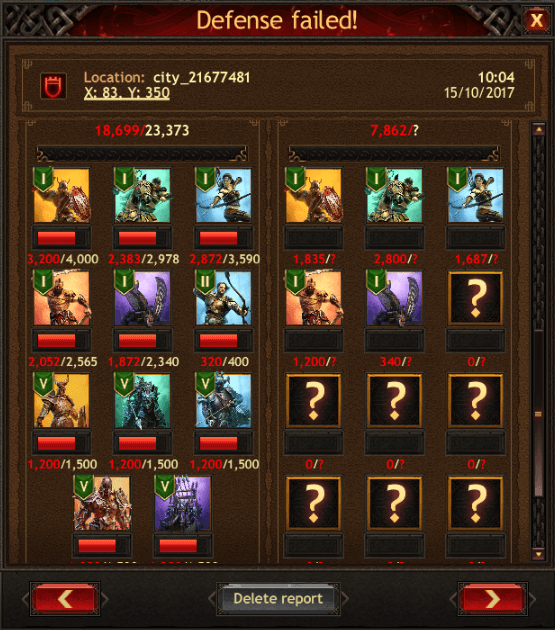 Still, with only a few scarce hours remaining, it is hard to see how the Rage of Dutch could now fall behind their opponents, especially since even now they stalk them, waiting for their shields to fall so that they can strike their final blow if given the chance.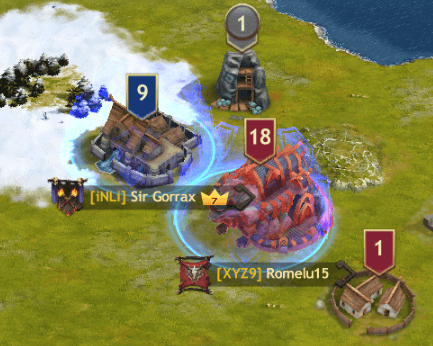 For the rest of the Kingdom of Ubeveberg, anxiously wondering how they would fare in the coming conflict, a decisive answer has been produced. They have confirmed what they always knew to be the case: they are destined for greatness, and no enemy will stand in their way.