In the lands of Vikings: War of Clans, our greatest minds are constantly thinking, they are constantly creating and attempting to advance our societies further into the future.
In addition to this, our warriors are always challenging themselves, honing their skills, to gain an advantage over their foes and dominate their neighbors.
Some of these advancements help us greatly and push us forward as a whole, while others simply help those Jarls who have advanced far enough, to give them an advantage over all others who have not reached their personal level of knowledge.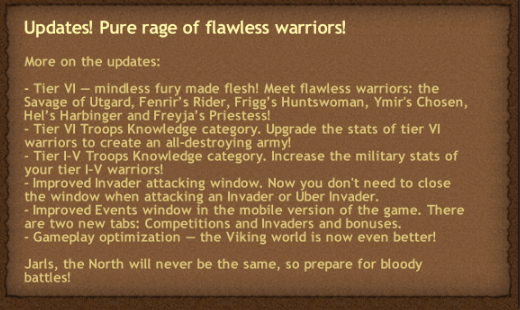 The latter is exactly what our minds have discovered, a great advantage for those who are skilled enough to wield its power. New troops have been discovered and with them, the ability to smite all other foes that came before them.
Through unlocking the appropriate knowledge, within your Oracle, Jarls can now recruit and train six new mighty units, units that are vastly superior to all others that have come before them.
These are as follows;
Savage of Utgard
Fenrir's Rider
Frigg's Huntswoman
Ymir's Chosen
Hel's Harbringer
Freyja's Priestess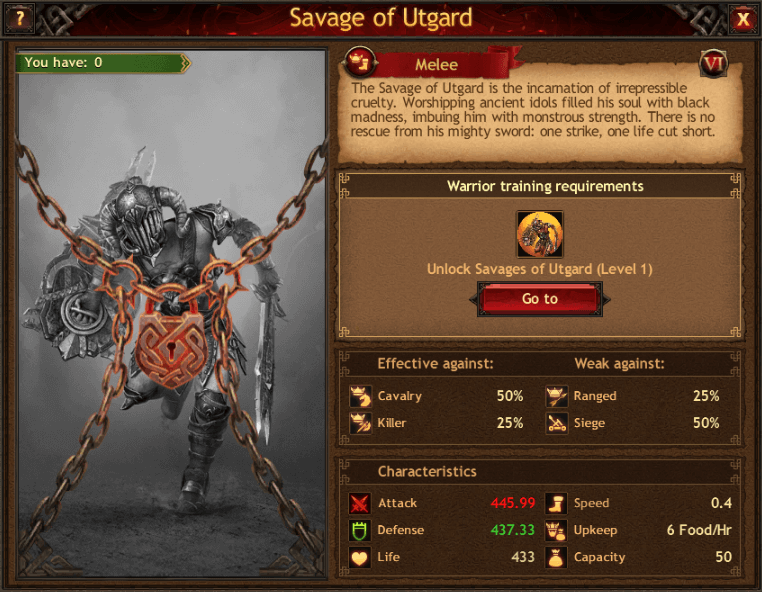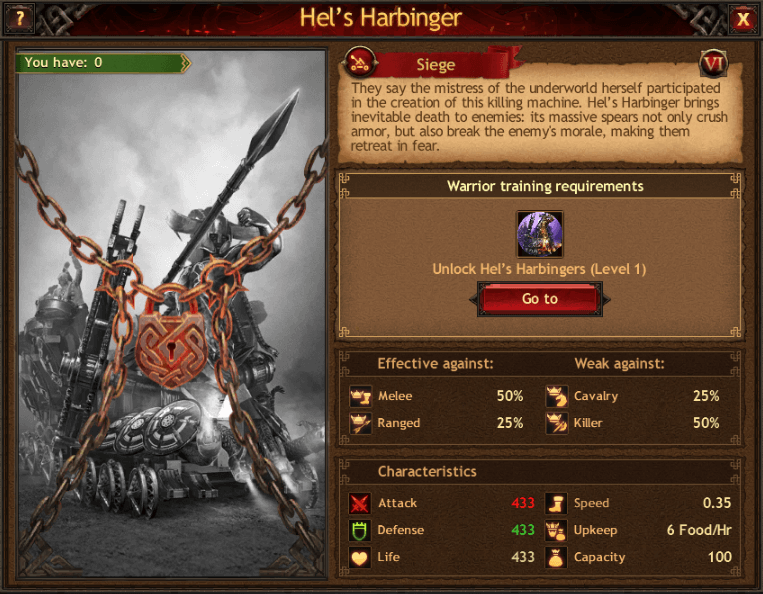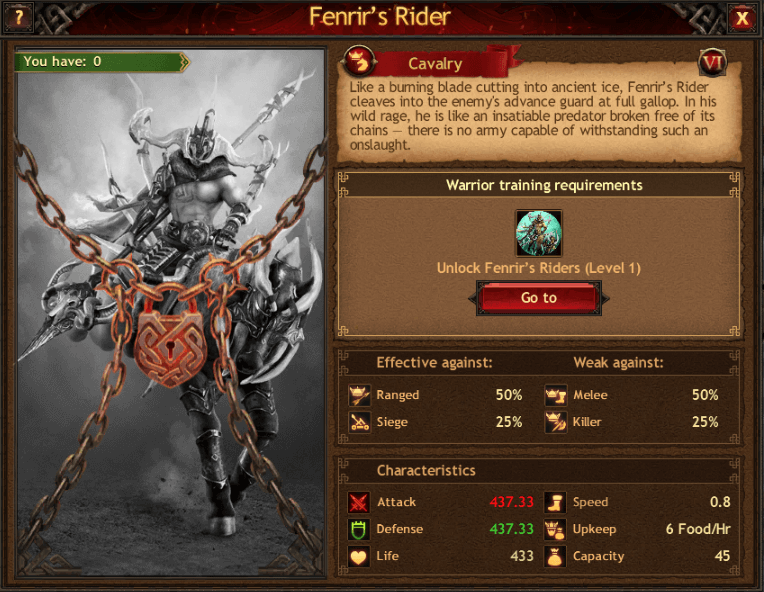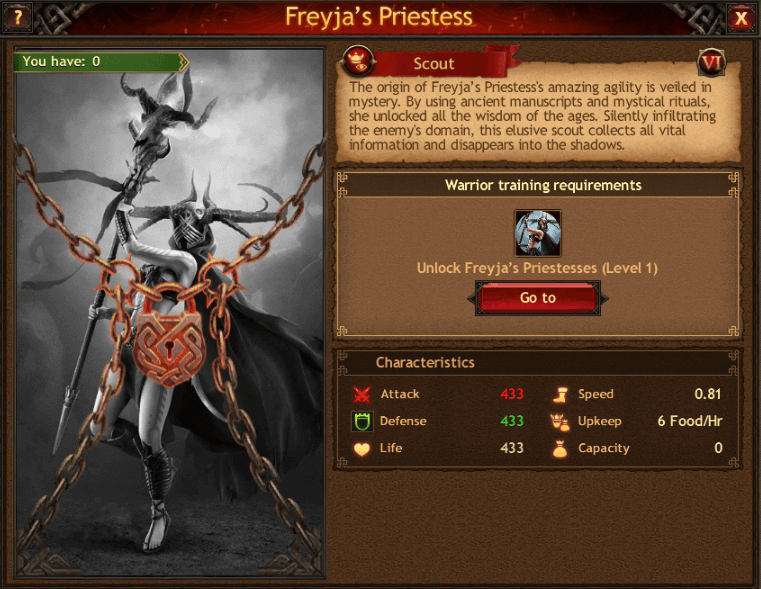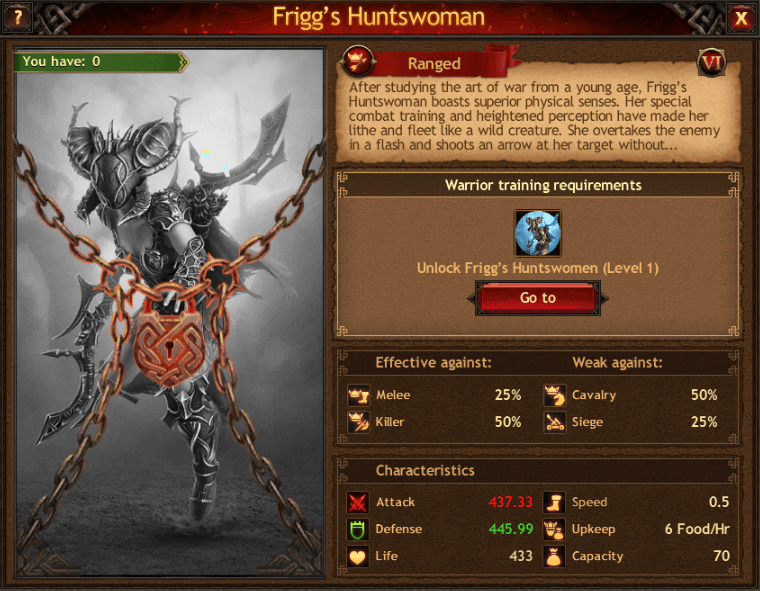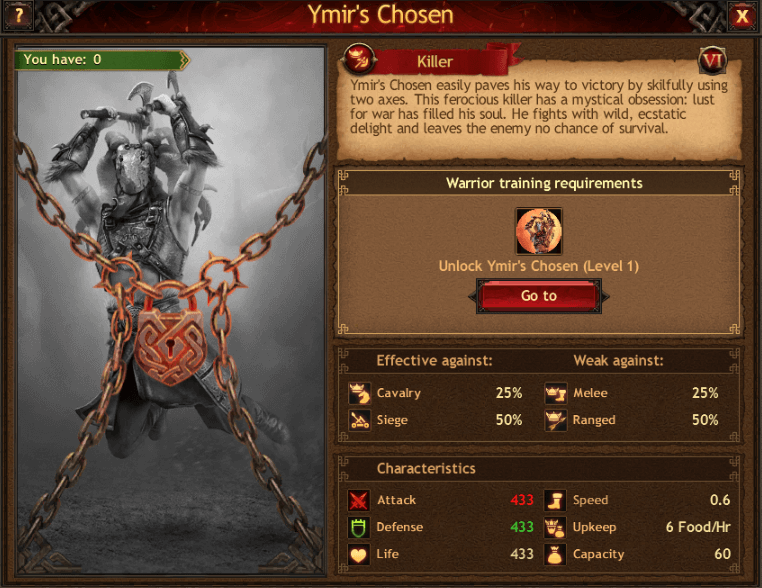 The descriptions and strengths of each of these new warriors can be found within your barracks, even if you have not yet reached the point at which you can train these new champions and enlist them in your armies.
Each of these units is more effective at attacking certain types of units than others, meaning that you should seek to unlock each and every type if you wish to gain a true advantage and balanced army that will easily dispatch any challengers that rise up to face you.
It will take a great deal of effort if you are just beginning your journey and hoping to gain access to these forces, but the effort will be well worth it, as you will stand shoulder to shoulder with some of the fiercest fighters this realm has ever seen. All should witness greatness in its purest form, something each and every Jarl should strive for...