Another major announcement has arrived and, once again, it simply showcases the ingenuity and intelligence of our brave citizens that call this wild frontier home.
Chieftains all over the realm, supported by their fellow clansmen, have begun the construction of the "Arms Guild", a new building that was recently discovered and made available to any clan that has the required resources to construct this new building.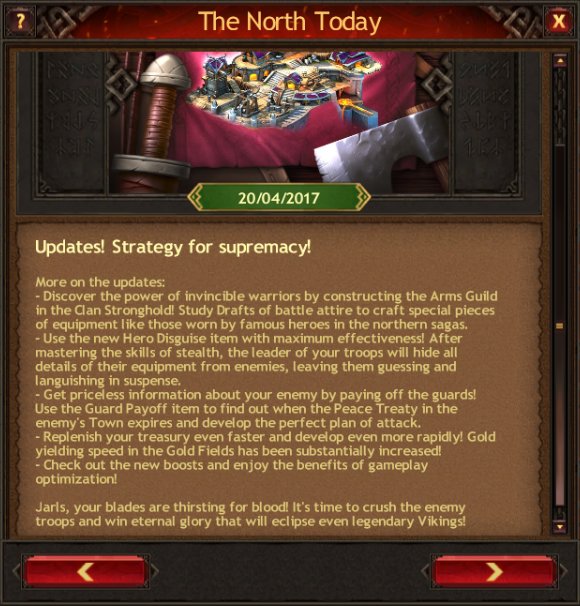 Some have been slow to act, and are still working on other buildings within their clan stronghold, while other, more established leagues acted immediately and without delay, erecting this noble construction within their stronghold walls, boosting their clan's morale and influence in the process.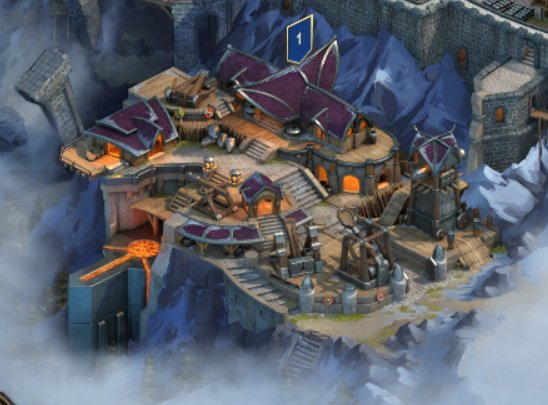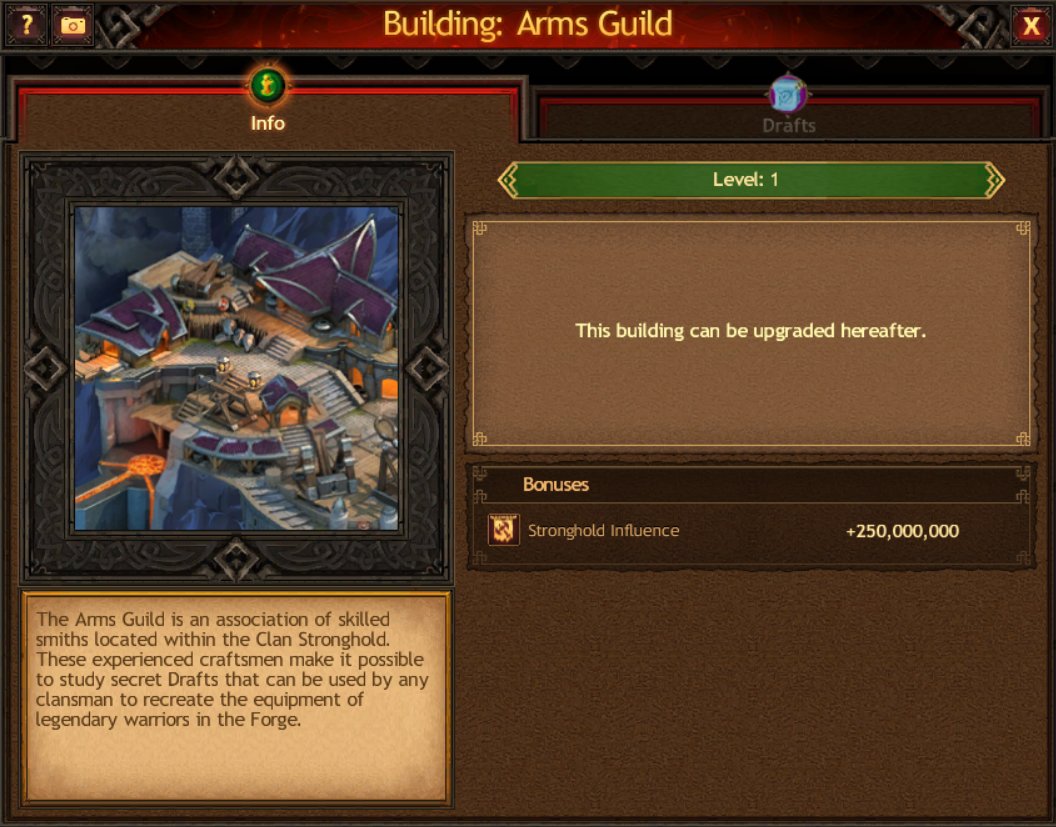 As can be seen above, from the announcement and within the Arms Guild information tab itself, this building will enable great Jarls from all walks of life and all areas of the realm to recreate ancient lost equipment that was worn by our ancestors and heroes of long ago.
Yet building this valuable structure is no simple task. The required resources must be gathered to unlock each and every single piece of desired equipment. This quest will take any clan, no matter how powerful they are, a tremendous amount of time and effort.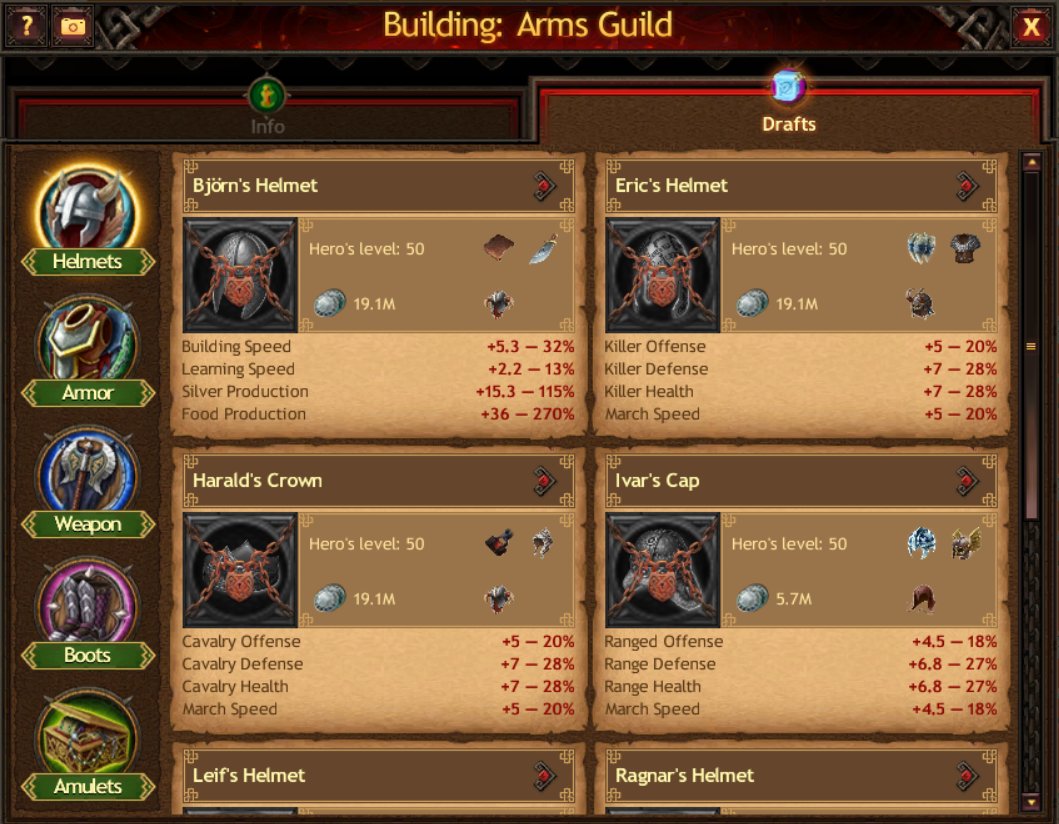 As shown above, there are dozens and dozens of pieces that can be obtained and clans would be wise to research the drafts that will have the most effect for their clan as a whole, depending on the strategies they have chosen to adopt.
Within the drafts tab, a wide assortment of equipment can be created and thus obtained once you have the proper materials. These include various armor pieces, such as helmets, armor, boots and amulets as well as ancient and powerful weapons.
Regardless of which direction is chosen, the potential power increases to all Jarls that obtain these historic recreations is sure to have a massive effect on the immediate and long term projections in their campaign of dominance over the wild and dangerous lands of Vikings: War of Clans.