Terrific Valentine's Offer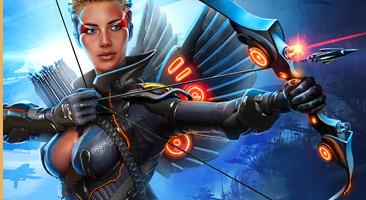 Special Holiday Offer!
Get Your Discounted Crystals Now!
Battle Alert: Joint Attacks Now Active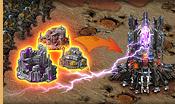 There has been a significant modification to Command Interfaces with Clan Leadership now able to initiate mega-attacks on enemy targets. These include joint attacks against Emitters, Enemy Sectors and Deposits. Now you can combine the offensive capabilities of up to 3 Clanmates. Battle strategy convention has been turned on its head. Experience the awesome power of radically revamped defensive planning techniques and Clan organization. Read More
Upgraded Personal Achievements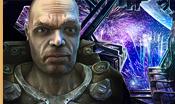 Effective immediately, every individual Achievement will be accompanied by Fleet Battle Group Units, Free Units, Resources and Tech Nodes. If you already have an inventory of past Achievements, don't sweat it! The upgraded bonus scale is being implemented retroactively for all Achievement levels.
Feature Alert: New Campaign Missions!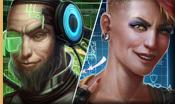 The battlefield now presents you with new campaign missions – so get locked and loaded. Destroy and defend all infested sites that you encounter and you'll be able to unlock unique Campaign Locations. Total Domination characters are waiting to meet you. Plus, you'll learn all about the history of the Wastelands and be able to claim a series of exclusive rewards. Read More