Teleporter Alert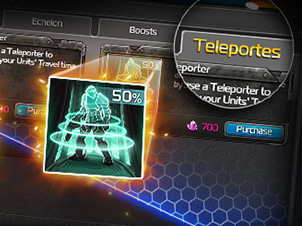 Now you can decrease your Travel Time by as much as 50%
Speed is an absolute imperative in our battles. Why continue to wait for hours until your Units reach their targets?
We've created a ground-breaking technique that allows you to decrease your Units' tracking time by up to 50%. For more information click here.
Priority Broadcast: Echelon Status Now Active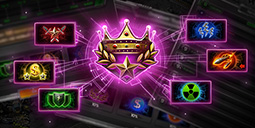 We have an important announcement to report from STRATCOM. Commanders who are operating at the frontlines risk their lives on a daily basis in the Wasteland. We have launched a new system to assist our Commanders and it is known as Echelon Status.
As a Commander under Echelon Status, you're privy to big bonuses and many added bonuses. These include improvements in Sector & Unit stats. For more information click here.
TD comes to iOS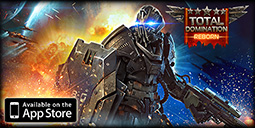 Are you ready to try something new? Total Domination: Reborn has come to iOS platforms. If you're tired of wading through the same Wastelands, day-in and day-out you'll be pleased to know that a change of scenery is now available. We've just released TD Reborn on iOS – it's 100% Free.
Click Here to download and install TD Reborn on your iOS smartphone or tablet today!
STRATCOM ALERT: Mercenary Ops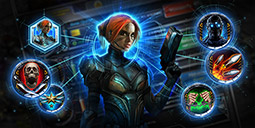 STRATCOM's Intel Division has been flooded with reports that a hired gun has been operating in the Wasteland. She goes by the name of 'Operative Talia' – please be on the lookout. These types of offers don't require the expenditure of fighting units and they offer 100% GTD payment upon acceptance.
PS: These ops are not sanctioned by STRATCOM. For more information on Mercenary Ops click here.
Outreak of Hades – Times of Dread – The War
Date: 2120 – 2130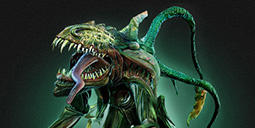 A deactivated sample of the HDS-2 bioassembler organism is activated on planet Earth. This organism was used for colonial Terraforming and it has now been unleashed on our planet where self-replication of the organism is already taking place. This extinction-level event is known as Hades and it has so far evaded all efforts at containment. The process of geoengineering has already begun on Earth. For more information on the Hades Outbreak click here.