Enhanced Protection for Greenhorns & Building Boost Possibilities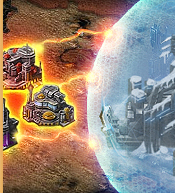 Attention troopers! We have an important announcement to make: We have modified our protection for new recruits. Effective immediately, a commander who has played less than three days and features below level 30 can only be engaged by a player of equal status (played less than three days and features below level 30). Also, a Commander who has reached level 30+ and played less than 3 days is unable to attack a greenhorn. But, he is open to attack from other Commanders of level 30+. Read More
Urgent New Directive: Operation Quarantine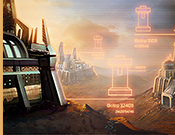 Yikes, I almost got taken out by the mutant virus! Believe me, neutralizing the General is incredibly challenging.
You know what this means? The HADES viral strain has mutated and our vaccine is too weak to provide us with adequate protection. It's imperative that we protect ourselves. Read more
Global Mission Pros & Cons: A Frank Discussion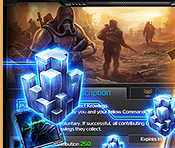 Commanders, we invite your opinion on a rather urgent matter.
STRATCOM has collated all the secret intelligence and we would like to solicit your opinion on a certain matter.
What do you think of participation in Global Missions? What are the pros and cons of such participation?
Kindly post your comments here.
Important Portal Updates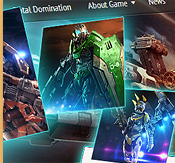 Commanders, this is an important announcement:
We are happy to announce that our ongoing technical maintenance has been completed. All of our operational systems are back online. Our engineers burned the candle at both ends to ensure that you continue to enjoy top-tier gameplay, the latest updates and service excellence at all times. We invite you to take a look at the latest updates that we have available for you. Read More
The Dawning of the NEW ERA (NE) 0000 – X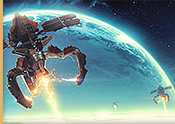 The New Era has heralded the dawning of a new time. Our accuracy of record keeping has increased as has the frequency of our updates. We are now capable of accessing, with pinpoint accuracy, the complete timeline of the Galaxy's history. The data we have provided chronicles precise information relating to all events mankind has endured from A.D. 2125 into the New Era.