A member of the "Ukrainian Cats" shares the secrets behind one of the game's most successful Clans.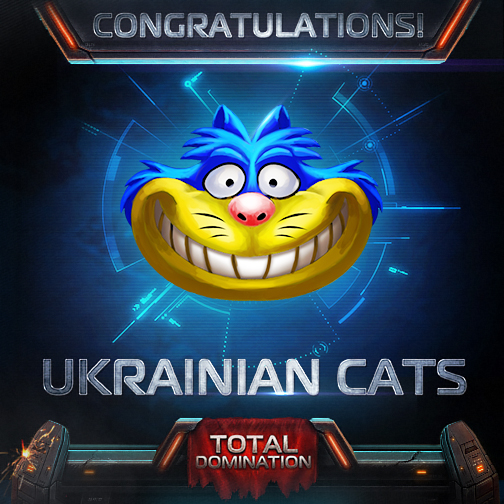 Hello Ukrainian Cats! First of all, talk us through your interesting name choice...
Hello Everyone! Greetings from Ukraine! We came up with the name "Ukrainian Cats" when our leader, Aleksandr Ivashchenko, was looking through available logos for the Clan. Then, inspiration! Aleksandr – The Master, as we call him – saw a logo that looked very much like a cat's paw, and the rest is history. Does it suit us? Most definitely: almost all of our Members are from Ukraine and some even behave like cats sometimes…
How long did it take to form the Clan? Are you still recruiting? If so, what are the requirements?
The core group of the Clan was formed in about six months, and a lot of the founding members still play an active role to this day. However, new players are always welcome to join our ranks – we're always on the lookout for fresh talent! The joining requirements are quite simple: you must be an active gamer, a team player, a fast learner, and have the ability to grow in the game.
The "Cats" seem to be a very friendly and soulful Clan. How have you managed to build and maintain such a special relationship in the team?
We like to treat every player as the unique individual they are, which helps us keep conflicts to a minimum. Fifteen of the Clan's members live in Kyiv, which allows us the opportunity to discuss potential issues face to face. Importantly, we don't feel as if there's competition for leadership: we are a tight-knit bunch of team players.
Your Clan has held several real-life meetings. Tell us about the very first one – What emotions did you feel when you first saw your Clanmates in real life? Was there any initial awkwardness? Are you planning on more meetings anytime soon?
The first meeting happened really naturally, just a few months after the Clan was formed. At the time we had eight people from Kyiv, while another four managed to come from other cities in Ukraine. There weren't really any awkward moments; we got along right from the start and spent the night holding long and friendly discussions, mainly about the game but about other topics too. Overall, it was a great start to our Clan's social aspect, and it helped set the tone for the meetings that followed. On some occasions, even people from other countries were able to join us, and we also collaborated with the "Solaris" Clan for a get-together in Poltava, several hundred kilometers from Kyiv.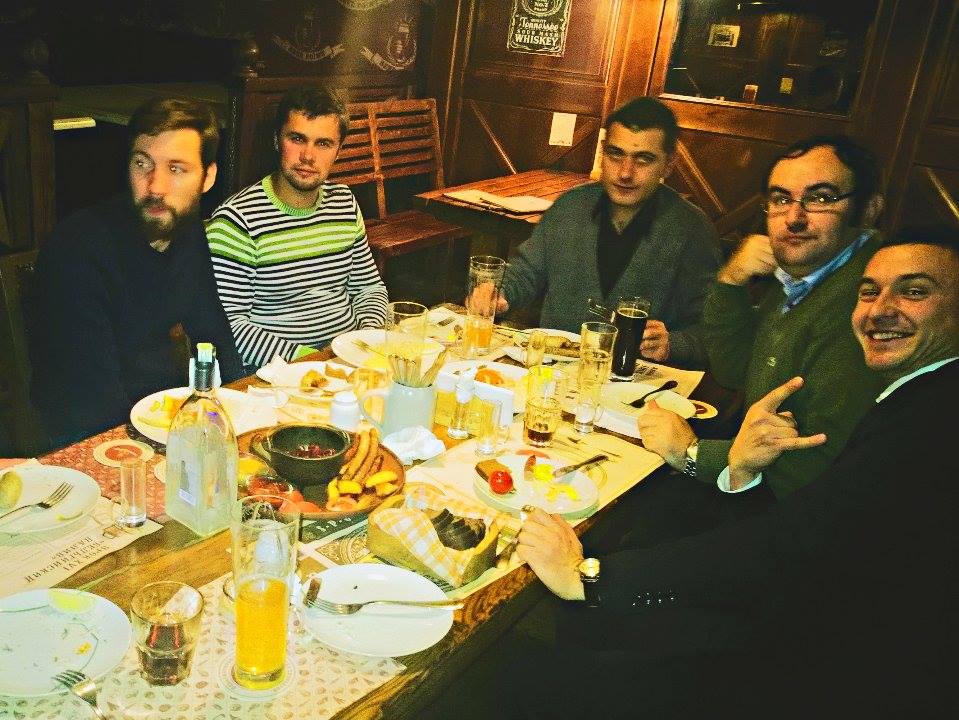 There must be some great stories from those events...
There are quite a few! For example, one of our Clan Members, Sergei Kodatsky, claims to be the man who invented the legendary "Green Mexican" cocktail - and I for one believe him! At one of our events, he gave us a master class in making the cocktail, although sadly no one can remember exactly what happened after that... I think it was fun though!
To wrap up the interview, let's play a quick game. Describe "Ukrainian Cats" in five words.
Selflessness is the main one. There have been a few moments when our players have risked it all in the game, knowing they'd most likely have to rebuild their entire armies but soldiering on for the good of the Clan. These are the types of Members we like, but we have also had number of players who thought they were smarter than the others and preferred someone else to do the dirty work for them. However, these people eventually realized that our Clan wasn't for them, wandered off, and I think we are better for it.
The word Synergy is also important. The team is greater than the sum of its parts: All for the Clan, everything for team play. The best example of this was when the "Ukrainian Cats" were pushing to earn our unique Clan logo: each and every one of us did their best and then some to earn the prize. Hard work pays!
The last three words? Fun, humour, and friendship. The game is what brought us together, but it is the camaraderie that makes it interesting for us. This is why we're so happy to see each other in real life!