Coming off the heels of a major victory, the Kingdom of Sautrest paused only for a brief moment, celebrating their first event on the realm wide stage and the successful defense of their young homelands.
Although acknowledged across the lands as a major victory, it afforded the realm's warriors no chance for idleness. Things need to get done and the Kingdom needs to progress onward in its development if it hopes to experience more victories such as the one they just recently enjoyed.
In pursuit of ever-greater glory, numerous Orders are beginning the process of building their Order Citadels, their bastion of power and their putative base of operations going forward for their hive.
Most Orders are still in the process of development, gathering the massive amounts of resources that are required to complete this process. This is not a simple feat and requires a vast effort on the part of the entire Order, coming together and helping each other for the greater good.
The well-respected Order known as the Mad Evil is one such Order that is currently finding out just how difficult this process is, but nonetheless, they press onward with their goal clearly in sight.


Key players that contributed more than their fair share, such as Sir Ernie, were honored in the process of this effort. Yet he was far from alone, as the Mad Evil Order continued to recruit fresh faces from within the land in order to help with the monumental task at hand.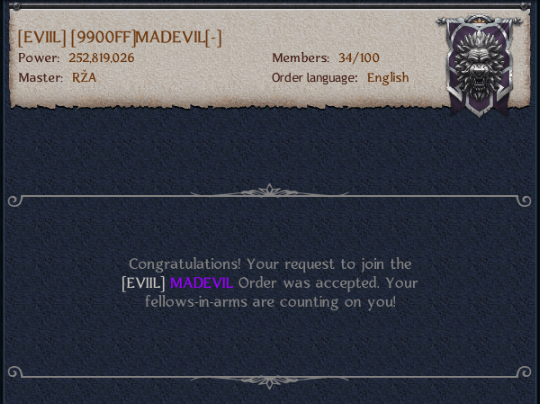 Some of their goals have already been achieved and others are nearly complete, while many more still require additional resources. But these resources will be hard to gain, especially while under attack from the numerous enemies that the Mad Evil Order has.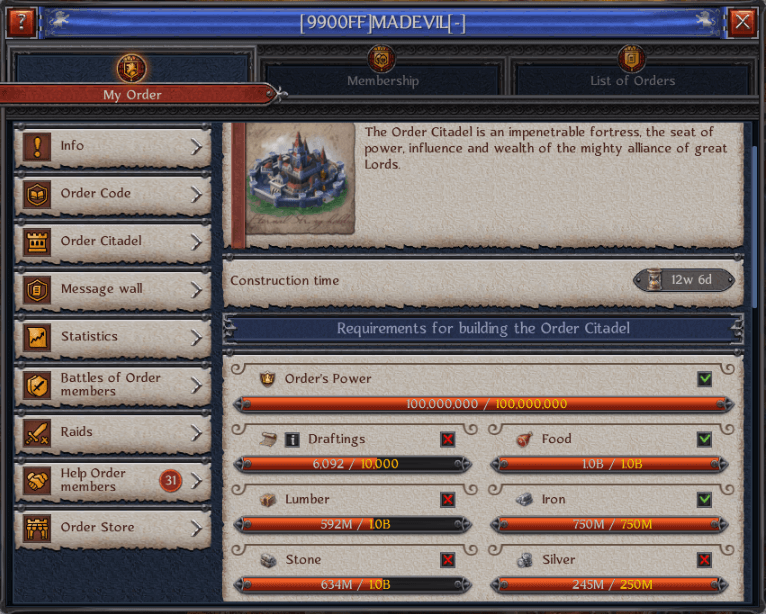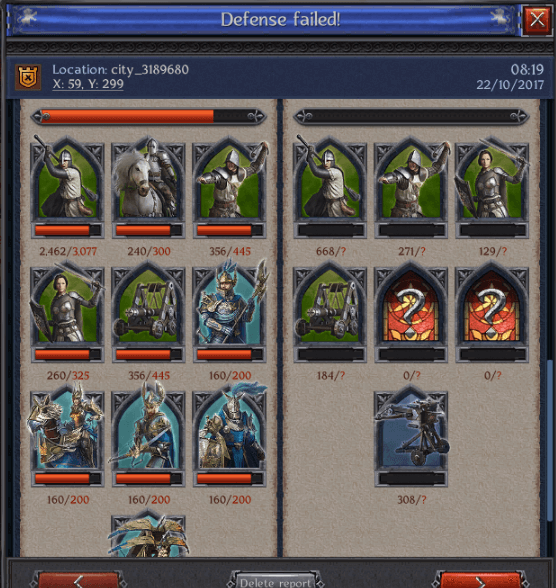 As previously mentioned, most Orders are in a similar situation as the Mad Evil within the lands of Sautrest, but a few others have already achieved their goal of building their Order Citadel.
Two of the top-ranking Orders within the land have done just this. They are the Power of Ten and the Ember to Ashes Orders.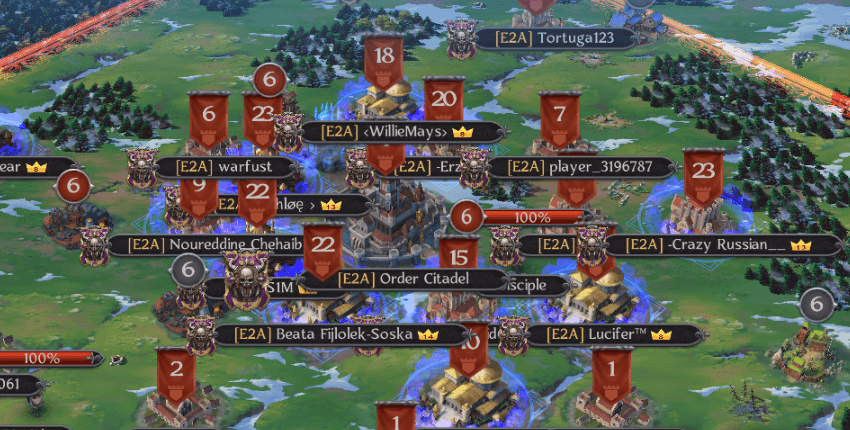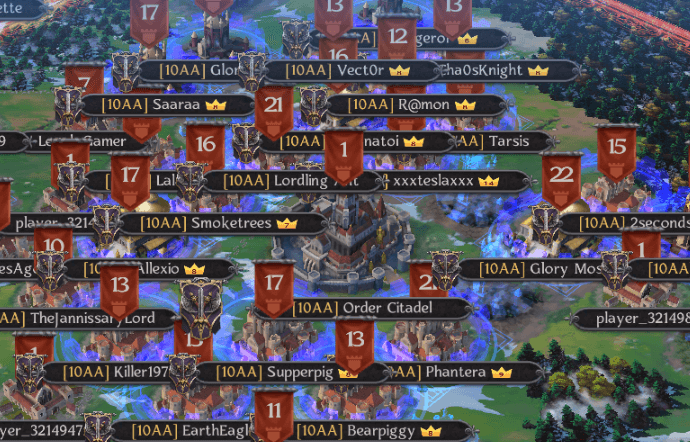 As seen from the images above, both of these Orders have achieved this difficult goal in an incredibly fast time, proving just how powerful some are within the lands of Sautrest, despite its relatively young age.
As the Kingdom grows, it will face many more challenges, but other Orders will unlock and construct their Citadels, further increasing and growing the overall might of Sautrest, one of the fastest-growing and most successful new Kingdoms within the realm.