The gates to Sautrest have been thrown wide open. Their borders have been opened to invasion by the great lords of the land, and now they must defend themselves against a growing tide of would-be invaders who want nothing more than to ravage their lands and plunder their valuable resources.
Fortunately for the citizens of Sautrest, these lands are protected by young and brave warriors, who although lacking in experience are blessed in their natural might of arms and have rode out to face these challengers, facing them whenever they cross their borders.
The first of its kind for Sautrest is here: its first "Orders War" has begun and cares little whether these lands are prepared or not. War is here and it is up to Sautrest to defend itself, or be swept aside like so many that came before them.
All over the lands, similar Order Wars erupted, with many locked in an evenly-pitted struggle against their opponents.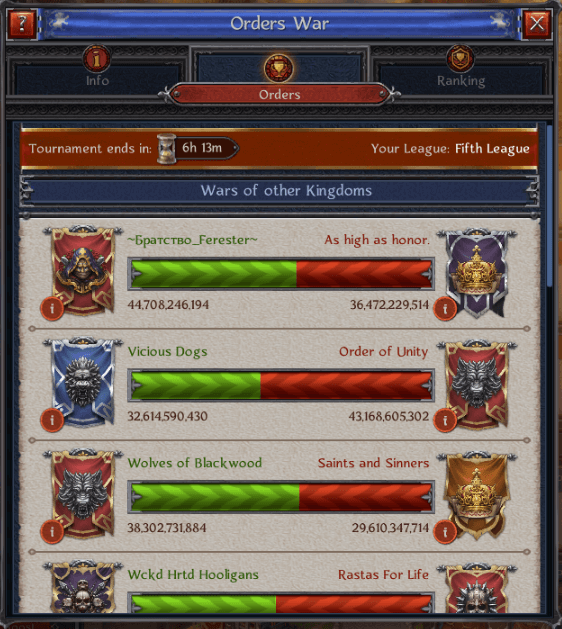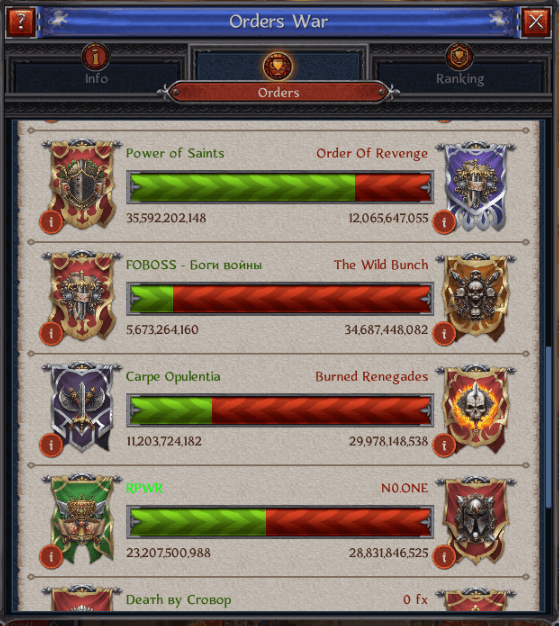 Meanwhile, all across the lands of Sautrest similar battles erupted, as their neighboring Kingdom rode in to challenge them.
Unfortunately for these barbarians, the stout defenders of Sautrest easily repelled all opposition, dominating and crushing their foes in Order to Order combat. They were out to prove to the rest of the realm that they will not be easily taken, despite their relatively young history.
Above all others, The Assassins proved to be remarkable fighters, crushing their opponents, the Cape Town Ru5.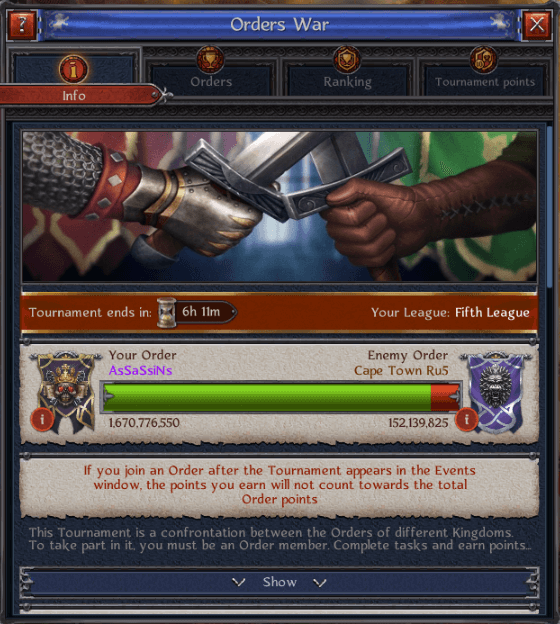 This could not be even considered a fair match, as a few key warriors within the Assassins scored massive points, propelling them far ahead of the Cape Town Ru5.
This unlocked numerous rewards for the members of the Assassins, who gratefully accepted the bonuses that came along with achieving the top tier of the challenge.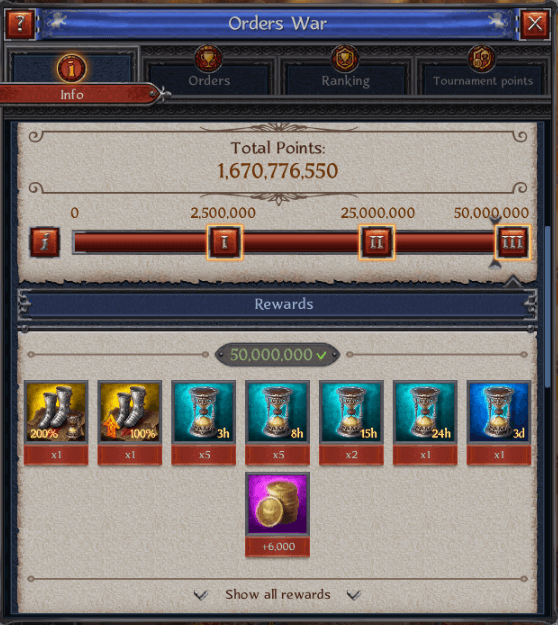 Some the top warriors within the Kingdom of Sautrest were honored to see their names at the top of the charts, showcasing the stellar job that they did in defending their lands in this first threat of its kind to their homelands.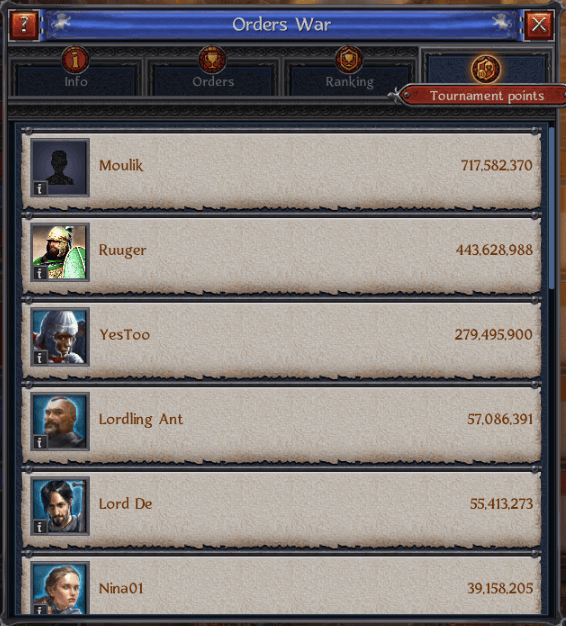 Moulik, Ruuger and YesToo are just a few of the top ranking players from this Order War, but were far from the only ones to achieve greatness, as can be seen from the above report.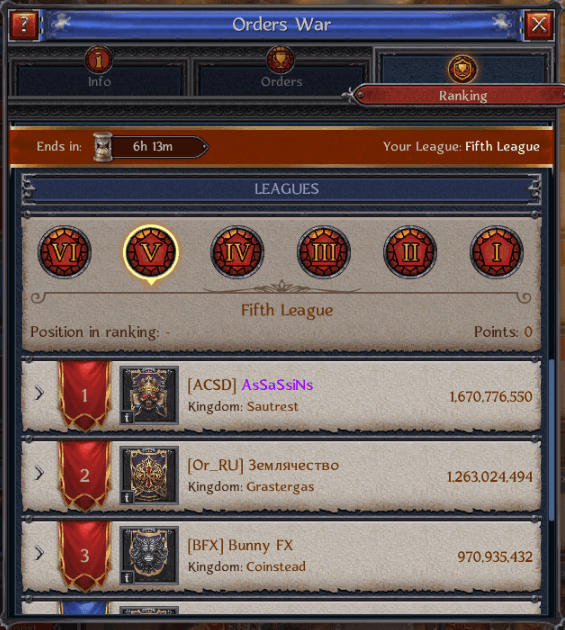 The entirety of the Kingdom of Sautrest can hold their head high, as they entered into this challenge not knowing how they would fare, but hoping above all else that they would rise to the challenge. And rise to the challenge they did, proudly announcing to the other Kingdoms within the realm that Sautrest has fangs and should not be taken lightly.