Craustland, one of the newest kingdoms within our realm, has experienced much in its short time of existence. Orders have formed, and, since our last writing, increased drastically in number.
At the time of current writing, there are now 1080 Orders that have been formed, all with their own personalities, diplomacies, and, unavoidably, conflicts.
Not all of these Orders will last and not all of them will thrive. Some will meander on for a time, simply trying to scrape out a livelihood in these wild and untamed lands. But many others will rise to the top, and is something we are already seeing in a number of the Orders that call this land home.
For example, The Mark of Savages, the Gods of Wars, the Syncronized Order and the Order of Unity all are Orders which have risen to the very top of the rankings and can now call themselves the proud defenders of the lands.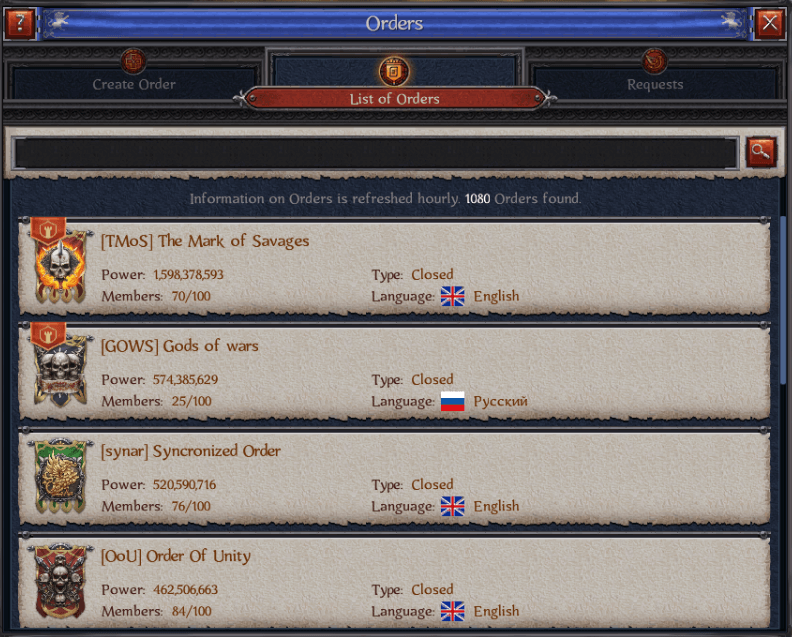 In the coming days, this is going to take on an increased importance, as the realm is about to be thrown into a bloody and violent cycle of war. Orders will clash against other orders from other realms, as they are pitted against what the gods above deem as equal foes.
In addition to this, the kingdom of Craustland itself will be paired against other kingdoms, in a grand and massive war, that will test their will to work together. All realms that are more than 30 days old must face this reality--it is unavoidable, and how they handle it will determine the future success of the kingdom as a whole.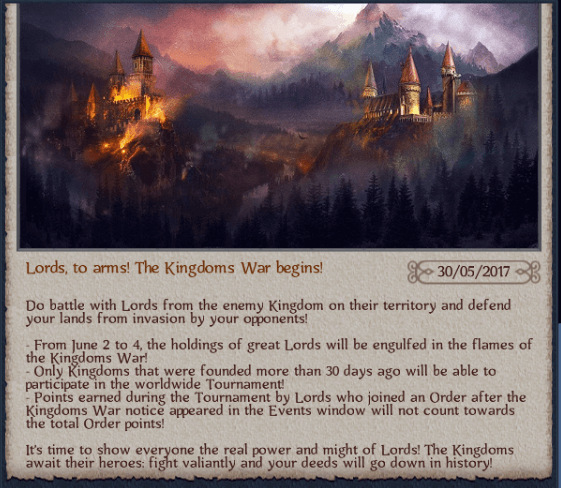 Many citizens of the realm are looking to their lords for guidance, for strategy, or any advantage that they may have against the invaders that will be coming to their lands. Will they meet this threat with force, will they attempt diplomacy, or will they try to win through more peaceful tactics, such as resource gathering and troop production?
These are questions that will need to be answered if they wish to survive, or be snuffed out in their infancy. Time is running short, and the clock is ticking, is Craustland ready? We shall soon find out.