Just this morning, a few brave, lonely stragglers have begun to migrate South-West. These brave men and woman are few in number, but fortune favors the bold, or at least that is what we have been told by our forebears.
The Kingdom of Richester has been founded, but in reality, it is nothing more than a mere few camps and settlements at this time of writing, with small bands of nomads securing positions near vital resources or water supplies.
As can be seen from the number of towns and the incredibly small number of Orders that have been established thus far, the Kingdom is off to a slow start as new citizens are hesitant to dip their toes in the wild and untamed hostile waters of this new land, for whatever reason that may be.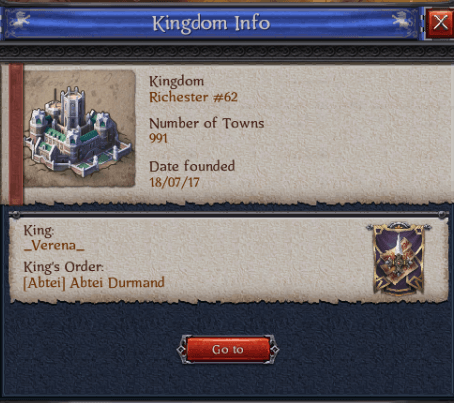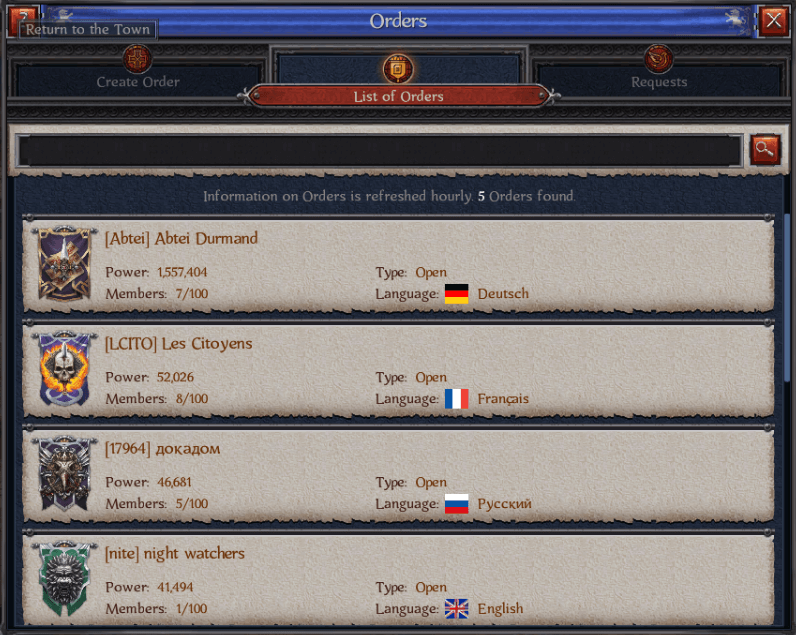 As seen above, this is a lawless land, where currently only the most brutish individual holds any sway. Orders are yet to secure themselves fully and thus far have only a few small pockets of warriors that are banding together, despite the fact that there is nearly 1000 citizens that call these new lands home.
The complete lack of coordination so far is showcased in the fact that the Abtei Durmand, the currently top ranked Order in the lands, was able to take and secure the Eternal Stronghold with a mere seven members!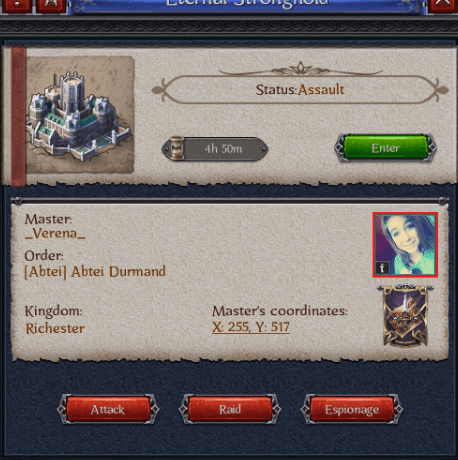 Now we must caution and warn anyone that thinks they can come here and wreak havoc by themselves on these sparsely populated lands: This will change. As word spreads that there are new riches and fame to be claimed, more and more citizens will find their courage and venture forth into the wild lands of Richester.
The Chronicle will be following the slow start Kingdom very closely over the coming days, as we set up an outpost to map these new lands and record its history moving forward.
What comes next is anyone's guess, but the Chronicle will be there every step of the way, bringing you the latest and greatest news. Stay tuned.