Orders continue to work feverishly on growing and increasing their strength in the lands of Craustland. One task that has seemingly consumed many of the Order Masters is the construction of their Order Citadel. Some have been completed, while many others are still working on the task.
This task cannot be overlooked by any Order that wishes to dominate or hold any influence in the Kingdom that they hold dear and call home.
Within Craustland, Masters put out instructions to their Bannermen, requesting that they venture out into the wild, untamed lands and gather all of the resources that the Order will need in preparation of constructing their bastion of power and home base.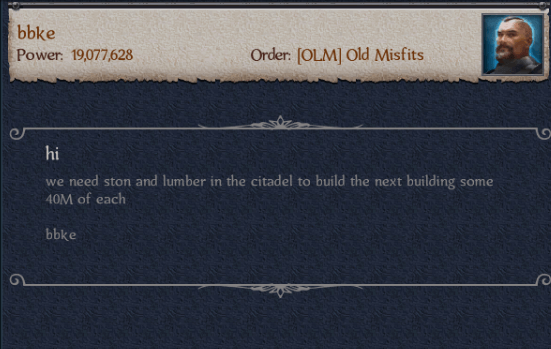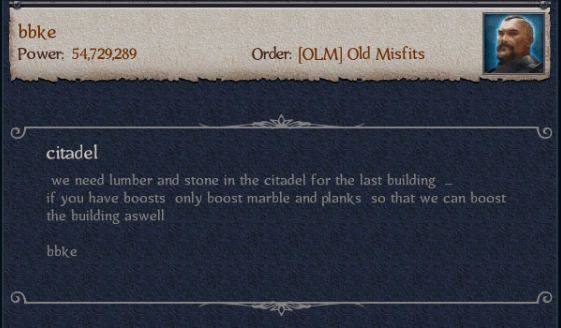 As can be seen above, Orders tend to focus only on certain resources at any given time. This is a smart way to not overtask their player base and ensure that their short-term goals are met and fulfilled, greatly boosting the morale of their forces in the process.
As previously mentioned, a number of the top-ranked Orders within the land have completed this arduous task and have constructed their mighty citadels, unlocking the vast and powerful bonuses for their Order that come along with this great achievement.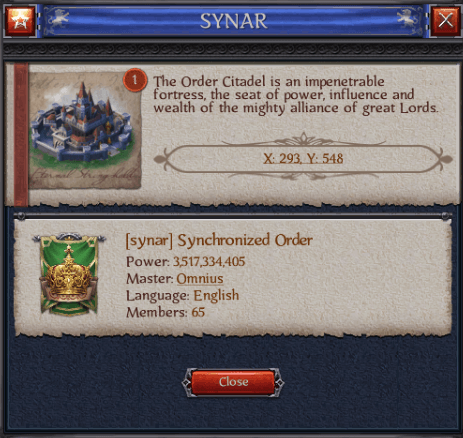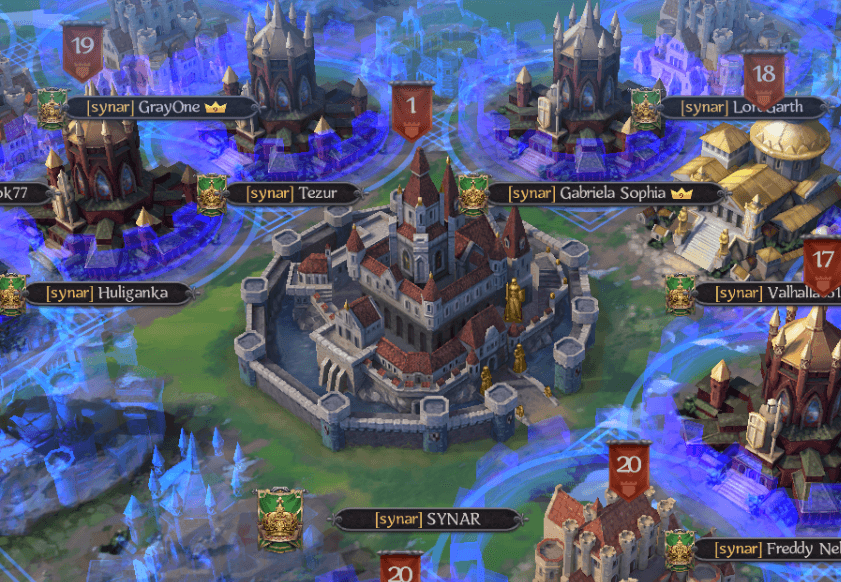 Still, many others, such as the Rebelles Francais, continue to work on this task, attempting to head out and battle over the coveted limited resources within the land so that they too can join the ranks of the powerful who have a proper base of operations.
As can be seen above, this one Order is nearly finished with their task, as are many others. The dawn of an advanced, more powerful era for Craustland looms on the horizon. The kingdom has grown significantly in such a short period of time, and we at the Chronicles have no doubt that it will continue to do so, until the end of time.