The Brutal Brigade, one of the newest Orders to grace the lands of Irenberg, which in turn is one of the newest Kingdoms to grace the realm, are going through growing pains.
Since the inception of Irenberg, they have been knee deep in conflict, a conflict that has seen many of their fellow brethren beaten, battered, or worse, slain. This has taken a toll on the Order as a whole, but still, they have managed to maintain their position within the top five ranking Orders within the Kingdom. A noble feat, especially given the extreme conflict they have witnessed in such a short period.
This has been in large part due to the strong leadership of LadyNic, who has stood up to the countless bullies, who have tried to move in on the Brutal Brigades lands and place their members under their rule by force. Orders have learned the hard way that these actions will not be tolerated. Unfortunately, as we have seen so many times before, all good things must come to an end.
The leadership within the Brutal Brigade began to gyrate and change erratically, which was noticed by many of the rank and file members within the Order, but the reasoning was at first unknown.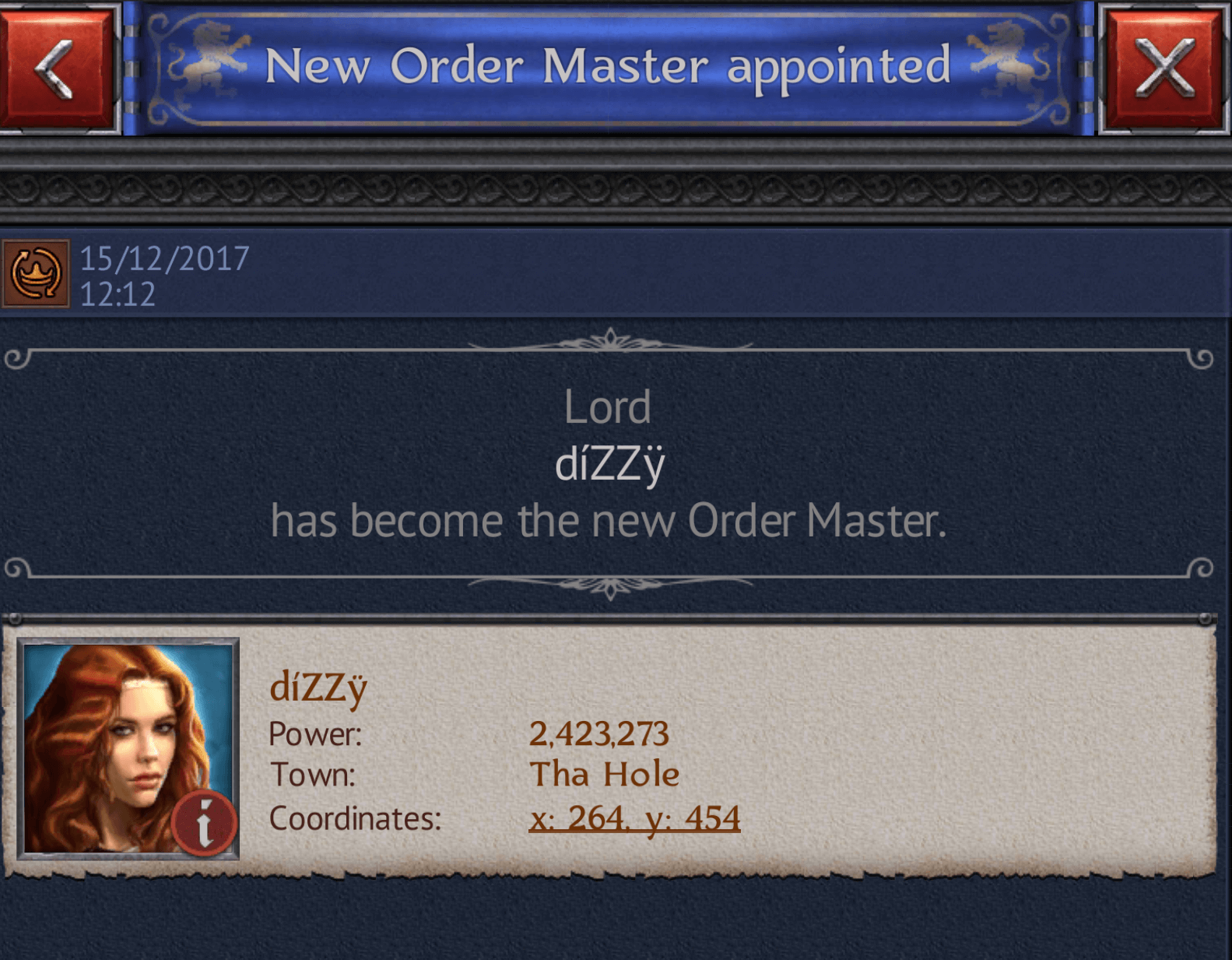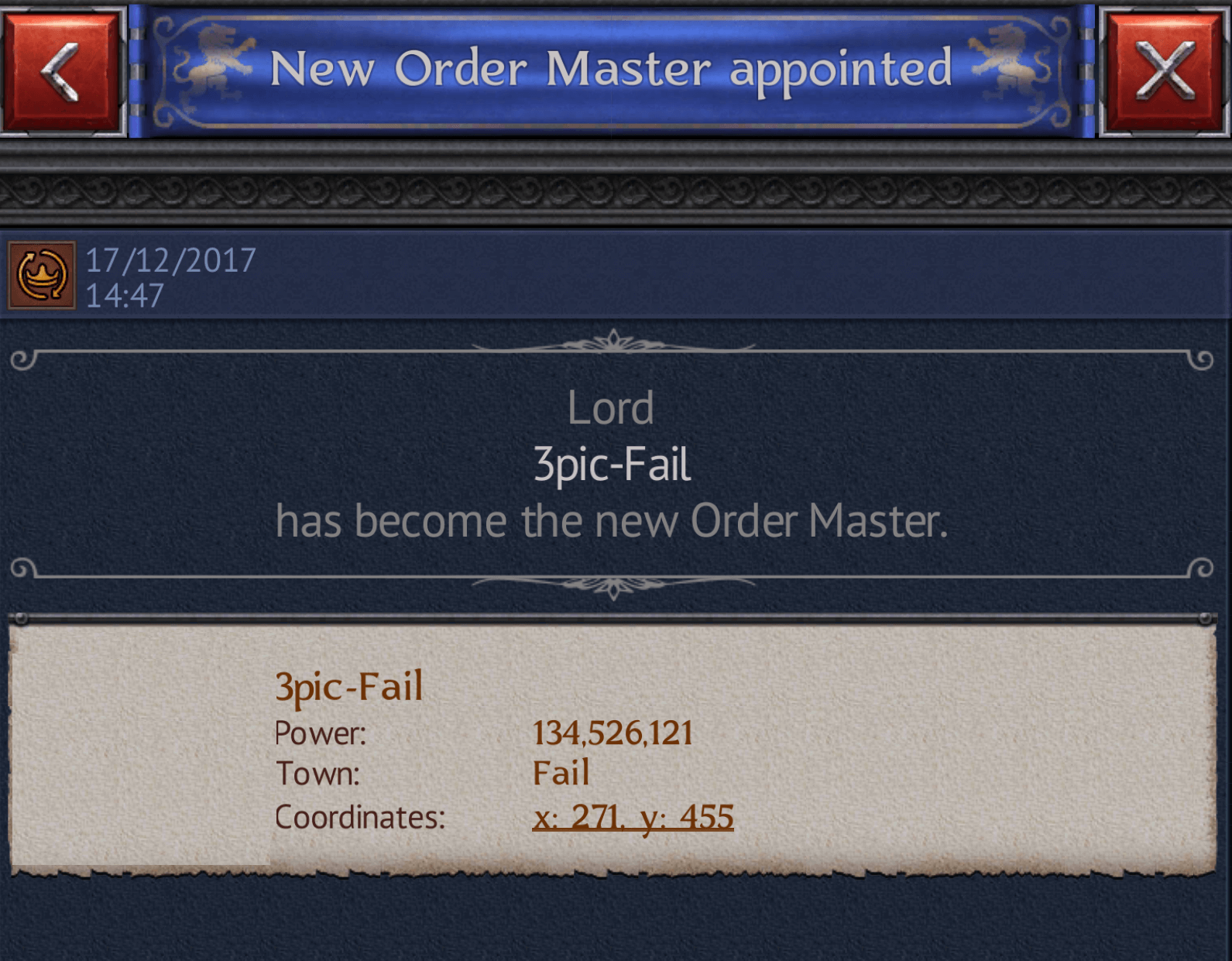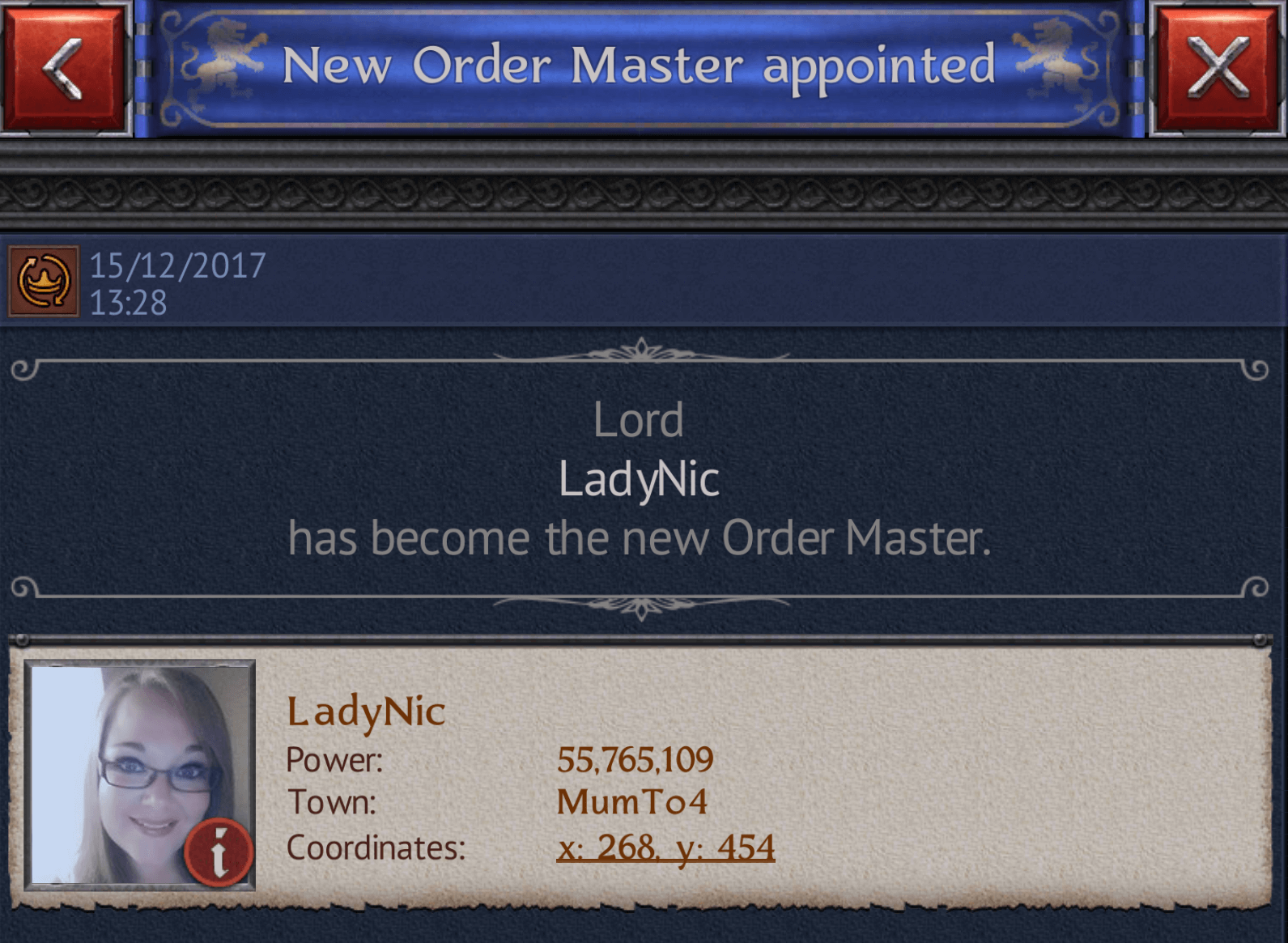 As could be seen, the leadership title changed from numerous members, back to LadyNic within a matter of a few short days. Something apparently was going on within the top ranks of the Brutal Brigade, and soon all would be made known.
As is often the cause, strategic issues began to take precedent and LadyNic was forced to step down, for the good of the Order as a whole. This was a noble act, by a brave and fearless warrior, doing what was best for the Order as a whole.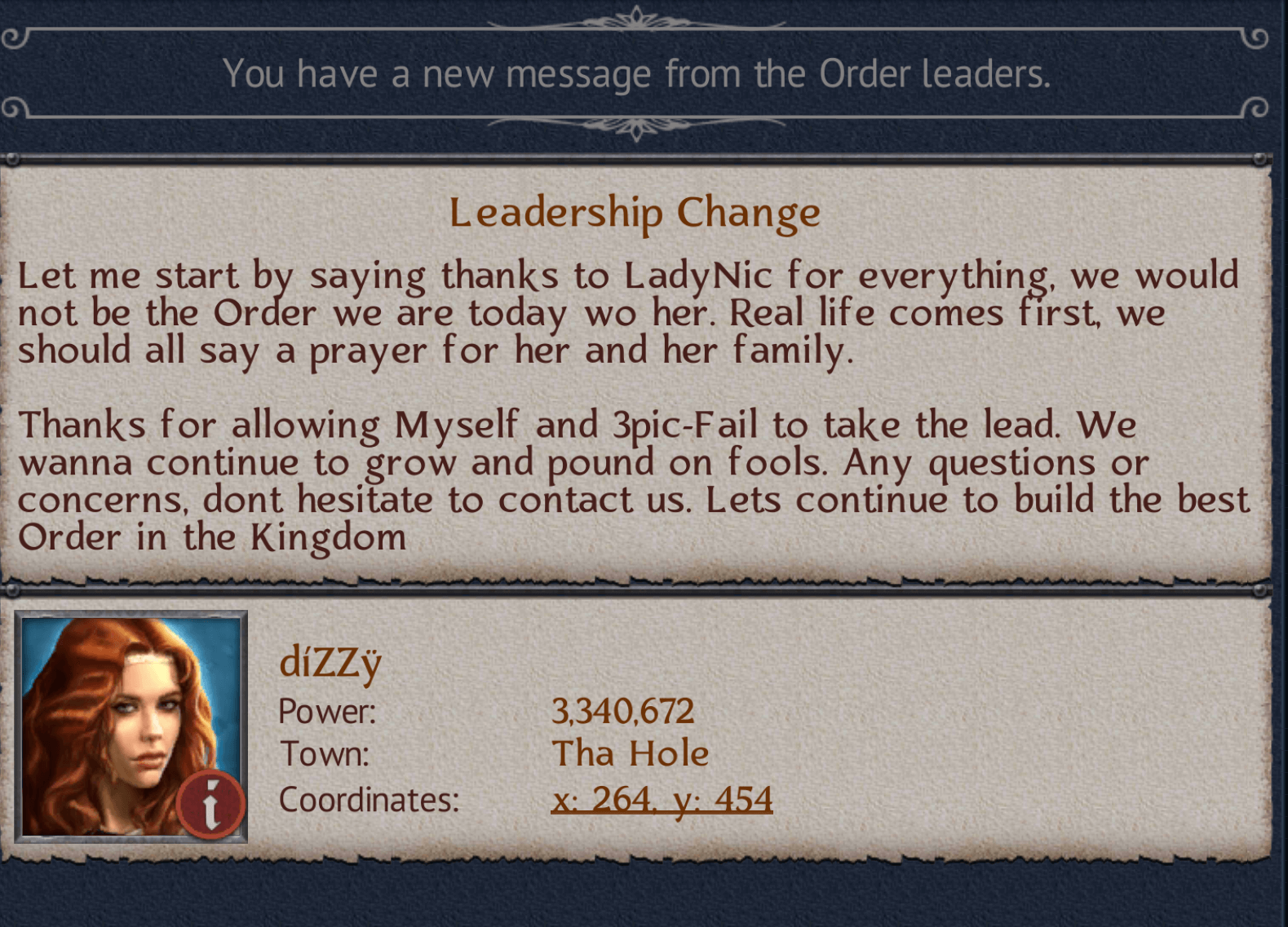 LadyNic is still within the ranks of the Brutal Brigade and fighting alongside those she helped grow and prosper, but a new leadership has taken charge. Lord Dizzy and 3Pic-Fail have taken the reigns and are now helping push the Order to new limits.
Immediately, this effort was noticed as Lord Dizzy whipped members into shape who were breaking the Order's rules, rules that have been put in place to prevent unneeded and unnecessary bloodshed and war—two things that they do not need at the moment as they focus on growing their ranks and their Citadel.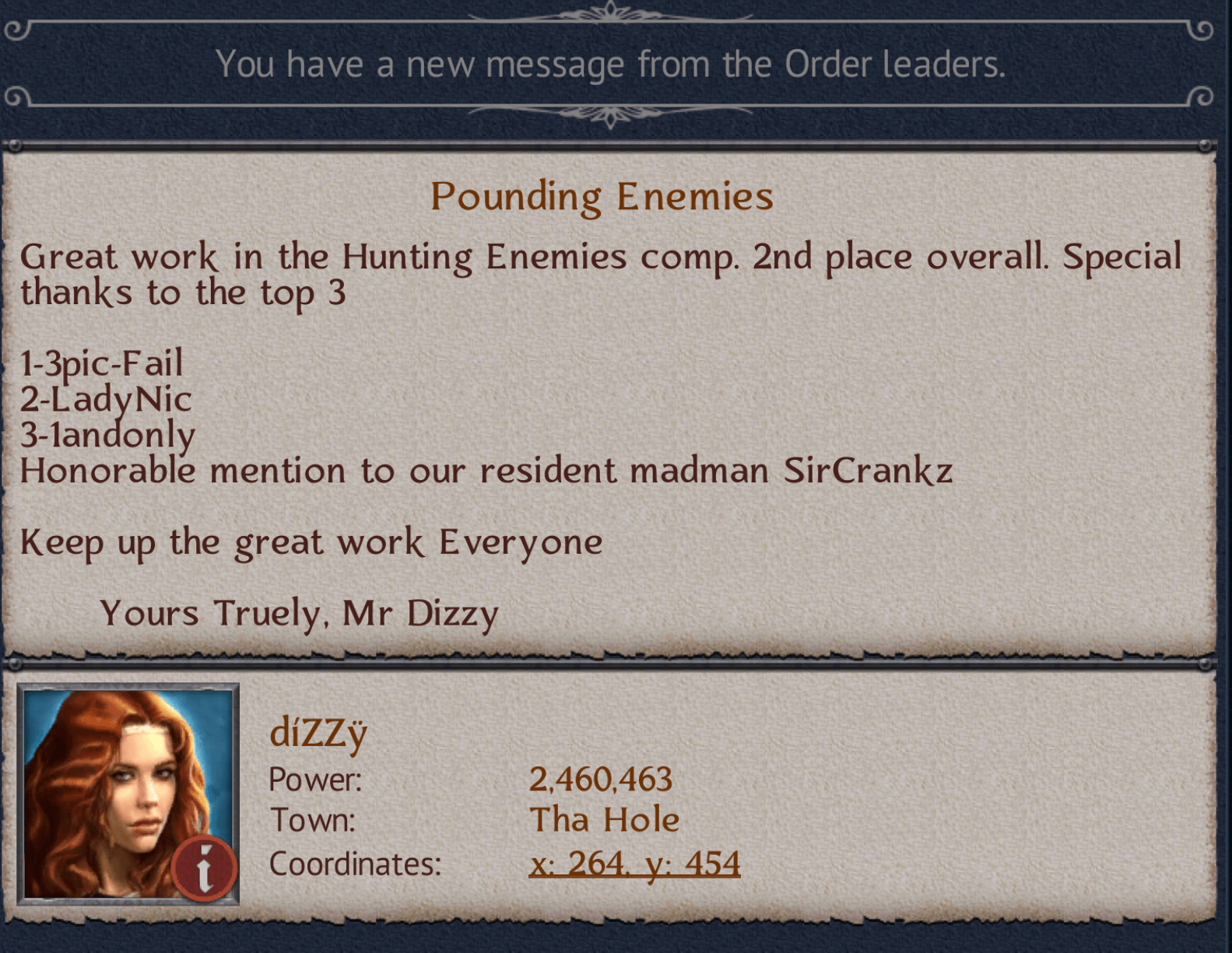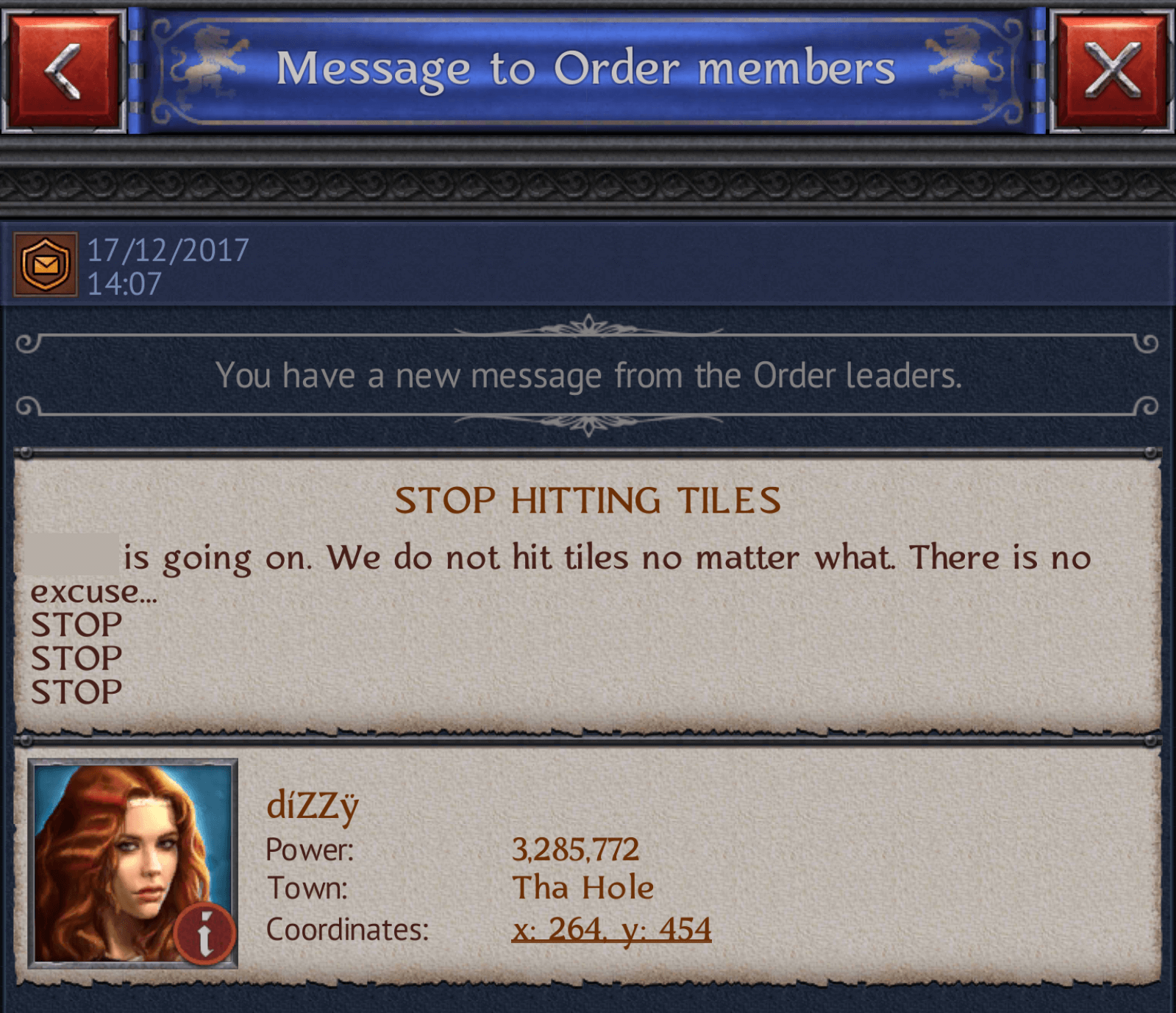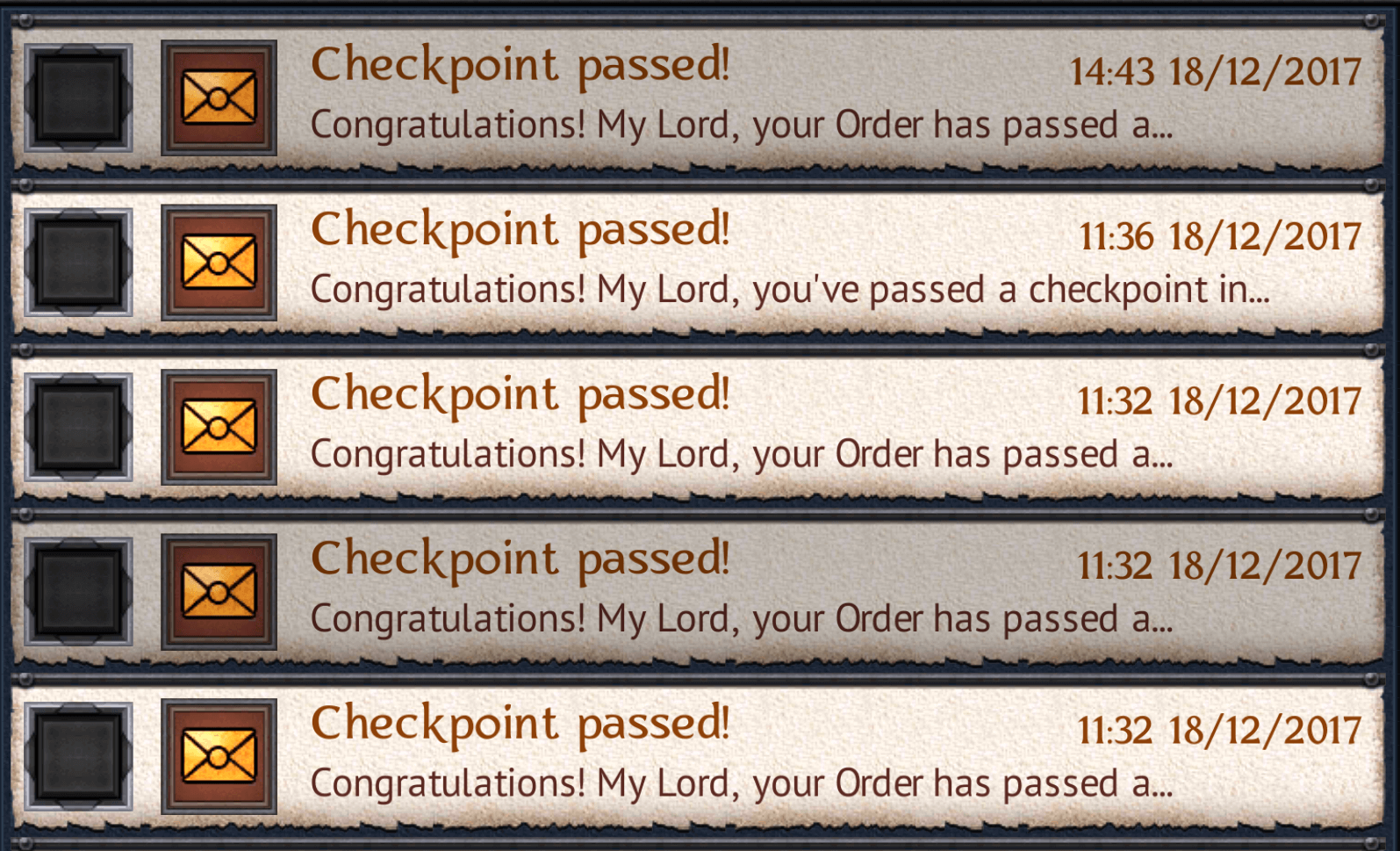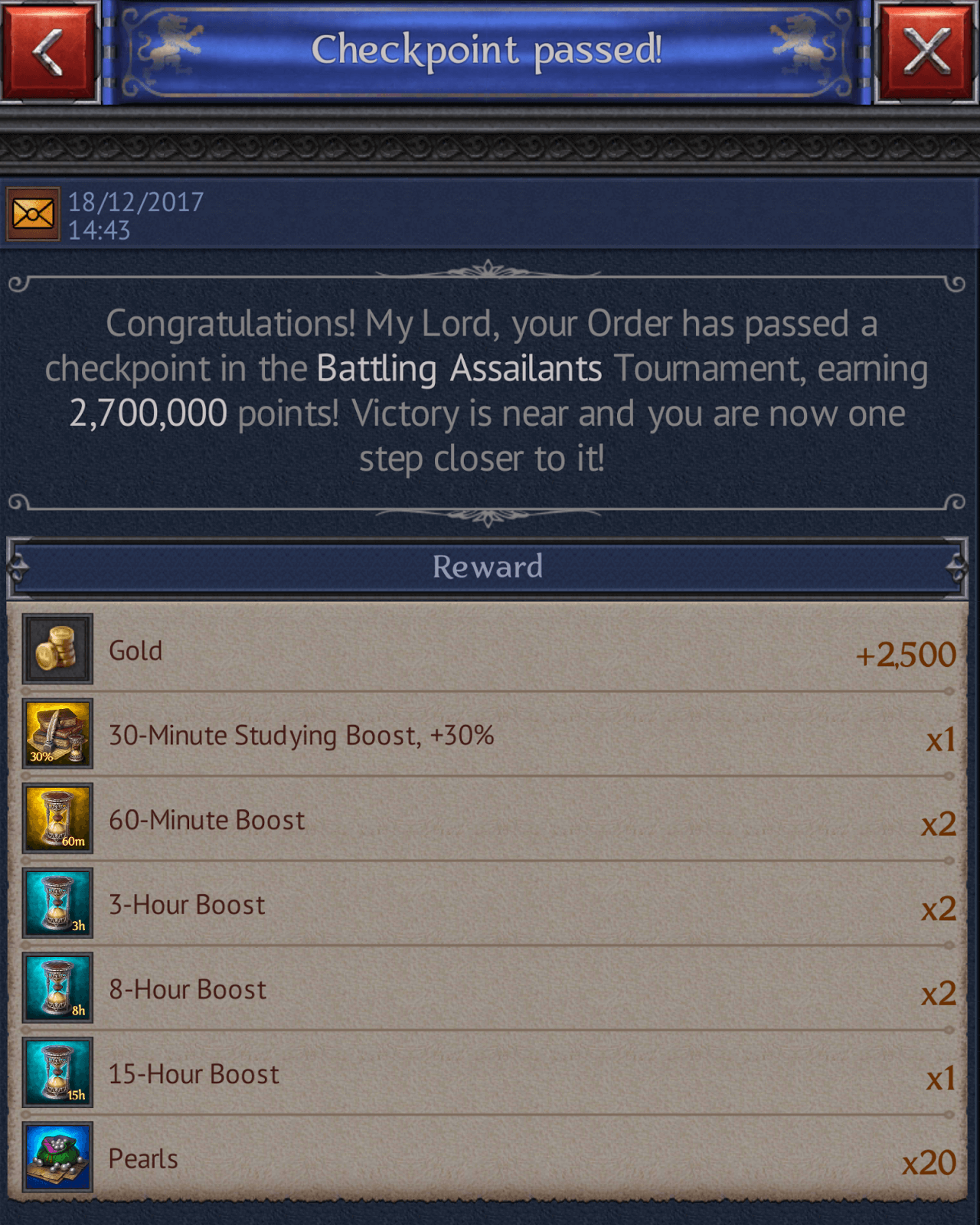 Everyone noticed the results. The Order was able to come together and surpass numerous difficult-to-achieve checkpoints in some of their most recent events. These accomplishments yielded enormous rewards for all members within the Brutal Brigade and had a multiplying effect that will benefit everyone immensely in the days to come.
It is yet to be seen what is to become of the Brutal Brigade moving forward under their new leadership. But from what we have seen here at the Chronicle in recent days, we believe that many more victories and much more greatness are yet to come their way.