Slighted, beaten, broken. These were the general feelings circulating around the Kingdom of Irenberg after their recent defeat at the hands of their neighboring Kingdom and long-time rival San-Lui.
The defeat that they experienced was not the first of its kind, but it weighed upon the citizens of Irenberg in an unsettling manner, one that was not easy to stomach given their hatred towards the San-Lui people.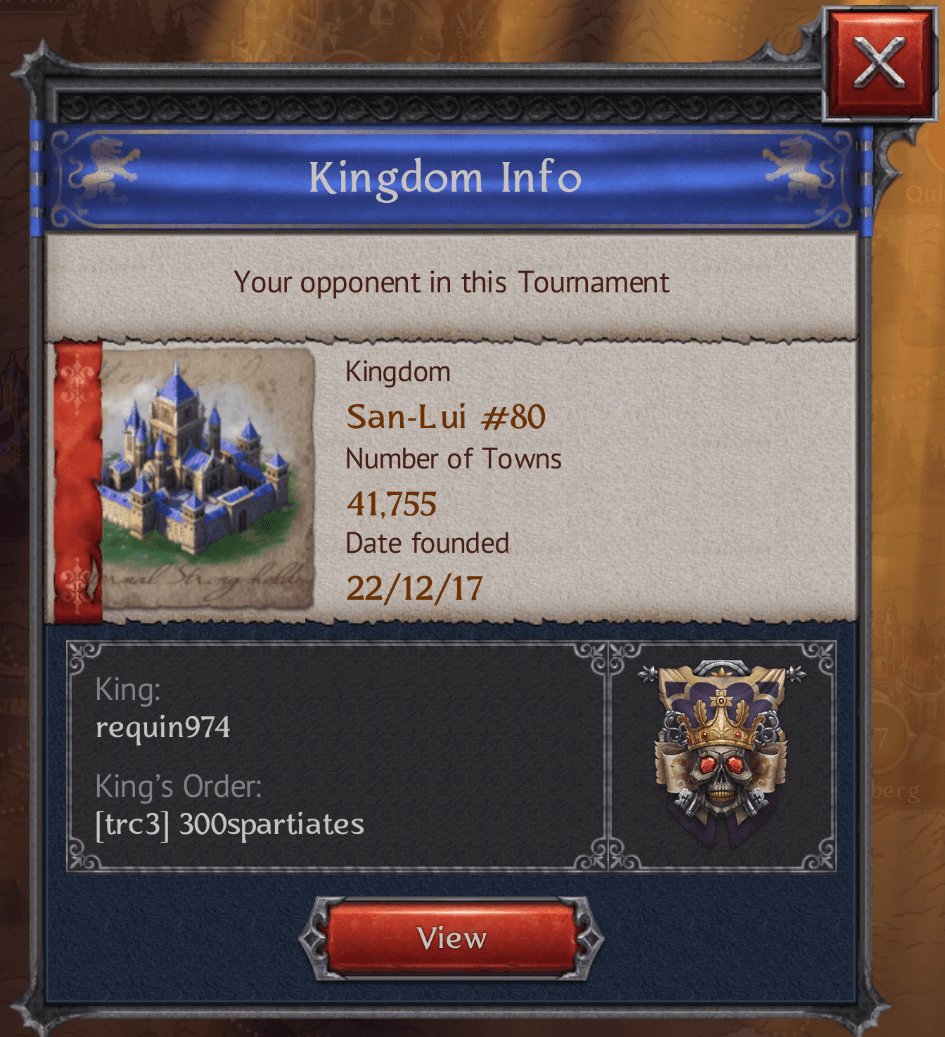 Fortunately, their chance for Retribution would soon be forthcoming, as the great Lords of the realm granted them their wish and reopened the arena of war, pitting the two foes once again, against one another.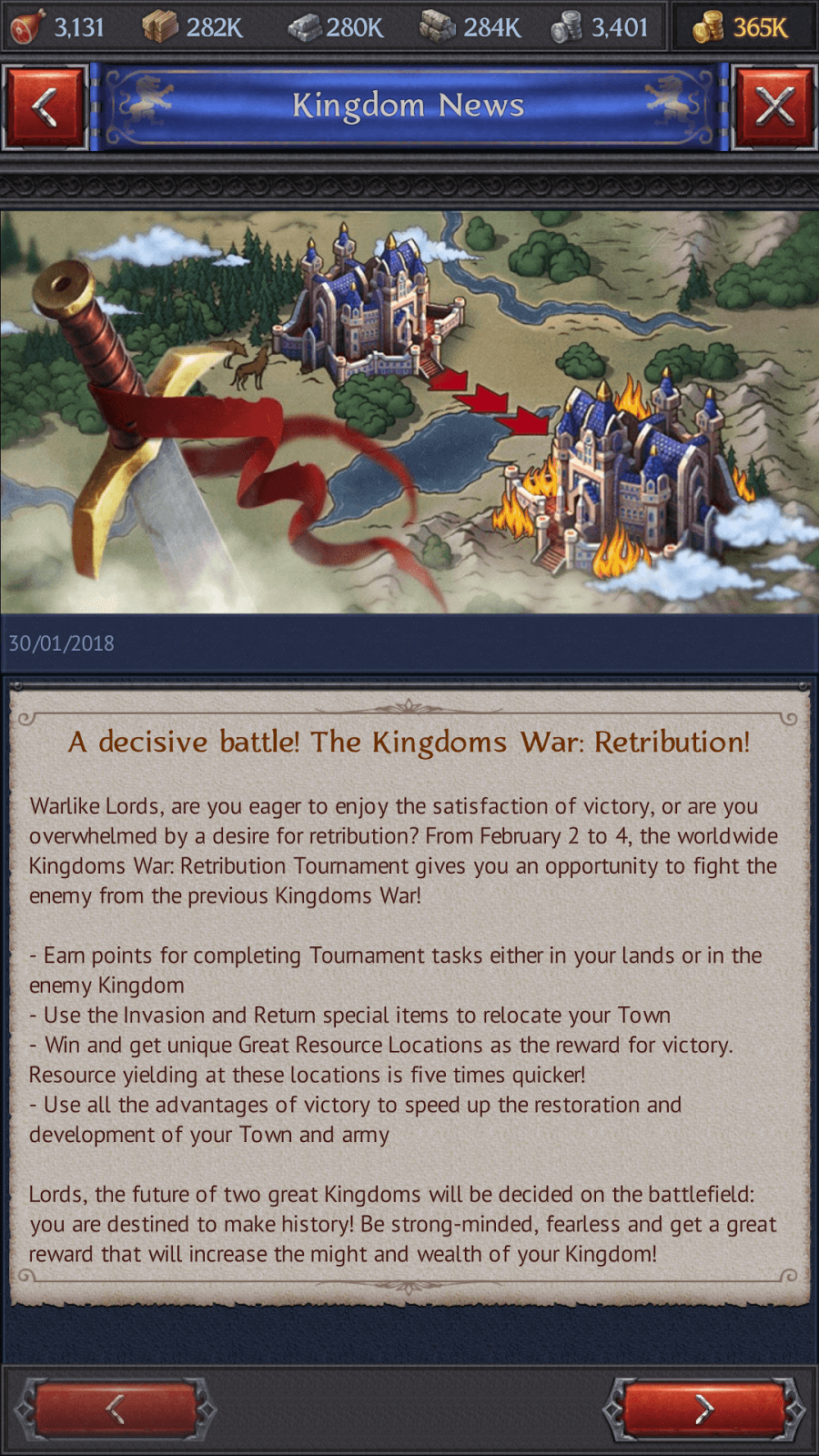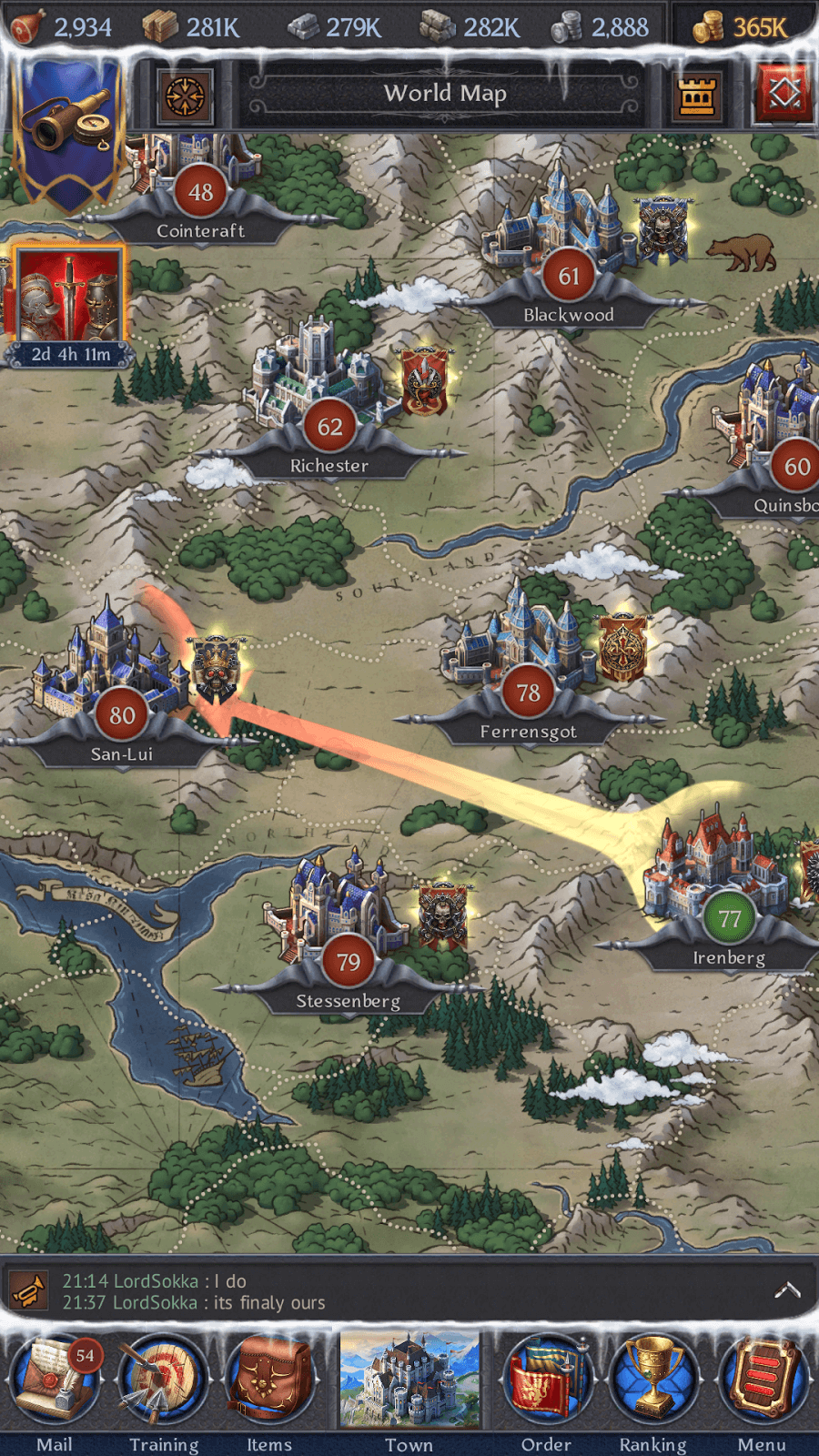 Immediately upon hearing this announcement, the engines of Irenberg's war machines began to fire on all cylinders and the Bannermen of various rulers were called back to their garrisons. Orders circulated that all of the Kingdom's might was to be directed towards their enemy and that this time, defeat would not be an option. The victory would be theirs, no matter the cost.
Unfortunately for the citizens of Irenberg, this hatred was a two-way street and those that called San-Lui their home were not going to take this attack lightly. They responded swiftly, as would be expected from a Kingdom long familiar with the art of war.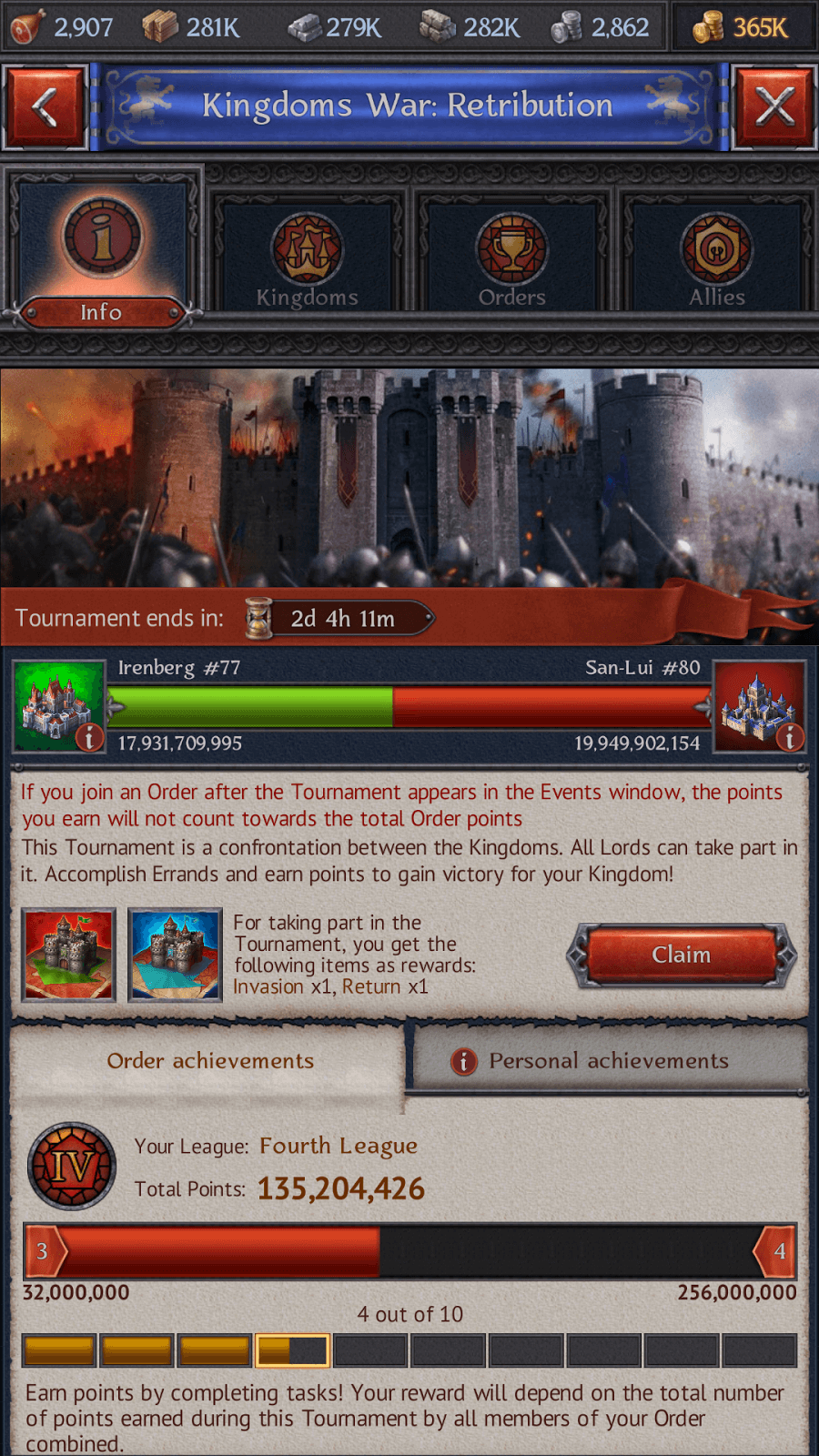 Proving their worth once again, San-Lui gained a quick advantage in the battle against Irenberg, landing numerous successful strikes as they invaded the lands of Irenberg and breached their borders for the second time.
Still, the resolve of the people of Irenberg was strong and seeing that they were once again failing in their task, they doubled their efforts. Rallying their soldiers, they repelled numerous assaults and pushed the forces of San-Lui back across their borders, into enemy lands.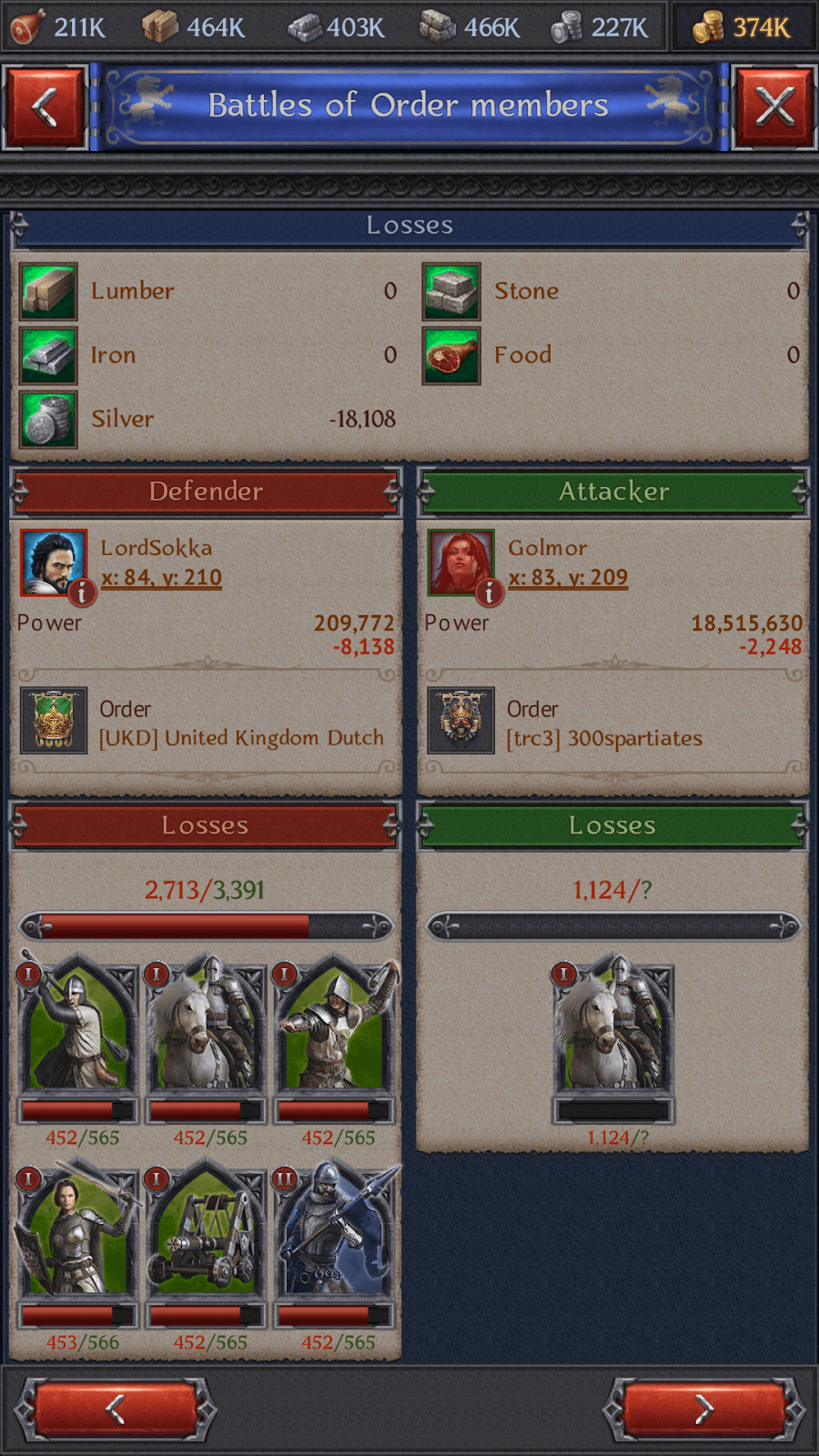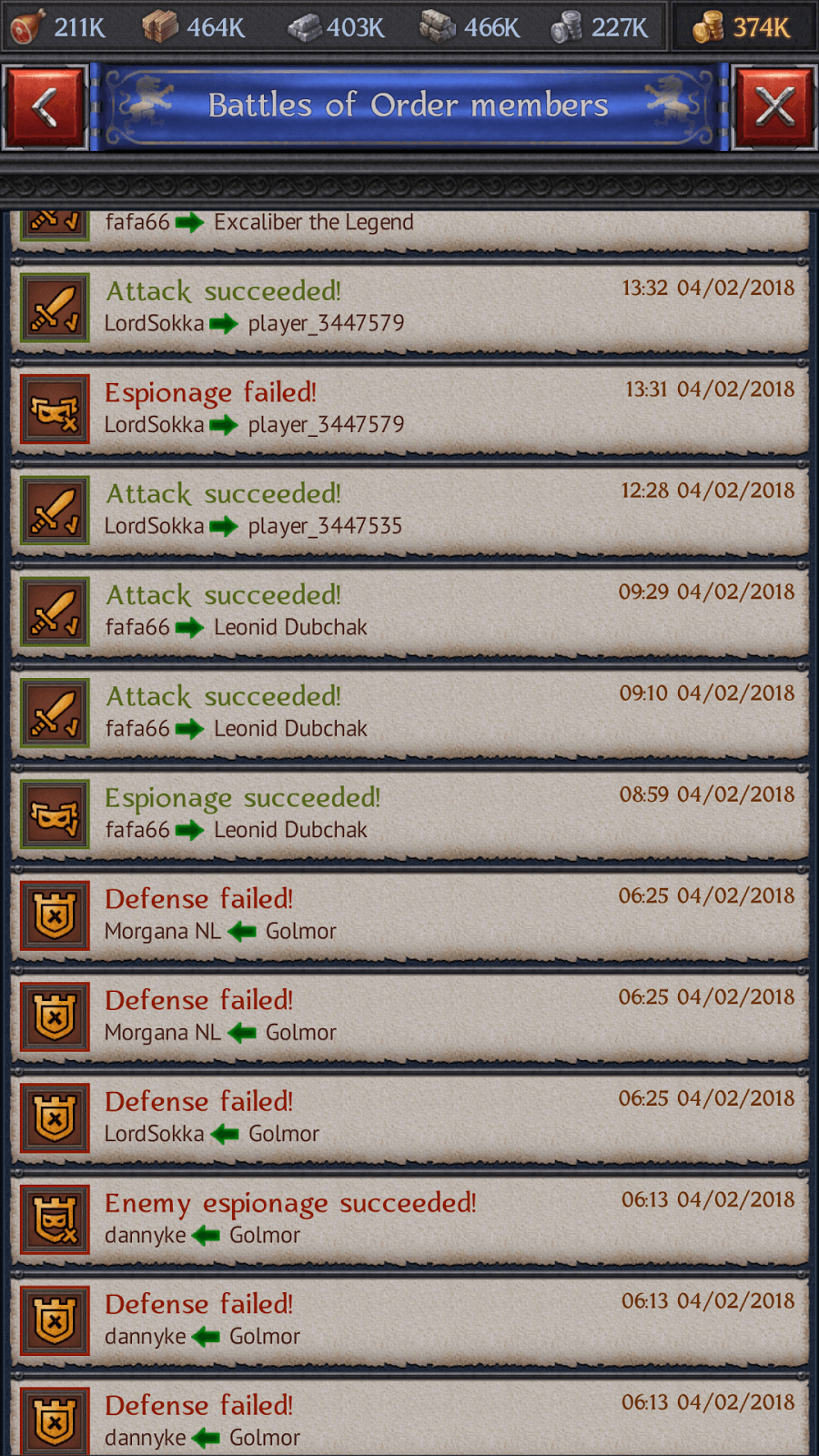 The battle raged back and forth for days, as this Retribution War finally reached a crescendo. Blood filled the streets of many renowned towns, as the fighting left no one untouched and no one unscathed.
With the event reaching its closure, both sides sent reckless attacks against the other, each hoping to gain those vital points needed to secure the final victory.
In the end, as the dust settled and the horn was blown, signaling the end of this gruesome event, the points were tallied and the victor was declared.
Irenberg was heralded as the champions of the war, restoring their honor in the process and proving to their rivals within San-Lui that they would no longer be subjected to their force.
Sadly, this has done little to end the bitter rivalry between these two Kingdoms and we highly doubt that this will be the last battle that we bear witness to. The war goes on, and the score will be settled, of this, we are assured.