As discussed last week, Craustland was anxiously preparing for an upcoming battle, an upcoming war with their neighboring and rival Kingdom, Brandeverd.
Well, the time has come and an all out contest of arms and skill is now upon us.
Both sides were quick to act, encouraging their members to take action, pointing out key winning strategies that would reward them points and then exhorting their warriors to execute those strategies posthaste.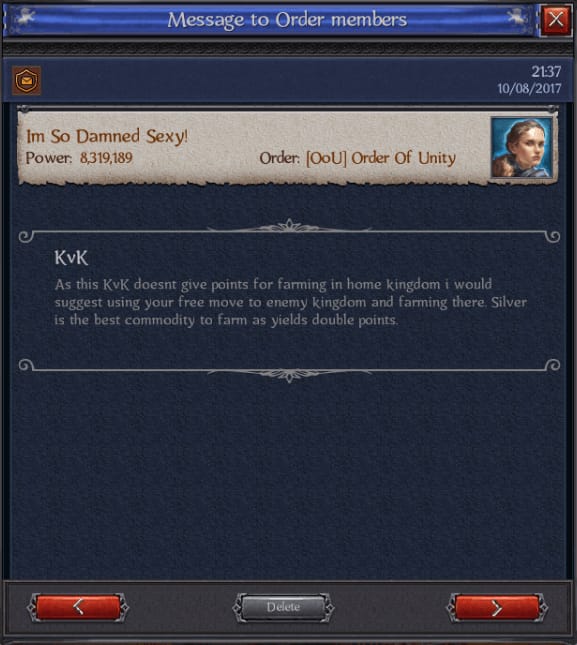 Acting on this advice and taking full advantage of the free teleport awarded to all who participated in the action, members from both sides migrated to enemy lands, where they immediately began stealing precious resources and picking off weak targets of opportunity.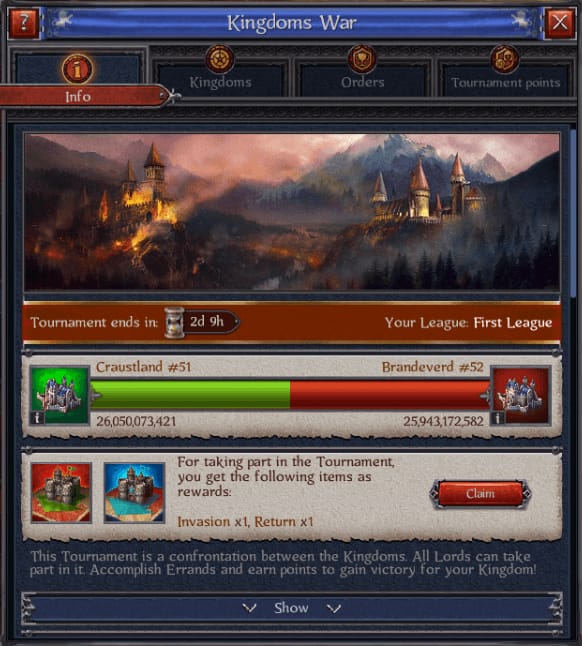 As the event first began, both sides were neck and neck and farming vast amounts of points, but with neither being able to pull ahead in a meaningful way, some knew that a more aggressive approach would be required and simply pilfering resources was not going to cut it.
A battalion of warriors from Craustland, originating from the United Forces Order launched an all out attack on the MIII Order and their Hive network, in their very homelands.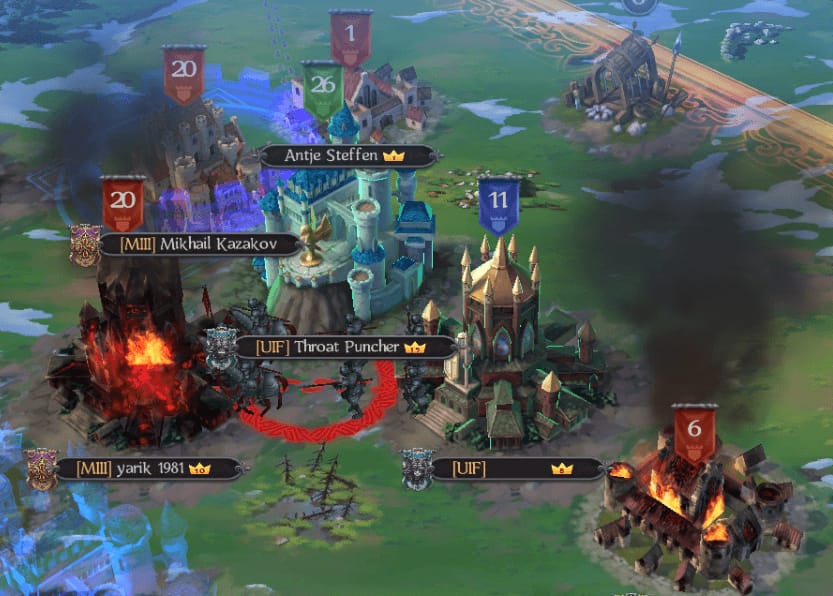 As seen above, these vicious attacks were swift and bloody, as the brave warriors of the United Forces Order struck while some of the MIII members were away from their Hive--possibly attacking, or off stealing resources from the Kingdom of Craustland.
Attack after attack was launched, while resources were also stolen at the same time. Some attacks which at first failed, were successful as they wore down the defenders and eventually found weak points in their walls.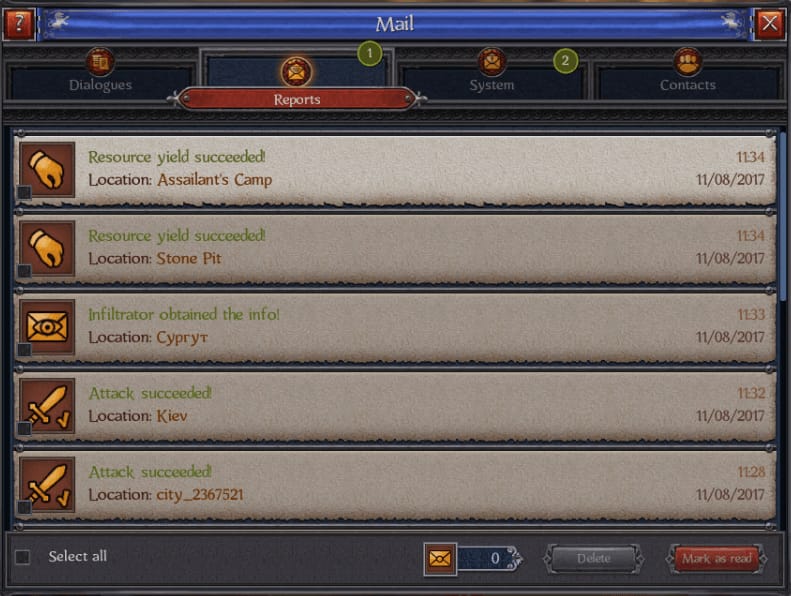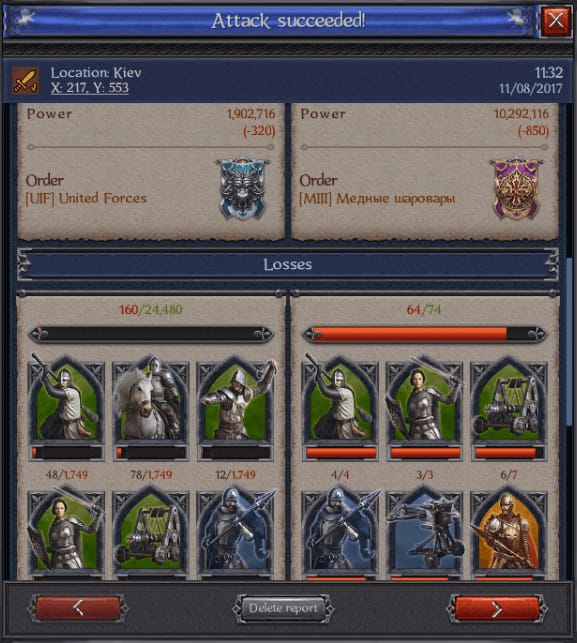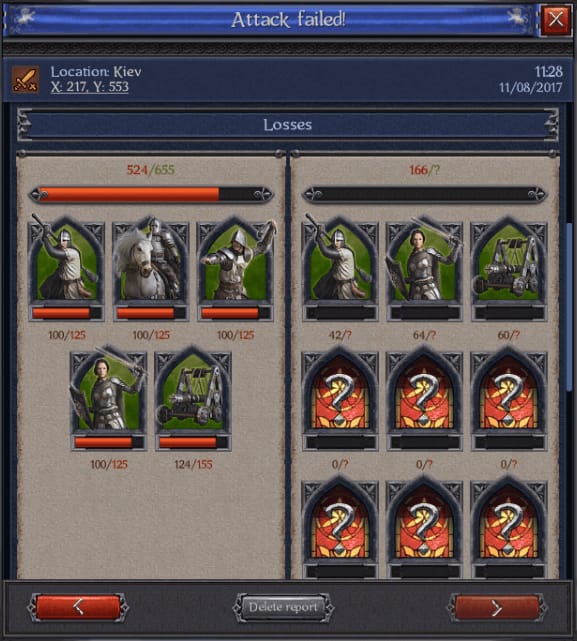 But the carnage witnessed above is but a single glimpse at the massive scope of this epic war. This was far from a one-sided battle, as both Kingdoms were very evenly pitted against one another. The contest was close and went down to the wire, right up until the very end.
As the results were tallied and the dust settled, Lords returned back to their home Kingdoms, nervously awaiting the results, as they knew just how truly close this war was.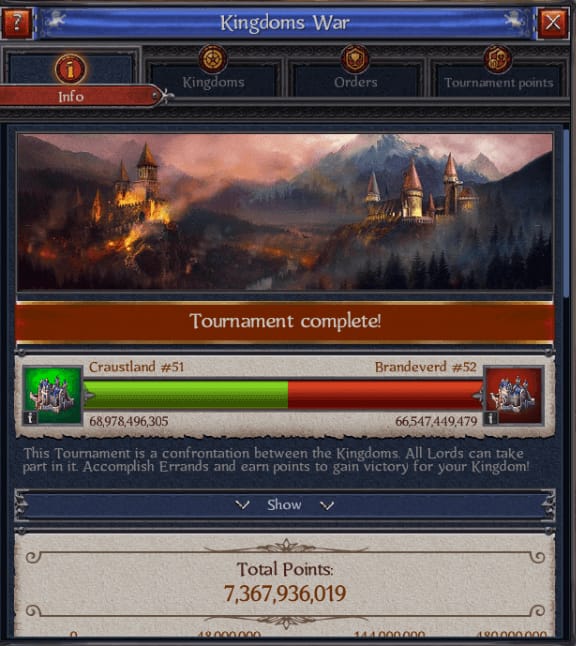 In the end, the trumpets blared and the winner was announced, it was Craustland who claimed victory! Even if by just a minor margin, a victory still it was.
Swords were raised high and those who achieved the most points were congratulated and honored in the rankings. The day was won and Craustland could hold their heads high, knowing that they were pitted against a formidable, valiant foe, and still, they took the day...