The Mighty Shall Prevail With League Achievements!
Fight bravely and be rewarded; the mightiest Leagues in Stormfall can now receive achievements. In the battle for the Beacons, valor is always rewarded. The competition will be intense, but only a handful will emerge victorious. Click to read more
Bestiary Units for the Ultimate Supremacy!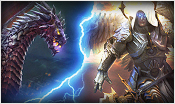 Fellow kinsmen! Now is the time for you to seize the combined power available to your army through the Bestiary Units. Enjoy battle supremacy with the bestiary units of the Archangel and the Great Western Dragon! Click to read more
Fortify Your Castle!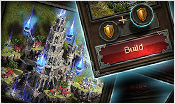 There are great new features available to fortify and improve your castle. You can raise your Castle's Defence Bonus with each fortification or improvement – it's more than just grandeur! Click to read more

Unlock New Quest Battlegrounds!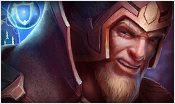 Lords and ladies, we have new storyline Saga Quests available for you! Now you can defend and attack regular Battlegrounds and unlock new Quest Battlegrounds with this Saga. As you are about to see, once you reach high-level Battlegrounds many of these Quests will now be unlocked. Click to read more