Interface Upgrade: Right-Hand Menu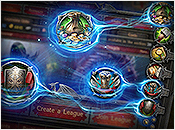 Lords and Ladies, the Council has upgraded the user interface. Now you can enjoy a new Black Market button, on the right of the user interface. You can easily add a button for your League, off to the right of your screen. In no time you'll have an improved castle up and running – Enjoy! Click here to read more.
Hire Half-Demon Thieves!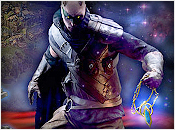 Lords and Ladies, we request your attention!
Negotiations with the Thieves' Guild have concluded. You can now expand your raiding missions (in both distance and efficiency) by using the skill sets of the Half-Demon Thieves. Click here to read more.
Mountain Dwarves: Improved Defensive Infantry Units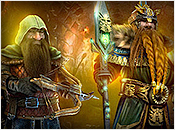 Honorable Lords and Ladies!
Improved reinforcements are required to maintain your castle. Fortunately, Lord Oberon has heeded your requests and will oblige you with both defensive and offensive units as you combat the dark forces. Click here to read more.
Powerful Sorcery Spells!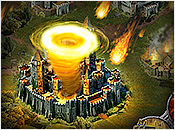 Lords and Ladies,
We have unearthed powerful new sorcery from deep within Stormfall's chambers. Use this power wisely to unleash fury upon your enemies. Click here to read more.
Achieve Paragon Status and Rule Supremely!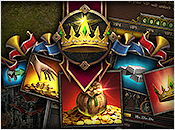 Lords and Ladies, your attention is needed! Becoming a powerful and feared ruler in Stormfall is a worthy objective. But it will never happen until you have acquired Paragon Status. Under the effects of Paragon Status, you will enjoy incredible Bonuses. Be sure to log in every day to rack up points to boost your Paragon Status. This will help you to boost your resource production, Castle statistics and beyond. Click here to read more.