A New Instrument of War: Crystals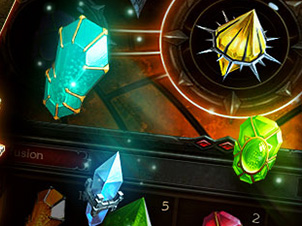 Aeons have passed, and many brave warriors have dug deep into the lore of Stormfall. And now, Mages from the Great Council have unleashed a brand-new instrument to be used in the war for Stormfall…Crystals.
There is enormous power and magic inherent in Crystals. They have been spewed out from the innards of Darkshine, during the explosive Age of Creation. Your units will enjoy dramatic boosts in both defensive and offensive capabilities, when the Crystals are activated at the Sanctum of Shards.
For more information on the power of the Crystals click here.
Summon Vampires to Battle Alongside You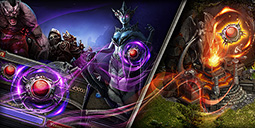 Delthinas Veramme, the newly-crowned King of the Vampires, honors his debts. His majesty has dispatched a fearsome horde of Vampire warriors to fight beside us. The Children of Lovar – abandoned by their father – have come home.
The Vampires can now walk beside us, during daylight hours. Thanks to the Goddess Mara, Maranian Amulets have made this possible. These Vampires are stronger than ever and now you can summon them to fight with you… For more information on Summoning Vampires click here.
A New Settlement Type: Amulet Shrines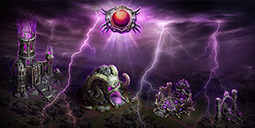 The Eagles of Stormfall have discovered a new type of Settlement known as Amulet Shrines.
Now is the time to bolster your Amulet collection; use your Eagle's Nest and your House of Lords to seek out this new settlement type.
Your enemies must be prevented from gaining control of these valuable resources at all costs!
For more information on this new Settlement type click here.
Ready Your Forces – A New League Achievement is Available!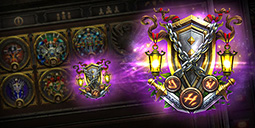 League Members and League Leaders – this is your call to war!
From this day henceforth, a prestigious new league achievement will be available – Captain of the Guard Achievement.
Don't let this opportunity slip through your fingers – your rivals will be vying for this title. Act swiftly to claim this league achievement! For more information click here.