The Ratcoms faced utter destruction but have defied all odds and announce to the entire realm that they have been reborn. They have begun recruiting new members and an old leader has returned, but will they be able to survive in this harsh realm?
The Rebirth of the Ratcoms
A story that the Chronicle discussed some time ago was the destruction of the Ratcoms and how this once-great league faced utter destruction.
This is a story that is not unique to them alone, for countless others have faced decimation, but what is truly inspirational is when one of these leagues falls into the abyss and is able to claw their way back to greatness.
The Ratcoms is one such league that is attempting to do just this. As many of you will remember, this is a league that once held great swathes of land via the numerous beacons they possessed and defended. Unfortunately, in a violent war, these beacons were ripped from their bosom causing countless soldiers to lose their lives in the process.
Yet a stirring has been heard and an announcement has been made. Warhawk, the founder of the Ratcoms, took to the public forums where he stated to the entire realm that he would be once again taking leadership of the Ratcoms and like the phoenix, they would rise again!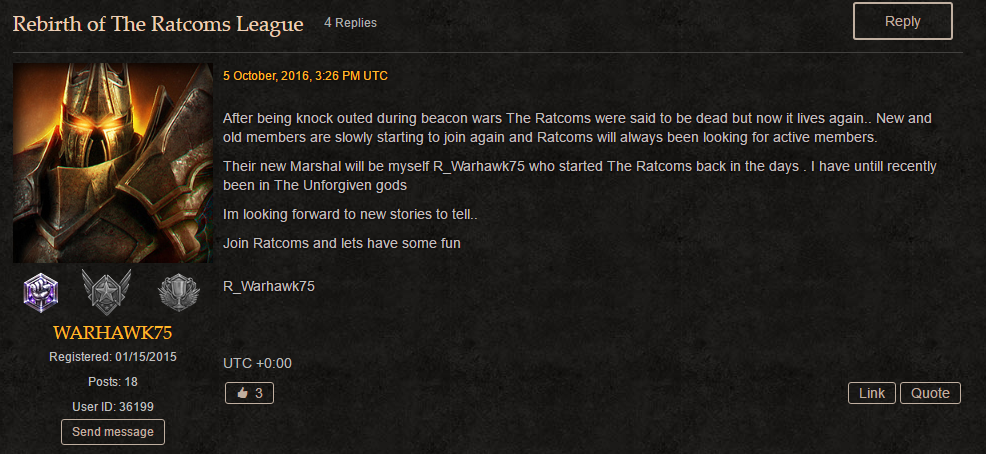 Quickly following this announcement, numerous members of the realm wished the Ratcoms their "best wishes" and shared words of encouragement. It was plain to all that this would be an uphill battle, but they were rooting for them nonetheless.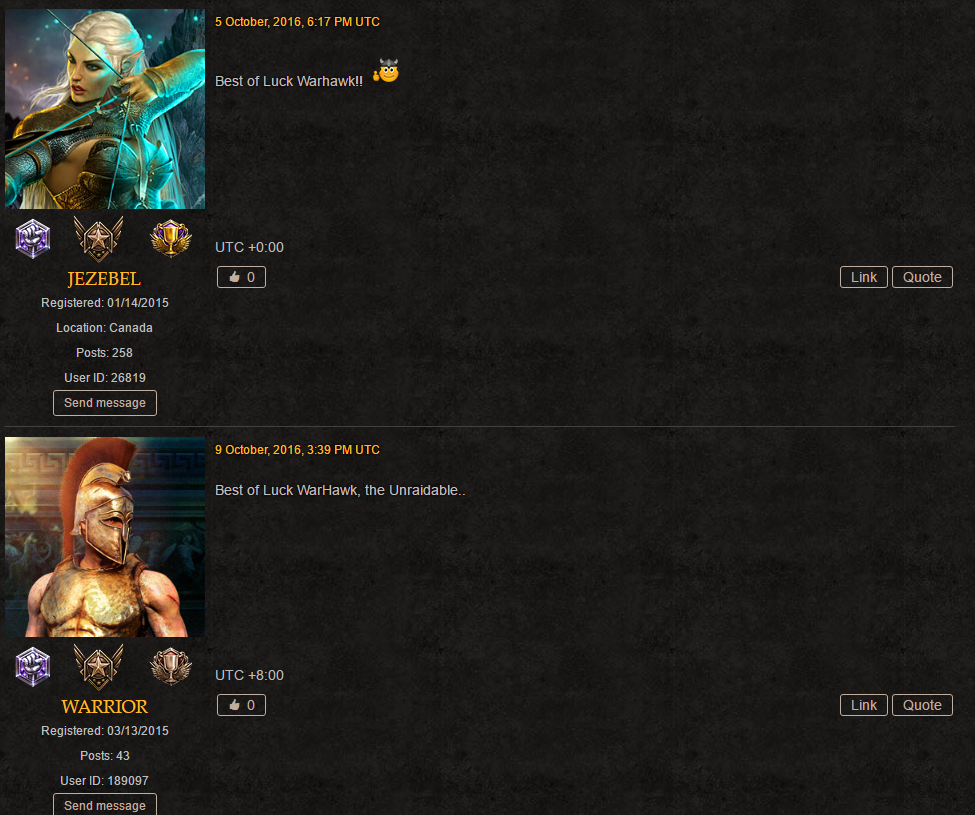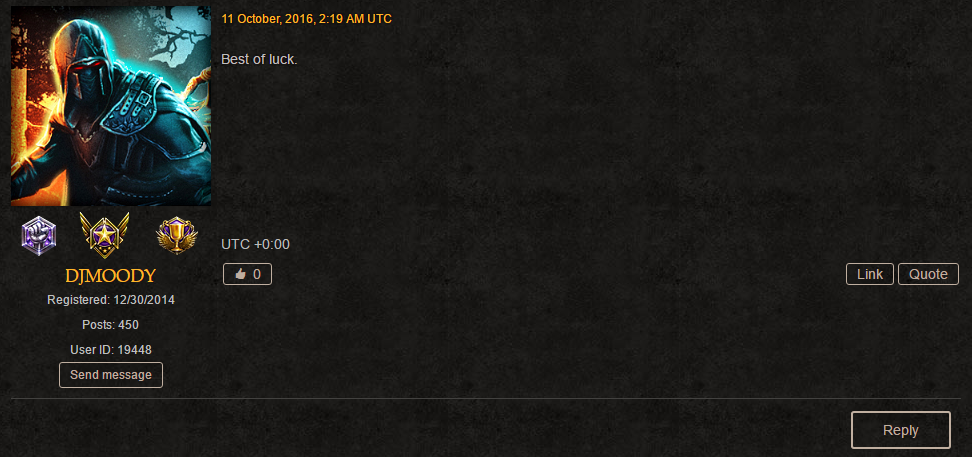 Taking a look at the Ratcoms roster, we can see that Warhawk, at this time of writing, is still waiting for his seven day mandatory duration before he can be promoted once again to the rank of Marshal, although that should be any day now.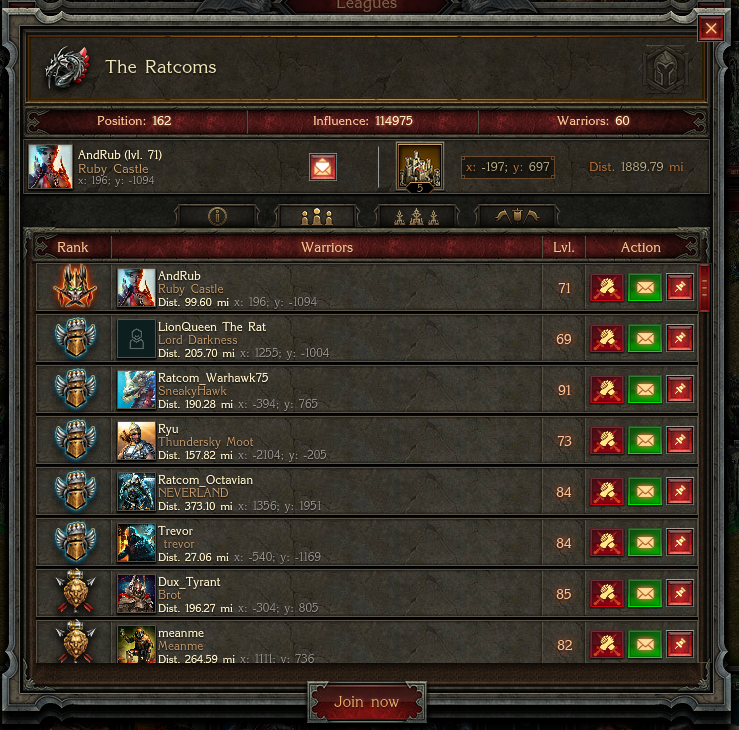 In addition to this, we can see that the Ratcoms have indeed swelled once again in rank and in the number of members in their league. They are growing once again and are proving that they are indeed rising from the ashes.
It is anyone's guess as to whether or not they will be able to regain their footing and once again dominate a large part of the map, but we at the Chronicle love a good redemption story and will most certainly be following this story closely as it unfolds.
This article was written by a player who granted permission for it to be posted on Plarium.com. Any thoughts or views expressed herein are the player's own, and do not necessarily reflect the views of Plarium Global​.