The leagues Anarchy and the Walking Dead have stayed out of the Server Wars that have embroiled much of the realm, but are now about to enter into a war of their own. Who will be the victor and who the victim?
Aggression Erupts From an Unlikely Source
Two leagues that have largely remained out of the conflict that has engulfed the realm, now known as the server wars, have been the Walking Dead and Anarchy. Both respectable leagues in their own right and ones that have risen in the ranks in recent history.
Yet this does not mean that there is total peace in their lands. As the Chronicle has recently learned, aggression is brewing between these two parties, and surprisingly, this aggression was not initiated by the Anarchy league as often it is.
Bewildered and confused, word has been sent out to the ranks within Anarchy, to prepare for assaults from the Walking Dead and to retaliate in force.
This word was put out after Anarchy intelligence informed them that the leadership within the Walking Dead was plotting a war against them and that they were attempting to garner support from their allies in the coming effort.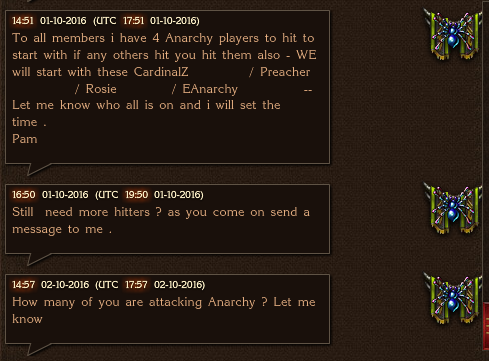 Anarchy would not have to wait long to learn about whom at least one of these allies would be that would be assisting the Walking Dead in their effort.
The Knights Templar launched a series of attacks and spy attempts in conjunction with the Walking Dead on the Fortress of Anarchy, all of which failed in their effort.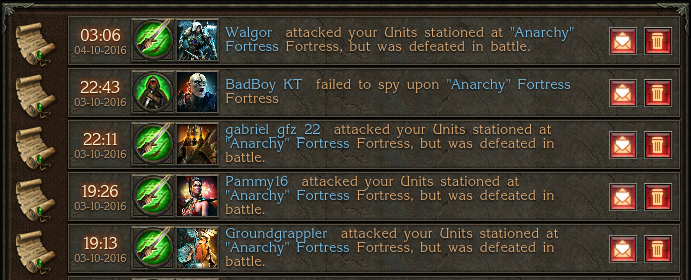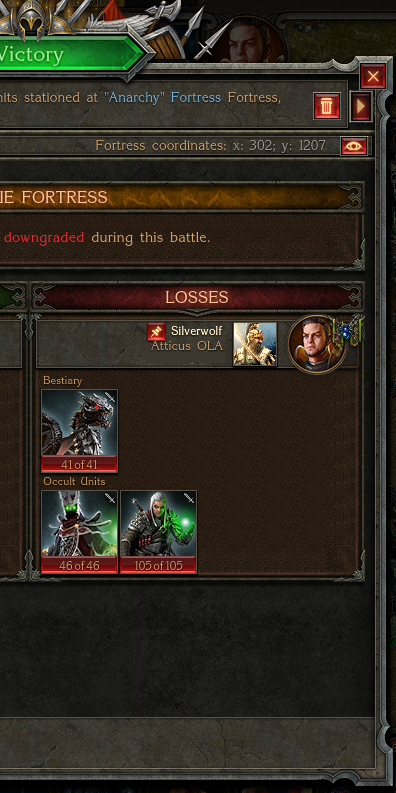 It is unclear of whether or not these attacks were simply to "test" the waters and the defenses of the Anarchy league. But one thing is for certain, if the past is any indication of what is to come. Anarchy will respond and they will respond in force. This is a war that has just begun.
This article was written by a player who granted permission for it to be posted on Plarium.com. Any thoughts or views expressed herein are the player's own, and do not necessarily reflect the views of Plarium Global​.