As we previously reported, the war between the Westfront league and Destiny hit epic proportions last week. The Westfront league's attacks were foiled by a spy within their ranks who informed the leadership in Destiny that the enemy was on the march.

The rest of this saga is now history: the battered, beaten and bruised troops from the Westfront lay scattered and shattered in the lands of Destiny, far from home and never to return.

Those few that did escape with their lives still intact painted a gruesome picture of the battle that was fought at the gates of Destiny's beacon, as they tried but failed to overcome the defenders.

As suspected, the Chronicle has received word that Destiny is gathering its strength and may intend to march on the Westfront, bringing the fight to them.

Even as we speak now, the leadership of Destiny is calculating its strength and asking their Bannerman to gather their forces.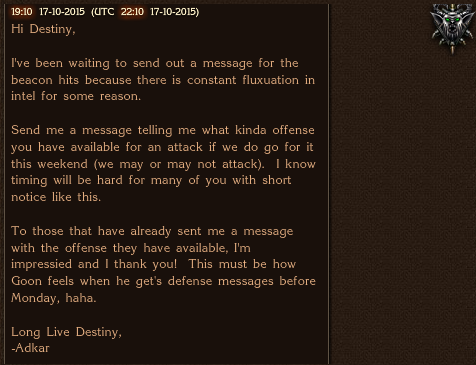 The great lords in Westfront may of been battered and bruised from their failed campaign in Destiny territory, but their defenses are still intact, and you can rest assured that these stout warriors will defend their lands fiercely.

The sole seat of power that Westfront holds is beacon #198. Will this be Destiny's target, or will they march on to their home castles, raiding and pillaging all that they see?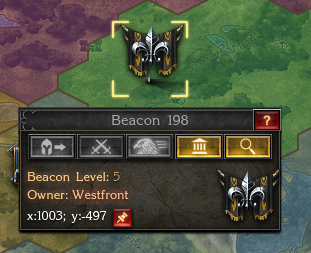 The end result of this feud is yet unknown, but you can rest assured that the Chronicle will be following it closely, reporting back to you, our anxious readers, with the latest and the greatest news from your homeland, Stormfall.