A new seat of power is here and lords great and small are participating. Yet, many battles have already been fought and much more blood is yet to be shed. Arise the Fortress.
New Power Rises
Not since the rise of the beacons has such a change affected our lands. These noble seats of power are held dear and fiercely defended by all who hold them, and coveted by those who do not. Yet now, a new seat of power has risen.
Enter the Fortresses: now all leagues, no matter how big or small, have the ability to station their Bannerman and their formidable forces in one location, assisting each other against their enemies and growing their power.
These fortresses are unique, in that they not only give a key location to the league who possess them, but in addition they bestow great power. This power is not simply granted, but must be earned by the holder and has the ability to raise attack power and defensive might, increase speed, and reduce food for all league members' forces.
These seats of power do not come cheaply, as many great lords are now learning across the land. To hold onto this new power, they must be defended by stout warriors and those brave of heart.
Alas, it was inevitable that bloodshed would be had, and that is just what has occurred, as foes attacked each other and fortresses burned in flames. Battles waged all across the lands, a small few of which can be seen below: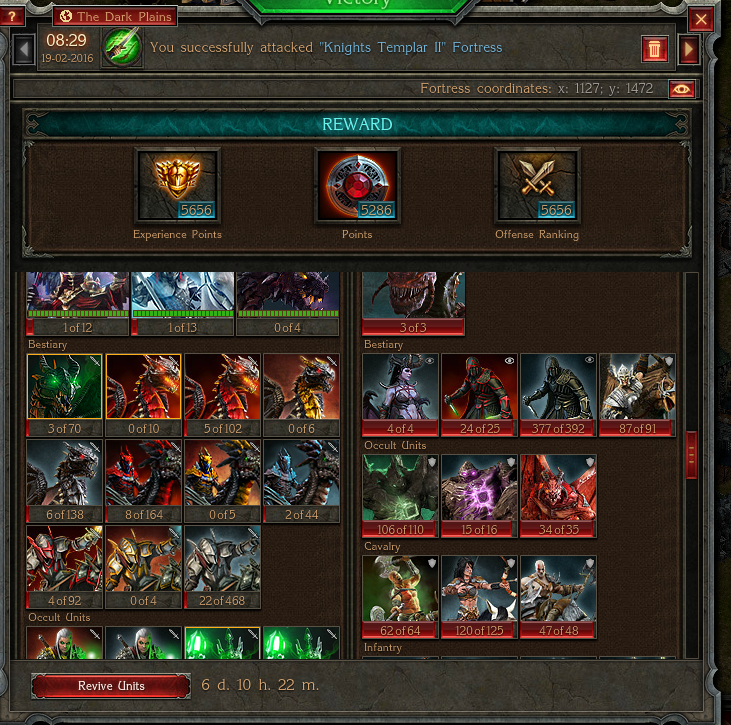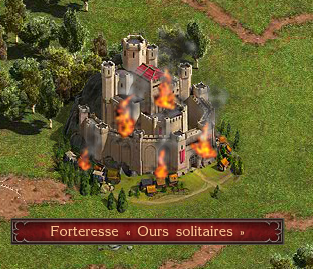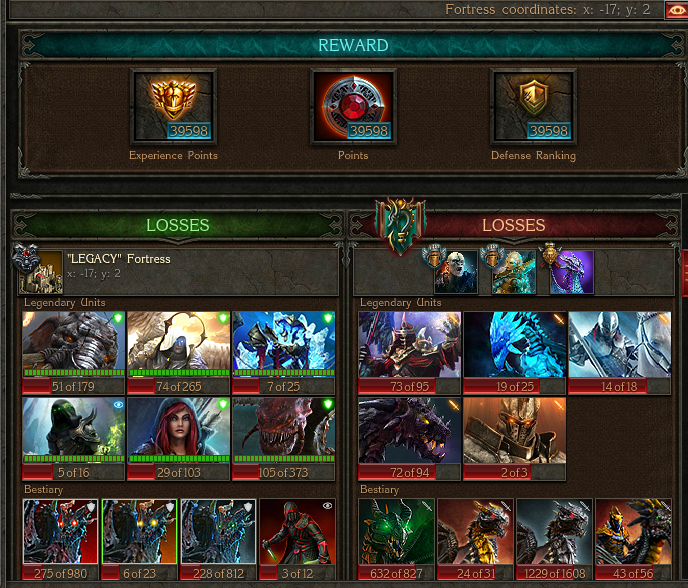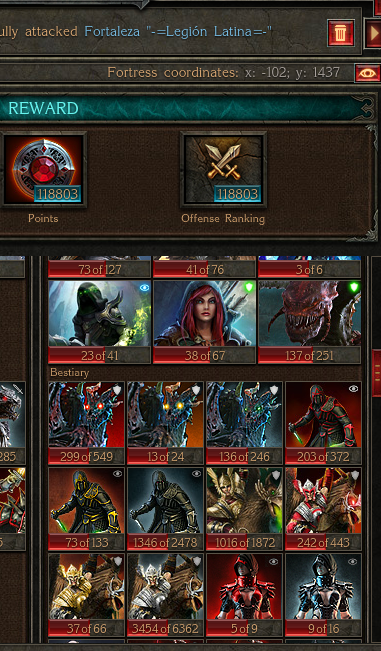 Some members of powerful leagues attacked and plundered at will, while some leagues did joint efforts and planned their attacks, focusing their might on those who they wished to see overthrown. One such league was the King of Kings, who had their members bombard the Corsaires' fortress with multiple attacks, eventually seeing it toppled and burned.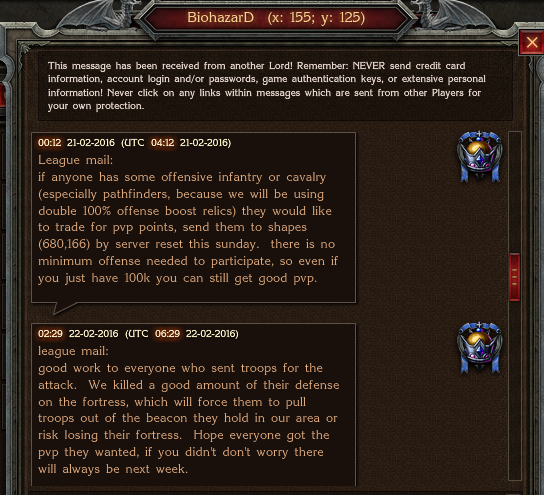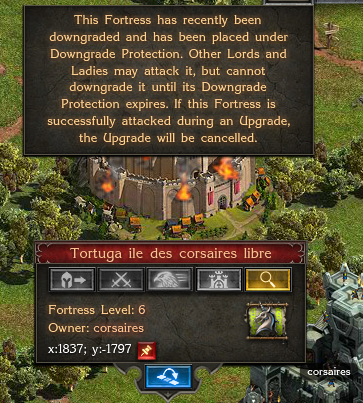 Not all leagues suffered, for the fortresses are a powerful possession and one that will add great might and influence to the those leagues that can defend their newly acquired seats of power. Many leagues repelled attacks and completed multiple upgrades, quickly rising the level and effect of that their fortress has over them and their members.
The race is now on to make Stormfall history and be the first league to level their fortress to its maximum potential, reaching level 20 and showing the entire realm that they are a force to reckoned with and a part of our realm's great history...