Players: Pete and Julia Price
League: Insane Asylum
How long have the two of you been playing Stormfall: Rise of Balur?
I have been playing it since 2012, and my wife has been playing since 2014.
Do you remember the first time you met? How did you become friends?
Yes! Julia joined my League – at the time, I was a Captain in another League – and asked for help. I was the one who began showing her how everything worked in the game, and we began playing together pretty much from that first day.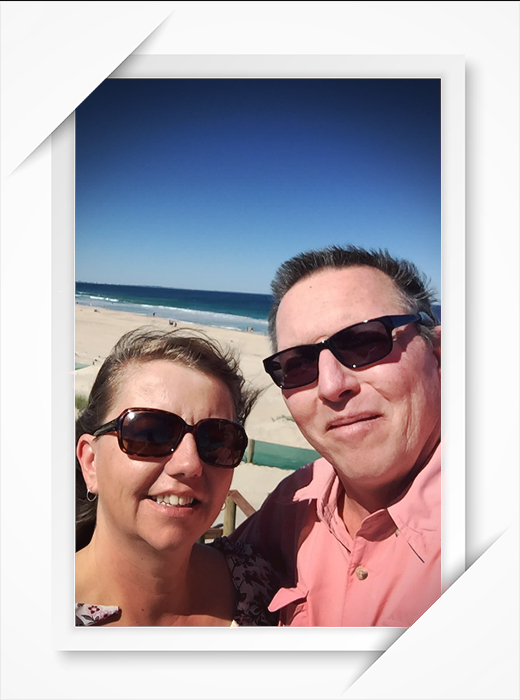 In the first week it was just talking about the game, but then we added each other on LINE and chatted more. We quickly realized we had a lot in common.
What do you enjoy the most about Stormfall?
Our favorite part of the game has to be that we get to meet and chat with people from all around the world. We have both made a few very good friends in the time we have been playing Stormfall, and we wouldn't have met them otherwise.
Julia and I were very close friends for several years before we realized how strong our feelings had become.
Was it difficult to meet in real life? Who suggested this idea first?
It wasn't logistically difficult, but we were both very nervous. We had a strong friendship and we were not sure yet if that chemistry would carry through to the real world.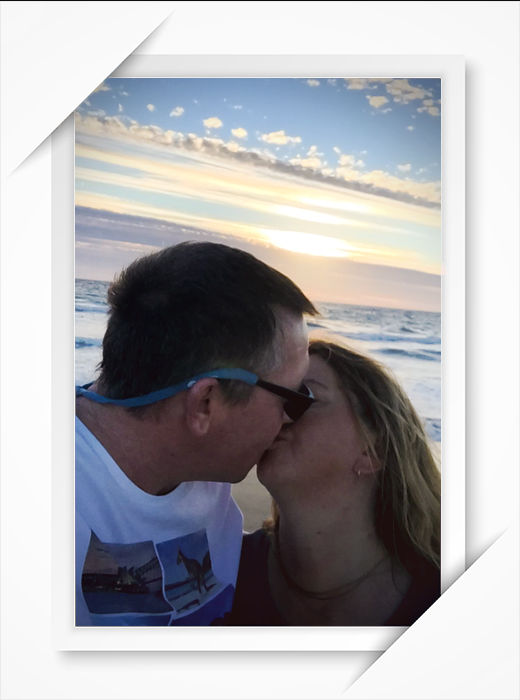 Meeting up was Julia's idea. She already had a vacation planned in the States, and she added another 10 days onto her original plan just to meet me. When I was waiting around at the airport I was absolutely terrified, so many crazy things were running through my head – apparently I wasn't the only one, but I didn't know that at the time! But when she came through arrivals and we hugged for the first time, I knew this was real without a doubt. We both felt we had met our soulmate.
Those 10 days passed in an amazing blur. 4 months later I flew to Australia to see her and to meet her family, and then Julia came back to see me 2 months after that.
The distance was hard, and we decided we didn't want to be so far apart soon after that second States visit. Julia immigrated to the States in October 2017, we bought a house together… and then we got married on the 13th February, 2018. We could not be happier.
What are your plans for the future?
Insane Blade and Precious Jelly still need to conquer Darkshine! We play the game together every night for a couple of hours. This is when she gets to give me a hard time as I'm still her League Marshal.
For what the rest of the future holds – I'm not sure yet, I just know I would not have found my best friend, soulmate, confidant, and the most beautiful, amazing woman in the world without this game. Thank you to everyone on the dev team and all the friends we met along the way. It's been an amazing journey.