Player: Dave Songoku - League Marshal
League: [BOB] Little Italy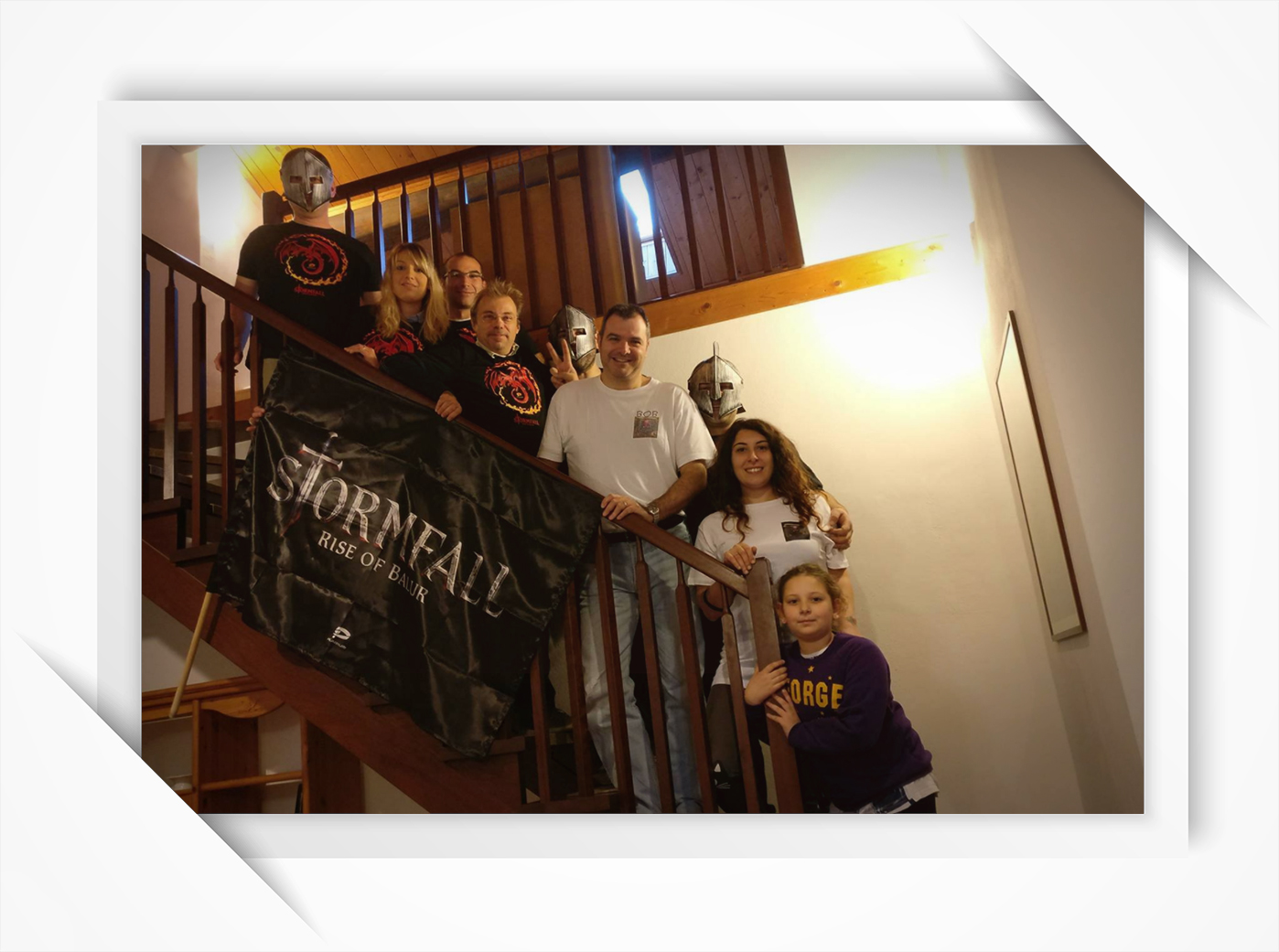 1. Welcome, Dave. Tell us, how long has your League been playing Stormfall?
[BOB] Little Italy was created in the autumn of 2014. I've been the Marshall since spring 2016, although we rotate the role when we need a break. Being the Marshall is like a full-time job, so it's good to know that Ciumby, Oblivion and Lillibeth can all step in if necessary.
2. How many gatherings have you organized already?
This was BoB's 4th gathering. Ciumby and I organized the first one in September 2016.
3. How many players take part in the gatherings?
At the latest gathering, 6 players participated : me, Lillibeth (my wife), Ciumby, Persecolandia, Torre Forte, and Wolfman3. However, at previous gatherings we've had the honor of hosting players from different Leagues: Caronte of [ita], Lord Shock 82 of [gri], Hells Harbinger of [D-H], Deklaton of [I.2], MAKO180 of [Cri], and Andrea of [IP4].
4. What do you think is the most difficult part about organizing the gatherings?
I guess it's difficult to really drill down on one date and place, because you want to accommodate for the largest amount of people possible. After that, you need to find a decent venue with a garden and a grill. No BBQ, no party. Oh, and plenty of beer.
5. So, what happened at the gathering?
What happens at the gathering, stays at the gathering. Anything can happen.
6.What kind of suggestions can you give to players who want to make a gathering?
Start slowly and build up. At first, we just decided to meet for a beer because a couple of players live nearby. After that, we decided to extend the thing to whole league.
It was great to see Sarandipedy (our little Spartana), Oblivion, Ciumby, Persecolandia, Alitalia, Wolfman3, Lucam 2256, and many others from all over Italy attend.
7. Why did you decide to meet with your League members in real life?
Simple - they are important. These people are the ones we have seen first thing in the morning and last thing at night for the last few years. It really is a wonderful thing. They are no longer just fellow players - they are now my friends.
If I could wish for one thing from the future, I would like to see more and more people participate in our events.