The Beacon Wars which have ripped the lands apart has just entered another phase of aggression. Many of you were hoping that these battles would of burned themselves out by now, but that is not the case. The dragon fire that spews forth from the seemingly endless hordes of beasts seems to know no bounds.
Proof of this is in the fact that a multitude of new leagues has entered into the fray. The alliance, known as the "Supernaturals" has entered into the picture.
Although they are stating that they are not fully on the side of The Knights Templar, they have nonetheless declared war on one of the main members of the Coalition, the Knights of Camelot 2.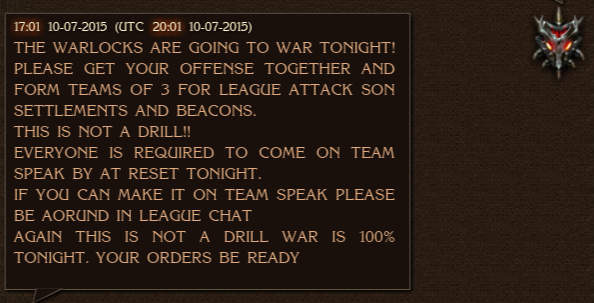 The Supernaturals, as they are known, are made up of a number of leagues, The Warlocks, Vampires, Fellowship, Empire and Werewolves. This alliance called their troops to arms and attacked KoC2's beacons in a series of assaults that resulted in the northern part of Stormfall suffering serious damage to its lands, peoples and fortifications stationed there.
The Knights of Camelot defended fiercely, but as seen from the image obtained by the Chronicle below, a number of their beacons were greatly reduced in power from level five, to level one.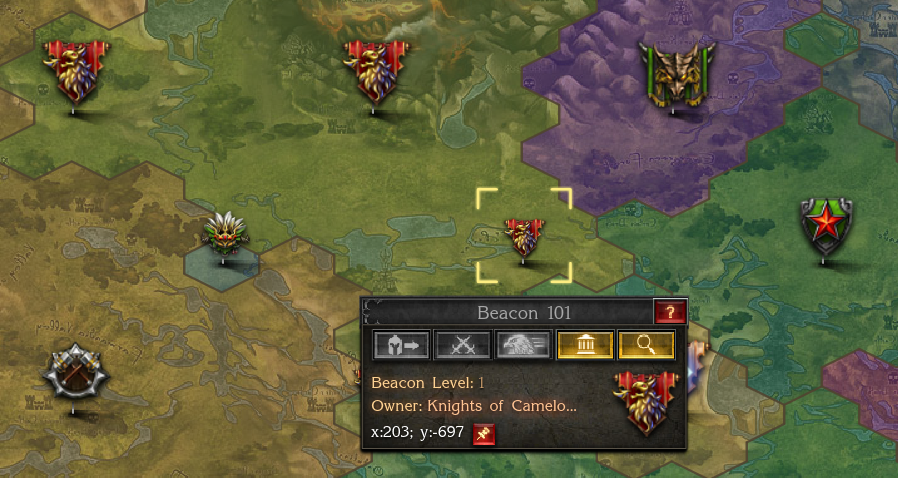 In total, Techway wolf, one of the leaders of the Supernaturals stated that seven of the KoC2 beacons were assaulted and defeated. Following these events, the Coralation, KoC's allies stepped in and declared war on the Supernaturals, Biohazard, a Captain in the King of Kings was heard shouting the following rally cry to his forces:

The Image in which they are sharing is a strike that Biohazard lead against KoK's newly declared foes, unfortunately for them, he was able to flank and catch a significant offensive army off guard in beacon 102.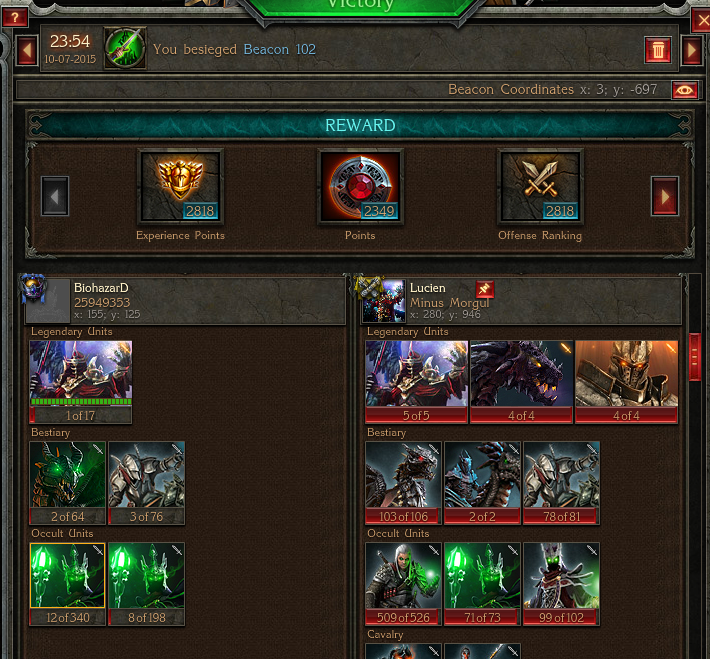 The Fellowship was on the receiving end of this crippling blow that left an entire army in shattered pieces, yet the battle went on and the back and forth between ownership of the contested beacons stretched far into the night and the following day.
The Beacon War that has engulfed the lands continues to spread, men and women continue to die. No end in sight can be seen.
This is the Beacon Wars, this is surely our darkest hour.
This article was written by player, who granted permission for it to be posted on Plarium.com. Any thoughts or views expressed herein are the player's own, and do not necessarily reflect the views of Plarium Global.