Another Beacon Massacre is upon us once again, and it the land shakes from the ramifications of this bloody event. Will the realm survive? Will the people fight on?
Things Will Never be the Same
ANOTHER Beacon Massacre has come and gone, and with it another day of ruin, death and destruction. Many are in despair, as their lands are even further ravaged and blood covers the realms.
The gods continue with their cruel jokes, which have left many in misery and others in a constant state of bloodlust, seeking only the next battle to satisfy their unquenchable thirst.
As always, the warning came from above and leagues began to mobilize their forces. Many decided it best to simply vacate their land, choosing that the time for defending was over. Others once again hunkered down and called their forces home to defend their homelands.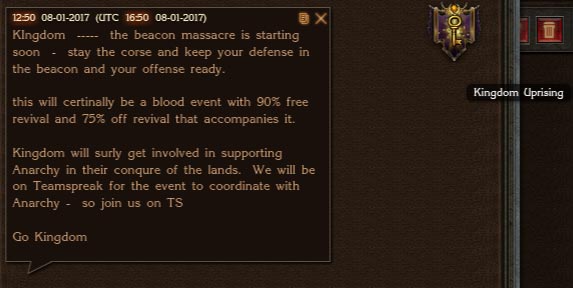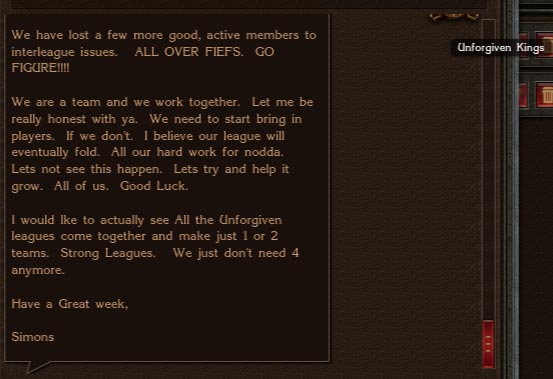 The time for preparation was short and the time of action was rapidly upon those who were attempting to brace for the incoming storm. Some would survive, while others would not be so fortunate.
Attacks landed all over the realm, the major leagues chose their targets and fire rained down on almost every square inch of the realm.
Destiny attacked the lands owned by the Legion Latina, ripping through their forces in rapid succession. Little could be done to stop their massive forces.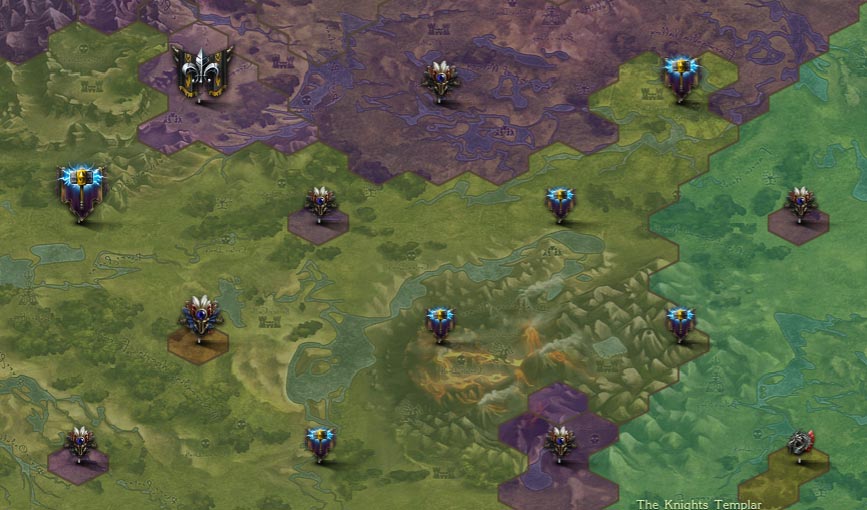 Meanwhile, the Emperors, known for the damage they have caused by their monumental armies, continued their campaign of terror, destroying most of the Dragoni beacons in short order.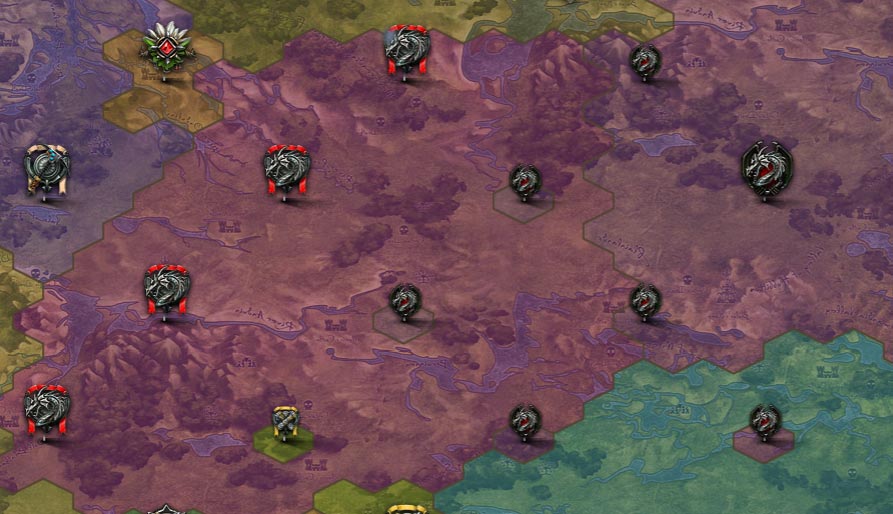 In the South, all along the border, the two rivals--the Knights Temple and Anarchy leagues--tore each other's lands apart. The Knights Templar took down all of the Anarchy beacons over the course of the day, but Anarchy struck back and carved out the interior of the KT homeland.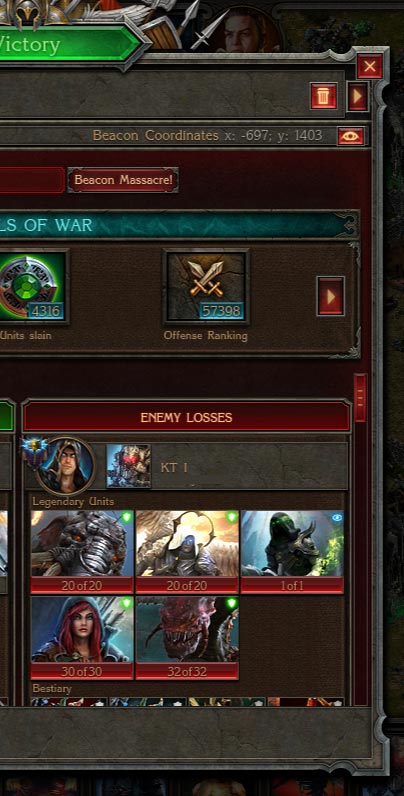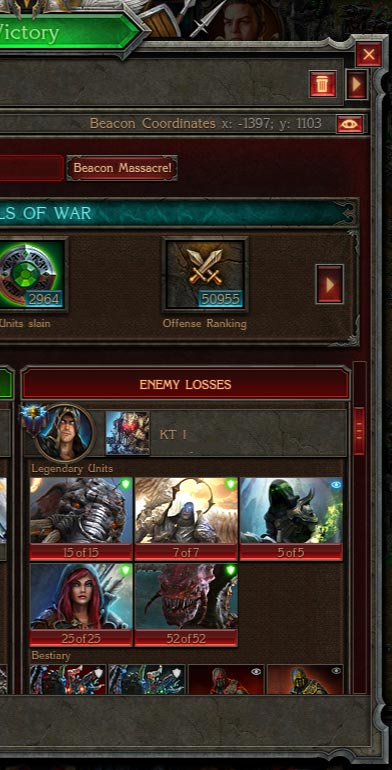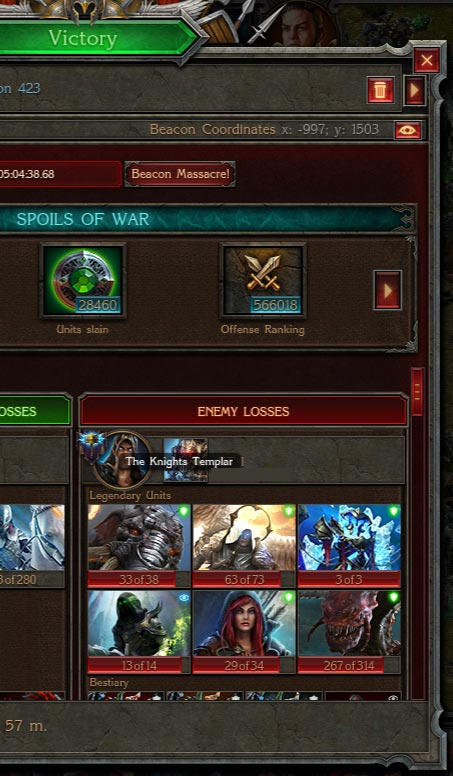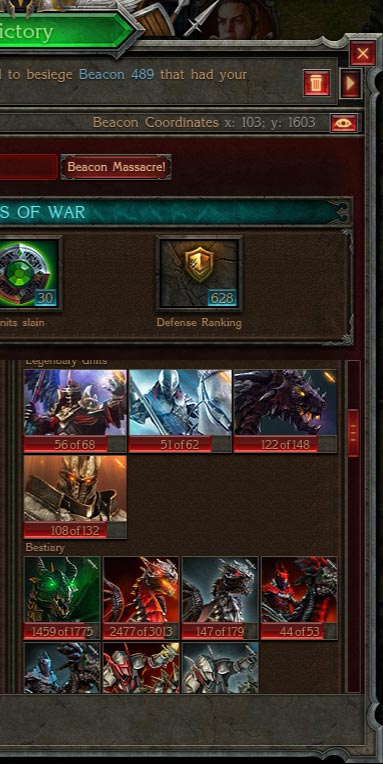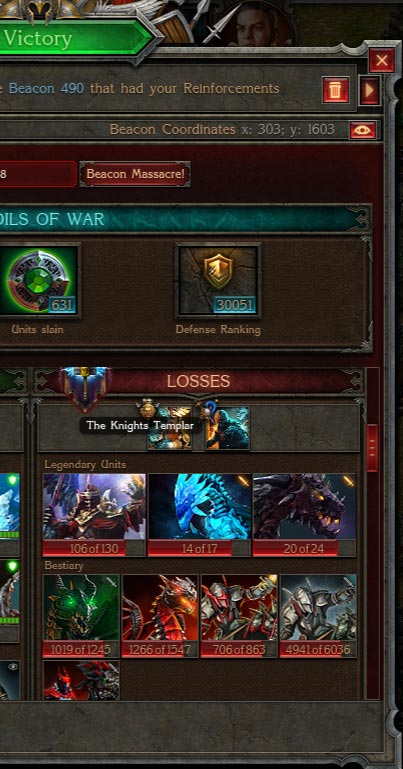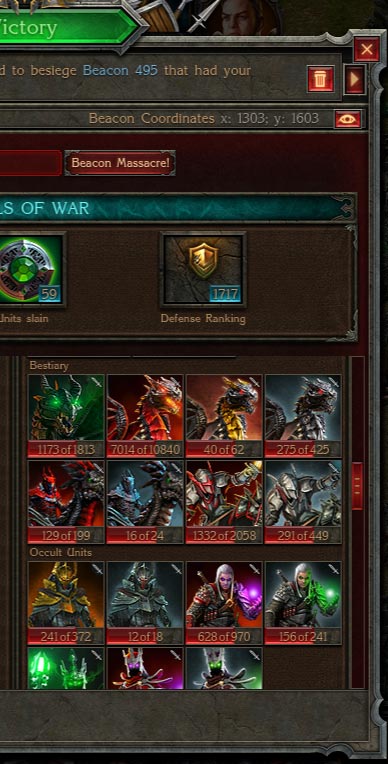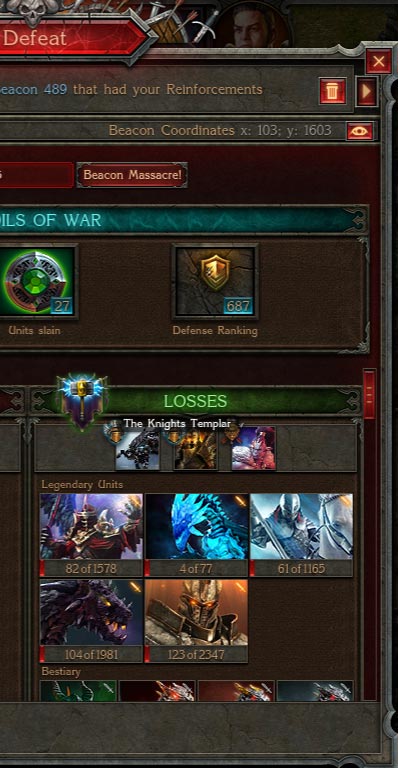 After the dust settled, the victors, if we could even call anyone that, were declared by the gods above and the results were announced for all to see.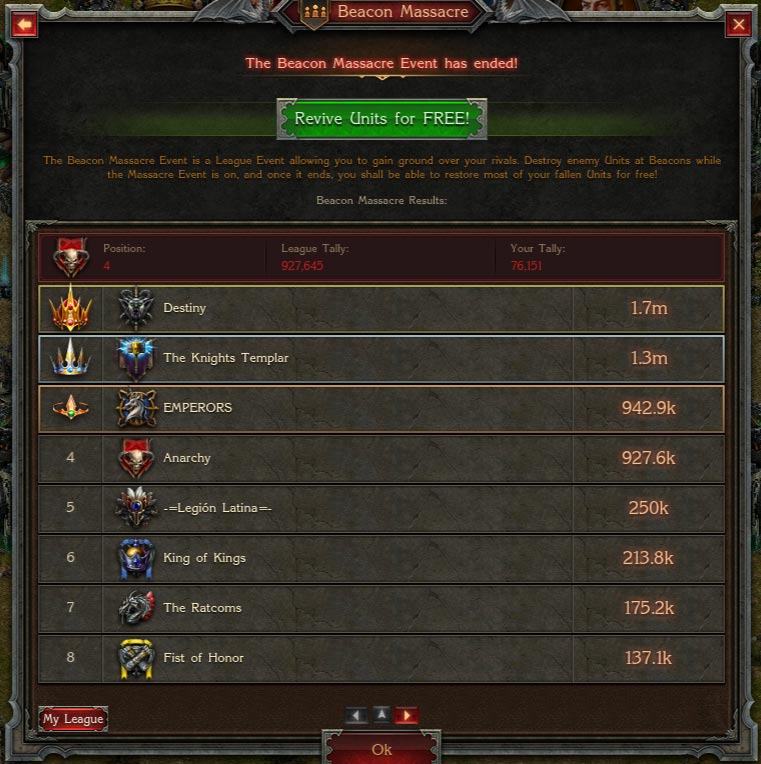 ​
The map once again has been reshaped by this gruesome event and now many league leaders are adjusting their long-term plans to prepare for more such events.
Beacon Massacres have changed the face of war in Stormfall. Loved or hated, one thing is certain: Things will never be the same.