Helena Rigolli is one of Stormfall's most dedicated players. We talked to her to find out just why she loves the game so much, and to learn more about the gatherings she organizes for her fellow gamers.
Hi Helga! Tell us about yourself and your League
Hello Stormfall! I'm 48 years old, a mother and a grandmother. I'm married, but for the past couple of years my husband has had to write to me in the chat when he wants to talk!
I fell in love with Stormfall as soon as I started playing, and now I'm set up on all three servers. It's a big commitment but it's worth it.
I made a lot of friends and met so many good players. As for me, I'm growing and learning while having fun, so I think I'll be playing for a long time to come. One of the main attractions is the social aspect of the game. I always keep in touch with my fellow players - I even know people who met through the game and later got married. Crazy!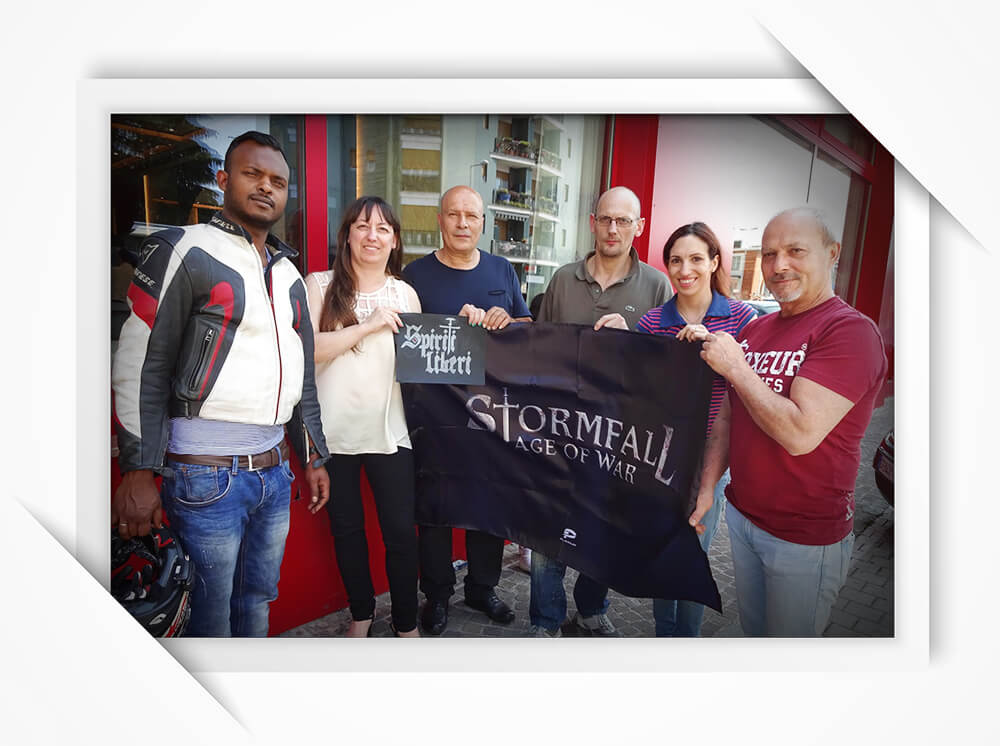 How long has your League been playing Stormfall?
I am actually a member of three Leagues, one on each server. These were created on Server 1, March 9 2014; on Server 2, August 3 2014; and on Server 3, September 11 2015
How often do you organize meetings? How long does it take?
I try to organize meetings once every three months. I'm having a harder time recently, because a number of players I know have stopped playing due to other commitments. It takes at least a month to settle on a day for the meetings, as it's hard to meet everyone's needs.
How many players take part in these meetings? Do they travel to them from different countries?
Usually about 8-15 players take part in the meetings. The number depends on the month in which they take place, and then on their family and work commitments. They are from Lombardy, Switzerland, and Sicily, but it would be good to have players from further afield too!
Do you like the flag that you received?
I love the flag and am very proud of it — Thank you so much! I consider it a medal of achievement, so I will be sure to use it at every meeting.
Are you planning on organizing more meetings in the future?
Sure, I don't see why not! They're a lot of work, but they're fun.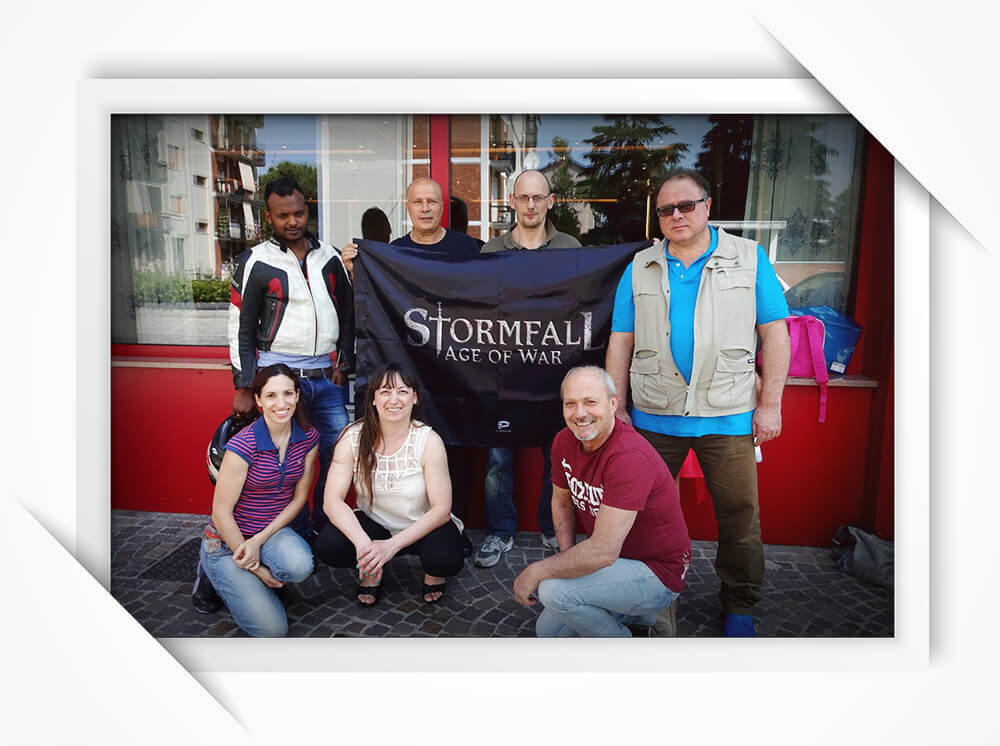 What tips do you have for other players who want to organize a League meeting?
Firstly, choose a local place that's not too expensive and doesn't mind if you laugh too much - because you're going to have fun! Also, choose the friendliest person in the League to organize everything and you'll see that they'll turn out to be a great PR rep!
Finally, what does Stormfall mean to you?
Stormfall is my parallel life. I can never take a break from it, even when I turn off the computer. I'm always in the chat and in touch with the others.
I haven't read a book in two years, I don't go out in the evenings anymore, I don't watch TV anymore, I don't go to the movies anymore. I'm only interested in my Leagues. If I feel like chatting, I log into Skype and call the game groups.
In a nutshell, I'm addicted to Stormfall. Do you have a cure for me?