Player: Terry Tietz – Deputy
League: Grim Reapers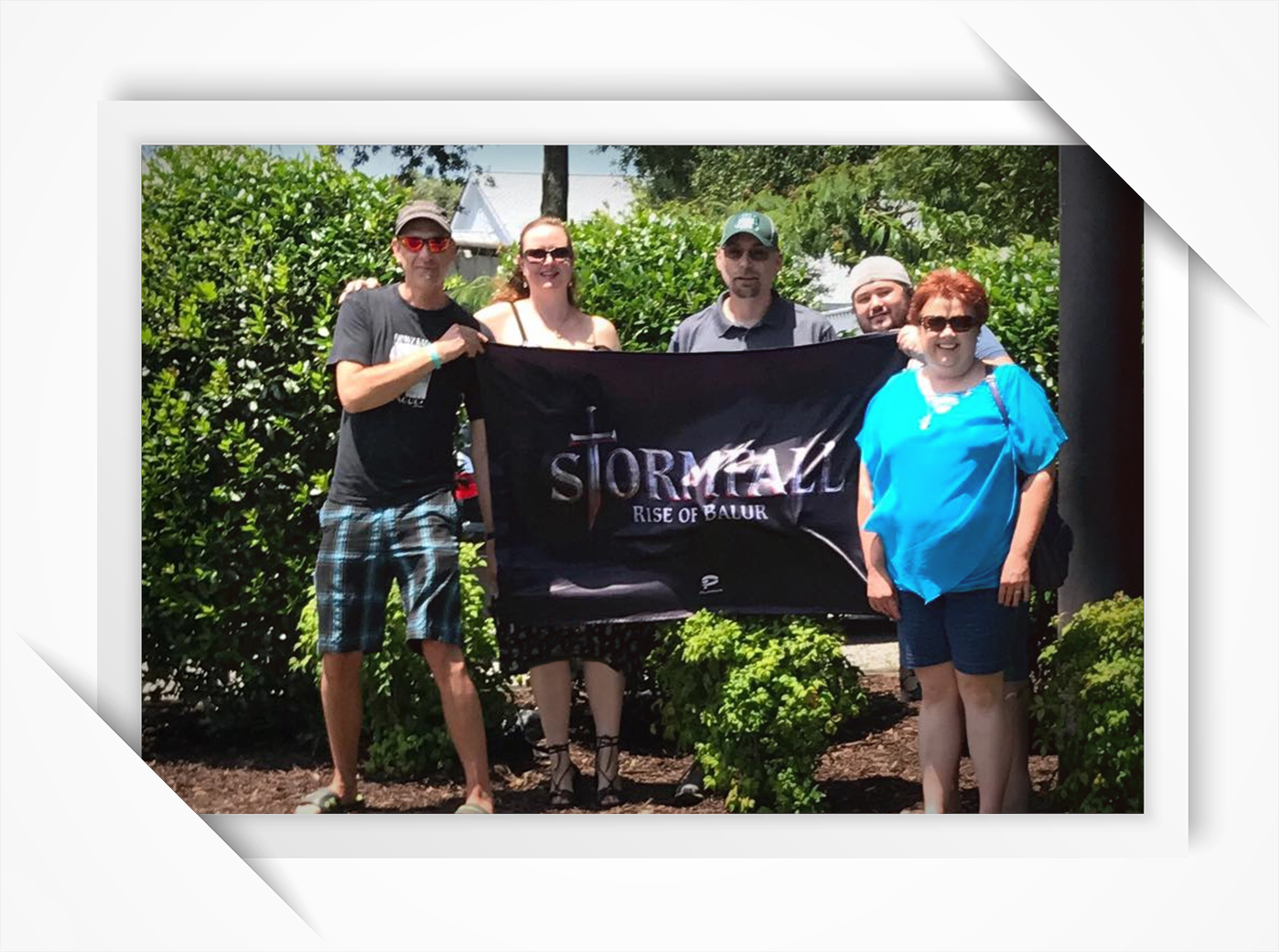 1. When was your League created?
The Grim Reapers League was founded at the launch of Stormfall: Rise of Balur.
2. Was this your first gathering?
We have had many gatherings over the years. I've personally met at least 25 of my League members, and many players from other Leagues as well.
3. Tell us more about the most recent gathering.
We speak for hours on Line chat every day as a League, so we already know each other's faces. This was more about being able to spend time with each other again in person. I travelled with my girlfriend (who is also a Captain in the League) down to South Carolina, from our home in Maryland. We met up as a group with our other Captains, some also travelling from Ohio. We spent a week on the beach and stayed at a lovely hotel together.
4. What advice can you give to other players wanting to meet up?
Get Line Chat – having great communication between each other is a must.
5. Do you think Leagues should try to meet in real life?
I think it is a great idea. For us, it made our friendships so much stronger to meet face to face outside of Stormfall. Even my enemies from the game became close friends after I met them in person.
6. Did you receive the flag we sent you?
Yes! We loved it, it was a very nice gift.
7. Any more comments for our readers?
It has been a great 2, almost 3 years playing Stormfall! I appreciate all the new friendships I have made since the beginning.